Billed as one of the world's most spectacular road trips, the Great Ocean Road itinerary runs from Torquay to Allansford along Australia's southern coast in the state of Victoria.
Despite its name and impressive coastal views, much of the drive is inland through temperate rainforest, offering wildlife spotting opportunities.
Unlike many of the long stretches of Australian roads, following a Great Ocean Road itinerary should be done slowly, savouring it like a fine wine.
From Melbourne, we took two days along the coast, then two additional days to return through an inland route that took us into the Grampian mountains and through several fascinating towns.
Below, we highlight the stops on this Great Ocean Road itinerary.
If you don't have a car, don't worry. We added a few tour options from Melbourne below.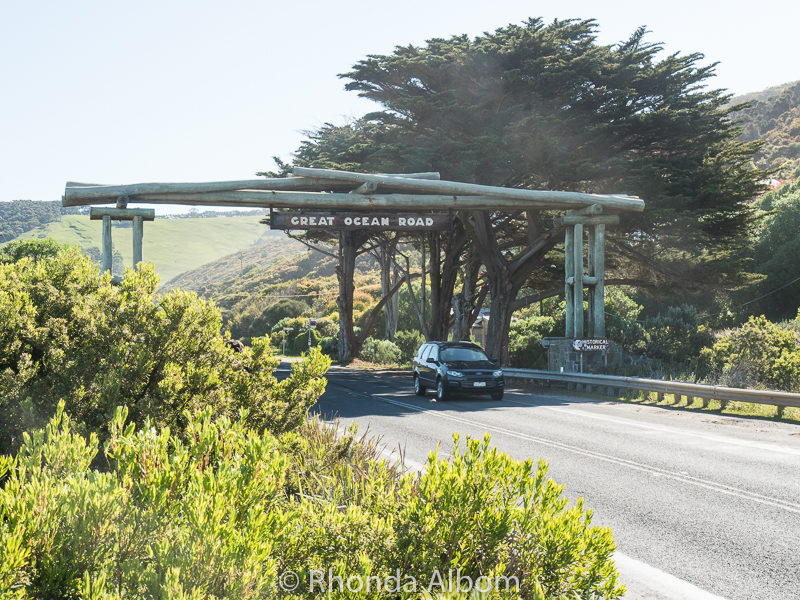 Highlights of the Great Ocean Road itinerary 4 days
Day 1 Highlights: Melbourne to Apollo Bay
Bells Beach
Point Addis Marine Reserve
Split Point Lighthouse
Memorial Arch at Eastern View
Erskine Falls and Teddy's Lookout
Day 2 Highlights: Apollo Bay to Point Fairy
Great Otway National Park
Cape Otway Lightstation
The Twelve Apostles
Loch Ard Gorge
Razorback
The Arch
The Grotto
Day 3 highlights: Point Fairy to the Grampians
Explore Grampians National Park, including Boroka Lookout
Brambuk Cultural Centre
Broken Falls
Day 4 highlights: the Grampians to Melbourne
J Ward (former lunatic asylum)
Gum San Chinese Heritage Centre
Explore the town of Ballarat
Map highlighting our Great Ocean Road itinerary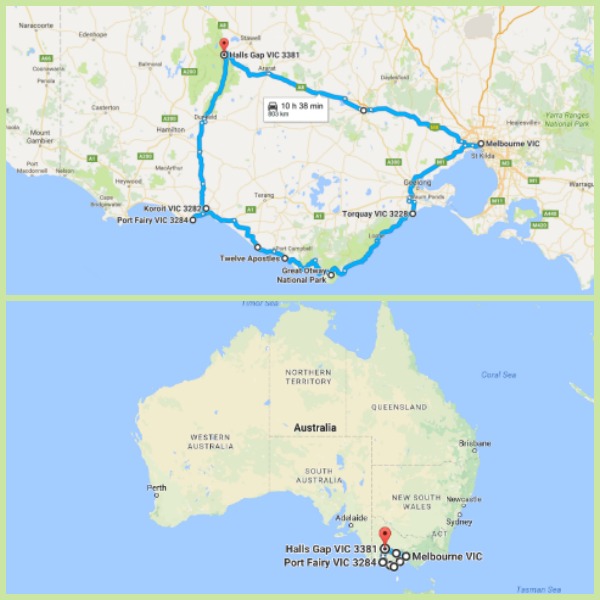 Great Ocean Road itinerary day 1
(Melbourne to Torquay to Apollo Bay)
As we left Melbourne, we were ready for an adventure, yet, we were somehow overwhelmed by one stunning sight after the next. These first two days really gave our camera a workout.
First, we started day one at an impressive surf beach. Next, we enjoyed several stunning lookout points and a memorial. Finally, a small hike to an impressive waterfall. We opted to relax for the night in Apollo Bay.
Bells Beach (Australia's famous surf beach)
Easter weekend brings the world's best surfers to Bells Beach for the annual Rip Curl Pro. However, on the calm day that we visited, it was difficult to imagine that this is one of Australia's most famous surf beaches. The annual surf event has been held here since 1961, converting to a professional competition in 1973.
From the car park, we had two options: Bells or Winkipop Beach (another of the popular Great Ocean Road beaches).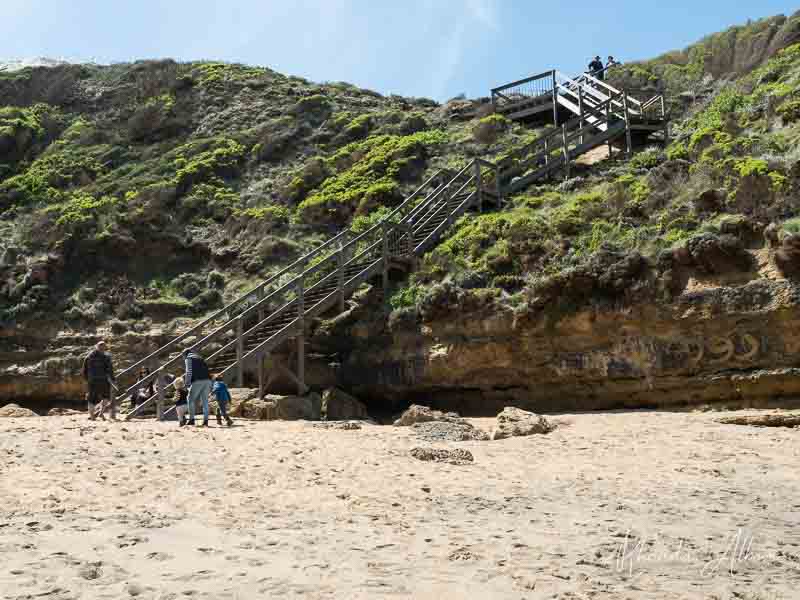 Several not to be missed views
Boardwalk at Point Addis Marine Reserve
The short boardwalk at Point Addis leads to expansive views of the Point Addis Marine Reserve. This protected reserve covers 4,600 hectares of ocean and extends from Bells Beach to the town of Anglesea.
Split Point Lighthouse
There is something romantic and quaint about a lighthouse, and the one at Split Point was no exception. It was built in 1891 in an area originally called Eagles Nest Point.
Memorial Arch at Eastern View
Possibly the most important, yet probably the most obscure fact about the Great Ocean Road, is that it is the world's largest war memorial. It was built between 1919 and 1932 by returned soldiers to honour their fallen comrades. The Memorial Arch at Eastern View is a tribute to the soldiers who constructed the road.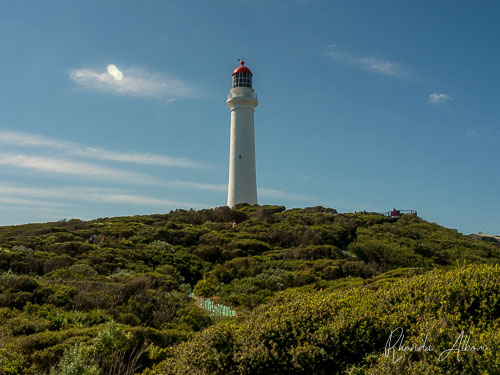 Erskine Falls and Teddy's Lookout in Lorne
There are two must-see stops in Lorne, an artist community. These are Erskine Falls and Teddy's Lookout.
While Erskine Falls can be seen from the lookout point, walking the 200+ steps to reach the bottom is well worth the effort. The power of the water cascading 30 metres over one of the Otway's highest points can't really be appreciated from the top.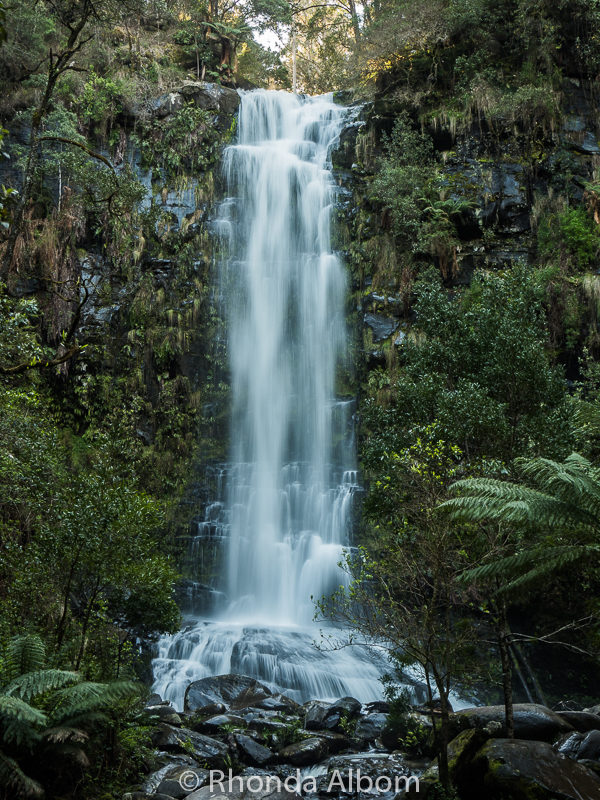 Read next: How to Photograph Waterfalls
Great Ocean Road itinerary day 2
(Apollo Bay to Point Fairy)
If my photos from the first day of our Great Ocean Road self-drive adventure didn't inspire you to hop on a flight to Australia, perhaps the next portion of our journey will.
Day two took us from Apollo Bay to Point Fairy, just beyond Allansford, the end of the Great Ocean Road. We travelled through a rainforest, then to the most photographed site on the Great Ocean Road itinerary, and ended our day with one impressive example of natural beauty after the next.
Great Otway National Park
Maits Rest rainforest loop
Our first stop was a short loop hike called Maits Rest in Great Otway National Park. It's named for the area's first forester, Maitland Bryant, who rested his horses here between his patrols.
Cape Otway Lightstation
Next, we headed to the Cape Otway light station. Nonetheless, it was spotting wild koalas in the eucalyptus forest lining the access road that made this section so special. They are not easy to spot, but like all the wild Australian animals we have seen, it's exciting when we are successful.
TIP: Bring binoculars. It makes the search for the koalas much easier.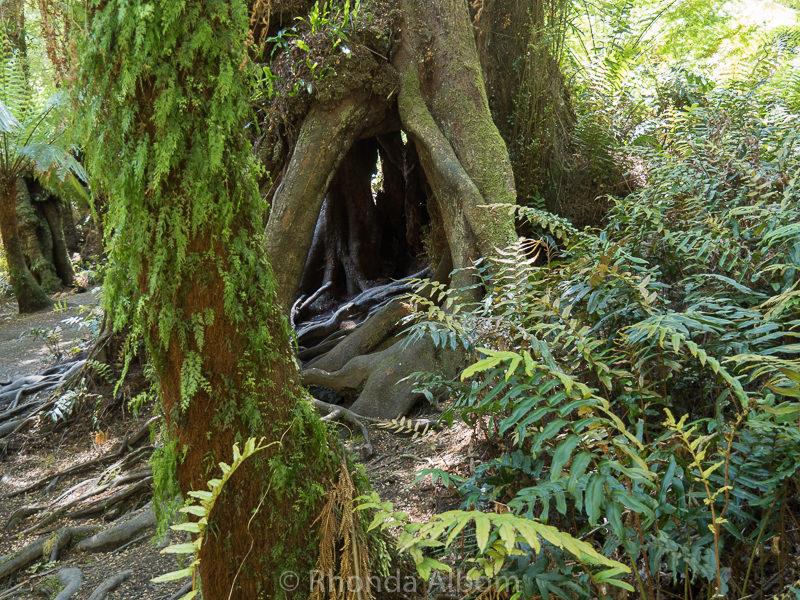 The Twelve Apostles
Twelve Apostles in Port Campbell National Park are a quite impressive collection of limestone stacks rising from the sea. They are the most famous site on the journey; however, they were not our favourite.
Once called the "Sow and Piglets," some say the name was changed to increase tourism. I guess it works. This was by far the most crowded destination we came to along the Great Ocean Road.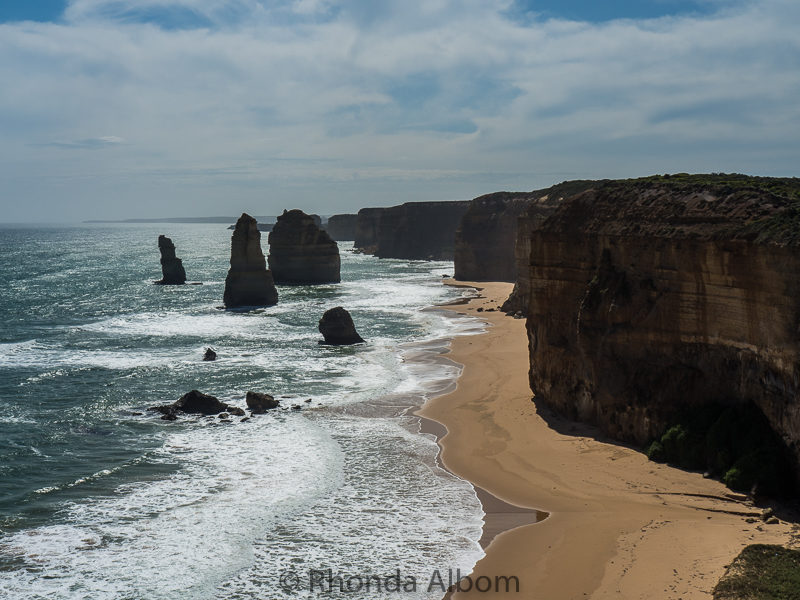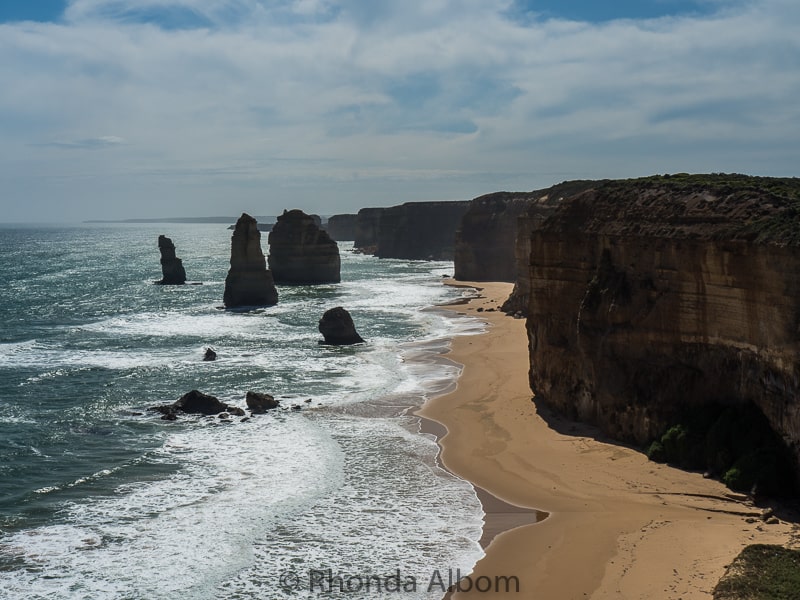 Four final stops on day 2 of this Great Ocean Road itinerary
Loch Ard Gorge
The Loch Ard Gorge was named after the clipper ship Loch Ard that ran aground at a nearby island in 1878.
Razorback
It was impossible to capture the true magnitude of the Razorback. According to the signage, the sharp edges and bumps along the back are caused by wind-blown spray. It was one of my favourite stops on our Great Ocean Road self-drive.
The Arch
Another site worth hiking down to see.
The Grotto
The viewing platform is a 350-metre walk from the car park, but the real magic of the Grotto is seen from down at sea level. There is a labyrinth of stairs and walk paths to bring you there. The Grotto is a sinkhole. Once at the bottom, it was my favourite of the rock formations we saw on the day.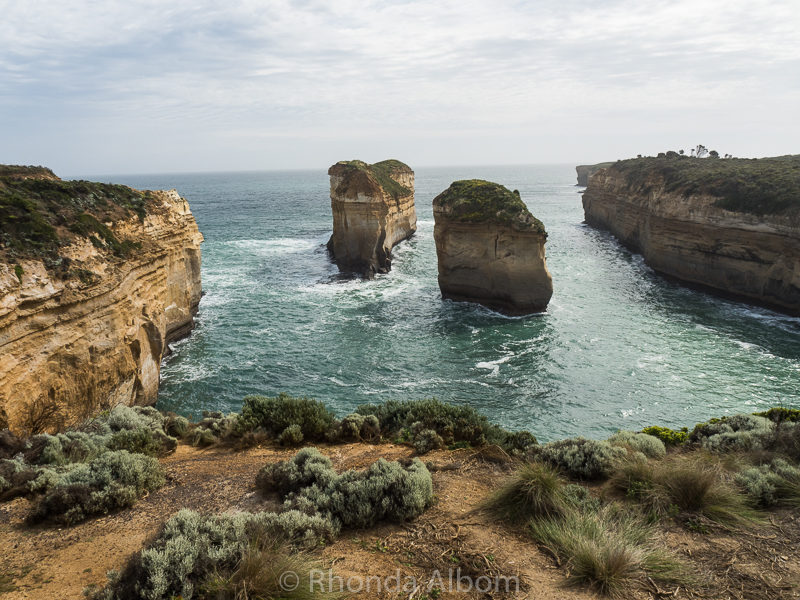 Great Ocean Road itinerary day 3
(Point Fairy to the Grampians)
On day three, we turned inland from Victoria's southern coast.
We drove about an hour to reach Grampian National Park, a perfect base for exploration. Comprised of rugged sandstone mountain ranges and forests, it was the waterfalls and wildlife that captured my imagination.
We barely touched on all the things to do in the Grampians and could have easily stayed a lot longer. It is a popular holiday destination for camping, climbing, scenic drives, and bush walks. If you have allocated more time here, be sure to check out the official national parks site.
Some of the highlights included:
Boroka Lookout
This Grampians lookout point offers impressive 180-degree views of Halls Gap and Lake Bellfield in Western Victoria. To get there, we drove up the aptly named Mt. Difficult Road.
Brambuk Cultural Center, in Halls Gap
This interpretation centre highlights both the Grampians National Park and the local Aboriginal culture. We also enjoyed a snack at their cafe featuring native flavours.
Broken Falls
Here the MacKenzie River cascades at Broken Falls, offering sweeping views from the cantilevered lookout on the gorge's edge. Getting here is just a short 500-metre walk from the carpark.
MacKenzie Falls
Although this is one of the largest waterfalls in Victoria, our limited-time schedule forced us to make choices, and we opted not to take the 3.5 hours 9.7 km hike to see it. This is downstream from Broken Falls.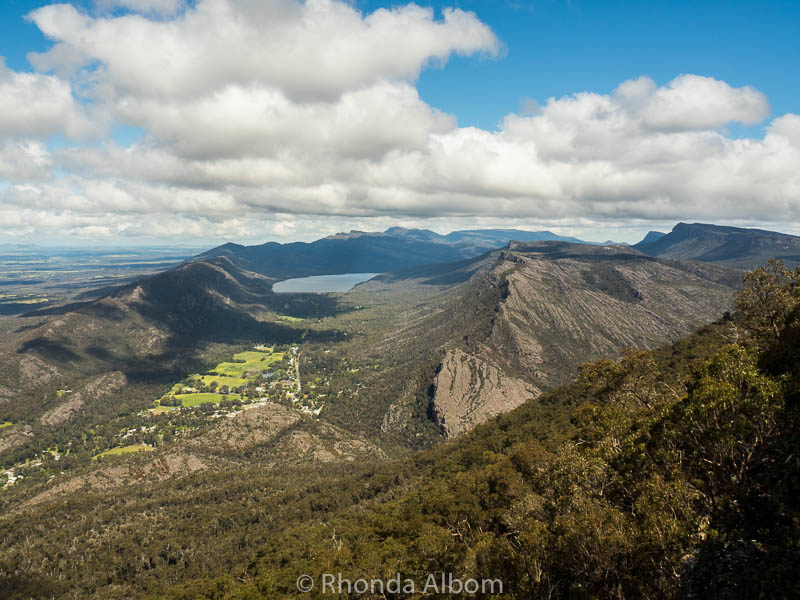 Great Ocean Road itinerary day 4
(The Grampians back to Melbourne)
Enjoying our morning with a coffee and taking in the fresh mountain air, we were ready to start day four, heading back towards Melbourne.
Once again, we could have used at least another day to relax and better explore. Or we could have driven straight through in just 3 hours.
We broke the day into two main stops. It was only a 45-minute drive to the town of Ararat, where we spent the better part of our day. Then another one hour brought us to Ballarat, and afterwards 1.5 hours back to Melbourne.
Our key highlights include:
J Ward, Ararat
We took a fascinating tour of this former lunatic asylum for the criminally insane. While the infrastructure and grounds are interesting in their own right, it is the stories that made this place so intriguing. (See our full review and images) As a result of only having closed in 1991, there are locals still today that were either employees or inmates at one time. My one regret was missing the night ghost tour.
Aradale, Ararat
This was the main psychiatric hospital for 126 years after opening in 1864. Although it was also available for tours, it is currently closed due to lead paint contamination.
Gum San Chinese Heritage Centre, Ararat
This fascinating museum highlighted the incredible history and difficulty of the Chinese immigrants who came to work in the goldfields.
Ballarat
We opted just to stroll the streets and enjoy the classic architecture and stop at a charming cafe for a lovely afternoon tea.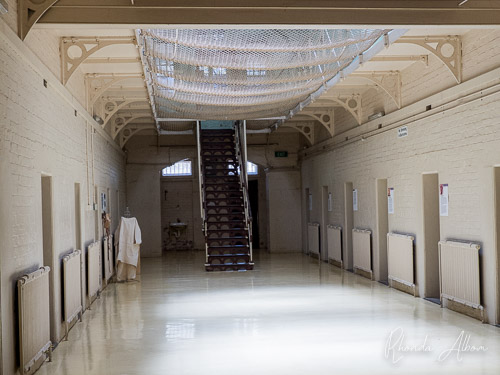 Where to stay along the way
If you're travelling in winter, you can fairly easily take the gamble that you will find accommodation wherever you find yourself at sunset. However, in peak season, you will probably fail if you try this.
We recommend booking ahead if you travel the Great Ocean Road in spring, summer, autumn, or during the Australian school holidays.
Where we stayed / recommend
We generally stay in 4-5 star accommodations affording us a great night's sleep surrounded by a touch of luxury. If this is how you like to travel, enjoy our recommendations below. If not, check booking.com for alternatives.
Following the Great Ocean Road itinerary, four days gave us three nights. We stayed in Apollo Bay, Point Fairy/Koroit, and then Halls Gap in the Grampians.
Point of View Villas, Apollo Bay
Perfect self-contained sea view villas with attention paid to every detail. Great for a romantic stay or just to relax at the end of the first night of this road trip. Reserve your villa in Apollo Bay
Seacombe House, Point Fairy
Built in 1847, this Seacombe House is a piece of history that is now a 4-star accommodation offering a variety of options from spacious rooms to charming cottages. We didn't actually stay here, but it is our top pick for the future. Reserve your stay at Seacombe House.
St Patrick's Convent, Kororit
Note: Closed.
This is where we did stay on the second night, a delightful old convent that had been converted to boutique accommodation. We were sad to see it no longer takes bookings.
Marwood Luxury Villas, Halls Gap (Grampians)
Self-contained terracotta and tile decorated villas with spa baths, a fireplace, and even a tasty continental breakfast. They are just outside the Grampians National Park. Reserve your stay at Marwood Luxury Villas
Other ways to enjoy a Great Ocean Road itinerary
Take a tour from Melbourne
Want it all but don't have a car? Then this is the tour for you. You will travel by coach along the Great Ocean Road with free wifi and commentary in many languages. Key stops include the coastal towns of Apollo Bay (lunch stop) and Port Campbell. Plus, visit landmarks of Gibson Steps, The Twelve Apostles, and Loch Ard Gorge, as well as the Otway National Park. There is an optional helicopter ride over the Shipwreck Coast. Reserve your Great Ocean Road adventure day tour from Melbourne
Great Ocean Walk – one of Australia's Great Walks
If you are into hiking and outdoor adventure, perhaps you should try the 7-day, 104 km Great Ocean Walk. Walking 10 to 15 km per day and sleeping in hike-in campsites, you will travel from Apollo Bay to the Glenample Homestead (near the 12 Apostles, Victoria). The walk meanders through the Otway National Park along high cliff tops and sandy beaches. Check the official site for details.
A luxury version of the Great Ocean Walk
For an even bigger yet more luxurious adventure, check out this guided Great Ocean Road Walk, including eco-luxe lodging and meals. You'll walk from Apollo Bay to Cape Otway Lightstation in only four days and be rewarded with a helicopter ride over the 12 Apostles at the end of the tour. Check the itinerary and availability of the 4-Day Twelve Apostles walk
Final thoughts on our Great Ocean Road itinerary 4 days road trip
As a straight drive, one could travel from Torquay to Allansford in about two hours, but you will miss some of the best scenery in Australia.
Stop often and be prepared to walk. We easily walked 10-15K steps each day.
Bring insect repellent. Lots of it.
Bring a light jacket. The weather is very changeable.
Don't forget to allow time to enjoy all the fun things to do in Melbourne, either before or after your road trip.
Save on your Australia trip with these resources
These are our go-to companies when we travel. We believe this list to be the best in each category. You can't go wrong using them on your trip too.
Flights: we use Expedia for the best and cheapest flight options.
Accommodations: we use Booking.com (hotels), VRBO (self-contained), or Hostelworld (budget).
Cars (gas or electric): we use RentalCars to search for deals and dealer ratings.
Campervans or Motorhomes: we use Campstar where Albom Adventures readers get a 3% discount
Motorcycles: we have heard good things about BikesBooking.
Activity discounts: we check Bookme.com for discounts of up to 70% on activities.
Private guides: we love the private guides at Tours by Locals.
Travel Insurance: while not required, we always opt for travel insurance and start at InsureMyTrip to compare coverage plans.
Check out our travel resources page for more companies that we use when you travel.
Please share
If you enjoyed this Great Ocean Road itinerary, please share it on social media including Pinterest: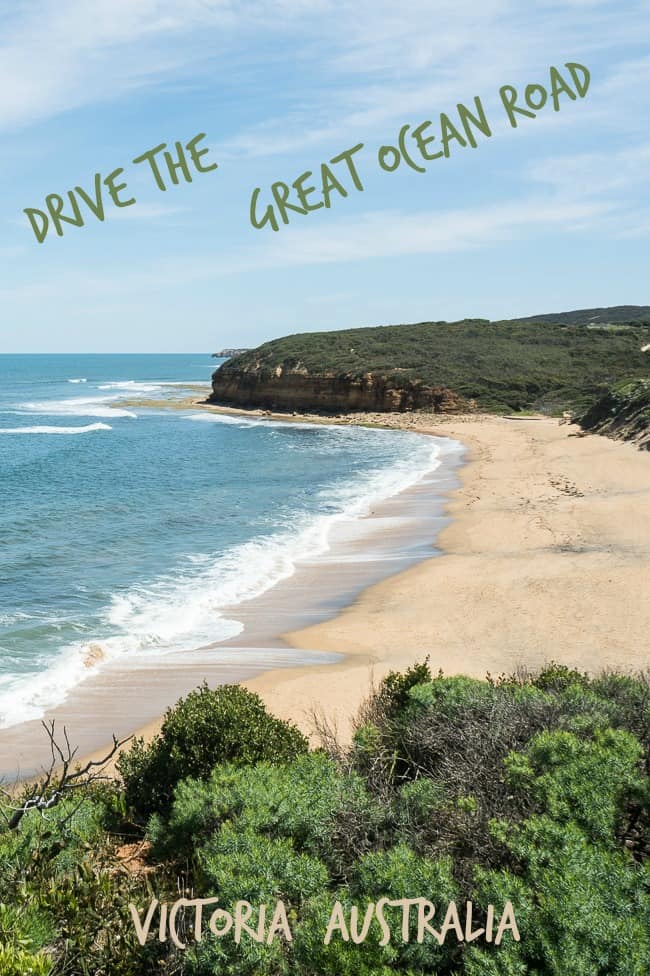 What's your favourite spot along the Great Ocean Road?