There is something magical about a cascade waterfall spilling over a cliff. Whether it's a huge waterfall or a gentle trickle, capturing the waterfall photography effect that you want is easy once you know a few simple tricks on how to photograph waterfalls. The secrets lie in having the right equipment and understanding the camera settings for waterfalls based on the effect you want to achieve. Regardless of your camera, you probably have more control than you realise.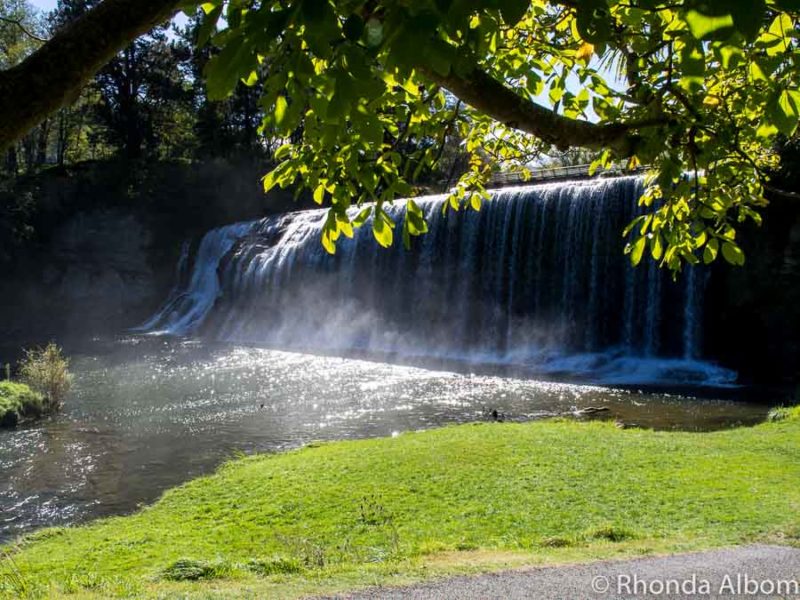 Camera setting for waterfalls
How to photograph waterfalls, so the water appears as a smooth flow:
Camera Mode: manual
Aperture: f14 to f18 (you want the maximum in focus at the optimal aperture for your camera)
Shutter speed if handheld: 1/30 or the slowest speed you can handle. Ideally, use a tripod and an ND filter and start out with a 2-3 second shot. Bracket and experiment with the light.
Shutter speed if tripod and ND filter: 2-3 seconds. Bracket and experiment with the light.
Either use a shutter release cable or set the camera to self-timer.
Waterfall photography shutter speed adjustments and their effect
If you want the effect of smooth water, you need to use a slower shutter speed.
I have carried a tripod to capture one motion waterfall picture. The average person cannot hold a camera steady for longer than 1/30 second and will use a tripod starting at 1/20 seconds.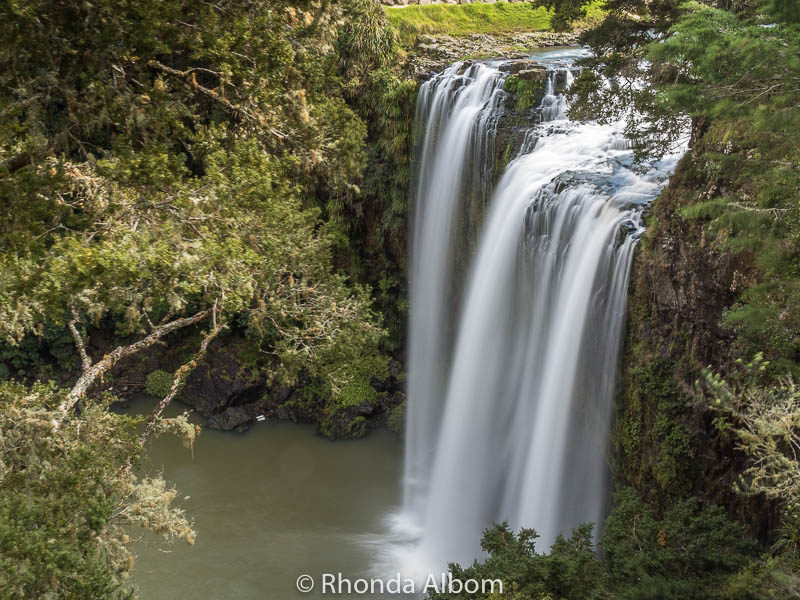 If you have a DSLR or mirrorless camera and are comfortable shooting in manual, use the camera settings for waterfalls listed above.
If you typically keep your camera in automatic mode, you might want to set the camera to "S" for shutter priority. This will allow you to set the shutter speed while the camera makes the rest of the adjustments. If you are taking a handheld shot, try it first at 1/20 second. To help yourself stay steady, hold the camera with both hands, elbows down at your side, and gently hold your breath before you take the shot. If your image is in focus, try again at 1/15 seconds. Or, if your original shot is blurry, try again at 1/30 second.
If you have a tripod, set your camera on shutter priority, and set the shutter no faster than 1/20 second. I usually start at 1/5 seconds or slower if I have an ND filter. If it is too bright, try a shorter time.
If you have a point and shoot camera this effect is a bit more difficult, as they are not designed for tripod shots. Your best option is the setting for the lowest light, either candlelight or night shooting. However, if this triggers your flash, you could try covering it up.
If you want to freeze the water you need to use a faster shutter speed:
Similar to above, set your DSLR or mirrorless camera to "S" for shutter priority. Set your shutter speed for 1/100 to get started.
If you have a point and shoot camera you can trick your camera into a faster shutter speed by putting it in sports mode.
Take a look at a few of amazing waterfalls. See if you can spot which were handheld and which are long exposure waterfall shots, then check out the specs below each image.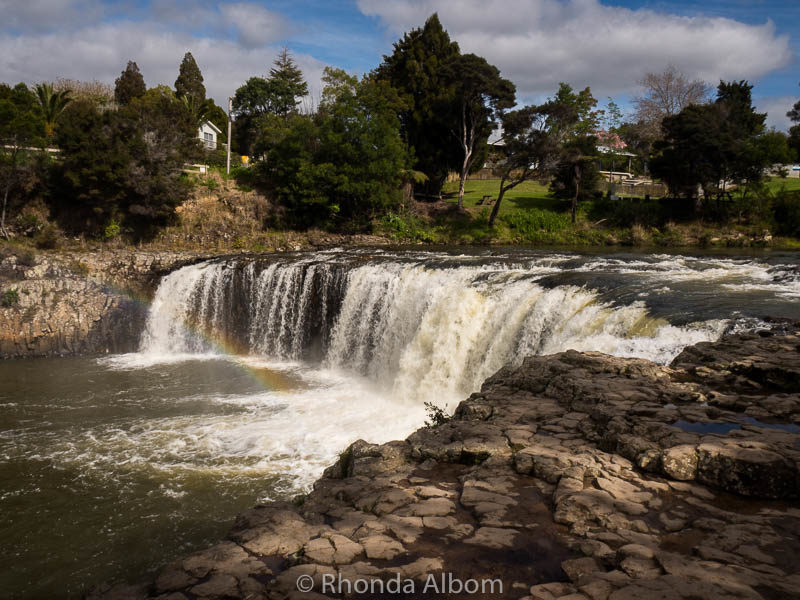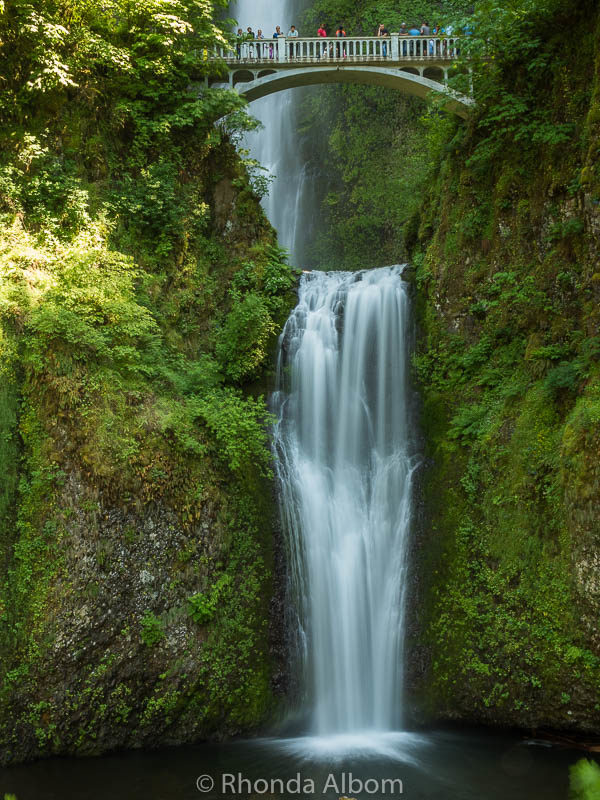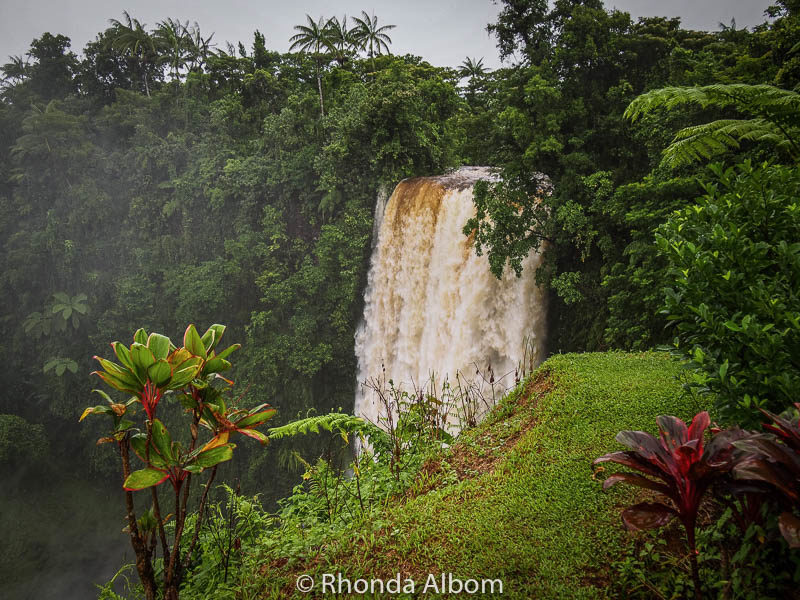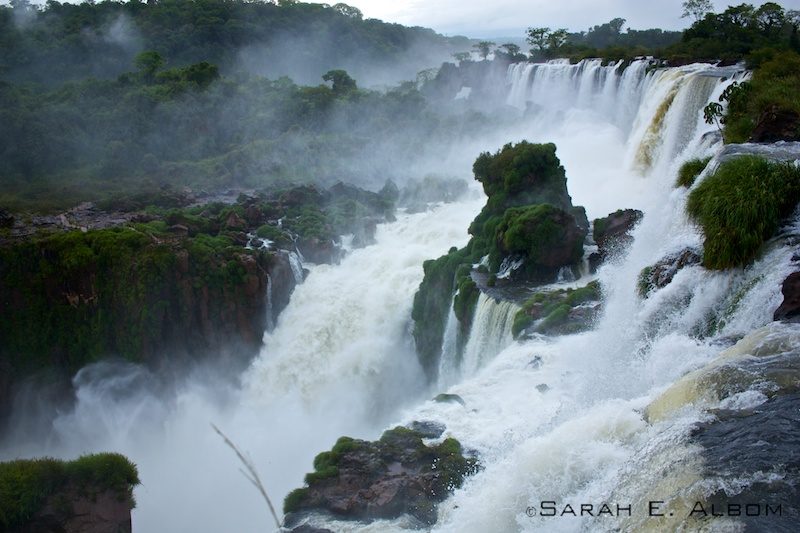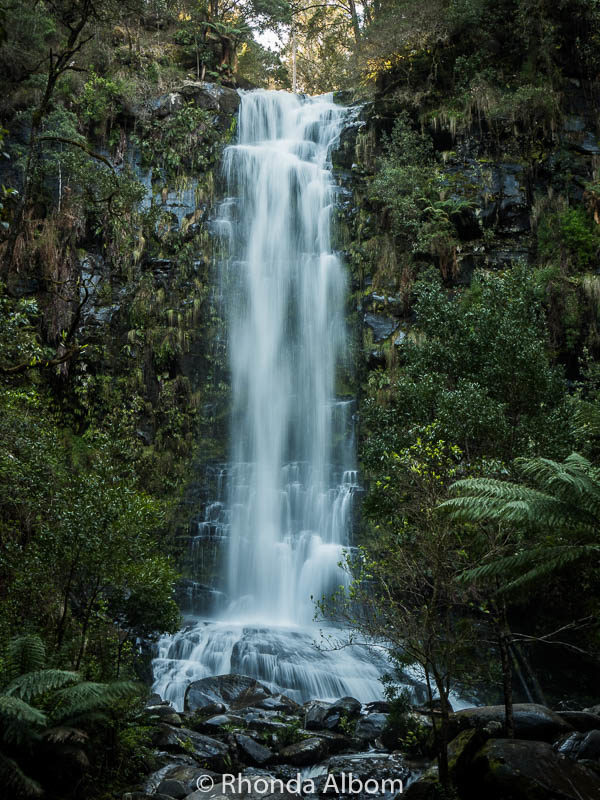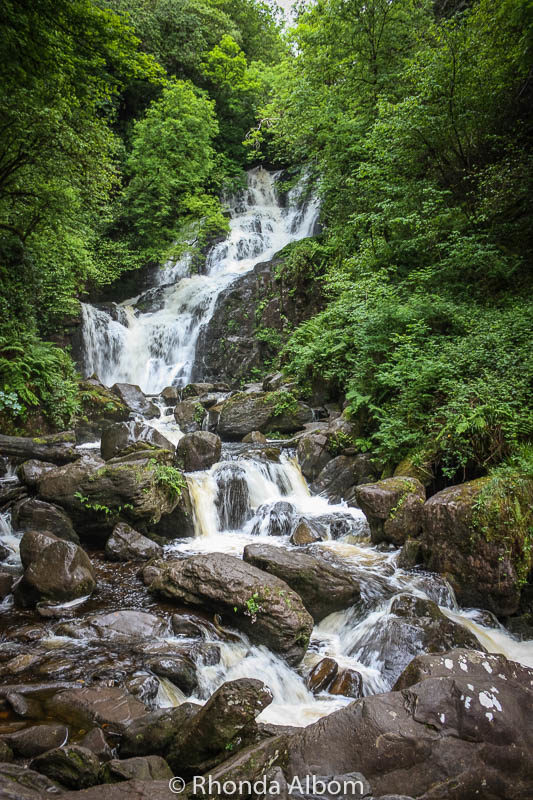 If you found these tips on how to photograph waterfalls useful, please pin this on Pinterest: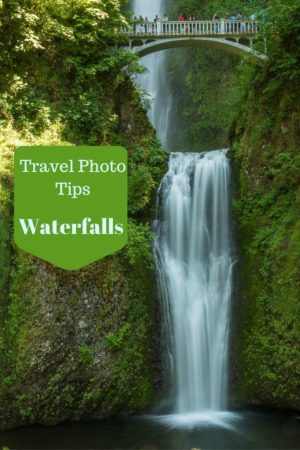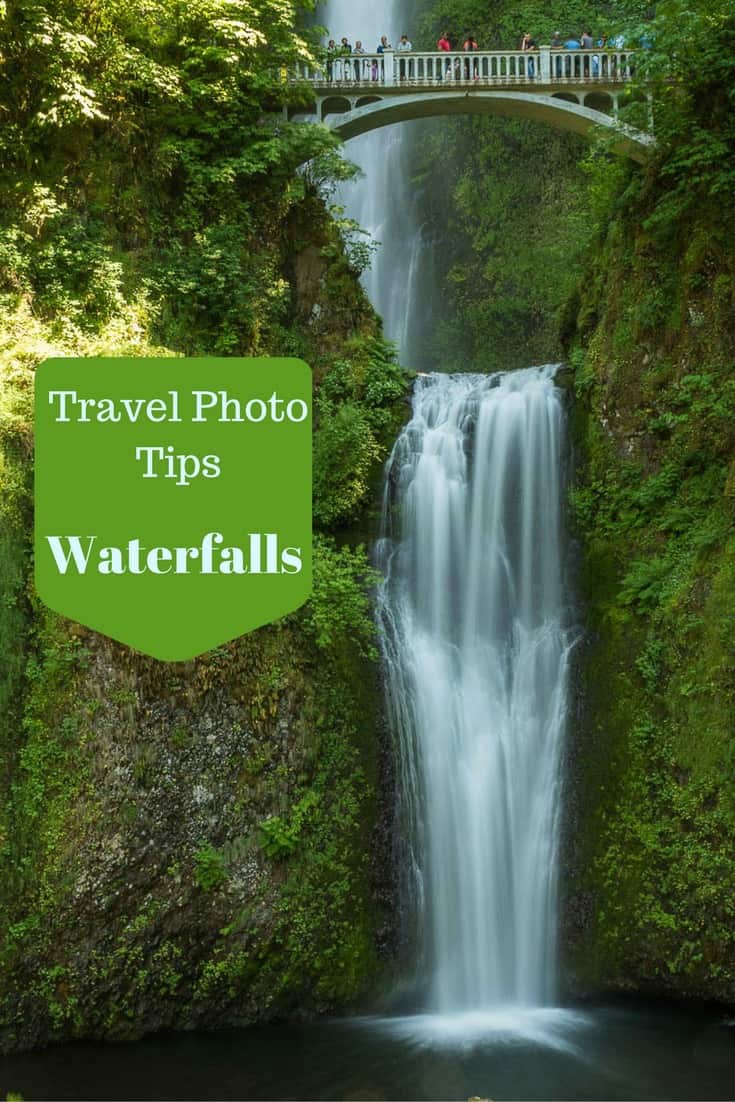 Want more travel photo tips?
Check out my latest ebook for easy travel photo tips. You can download a free copy. You will also receive our newsletter offering more tips and blog highlights.

Will your next waterfall images use a long exposure? Please ask any questions on how to photograph waterfalls?