There is something magical about a cascade waterfall spilling over a cliff. Whether it's a huge waterfall or a gentle trickle, capturing the waterfall photography effect that you want is easy once you know a few simple tricks on how to photograph waterfalls. The secrets lie in having the right equipment and understanding the camera settings for waterfalls based on the effect you want to achieve. Regardless of your camera, you probably have more control than you realise.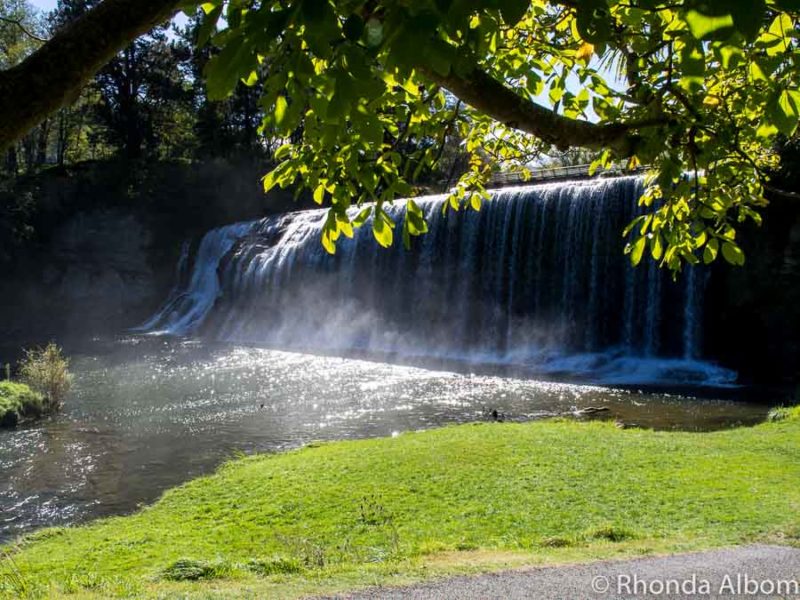 Camera setting for waterfalls
How to photograph waterfalls, so the water appears as a smooth flow:
Camera Mode: manual
Aperture: f14 to f18 (you want the maximum in focus at the optimal aperture for your camera)
Shutter speed if handheld: 1/30 or the slowest speed you can handle. Ideally, use a tripod and an ND filter and start out with a 2-3 second shot. Bracket and experiment with the light.
Shutter speed if tripod and ND filter: 2-3 seconds. Bracket and experiment with the light.
Either use a shutter release cable or set the camera to self-timer.
Waterfall photography shutter speed adjustments and their effect
If you want the effect of smooth water, you need to use a slower shutter speed.
I have carried a tripod to capture one motion waterfall picture. The average person cannot hold a camera steady for longer than 1/30 second and will use a tripod starting at 1/20 seconds.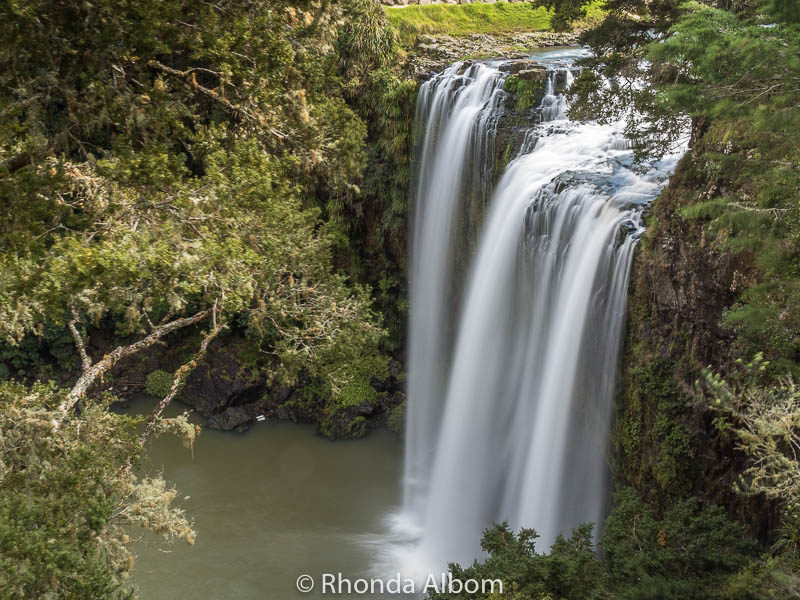 If you have a DSLR or mirrorless camera and are comfortable shooting in manual, use the camera settings for waterfalls listed above.
If you typically keep your camera in automatic mode, you might want to set the camera to "S" for shutter priority. This will allow you to set the shutter speed while the camera makes the rest of the adjustments. If you are taking a handheld shot, try it first at 1/20 second. To help yourself stay steady, hold the camera with both hands, elbows down at your side, and gently hold your breath before you take the shot. If your image is in focus, try again at 1/15 seconds. Or, if your original shot is blurry, try again at 1/30 second.
If you have a tripod, set your camera on shutter priority, and set the shutter no faster than 1/20 second. I usually start at 1/5 seconds or slower if I have an ND filter. If it is too bright, try a shorter time.
If you have a point and shoot camera this effect is a bit more difficult, as they are not designed for tripod shots. Your best option is the setting for the lowest light, either candlelight or night shooting. However, if this triggers your flash, you could try covering it up.
If you want to freeze the water you need to use a faster shutter speed:
Similar to above, set your DSLR or mirrorless camera to "S" for shutter priority. Set your shutter speed for 1/100 to get started.
If you have a point and shoot camera you can trick your camera into a faster shutter speed by putting it in sports mode.
Our Photography Gear
Several years ago I switched from DSLR to mirrorless technology. The general advantages are lighter weight and smaller gear that sacrifices only the traditional "look" of a professional camera and the ability to blow up images to huge sizes. I have never looked back, and am thrilled with the quality I am able to produce. Below is my current gear, which also serves as my recommendations. My daughter shoots with a DSLR that is also included below.
Olympus  OM-D E-M5 Mark II Digital Camera with 14-150mm lens
Photo Credit: www.getolympus.com
This is it! I firmly believe that the OM-D E-M5 Mark II is the perfect travel camera. It's compact, lightweight and weather-sealed, so rain doesn't stop me. While the autofocus is lightning quick, the manual override allows me to obtain a different effect. Output options are RAW, jpeg, or full HD video.
With a 14-150mm lens, advanced image stabilization, speed up to 1/8000 sec, and ISO to 25600, I can shoot in just about any condition and can create impressive low light shots without a tripod. It is now my primary go-anywhere camera, complete with built-in wifi.
The button below lets you purchase directly from Olympus, however, they only ship to the USA and Canada. The Olympus OM-D E-M5 Mark II is also available at Amazon (click here for details).
Buy Now
Olympus TG-5 Waterproof Camera
Photo Credit: www.amazon.com
The Olympus Tough TG-5 is a compact point and shoot that is waterproof, shockproof, crushproof, freezeproof, dustproof, and it fits in my pocket. This tough little camera designed for adventure produces high-resolution RAW stills (or jpeg) or HD 4K video.
It's a camera for everyone. Automatic settings allow anyone to capture great shots or, use one of the special presets for people, motion, indoors, nightscapes, scenery, underwater, or close up. For the more advanced photographer, there is an aperture priority mode with the ability to override the default exposure levels.
I use mine for underwater shots, beach days, and anytime I want a pocket-sized camera with fabulous output, either for convenience or safety.
Buy Now
Canon EOS 70D Digital SLR Camera with 18-55mm STM Lens
Photo Credit: www.amazon.com
If I were ever to switch back to DSLR, the Canon 70D is the camera I would want. In fact, I spent hours debating between the two before I decided on the lighter weight option above. However, the 70D is the camera currently used by my photographer daughter, Sarah Albom.
With ISO from 100 - 12800, it shoots in nearly all conditions, providing RAW, jpeg, and FHD 1080p video output.
Buy Now
Tenba Messenger DNA 8 Camera and iPad Mini Bag
Photo Credit: www.amazon.com
I looked around for a while before discovering the perfect camera bag for my mirrorless camera. Weatherproof, easy to open, and secure, it has compartments for all my camera gear, accessories, business cards, and enough personal items that I don't need to carry anything else for an afternoon out. It even has a secret spot for a Kindle or iPad mini.
Available in four colours (dark copper is shown) and also in larger sizes.
Buy Now
Sirui SUET1204 Carbon Fiber Tripod
Photo Credit: www.amazon.com
I have one model down from this one, but the reduced weight of carbon fibre would have been a better choice. The tripod is quick to set up, has a ball mounted head, and upward folding legs, which make it more compact for carrying.
I found it to be the perfect trade-off between super lightweight and steady enough for long exposures like waterfalls.
Buy Now
Ultra Slim Fader Variable Neutral Density Adjustable Lens Filter
Photo Credit: www.amazon.com
This is the secret to deep rich colour and smooth flowing water. As it requires a longer exposure, a tripod is needed. It's available in a variety of sizes.
Buy Now
Take a look at a few of amazing waterfalls. See if you can spot which were handheld and which are long exposure waterfall shots, then check out the specs below each image.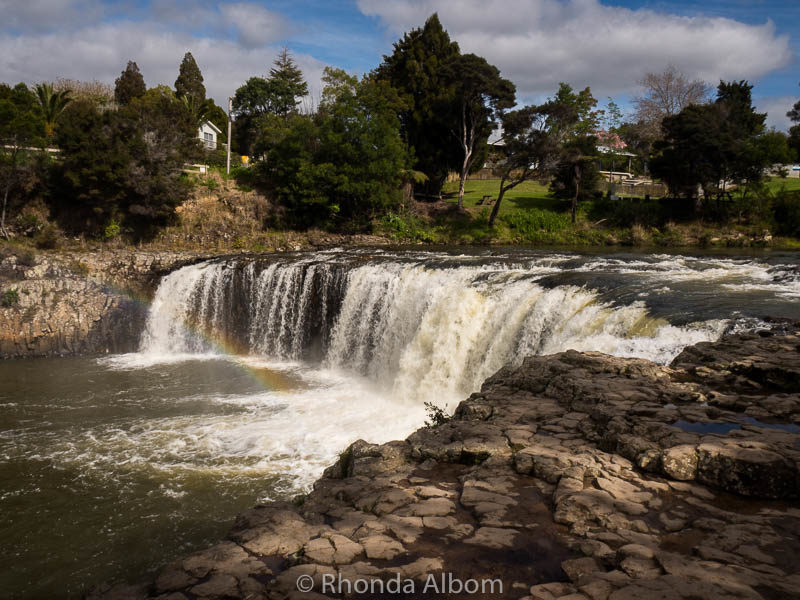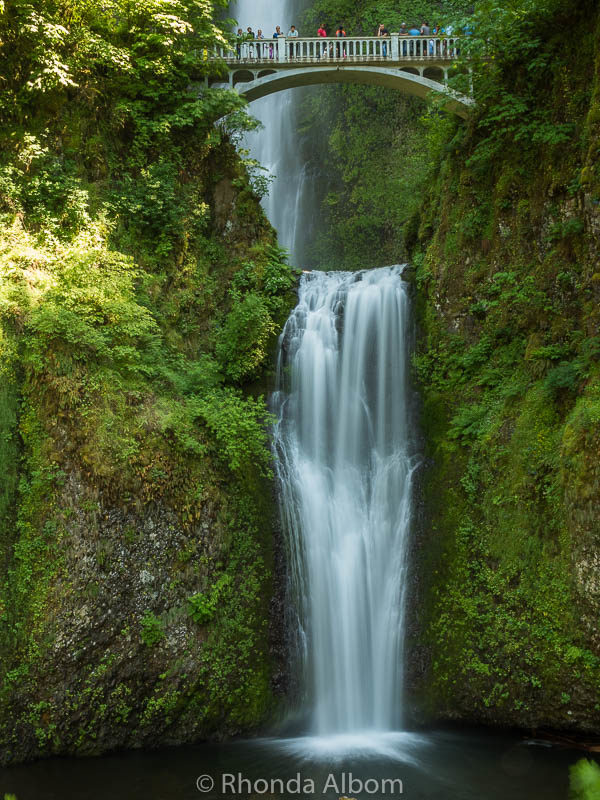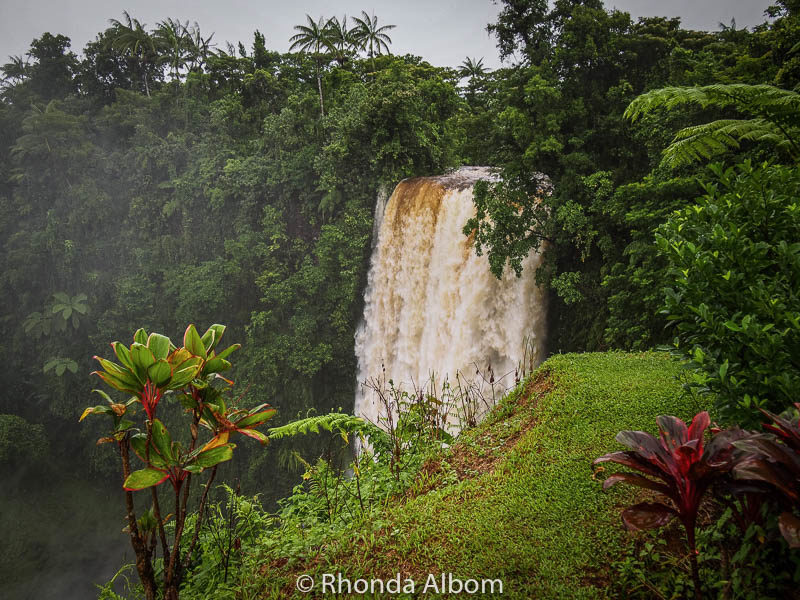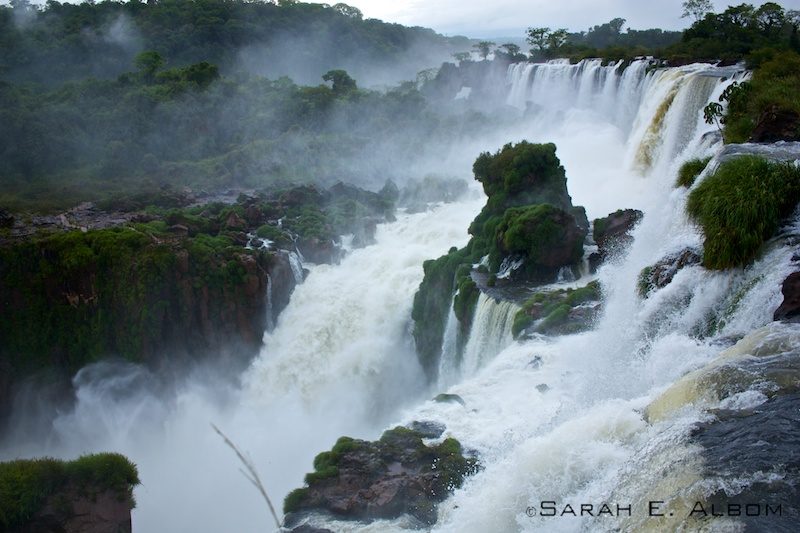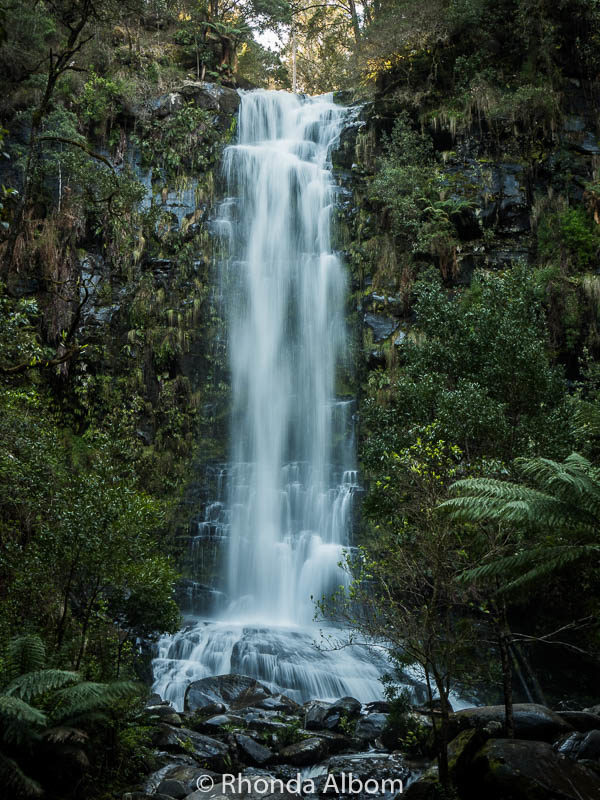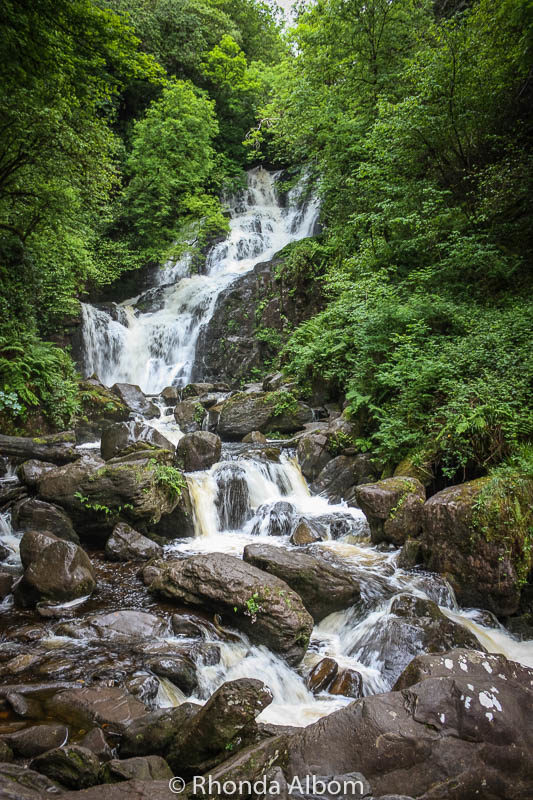 If you found these tips on how to photograph waterfalls useful, please pin this on Pinterest: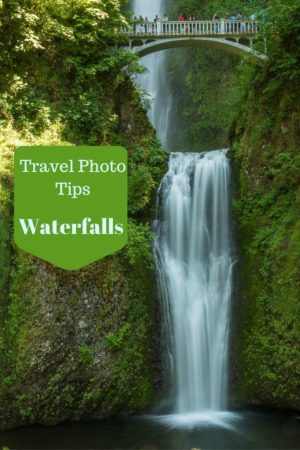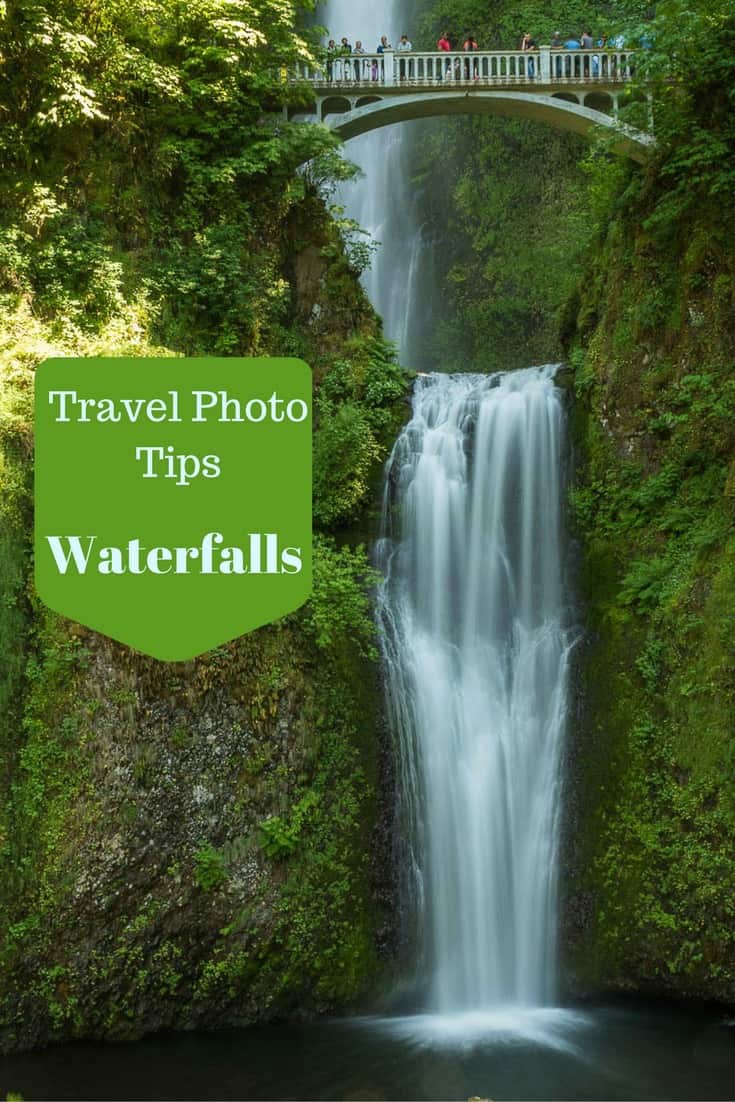 Want more travel photo tips?
Check out my latest ebook for easy travel photo tips. You can download a free copy. You will also receive our newsletter offering more tips and blog highlights.

Will your next waterfall images use a long exposure? Please ask any questions on how to photograph waterfalls?