A captivating riverside community, Northland's largest city caught me by surprise. Filled with the warmth of a small town surrounded by impressive nature, we found no shortage of things to do in Whangarei.
With the recent opening of the Hundertwasser Art Centre, the city is now home to two world-class museums. Plus, there are opportunities to see some of New Zealand's most unique and often endangered animals. But for me, a visit to Whangarei is also about nature.
If you come for adventure, you won't be disappointed. Amongst the outdoor things to do in Whangarei and the surrounding area are caves to explore, waterfalls to admire, hiking trails that interweave through forested areas or across farmland, surf beaches, one of the world's best scuba diving spots, and volcanoes to climb.
Whangarei is only about 2 hours 45 mins north of Auckland by car, but it's a world away. It's one of those places where I feel instantly relaxed.
Let New Zealand inspire you …
Top 5 things to do in Whangarei
Whangarei may not be a bustling metropolis, but there are plenty of fun and fascinating ways to keep busy. In fact, we consider each of our top five things to do in Whangarei as must-sees for any visitor.
Topping our list, in no particular order are:
Claphams National Clock Museum
Walk along the town basin marina village
Hundertwasser Art Centre, Wairau Māori Art Gallery
Whangarei Falls
A H Reed Memorial Kauri Park
Claphams National Clock Museum
Location: Dent Street, Town Basin
Hours: daily 9am – 4pm, not open 30 June and Christmas day
Entry fee applies

My mother-in-law collects clocks, but this place blew me away. Claphams National Clock Museum's current collection holds 1,400 clocks and 400 watches. In fact, it is one of the Southern Hemisphere's largest and most historically significant timepiece collections.

Pro tip: Learn some of the fascinating histories with a guided tour (included with your entry ticket).
Walk along the town basin marina village
Location: Town basin along the river
Hours: always open
Free

One of my favourite things to do in Whangarei is to take a gentle stroll along the waterfront at the town basin marina village with a return walk through the town centre. I am a bit enchanted with the colonial architecture, some that house impressive eateries or museums. I always duck into at least one cafe for a treat.
Hundertwasser Art Centre, Wairau Māori Art Gallery
Location: 81 Dent Street
Hours: Mon – Sat 9am – 5pm, Sun 10am-4pm
Entry fee applies

This world-class art centre is significant for two reasons.
First, it is built based on original designs by painter, architect, and ecological visionary Friedensreich Hundertwasser. It along with two additional North Island structures are the only examples of Hundertwasser's architecture in the southern hemisphere.
The centre houses the Wairau Māori Art Gallery, the only public dedicated Māori Art Gallery in the country.
Whangarei Falls
Location: Ngunguru Road
Free

Even when we are short on time, we always stop and admire Whangarei Falls on any road trip up north. It's a stunning masterpiece of nature that is only a few steps from the carpark.
It's one of our favourite waterfalls in the area and what we believe are the best waterfalls in the country.

This impressive 26m (85ft) drop can be easily admired from above but also from the Hatea river level. An easy 30-minute loop track will take you there. Just remember to bring your camera!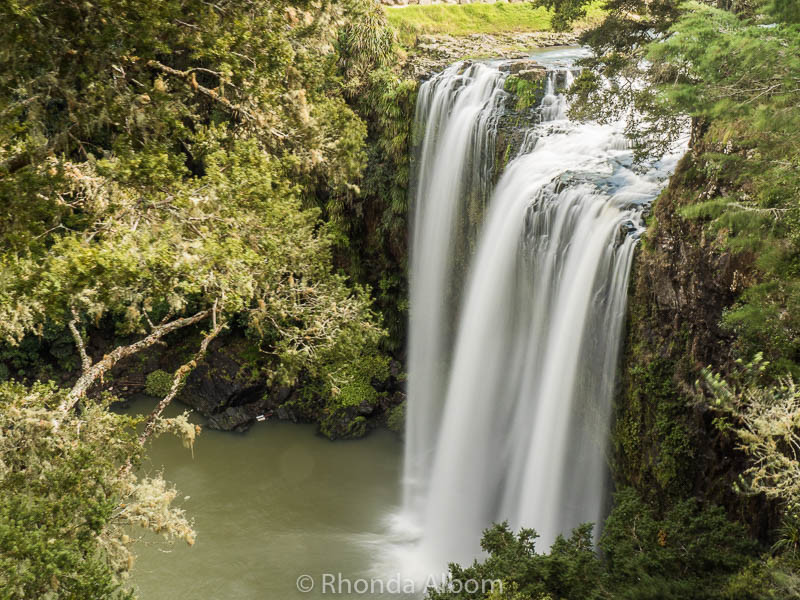 A H Reed Memorial Kauri Park
Location: Whareora Road, Tikipunga
Free

Don't miss AH Reed Memorial Kauri Park before you leave the Whangarei Falls area, as you can access this kauri park via the Hatea River Walkway.

Here, a trail and boardwalk will take you through dense forest where you will want to take time to enjoy the native flora including some 500-year-old kauri trees and nikau palm trees. The Canopy Walkway leads to Pukenui Falls.
Have a Māori culture experience
One of the really unique opportunities in Whangarei will take you on a spiritual journey with Tu Tiki Tours. Packed with authentic activities, your immersion begins as you are welcomed into your host's home.
Experience the Māori culture for yourself, hear stories, try homemade Māori bread, and perhaps even learn some songs, make a flax flower, or prepare your own hāngi (earth oven).
You will also get a new perspective as you see Whangarei Falls, AH Reed Kauri Park, and the Mount Parihaka War Memorial (in the city) through the eyes of the indigenous people of New Zealand (Read reviews and check availability)
More things to do in Whangarei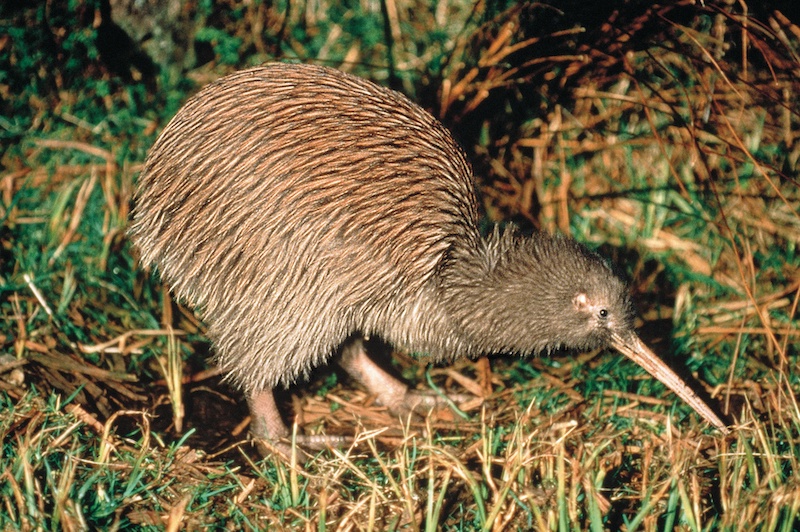 I separated out these things to do in Whangarei as I haven't actually experienced them first-hand, but all have been recommended to me.
Kiwi North Museum – Whangarei Museum, Nocturnal Kiwi House, and Heritage Park
Quite a combination of museum options, Kiwi North is the region's only captive kiwi and tuatara viewing venue. There are also native gecko and other small creatures as well as a Moa skeleton. After your visit, stop at the nearby Native Bird Recovery Centre.
Packard Motor Museum
Here you will discover the largest collection of Packard Motor Cars in Australasia. The Packard Motor Museum also features an extensive range of other vehicles, machinery, and memorabilia from the 19th and 20th centuries. Check for discount entry tickets
Glow in the dark mini-golf
I love the idea of a glow in the dark mini-golf course, and this is the only one in the Northland region. Check for discount entry tickets
Kamo Wildlife Sanctuary
Founded by Lion Man Craig Busch, this place is all about the big cats. It's home to 14 big cats, including African Lions, Bengal Tigers (including a white tiger), a leopard, and a cheetah.
Things to do in Whangarei within a 30 minute drive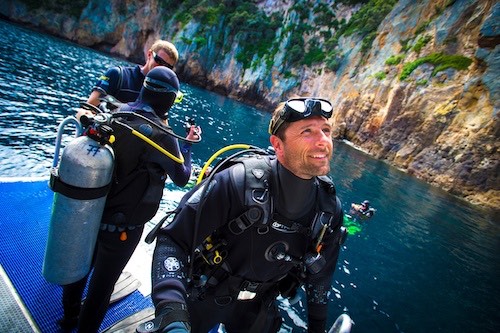 Be enchanted by stunning views from Mt Parihaka
Whether you drive or hike to the summit of Mt Parihaka, you won't want to miss the expansive views from the summit, the highest point in the city. From the lookout, be sure to notice the large carved rock, former excavation sites, and interpretive signs as this area was once home to New Zealand's largest Māori Pā (fortified village).
Explore Abbey Caves or Waipu Cave
There are two fascinating cave networks near Whangarei. Inside either Abbey Caves or Waipu Caves, visitors discover glowworms and stalactites. We chose to explore Waipu Caves.
Abbey Caves are a series of three caves located on a two-hour loop path that winds through forest and farmland. Waipu is one cave that houses larger stalactites, plus we discovered stalagmites, glow worms deeper in the chambers, the bones of small animals, and fossil invertebrates.

Pro tip: You will want to bring a light source for either cave.
Soak in the sun at Tutukaka or dive at Poor Knights Islands
While Tutukaka is best known for its golden sand and surfing beach, it's also one of the points where you can board a tour boat out to Poor Knights Islands. Scuba-inventor Jacques Cousteau once named Poor Knights Islands on his list of top ten dive spots in the world. It's one adventure that certified scuba divers won't want to miss.
Relax in paradise in Whangarei Heads
A place to relax, walk, and enjoy serene coastal views and beautiful beaches.
Discover Uretiti Beach on horseback
Northland is a great place to get out and enjoy nature, and some areas, like pristine Uretiti Beach, is best seen on horseback. While we haven't done this ourselves, the reviews of this highly rated 90-minute horse trek complement both the guides and the gentle horses. Check for discount prices
Save on your NZ trip with these resources
These are our go-to companies when we travel. We believe this list to be the best in each category. You can't go wrong using them on your trip too.
Check out our travel resources page for more companies that we use when you travel.
*World Nomads provides travel insurance for travellers in over 100 countries. As an affiliate, we receive a fee when you get a quote from World Nomads using this link. We do not represent World Nomads. This is information only and not a recommendation to buy travel insurance.
Save for later
If you enjoyed this article, please share it on social media and save it for later on Pinterest.
Which of these things to do in Whangarei will you do first?
You might also like