One of the things I love about living in New Zealand is that we don't have to go far to have an adventure. We drove less than two hours north of Auckland to Waipu. Here we had options to relax at the beach or explore Waipu Caves. One of the free glow worm caves in New Zealand, they are home to Northland's largest cave passage discovered to date.
Despite our basic plan of one outing to Waipu Caves, and relaxing at Waipu beach the rest of our time, we found plenty of things to do in Waipu.
We often have affiliate partnerships with companies that we trust and recommend. We receive a small compensation if you make a purchase using these links. In some cases, the links can save you up to 70%.
Waipu Caves
Like many places off the tourist track, these New Zealand caves are free. Inside Waipu Caves we discovered stalagmites, stalactites, glow worms, the bones of small animals (bats, birds, amphibians and reptiles), and fossil invertebrates.
However, the undeveloped Waipu Caves are not for everyone. You may walk through areas of waist-deep water, or pass through tight passages. At least that's what the information we read tells us, I didn't go beyond my comfort zone. If I had, I would reach the end, turn off my torch (flashlight) and immediately understand why they are nicknamed the Waipu glow worm caves.
Pro tip: The third chamber holds the best glow worm viewing.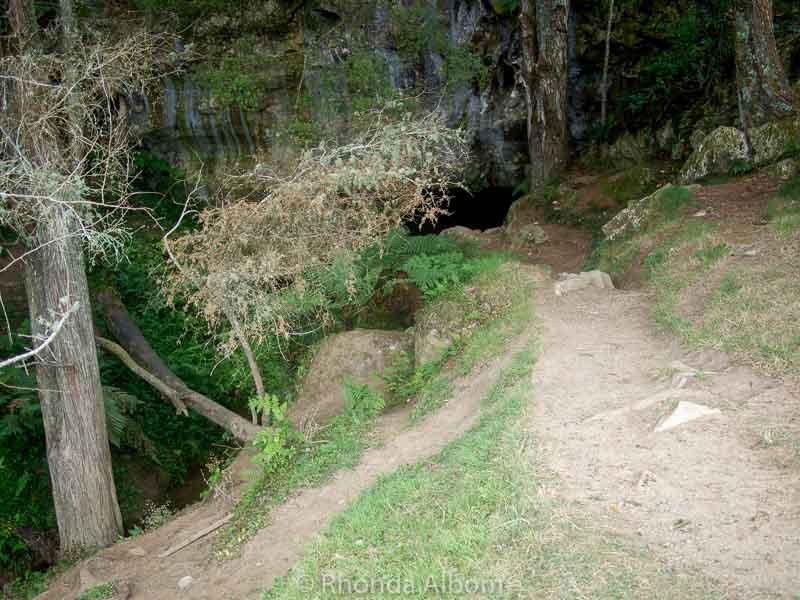 What you need to know before you visit Waipu Caves
Waipu Caves require a moderate level of fitness as well as some caving experience.
Check the past week's weather, especially the current forecast, as the caves flood.
Wear sturdy waterproof shoes due to a lack of paths in the cave. At times you will find yourself walking through water, mud, or on slippery ground.
There is a shower (cold water only) outside the cave that comes in handy.
Bring a good caving torch (flashlight) and extra batteries.
Never go caving alone.
More information on Waipu Caves and the surrounding tracks can be found on the Department of Conservation's official website.
Highlights of New Zealand on Albom Adventures
Other things to do in Waipu
While many people explore the caves as a day trip from either Auckland or Whangarei, they are missing out on some of the other great things to do in Waipu. We stayed at the beach with friends, enjoying swimming, sunsets, horseriding (not us personally but we saw others doing it), surfing, hiking, eating, and more.
Hiking the Waipu Caves walkway
The 2-kilometre hiking track on the hillside surrounding the caves takes you past huge weathered boulders and up to a ridgeline offering panoramic views across Whangarei Harbour. The karst landscape is magnificent, although prone to sinkholes.
It takes about 1.5 hours to reach the top, stop, and enjoy the view, and return on the same trail.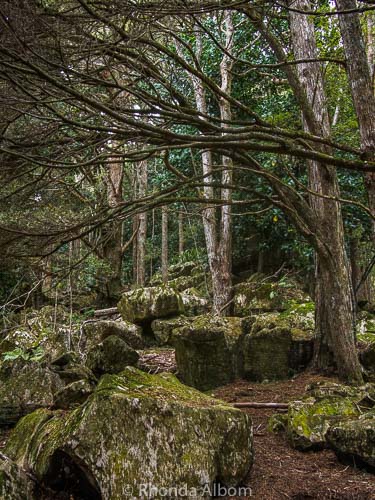 Relaxing at Waipu Cove Beach
Relaxing at Waipu Beach or enjoying the waves, we all found something we enjoyed. Waipu, along with nearby Langs Beach are two of the many Northland beaches waiting to be discovered.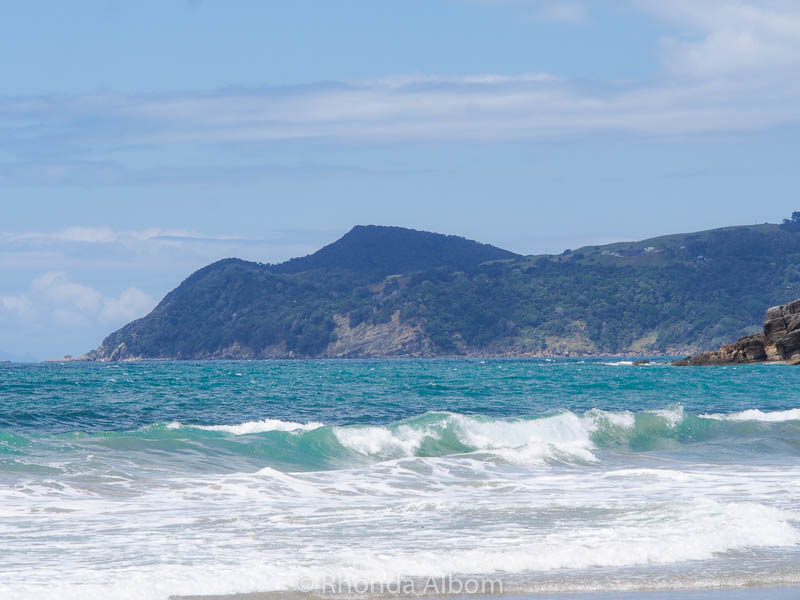 Horse trek along the coastline
On horseback is a great way to explore the stunning coastline. (not the area near the Waipu Caves). The typical adventure lasts about 90 minutes and you will see Uretiti Beach, Whangarei Heads, and local bushland. No experience is necessary.
Although we haven't done this, after reading the impressive reviews, we feel comfortable with our recommendation. Best of all, depending on the day you select you can get up to a 40% discount with this link.
More things to do in Waipu
Discover the region's Scottish history at the Waipu Museum.
Pay your respects at the war memorial monuments.
Drink a coffee at the Waipu Cove Cafe, or any of the cafes in town.
Learn to surf. While you can surf at Waipu beach, depending on your lesson time, you can get up to 50% off surf lessons at nearby Te Arai.
Visit Piroa Falls, often called the Waipu Waterfall.
Look for New Zealand birds (Dotterels, Oyster Catchers, and Fairy Terns) near the mouth of the Waipu River.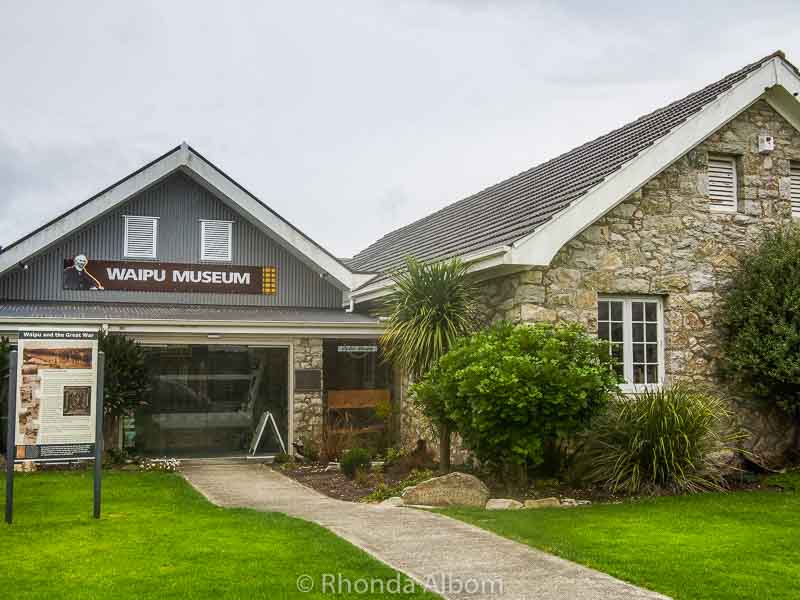 Don't miss the sunset
Whether you spent the day relaxing at the beach or exploring Waipu Caves, watching the sunset over the ocean is the perfect way to end the day.
Where to stay in Waipu
We stayed at Camp Waipu Cove. With something to suit everyone's taste, I think it is the ideal place to stay if you want to be at the beach. We stayed in a simple cabin. We had beds and a sink. And, while not in our cabin, the shared facilities were quite close.
The range of options goes both ways, from rustic cabins with private baths to campsites. The friends we travelled with love to tent camp, so we each had what we needed. Check price and reviews at Camp Waipu Cove.
Auckland to Waipu
Waipu Cove and Waipu Cave are great destinations on their own, or they can be part of a larger adventure. We have done both. The drive from Auckland to Waipu is just under two hours, while the drive from Whangarei to Waipu is only 40 minutes. Our favourite several days self-drive excursion is from Auckland to the top of the North Island.
Booking tips for New Zealand travel planning
We often have affiliate partnerships with companies that we trust and recommend. We receive a small compensation if you make a purchase using these links. In some cases, the links can save you up to 70%.
First-time visitors start here: New Zealand travel guide or with our favourite New Zealand road trips.

Flights: We use Skyscanner to find all the available flight options at the best prices.

Rental Vehicles: For cars, we always use RentalCars.com, a rental car search engine with no hidden costs. For campervans (and larger cars), note that Spaceships Rentals NZ offers free one-way drop-off between Auckland and Christchurch.
**Albom Adventures readers can check for discounts off Spaceships campervans.**

Accommodations: We use Tripadvisor to find ratings and reserve accommodations in most NZ cities.

Activity Discounts: We use Bookme.co.nz to find discounts on entry tickets and tours in New Zealand.

Travel Insurance: We purchase insurance that covers medical and travel emergencies when we head overseas. We start with Travel Insurance Master, an aggregator that gives us a free and easy-to-read comparison of the inclusions of each policy.

Packing Tips: Get a free copy of our New Zealand packing list when you sign up for our mailing list.

**Find more money-saving resources on our Travel Resources page.
Save for later
If you enjoyed this article, please share it on social media and save it for later on Pinterest.
Have you explored Waipu Caves?
More on New Zealand you might enjoy: