Founded in 1819, the Kerikeri Mission Station is home to two of New Zealand's oldest buildings and offers an interesting bit of the country's history. It was built 22 years before the Treaty of Waitangi established the relationship between Britain and the indigenous Māori people. Europeans were arriving in increasing numbers, and there was tribal fighting in various areas.
The Kerikeri Mission Station is one of the first places in New Zealand that the Māori invited European settlers to live amongst them. More importantly, it was a European settlement under the protection of local Māori chiefs. In fact, the land was granted to Reverend Samuel Marsden by Nga Puhi chief, Hongi Hika.
Built by both Māori and missionary carpenters, Kemp House is New Zealand's oldest surviving European building. The nearby Stone Store is the country's oldest surviving stone building.
Kerikeri Mission Station buildings
Located in the Bay of Islands, the grounds are a picture-perfect spot worth a visit even if you don't take a tour. The three primary buildings of the Kerikeri Mission Station: Kemp House, Stone Store, and St. James Church, are on the New Zealand Historic Places Trust list.
Kerikeri Stone Store
Built from 1832 -1836, the Stone Store in Kerikeri is New Zealand's oldest surviving stone building. Originally built as a Missionary Society storage depot, it has been operating as a general store since the 1870s. Today, it is a fun place to look around for an eclectic mix of modern and old, and there is a small museum on the upper floor.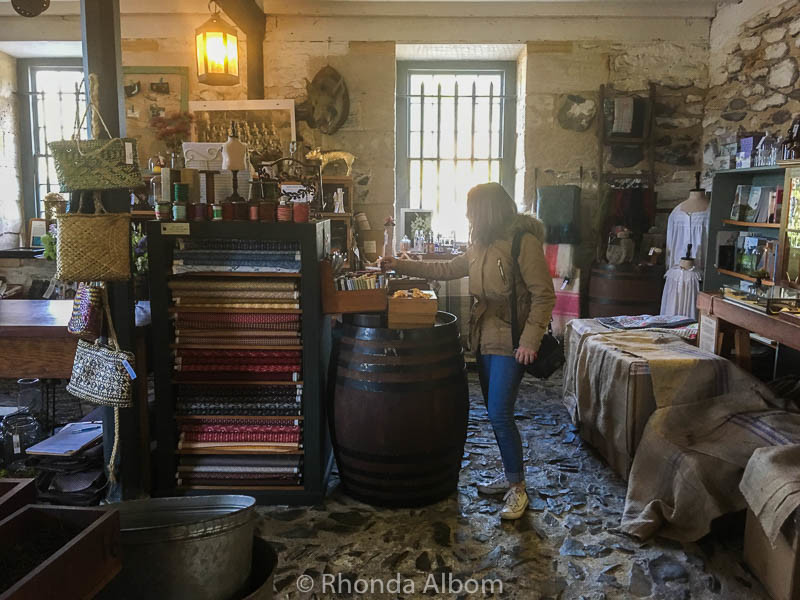 Kemp House
Kemp House is the oldest surviving European building in New Zealand. Built as a mission house during 1821-1822, it was occupied originally by missionary George Clarke, and then later by descendants of the Kemp family. In 1974, Ernest Kemp gifted the house and contents to New Zealand Historic Places Trust.
Daily guided tours are the only way to enter to the Kemp House. Tours are available at 10.30, 11.30 and 2.15 daily, with an extra 3.30 pm tour during summer months (November to April).
St. James Church
St James Anglican Church is visible when looking up the hill from the Stone Store. It was built in 1878 and is still in use today. A small graveyard, the resting place for the former Kemp family, sits alongside the church.
Where is Kerikeri New Zealand?
The Kerikeri Mission Station is a 30-minute drive north of the Waitangi Treaty Grounds. We stop here when travelling to the Bay of Islands, or as part of a longer itinerary to the top of the North Island.
Discover more about the Bay of Islands on Albom Adventures
Kerikeri Mission Station grounds
Situated on the Kerikeri River, the grounds of the mission are lovely, featuring 200-year-old heritage gardens.
Accommodation in Kerikeri New Zealand
While there are several traditional Kerikeri accommodations, we generally stay in Paihia or Russel. This should give you a good idea of all the regional accommodation options:
Practical information on visiting the Kerikeri Mission Station
The Stone Store and Kemp House are open daily at 10 am closing in summer (November to April) at 5 pm and closing at 4 pm the rest of the year. Check their official website for more details.
There is plenty of free parking on both sides of the river. A footbridge connects the Kerikeri Lookout to the grounds.
Entrance to the Stone Store shop is free.
Guided tours are the only option for entry inside the Kemp House.
Neither the Kemp House nor Stone Store Museum is wheelchair accessible.
There is also a café on the grounds, with opening hours from 9 am and closing one hour before the Stone Store.
Don't miss two nearby waterfalls: Rainbow Falls in Kerikeri or Haruru Falls near the treaty grounds.
Booking tips for New Zealand travel planning
Some links on this page can save you up to 70%. We earn from qualifying purchases through partnerships or affiliate programmes.
First-time visitors start here: New Zealand travel guide or with our favourite New Zealand road trips.

Flights: We use Skyscanner to find all the available flight options at the best prices.

Rental Vehicles: For cars, we always use RentalCars.com, a rental car search engine with no hidden costs. For campervans (and larger cars), note that Spaceships Rentals NZ offers free one-way drop-off between Auckland and Christchurch.
**Albom Adventures readers can check for discounts off Spaceships campervans.**

Accommodations: We use Tripadvisor to find ratings and reserve accommodations in most NZ cities.

Activity Discounts: We use Bookme.co.nz to find discounts on entry tickets and tours in New Zealand.

Travel Insurance: We purchase insurance that covers medical and travel emergencies when we head overseas. We start with Travel Insurance Master, an aggregator that gives us a free and easy-to-read comparison of the inclusions of each policy.

Packing Tips: Get a free copy of our New Zealand packing list when you sign up for our mailing list.

**Find more money-saving resources on our Travel Resources page.
Save for later
If you enjoyed this article, please share it on social media and save it for later on Pinterest.
Have you been to the Kerikeri Mission Station?
More on New Zealand you might enjoy: