Cape Reinga is a crown jewel, the spiritual and stunning northern tip of New Zealand. For Maori, Cape Reinga is where a person's spirit comes after death and departs for their eternal home. For visitors, it also offers spectacular ocean views including the impressive coming together of two major bodies of water.
Practical Information: 
While thought of as the most northern point in the country, it isn't. Surville Cliffs are the actual most Northern point and sit 30km east of Cape Reinga.
It takes about 90 minutes to drive the 120km from Kaitaia to Cape Reinga. There is so much to see and do along the way that most people allocate at least a full day, stopping to eat, to swim, to drive on the beach, to sandboard or to walk through the ancient buried forest.
Cape Reinga is on sacred grounds and should be left undisturbed. The welcome sign also asks visitors to follow the tikanga (custom) of not eating or drinking while you are here.
There are many walking trails from here ranging from the 10-minute walk to the lighthouse to the stunning 3-4 day Te Paki Coastal walk.
Have you been to Cape Reinga? Have you seen anything like the meeting of the seas?
If you enjoyed this article, please pin it: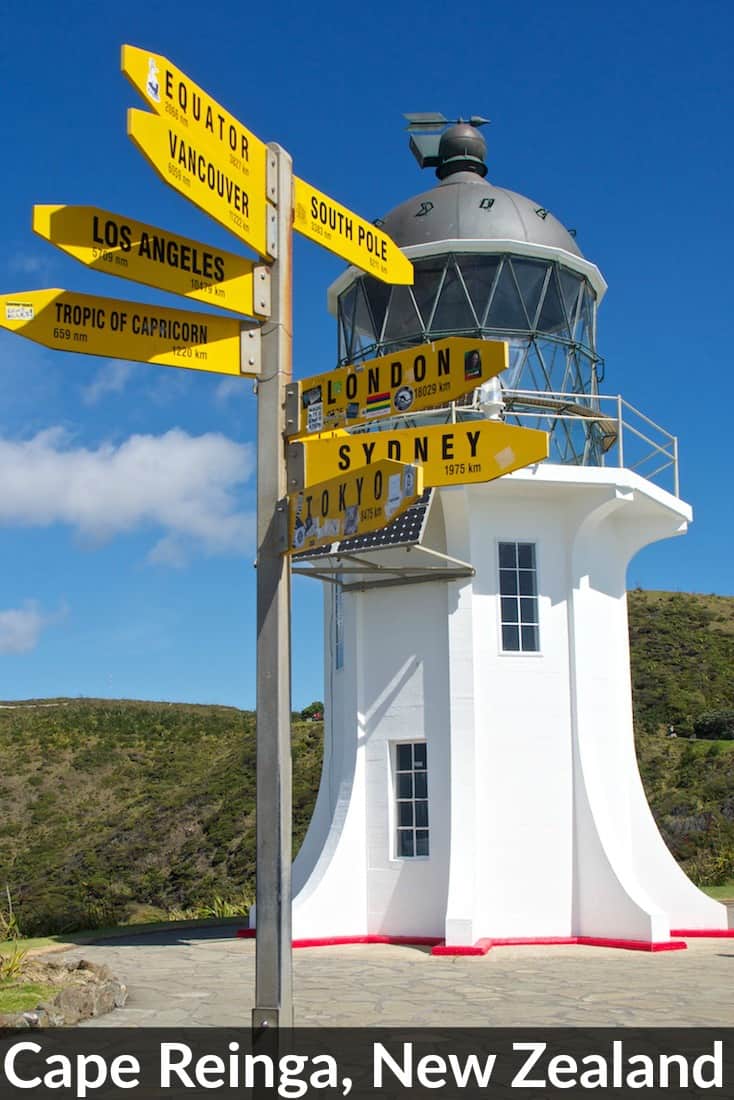 Seven ridiculously simple tips that WILL improve your photos
Whether you shoot with a phone or a DSLR, let me share my secrets.
Subscribe to Albom Adventure's Travel Tips newsletter and download our free ebook: Take Better Travel Photos By Rhonda Albom