Rarawa Beach takes your breath away. I know it's cliche, but what else can I say about pure white sand, gentle waves, and a quiet that seems out of place, disrupted only by the gentle waves and the occasional squawk of a nesting bird. We stopped at the Beach as a side trip on the way to the northern tip of New Zealand.
Located on the eastern shore of the Aupouri Peninsula, it is often overlooked for the more iconic ninety-mile beach and sandboarding on the giant dunes along the western shores on the way to Cape Reinga.
If we had been tent camping this trip, I am sure we would have stayed at the Department of Conservation Rarawa Beach campsite. Swimming, surfing, fishing, kayaking, and bird watching are all here. The silica sand and isolated remote ambience brought us to this beach.
Additional Information on Rarawa Beach
Even though it is white, the sand can get very hot in the summertime. Bring sandals just in case it is too hot for you.
The stark white hills seen in the distance while driving up north, are actually the dunes of this beach.
White silica sand consists of well-rounded sand composed of almost pure quartz grains.
Do not disturb nesting birds.
The sand from this region is used for glass-making in Whāngārei and Auckland.
Getting to Rarawa Beach is easy with your own vehicle. The 45-minute drive from Kaitaia follows SH1 north through the Aupouri Peninsula to the small town of Ngataki. After passing Ngataki School, turn right (signposted) onto the Rarawa Beach Road, a gravel (called "metals" in New Zealand) road to the beach.
Rarawa Beach is one of the recommended stops on our favourite North Island itinerary around the top of the Island

.
Have you been to Rarawa Beach? Have you seen white silica sand before?
If you enjoyed this article, please share it on social media, including Pinterest: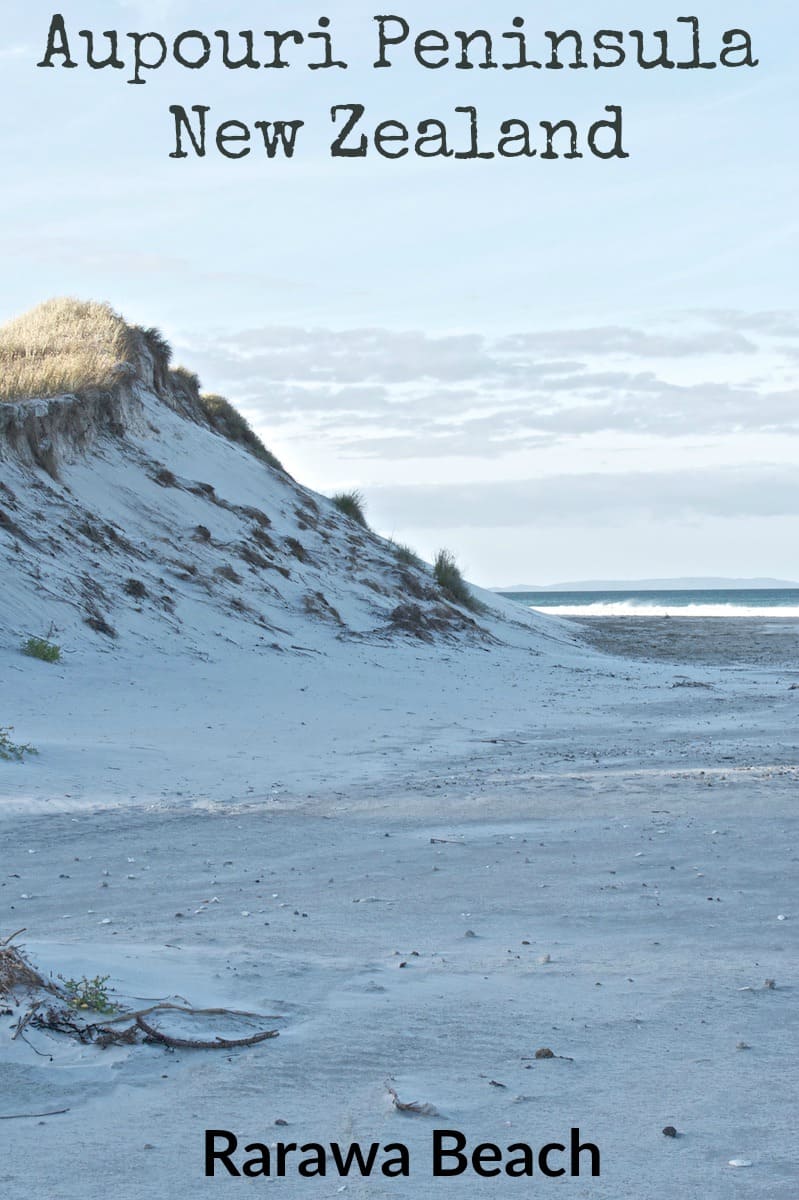 If it's your first visit to New Zealand, you won't want to miss these NZ travel tips.
SaveSave