Ninety-Mile Beach runs along the western side of the Aupouri Peninsula, the strip of land leading to the Northern Tip of New Zealand. It's one of the more famous beaches in the country. Its name is a bit of a misnomer as the beach is only 60 miles (96 km) long. Officially, it runs from Shipwreck Bay to Cape Maria van Diemen.
I can't believe I hadn't been here before. Our December road trip was my third visit up that way. We allocated one day on Aupouri Peninsula and spent it enjoying the white sands of Rarawa Beach, at Cape Reinga, and sandboarding at Te Pake. We almost missed ninety-mile beach again but managed to squeeze it in just before sunset. Technically, the giant sand dunes at Te Pake are on Ninety-Mile Beach, but I wanted to walk at the water's edge.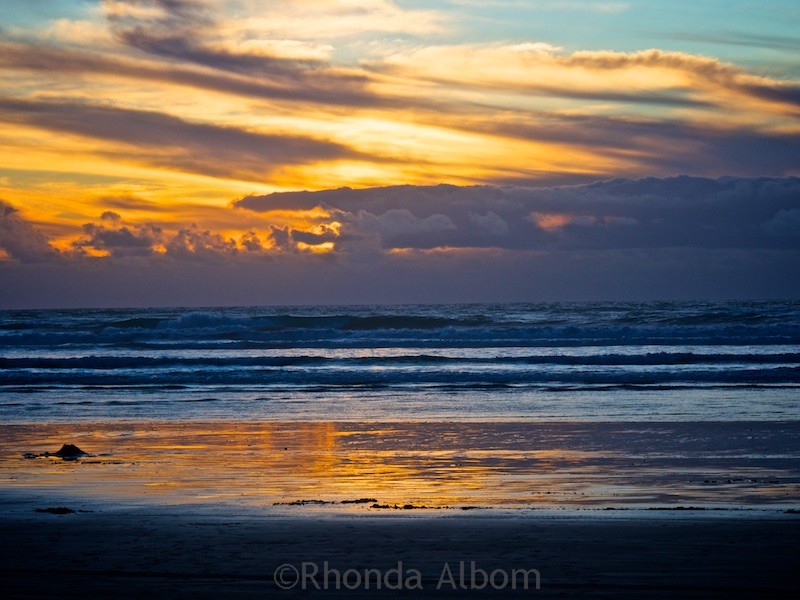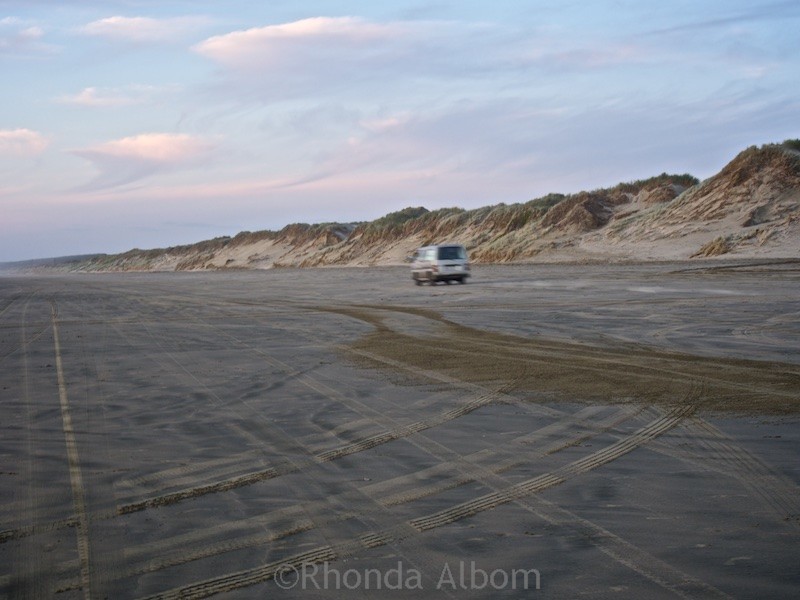 Additional Information on Ninety-Mile Beach:
Ninety-Mile Beach boasts one of the best left-hand surf breaks in the world (Being that I am not a surfer, I am not sure how important this is).
If you decide to drive on the beach you really should have 4WD. As it is officially a highway, all New Zealand road rules apply. Also, remember to drive to the conditions, and these change rapidly.
Most rental car agreements do NOT allow driving on the beach. Be sure to check your contract before you go.
There are many entrances to Ninety-Mile beach. We opted to take West Coast Road and enter from Waipapakauri Ramp. The cut off from Hwy 1 is just over 5km north of Awanui.
Several companies offer day bus tours along Aupouri Peninsula. Tours generally start from Kaitaia or the Bay of Islands and include a drive along the beach, sand surfing, and Cape Reinga. Some include a stop at Rarawa Beach.
First-time visitors to New Zealand: don't miss these New Zealand travel tips.
Have you been to Ninety-Mile Beach? Did/Would you drive your own vehicle on the beach?
If you enjoyed this article, please share it on social media, including Pinterest: