While Rotorua is a must-see for New Zealand visitors, locals like us love it too. The drive from Auckland to Rotorua can be half the fun with some of the amazing stops we highlight below. Let us help you enjoy your road trip as much as we do.
Popular add-ons include Waitomo Caves or Hobbiton Movie Set. But for us, it's some of the lesser-known wonders like Blue Spring that make our Auckland to Rotorua drive so special.
Jeff and I have made this trip countless times, and share three different Auckland to Rotorua itineraries below. Typically, we do a loop, allowing us to visit some awesome places in one direction, and power through the other.
Whether you're a nature lover, adventure seeker, or cultural enthusiast, there's something for everyone along the way. No matter which route we choose, we always have fun.
Must-see stops on an Auckland to Rotorua drive
Wondering where to stop on your Auckland to Rotorua road trip? You'll want to choose from this list of our favourite spots. Once you pick your must-sees, have a look at the map and see which of our three routes they fall on. Many are on multiple options.
Matamata (Hobbiton Movie Set)
Waitomo (Glowworm Caves)
Putaruru (Blue Spring)
Hamilton Gardens
Cambridge
Lake Karapiro
Tirau (Corrugated Iron Creations)
Otorohanga (Kiwi Bird Sanctuary)
Arapuni (Swing Bridge)
Auckland to Rotorua map
Suggested stops are either in red (direct route), purple (Matamata), or yellow (Waitomo). Travel times are as follows (based on off-peak travel; allow for extra time if passing through Auckland in rush hour):
Direct: 226 km / 2 hours, 30 minutes.
Via Matamata: 227 km / 3 hours.
Via Waitomo Caves: 359 km / 4 hours, 25 minutes.
If you are a New Zealand visitor and have allocated enough time, we recommend a loop that includes Matamata and Waitomo, as well as many other highlights.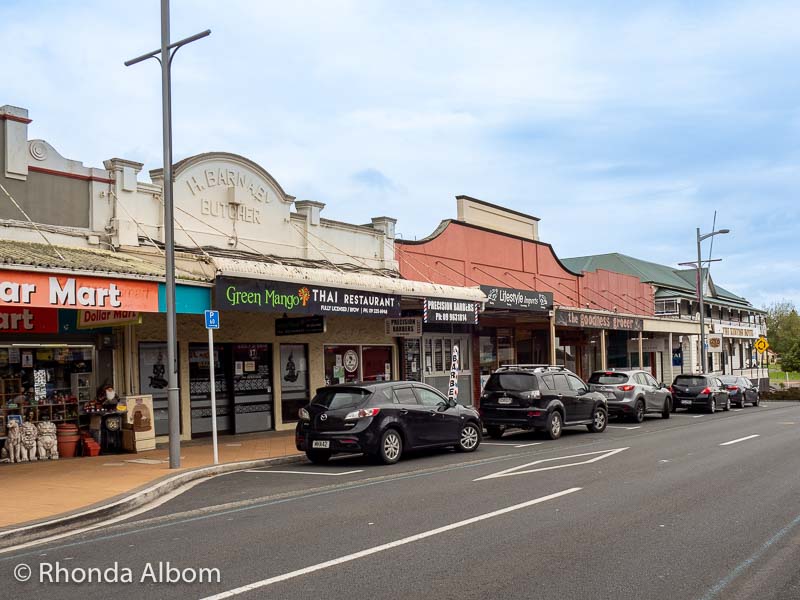 Car hire (rental)
If you are like Jeff and I and live in the Auckland region, you will probably be driving your own vehicle; therefore, you can skip this section. Otherwise, you may want to rent a car.
Our go-to when we need a car in New Zealand is RentalCars.com. We simply add our starting and drop-off locations, and they provide a list of available rental car options from both local and international brands. We also get ratings on cars and companies. Importantly, they often have lower prices than going direct.
Whether you rent from them or not, it's still the perfect place to begin your search. Compare options or reserve your rental car here.
Itinerary options for an Auckland to Rotorua drive
We've started with our recommended loop that passes through Matamata (Hobbiton) and Waitomo. If you are not adding either of these destinations, skip to the direct route here.
Note: All times are from Auckland and reflect drive time for that route and include all previous stops.
Best stops from Auckland to Rotorua via Matamata
Auckland → Hobbiton → Tirau → Blue Spring → Rotorua
(Drive time: 3 hours)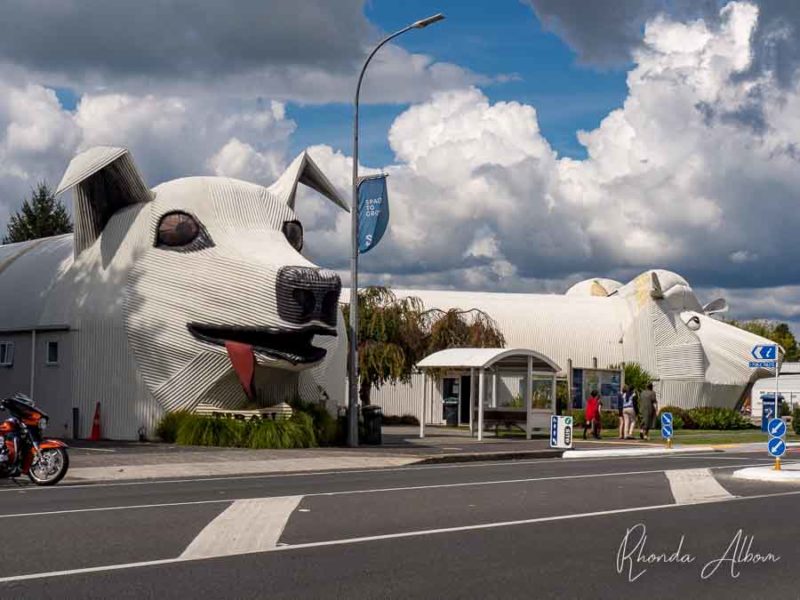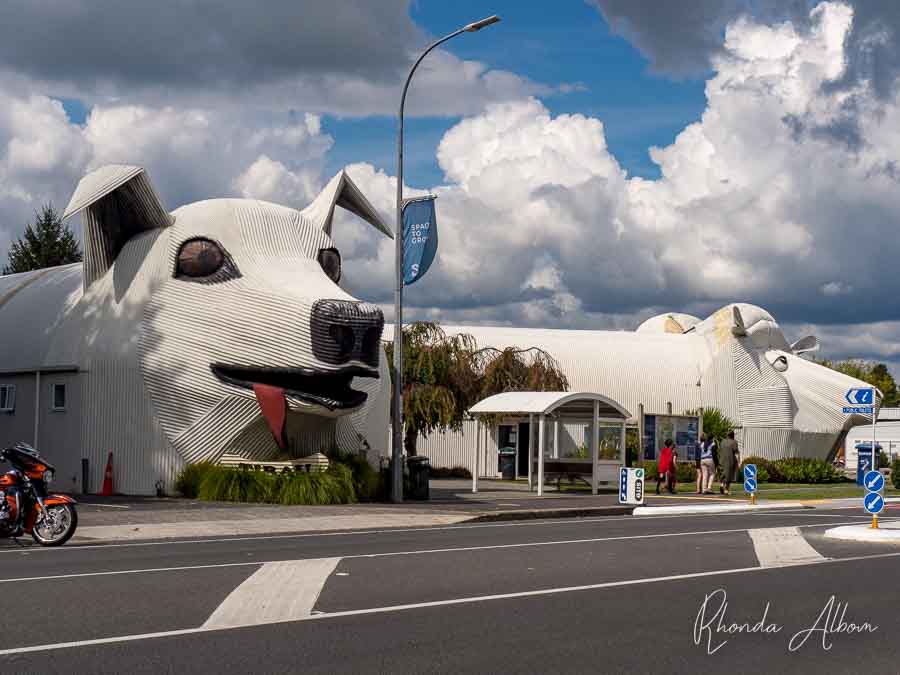 Hobbiton Movie Set in Matamata (1 hour, 55 minutes)
With its lush rolling hills, Matamata is home to the iconic Hobbiton Movie Set. It served as the backdrop for the Lord of the Rings films. Guided tours of the Shire are the only way to see it. The highlight for our girls, like for so many others, is the ability to take photos at the Hobbit holes. For LOTR fans, this is a must-see that often sells out. Reserve your Hobbiton tour in advance here.
Tirau (2 hours, 10 minutes)
Tirau is a small town with a quirky twist. We generally stop here for a coffee or lunch and then take a walk past some of the impressive corrugated iron creations that turn everyday buildings into art installations. The Visitor Centre is a giant corrugated sheepdog, next to a giant sheep, creating a unique atmosphere.
Blue Spring (2 hours, 20 minutes)
Putaruru is known for its incredible natural attraction – the Blue Spring. It's one of my favourite places on the North Island, not too far off from any of our three routes. Therefore, we stop here almost every time we take an Auckland to Rotorua drive. Each time, I am mesmerised by the spring's crystal-clear waters and lush green surroundings. Photos simply don't do it justice, but we hope our video does.
Rotorua
There is so much to see and do at your final destination. We have written about all our favourite things to do in Rotorua here.
b
Note: Access to Blue Spring / Te Waihou Walkway from the Leslie Road end is temporarily closed due to a landslip and rockfall. Access from the Whites Road end is still open. It entails a 9km walk to the Blue Spring and return. Check the official site here for updates.
Auckland to Rotorua drive via Waitomo Caves
Auckland → Hamilton Gardens → Waitomo Caves → Otorohanga → Arapuni → Blue Spring → Rotorua
(Drive time: 4 hours, 25 minutes)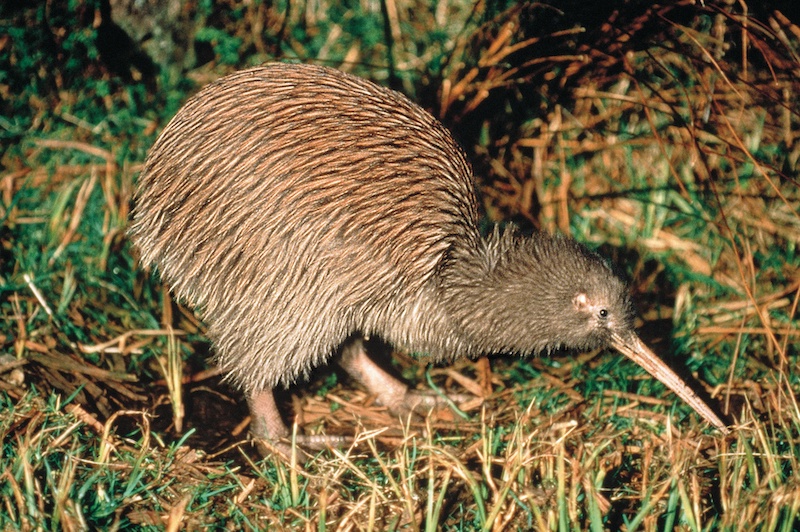 Kiwi bird photo credit: Tourism New Zealand
Waitomo Glowworm Cave photo credit: Corin Walker Bain / 100% New Zealand
Hamilton Gardens (1 hour, 25 minutes from Auckland)
Jeff and I enjoy leisurely strolls through the themed gardens at Hamilton Gardens. I think it's the variety we love so much, ranging from classics like Renaissance, Japanese, and English gardens to Surreal or Modernist gardens. Each offers its own unique vibe. Hamilton Gardens were free to enter as of our last visit in 2023.
Waitomo Glowworm Caves (2 hours, 25 minutes from Auckland)
Silently gliding through underground grottos illuminated by thousands of tiny glowworms is like being outdoors on a starry night. Waitomo Caves is one of the many unique things to do in New Zealand and is considered unmissable by many visitors to our country. Booking in advance is recommended, so you don't miss out. Reserve your Waitomo Caves guided tour here.

In addition to the caves tour, Waitomo also offers opportunities for adventurous caving and tubing experiences. Reserve your Blackwater rafting or glowworm cave adventure here.
Otorohanga (2 hours, 37 minutes)
The must-see here is the Kiwi House, a wildlife sanctuary with an active breeding programme and strong efforts to conserve the native kiwi bird. Here, we observe these iconic flightless birds up close in a natural habitat. There are other native species, making it a hub for learning about and protecting New Zealand's unique wildlife.
Arapuni (3 hours, 23 minutes)
We stopped here purely to walk across the Arapuni Swing Bridge. Our reward was a stunning panorama of the surrounding landscape. The bridge spans the Waikato River, overlooking the area's hydroelectric power station. As much as we enjoyed it, with limited time, this is the stop we would skip.
Blue Spring (3 hours, 40 minutes)
Blue Spring in Putaruru is a tranquil oasis that's perfect for a leisurely walk. Our favourite stop on the journey, we wrote about it in more detail in the Matamata section above.
Rotorua is the final destination.
Rotorua the direct route (with Hamilton Gardens add-in)
Auckland → Hamilton Gardens → Cambridge → Lake Karapiro → Tirau → Blue Spring → Rotorua
(Drive time: 2 hours, 30 minutes or 3 hours with Hamilton Gardens)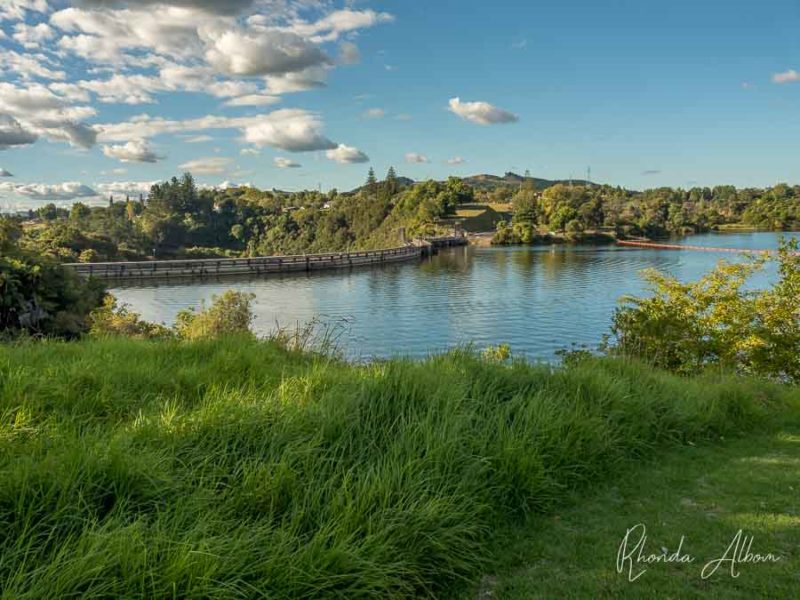 In most cases, when we opt for the direct route, it's primarily due to time constraints and the need to reach Rotorua quickly. Consequently, we usually complete the 2 1/2-hour drive without detours.
However, if we're doing it because we are skipping Matamata and Waitomo, then we will include the stops mentioned below. Since we've already provided detailed information about Hamilton Gardens, Tirau, and Blue Spring, we'll offer abbreviated descriptions here.
Hamilton Gardens (1 hour, 25 minutes) – see the Waitomo section for more on these themed gardens.
Cambridge (1 hour, 50 minutes)
Cambridge is a lovely spot for a weekend getaway. This picturesque town with tree-lined streets and colonial architecture has a rich sporting history and is renowned for its thoroughbred horse breeding. While we chose it for a tranquil ambience, it is lively on cycling or rowing weekends.
Lake Karapiro (2 hours, 10 minutes)
Glistening Lake Karapiro is surrounded by lush, rolling hills and provides an idyllic setting for picnics, kayaking, or simply unwinding with a beautiful view.
Tirau (2 hours, 20 minutes)
Tirau is a small town featuring impressive corrugated iron creations. See the Matamata section for details.
Blue Spring (2 hours, 30 minutes)
This is our favourite stop and if it's not raining, we rarely miss it on any of the routes. See the Matamata section for details.
Rotorua is the final destination.
FAQ for this road trip
It's my first time visiting New Zealand. Is there anything special I need to bring for my road trip to Rotorua?
If you are arriving from overseas, be sure to get a copy of our free packing list for New Zealand. It is more than sufficient.
Which is the most scenic route of the three you suggested?
While we get asked this question all the time, we don't have an answer, as we think they are all filled with stunning scenery. It depends on what you want to see along the way.
Do I need to book accommodation in advance?
If you plan to stay overnight in Rotorua, it's wise to book your accommodation in advance, particularly during peak tourist seasons. In Rotorua, we always stay at the lovely Novotel Lakeside hotel. Reserve your stay at the Novotel Rotorua Lakeside Hotel here.
If I don't want to drive, are there other options to get to Rotorua from Auckland?
There is an airport in Rotorua. If this is your preferred travel, check Expedia for the best prices. There is also the InterCity bus.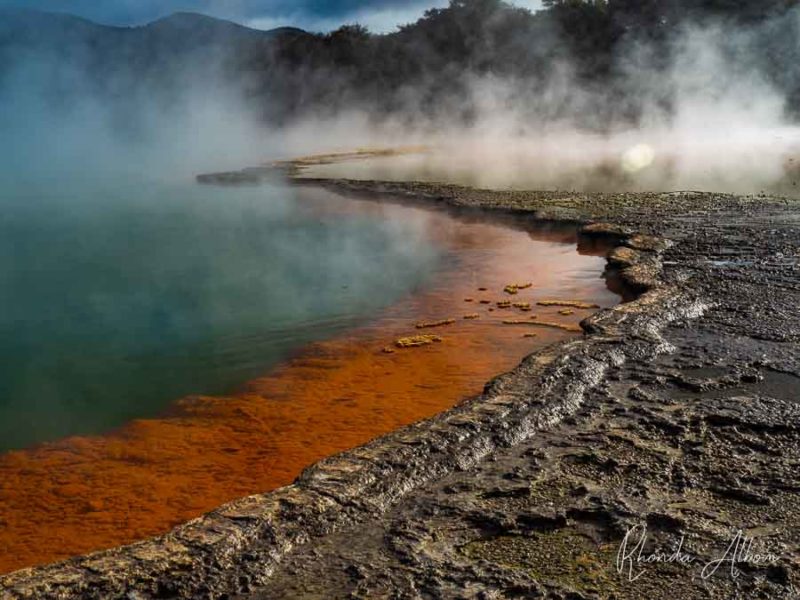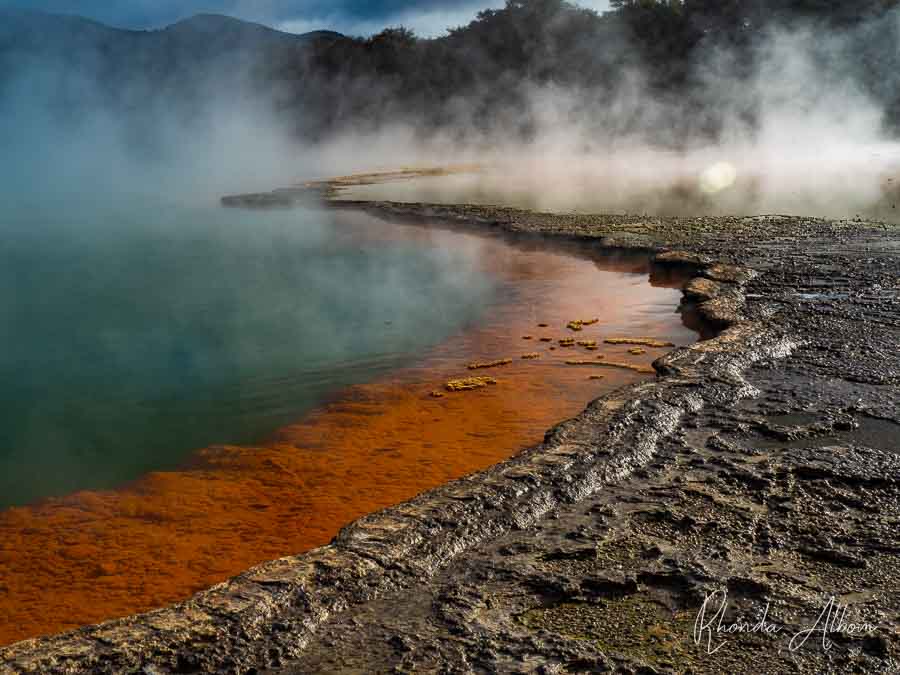 Can you do a day trip from Auckland to Rotorua?
If you only have one day, it is possible. However, to maximise your time, we strongly encourage you to take a tour. Here are the Auckland tours to Rotorua that look best to us:
Rotorua Day Trip from Auckland with Options
This small group 13-hour adventure will get you to the highlights with a professional guide. It's a long day, but you will see Maori arts and crafts, and geothermal activity (including bubbling mud and a geyser). Plus, you have options like a soak in the spa, Wai-O-Tapu Thermal Wonderland, a Maori concert, or even the option to stay in Rotorua. Reserve your Rotorua Day Trip from Auckland here.
From Auckland: Hobbiton & Rotorua Tour with Lunch at Te Puia
This small group tour gets you to Hobbiton and Rotorua in 13 hours. If your time is limited and you are a LOTR fan, it's perfect, and based on its high ratings, people love it. Once in Rotorua, you will enjoy a hangi lunch, and then see a geyser, mud pools, other geothermal activity, the iconic kiwi bird, and visit the lakefront and government gardens. There is an option to stay in Rotorua. Reserve your Hobbiton & Rotorua tour here.
Save on your NZ trip with these resources
These are our go-to companies when we travel. We believe this list to be the best in each category. You can't go wrong using them on your trip too.
Flights: we use Expedia for the best and cheapest flight options.
Accommodations: we use Booking.com (hotels), Bookabach (self-contained in NZ) or Hostelworld (budget).
Cars (gas or electric): we use RentalCars to search for deals and dealer ratings.
Motorcycles: we have heard good things about BikesBooking.
Campervans or Motorhomes: we use Campstar where Albom Adventures readers get a 3% discount.
Activity discounts: we check Bookme.com for discounts of up to 70% on activities.
Private guides: we love the private guides at Tours by Locals.
Travel Insurance: while not required, we always opt for travel insurance and start at InsureMyTrip to compare coverage plans.
Check out our travel resources page for more companies that we use when you travel.
Save for later
If you enjoyed this article highlighting the stops on an Auckland to Rotorua drive, please share it on social media and save it for later on Pinterest.
Where will you stop on your Auckland to Rotorua drive?