Discover the freedom of a New Zealand motorhome holiday. Enjoy the spectacular landscapes, thrilling adventures, and fascinating wildlife of NZ. We let John Carlton, who has explored over 20 countries in his motorhome, show you how.
A haven of rugged beauty and untouched wilderness, New Zealand invites the adventurous traveller to embark on a memorable journey. It's a destination where breathtaking landscapes, diverse wildlife, and intriguing Maori culture come together, making it an ideal choice for a motorhome holiday.
Embarking on an adventure on wheels isn't just about sightseeing; it's about experiencing the majestic beauty of the Land of the Long White Cloud firsthand. The liberty of a motorhome holiday allows you to dictate your pace, pause when you please, and awaken to stunning vistas each morning.
Picture yourself enjoying a coffee as you watch the sunrise over a pristine beach or the lofty peaks of the Southern Alps. Such is the magic that a motorhome holiday in New Zealand offers.
Figuring out your vehicle for the road trip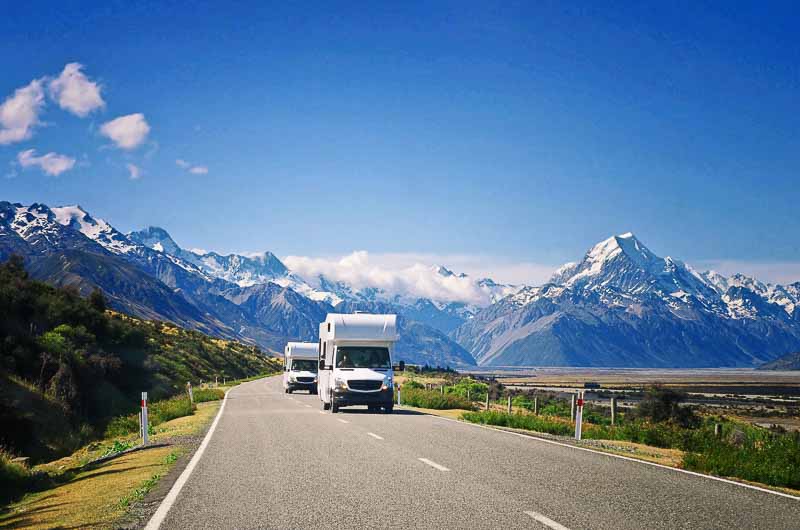 Before you commence your journey, it's crucial to choose a vehicle that caters to your specific needs and preferences. Motorhomes vary significantly in terms of size and features. Larger models may be suitable for families or groups, offering great sleeping and living space. On the other hand, smaller, easily maneuverable campervans might appeal more to couples or solo travellers.
Kickstarting your road trip with a campervan hire in Auckland can be an astute choice. As a city teeming with options to match every requirement, Auckland offers everything from fully equipped motorhomes with a kitchen and bathroom to basic sleeper vans.
Planning your motorhome holiday route
New Zealand boasts countless natural wonders worth exploring, making route planning an essential part of your trip. The North Island hosts beautiful beaches, geothermal wonders, and bustling cities, while the South Island offers stunning mountains, clear lakes, and magnificent fjords.
Whether you aim to bask in the sun on the Coromandel Peninsula, marvel at the geysers of Rotorua, or navigate the awe-inspiring fjords of Milford Sound, a well-charted route will enhance your New Zealand experience.
Culinary delights on the road
Motorhome holidays in New Zealand go beyond destinations and journeys. They also provide opportunities to savour local produce by cooking in your motorhome. From fresh seafood in Kaikoura to Marlborough's award-winning wines, a delightful culinary journey awaits.
Farmers' markets and roadside stalls also provide excellent opportunities to meet locals. Therefore, ensure your motorhome has a well-equipped kitchen, and don't forget to bring along a cookbook!
Staying safe on your motorhome holiday
While the thrill of the open road is enticing, safety is paramount. With New Zealand roads often being narrow, winding, and hilly and weather conditions changing rapidly, understanding the road rules and adapting to conditions is crucial.
Bear in mind that in New Zealand, driving is on the left-hand side of the road. Be confident in your motorhome's handling before embarking on your adventure.
Adventures in the great outdoors
The country's stunning landscapes offer a myriad of outdoor activities. From the adrenaline rush of bungee jumping in Queenstown to peaceful hikes through Abel Tasman National Park's lush native bush, there's something for every taste. Your motorhome is a passport to these adventures, allowing you to traverse the nation at your own speed.
Don't overlook the chance to engage in water-based activities. With its numerous lakes, rivers, and coastal areas, New Zealand offers ample opportunities for kayaking, fishing, and even swimming with dolphins. Ensure to pack your outdoor gear!
Essential apps and resources
In today's digital era, various apps and online resources can enhance the enjoyment and convenience of your motorhome holiday. The CamperMate app is a must-have, providing details about campgrounds, dump stations, and points of interest. Additionally, WeatherWatch can help you anticipate weather conditions, while Gaspy can guide you to the cheapest fuel nearby.
Despite the usefulness of apps, take into account the value of local advice. Visitor Information Centers, known locally as i-SITEs, exist in all major towns and cities. They offer free maps, brochures, and expert advice about the local area.
Experiencing local culture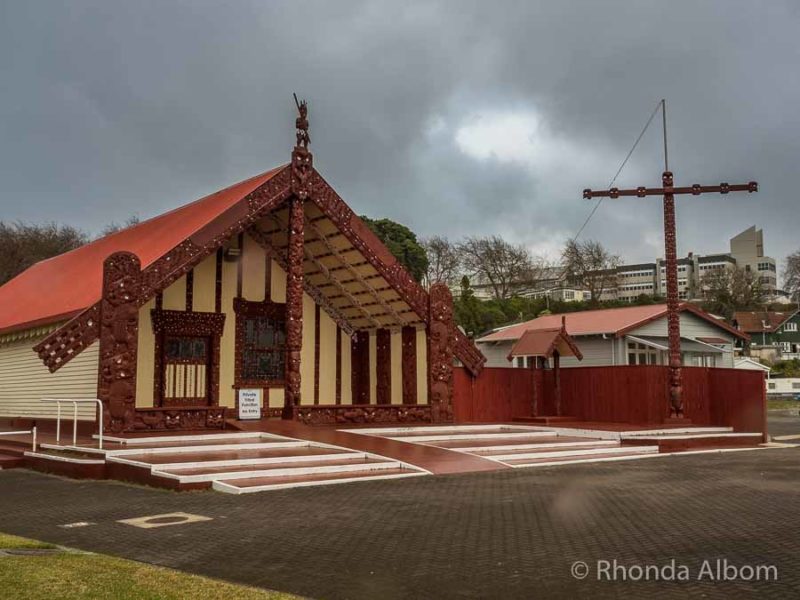 The landscapes of New Zealand are captivating, but the rich Maori culture and warm Kiwi hospitality make your journey truly unforgettable. Participate in a traditional Maori hangi feast, learn the haka, an ancient Māori war dance, or visit a marae, the communal and sacred meeting grounds of the Maori people, for an enlightening peek into their traditions.
Explore the vibrant cities and charming towns, which are brimming with local culture, from art festivals to markets and historical sites. Whether Wellington's lively arts scene or Rotorua's unique geothermal attractions and Maori cultural experiences, immersing in local culture enriches your travel experience manifold.
Camping and overnight stays
A significant joy of a New Zealand motorhome holiday lies in the freedom to halt and rest wherever you desire. New Zealand has numerous motorhome-friendly sites, from Department of Conservation (DOC) campsites in picturesque locations to private holiday parks with top-notch facilities.
Remember, respecting local regulations and the environment during your stay is crucial. As New Zealand discourages wild camping outside designated areas, familiarize yourself with freedom camping rules.
Final thoughts on a New Zealand motorhome holiday
A motorhome holiday in New Zealand delivers unparalleled freedom, adventure, and discovery. By following the tips above, you can maximize this unique journey's potential. So, dive into the magic of New Zealand, and create memories that will last a lifetime.
Save on your trip with these resources
These are our go-to companies when we travel. We believe this list to be the best in each category. You can't go wrong using them on your trip too.
Flights: we use Expedia for the best and cheapest flight options.
Accommodations: we use Booking.com (hotels) or VRBO (self-contained).
Cars (gas or electric): we use RentalCars to search for deals and dealer ratings.
Campervans or Motorhomes: we use Campstar where Albom Adventures readers get a 3% discount
Private guides: we love the private guides at Tours by Locals
Travel Insurance: we start at InsureMyTrip as they are the best option to compare plans and find the right coverage for you.
Check out our travel resources page for more companies that we use when you travel.
Save for later
If you enjoyed this article on making the most of your New Zealand motorhome holiday, please share it on social media and save it for later on Pinterest.
Are you ready to make the most of your New Zealand motorhome holiday?
More articles to help you plan your New Zealand motorhome holiday …
Photo Credits:
All photos on this page are either shot by our team and watermarked as such or stock images from Depositphotos.
About the author
John Carlton is an avid globe-trotter, freelance travel writer, and adventure enthusiast who has explored over 20 countries in his motorhome. Outside of his travel writing, John's passions include photography, hiking, and cooking dishes inspired by his global culinary adventures.