New Zealand is a paradise, a country full of surprises, ranging from endless ocean views to skies so dark you feel as though you can walk across the Milky Way. While we usually focus on where to go, today, we will explore how to go, as there are plenty of options for getting around New Zealand.
Slow and steady, our preferred travel makes the journey as important as the destination. We like to drive. New Zealand roads will take you through subtropical rain forests, around extinct volcanos, along cliff tops, over mountains, and through modern metropolises.
The country's travel options offer anything from luxury transport to basics. We will be the first to admit, we prefer to travel in comfort.
Despite this, we have tried to include all the options for getting around New Zealand.
We earn from qualifying purchases through partnerships or affiliate programs.
Note: Based on world conditions, we advise checking official channels including cancellation policies prior to booking. Also, with often reduced capacity, booking ahead becomes more important.
How to get around New Zealand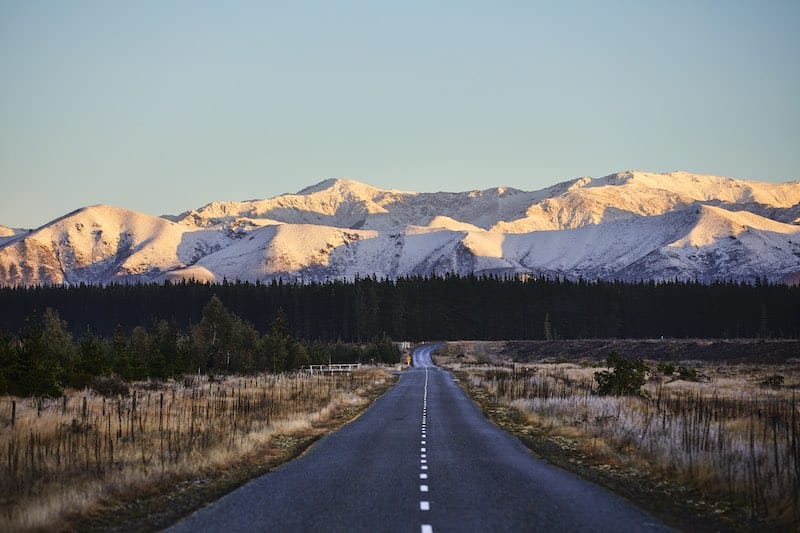 Filled with epic road trips and stunning scenery, New Zealand's landscapes are beautiful and easy to traverse. When you're ready to hit the road, you can drive, hire a driver, or take a bus. But these are only some of the options. Check out this list of ideas for getting around New Zealand, some of which will take you everywhere, while others will just hit a few highlights.
Car
Motorhome/Campervan
Private guide
Bus/Coach
Train
Airplane
Ferry
Cruising
First, be inspired . . .
Getting around New Zealand via car
Self-driving is our favourite way to get around.
We love the flexibility inherent in having our own vehicle. Personally, we prefer an upscale lifestyle, including luxury hotel stays and unique dining rather than cooking ourselves. As we live in New Zealand, we can take our own vehicle when we road trip.
However, if we are headed to the other island, we often fly, hire a car, and drive around New Zealand usually starting and ending in different cities. Therefore, the larger, international rental car companies serve us well, as they often have multiple locations. This allows for drop-off in a different city from pick-up.
To find the best options, we use Rental Cars.com, a rental car aggregator. They provide a list of major players and local shops that have vehicles during our time period, providing us cost, dealer ratings, and even available car information. They are a great place to start, even if you don't book through them.
We have been using them in New Zealand and around the world since we discovered them years ago. To date, we have always found great pricing as well as excellent customer care.
Note: Drivers must be at least 21 to rent a car in New Zealand. While some companies require drivers to be 25, others add a surcharge to those under 25.
Bring your own accommodation: Getting around New Zealand via campervan
New Zealand is extremely well-suited for a campervan experience. Good roads, plenty of campsites around the country, plus the ability to freedom camp in many destinations allows for total flexibility.
Some of the advantages include only having to unpack once, having everything you need with you, and if you are freedom camping, the ability to change your schedule as the mood hits.
While the campervan rental will be higher than a car rental, you need to remember that it includes your vehicle, your accommodation, and a place to prepare your food. If you are looking for a small camper, check out Spaceship rentals.
Key things to remember when travelling via motorhome:
Most campervans in New Zealand are designed to hold between two and six people. The maximum number of people travelling in your campervan is determined by the number of seatbelts.
Read the rules on freedom camping. Violations can result in an instant fine of $200.
Flying within NZ
New Zealand has three international airports, plus regional airports in most major cities and resort areas. Air New Zealand and Jetstar are the primary domestic carriers in the country.
Prices vary quite a bit based on availability, so being flexible on day and times will often get you the best prices, although flying is generally a more expensive way of travelling around New Zealand.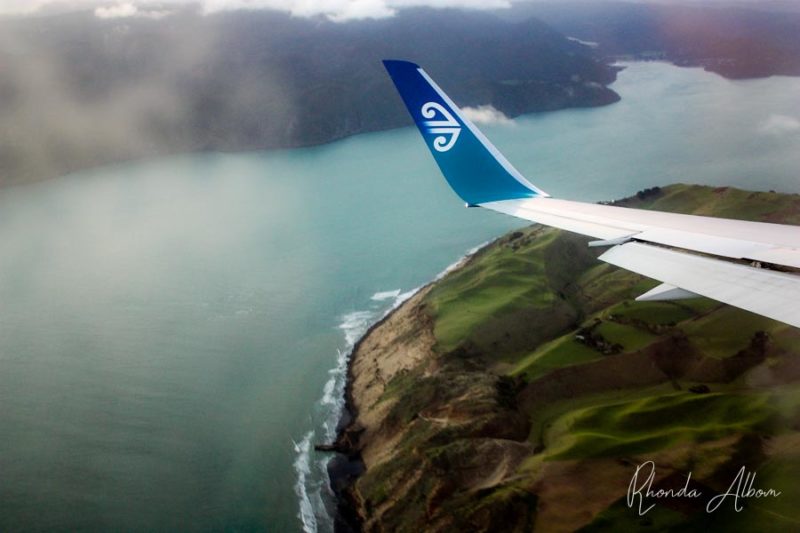 Getting around New Zealand via bus
We have personally never taken a long-distance bus (coach) in New Zealand, but our adult children have reported it to be a great way to travel. They described the buses to be clean, reliable, and easy. It's an option that fits into most budgets and allows passengers to relax as they enjoy the New Zealand scenery.
Importantly, bus travel is one of the least expensive ways to get around the country. The primary bus companies are:
Train travel in NZ
To be honest, train travel in New Zealand isn't a super popular option despite the country being home to one of the world's most scenic train trips. Four services to consider:
Northern Explorer: A fun way to travel from Auckland to Wellington, the train will get you there in a day.
Coastal Pacific: Timed with the Inter-island ferry, this train runs in the morning from Christchurch to Picton, and in the reverse direction in the afternoon.
TranzAlpine: This stunning journey from Christchurch to Greymouth is often rated amongst the world's most be beautiful train trips. While many people make the return trip in a day, we did it as part of a loop around the South Island, hiring a car in Greymouth to continue our journey. Check availability and price.
Taieri Gorge Railway or Seasider: There are two stunning train trips embarking from the Dunedin railway station. We opted to do the half-day return trip through the Taieri Gorge, the other is the Seasider heading north along the coast.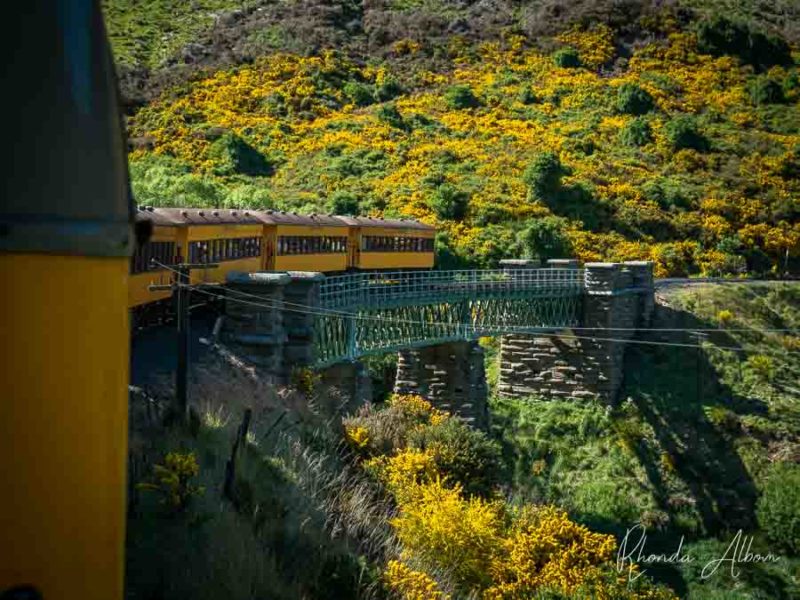 Taking a ferry between islands
There are two ferries that travel between the North and South Island and one ferry that travels from the South Island to Stewart Island. From Wellington to Picton, both ferries can take passengers and vehicles, however, if you have a rental car be sure to check if it is okay to take it across.
Interislander ferry: Offers 11 daily sailings between Wellington and Picton. The trip takes about 3.5 hours, with optional onboard entertainment, although I prefer to spend my time on one of the observation decks. Check here for times and prices.
Bluebridge ferry: Also crosses the Cook Strait, travelling the same route from Wellington to Picton. Click here for details.
Stewart Island ferry: Passengers can cross the Foveaux Strait between Bluff (South Island) and Stewart Island. Check here for times and prices.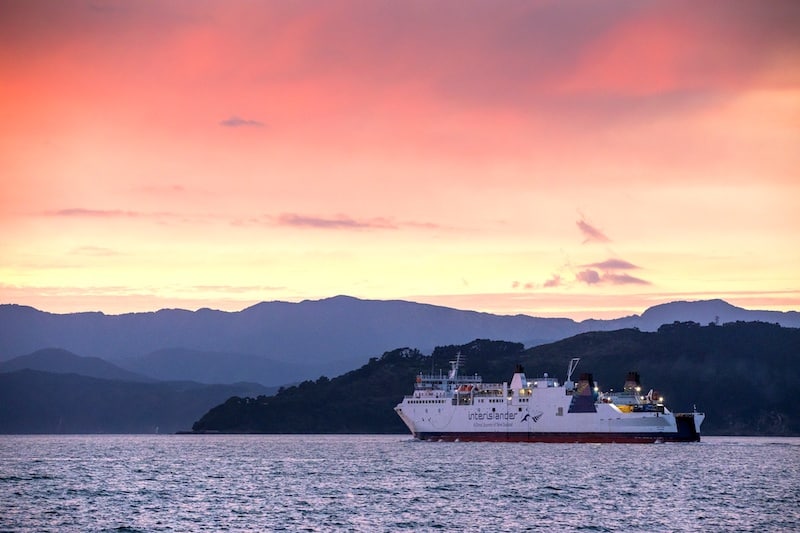 Cruising around New Zealand
Not currently an option, but when it returns, cruises around New Zealand are a lovely way to enjoy the country. Most visit some combination of the key cities of Auckland, Tauranga, Wellington, Christchurch, and Dunedin. Smaller ships also go to the Bay of Islands, Napier, one of the fiords, and a few other spots around the country.
Other ways of getting around New Zealand
Sailing around New Zealand: If you have a yacht, sailing around New Zealand is a great way to see the coastal communities, but be advised, some of the waterways are notoriously rough.
Cycle around New Zealand: This a great way to see the country, or at least portions of it.
Hiking: While the Te Araroa Trail runs the distance of the country, there are also nine great walks that range from one to several days.
Hitchhiking: While popular amongst some groups, even in New Zealand, hitchhiking carries more risk than many other methods.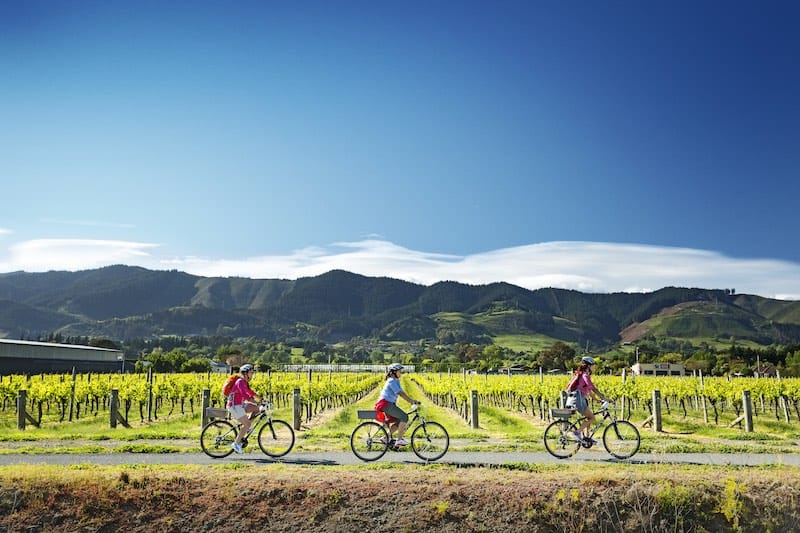 Best deals and discounts for New Zealand travel
We earn from qualifying purchases through partnerships or affiliate programmes.
Find more money-saving resources and T&Cs on some of the above, check our Travel Resources page.
Looking for help planning a New Zealand adventure? We invite you to join Explore New Zealand Facebook Group to ask questions or share photos, stories, or anything about New Zealand.
Save for later
If you enjoyed this article, please share it on social media and save it for later on Pinterest.
How will you be getting around New Zealand?