I have often heard that an overnight Milford Sound cruise is the highlight of many New Zealand South Island itineraries. As we opted for a day trip years ago, we went to a photo expert to learn more about an overnight adventure.

Daniela Constantinescu shares both her first-hand experience, as well as some of the dramatic photos. More are in her stunning book, Most Photogenic and Inspiring New Zealand Landscapes on the South Island (see details below).

Below we share Daniela's story as she takes us first along the road to Milford Sound, then through her Milford Sound overnight cruise.
An overnight Milford Sound cruise
My New Zealand photography adventure took me through many diverse and breathtaking locations all across the South Island, from very well-known places to hidden, remote gems but always beautiful landscapes.
However, the one place that is forever imprinted in my memory is the world-famous Fiordland National Park. The pearl of them all is Milford Sound, also described as the Eighth Natural Wonder of the World.
Milford Sound is New Zealand's most spectacular natural attraction!
The gateway to Milford Sound is Te Anau. It's a nice, scenic stopover with a cute town centre, an alpine lake with the same name, and a great place to grab a hotel overnight.
Fiordland is the biggest National Park in New Zealand. It is also worth spending a few days here if you can, potentially using it as a base for Doubtful and Milford Sound. For the more adventurous, there are wonderful hiking tracks. These include Lake Te Anau to Milford, the Kepler Track, and the world-renowned Routeburn track traversing wild and scenic mountain country in both Fiordland and Mount Aspiring National Park.
Trending on Albom Adventures
Enjoy the road to Milford Sound
Milford Highway in Fiordland National Park is the only road from Te Anau to Milford Sound. We travelled this road twice in our hired car, both in the summertime, which in New Zealand means from December to March.
Be aware that this is an alpine road. While the landscape may be gorgeous, in winter it can be dangerous, with snow and ice on the road and the risk of avalanches.
Along the way there are so many pretty stops you can make. You can easily make a day out of Milford Road alone.
New Zealand has everything a landscape photographer could dream of, and the best part is that most of these wonderful locations are all fairly accessible. Sometimes they're only a few meters away from the road and Milford Highway is no different.
Depending on the weather and your fitness level, you can also choose the most difficult tracks and the most remote locations. Your efforts will always be rewarded.
Stops along the road to Milford Sound
The first stop on the Milford Highway is Eglinton Valley, a vast space carved by the glaciers surrounded by misty mountains.
Mirror Lakes with the mountain range backdrop, are easily accessible with a short walk from the road. In spite of the name, we were not lucky enough to get the dreamlike reflections in the water as we expected. Maybe we didn't get the time of the day right.
But we got our outstanding photo opportunity with clear reflections in the water on the next beautiful stopover along the way, at the stunning Lake Gunn.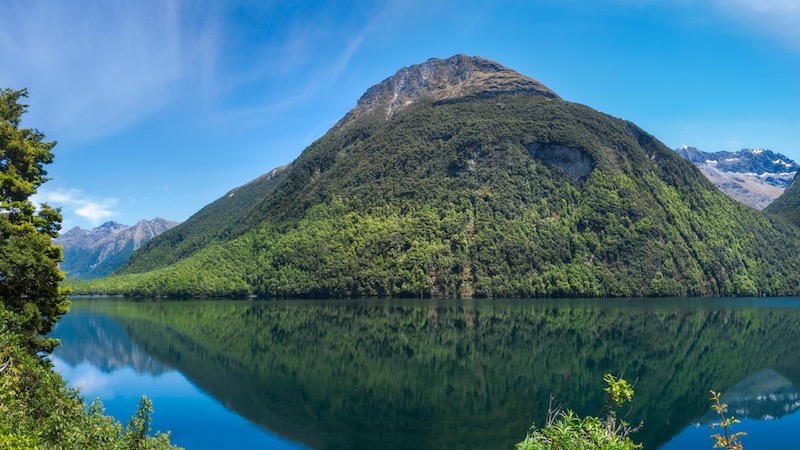 Gertrude Valley Lookout is a spectacular stopover on the way to Milford Sound. Snow-capped mountains are usual, even in the summertime.
Birdlife on the road to Milford Sound
Close to the Homer Tunnel you can admire the spectacular glacier at Mount Talbot. Enjoy views both before the tunnel and even more magnificent alpine views after, when the road winds down in serpentine. Depending on the weather, you may not be allowed to stop, as both sides are in avalanche-prone areas.
As we visited in summer, we could stop and take in the views. Here we encounter and admired the antics of the Kea, the inquisitive and opportunistic New Zealand native parrot.
These are some of the most intelligent birds in the world and very popular with tourists. Somehow, they were less interested in us than our car. In particular, they focused on the rubber seal at the car doors. I don't know if they were hungry or just having fun. Be aware you should be respectful of the wildlife and resist the urge to feed them.
There are more attractions, camping grounds, and hiking trails along Milford Highway, but I want to concentrate in this article on our overnight cruise on Milford Sound. I share more of my photographic journey to New Zealand in my newly published Photobook called 'Most Photogenic and Inspiring New Zealand Landscapes in the South Island".

Our overnight Milford Sound cruise
Milford Sound has clean waters and incredible scenery. Hop on a cruise and get close to the most spectacular nature you will ever encounter.
There are not many places in the world that can compete with the view over the Freshwater Basin and Mitre Peak. On a beautiful day, there are cruise boats and white clouds reflected in the crystal clear water of the fjord.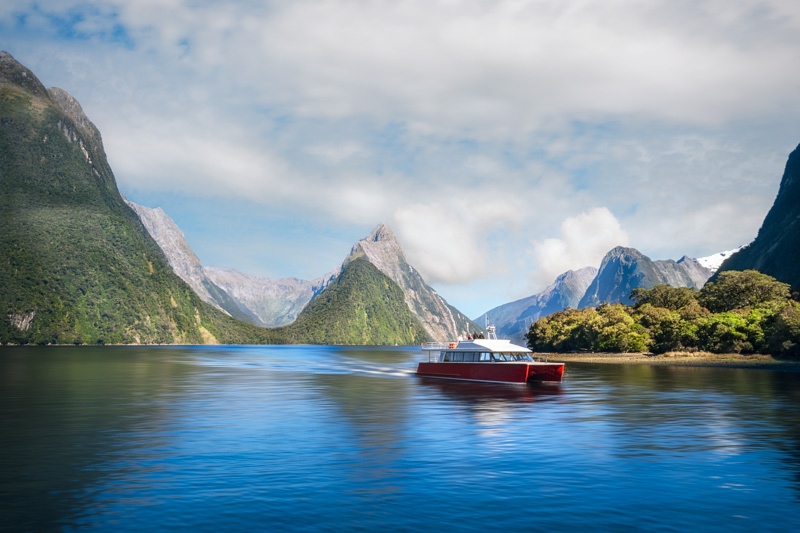 Interesting mountain formations, sometimes looking like they are out of a fantasy land, create wonderful scenery for the day and overnight cruises.
An overnight Milford Sound cruise is a fantastic experience, and if you can afford it, the most desirable way to see the amazing scenery the fjord has to offer.
Milford Sound Resort Town has limited accommodation and it is better to book your cruise in advance.
The cruise's starting point is from Southern Discoveries Wharf and, if you are lucky, you can book your cruise on the spot. Summer is the busy season and we booked our cruise with RealJourney two months beforehand.
It is not unusual for the weather to change quite rapidly in this location. In a few days, we had everything from blue skies to colourful sunsets and stormy clouds.
When we boarded our cruise, we had dramatic weather conditions, with clouds engulfing the mountain peaks surrounding the Freshwater basin including the famous Mitre Peak.
Photo tips for your Milford Sound overnight cruise
Be aware that Milford Sound receives more rainfall than any other place in New Zealand. Be prepared to protect yourself and your gear and you will be able to capture incredible landscape photography on your visit.
Day cruise or overnight, rain or shine, you are bound to have a great time. And you will come home with your 'once in a lifetime wonderful snapshots'!
But this will not be without challenges! Milford Sound is incredibly grand and the fiord's sheer cliffs will be difficult to capture in a still frame.
Another challenge will be the fact that the boat is still moving even when it is moored. You will have a difficult time trying any long exposure or time-lapse and you have to be versed to capture the dynamic range as the light will be quite challenging.
All being said, even casual tourists with mobile phones will be able to come home with something amazing. Maybe the best time to capture your best shot is when the weather clears up after the rainfall.
Due to the verticality of the fjords, hundreds of new waterfalls begin streaming from the cliff edges after the rain, which I found fascinating.
There are permanent waterfalls like Bowen Falls and Stirling Falls and the boat will get you close to one or both of them in your voyage.
Sunrise and sunset: Another advantage of an overnight Milford Sound cruise
The weather cleared up soon after we got on the boat and a beautiful sunset followed, which was only surpassed by the sunrise the next day.
The Milford Sound Cruise stopped overnight at the beautiful and out-of-the-way Harrison Cove with a spectacular mountain range surrounded by clouds.
The pristine waters of the fjord sparkle in the sunlight, creating an ethereal feeling.
You are lost in the wilderness of the natural world and away from any light pollution.
I have to say, our little cabin was very comfortable and the food they served for dinner and breakfast was really good. But I barely noticed them in all the excitement.
I think I was on the deck more than anyone else on the boat, including the crew. I couldn't have enough of the beauty of the unspoiled scenery in front of my eyes.
In the morning, we had beautiful light on our cruise ride up to the fjord opening into the Tasman Sea.
People on the boat could observe the fjord's wildlife in its natural habitat. Bottlenose dolphins were swimming playfully alongside the cruise boat and fur seals were sitting on the rocks on the shore.
Other activities available were rainforest nature walks and kayaking for the people brave enough to stand the freezing waters.
There are many companies offering half-day cruises and tours if you don't want to spend the night on the boat.
Thank you for following me on this journey through the unspoiled alpine scenery of Milford Sound!
Get Daniela's new book and enjoy more of her photos
Save on your NZ trip with these resources
These are our go-to companies when we travel. We believe this list to be the best in each category. You can't go wrong using them on your trip too.
Flights: we use Expedia for the best and cheapest flight options.
Accommodations: we use Booking.com (hotels), Bookabach (self-contained in NZ) or Hostelworld (budget).
Cars (gas or electric): we use RentalCars to search for deals and dealer ratings.
Motorcycles: we have heard good things about BikesBooking.
Campervans or Motorhomes: we use Campstar where Albom Adventures readers get a 3% discount.
Activity discounts: we check Bookme.com for discounts of up to 70% on activities.
Private guides: we love the private guides at Tours by Locals.
Travel Insurance: while not required, we always opt for travel insurance and start at InsureMyTrip to compare coverage plans.
Check out our travel resources page for more companies that we use when you travel.
Save for later
If you enjoyed this article, please share it on social media and save it for later on Pinterest.
Will you take an overnight Milford Sound cruise?
You might also enjoy
About the author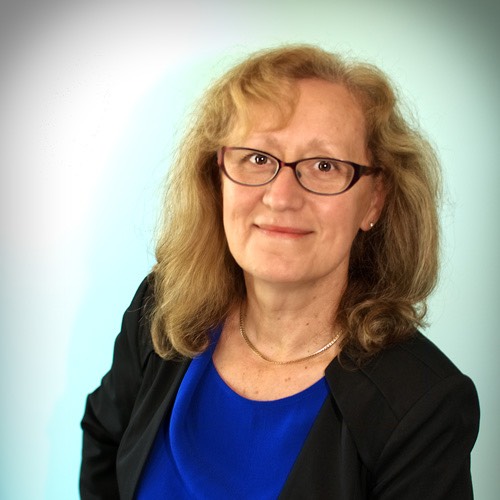 Daniela is an architecture, landscape, and travel photographer from Sydney, Australia. She has a deep reverence for nature and an appetite for exploring new places.
In her blog, she likes to share her experience and her thoughts about the creative process in photography hoping to inspire and encourage others to improve their craft and grow as artists.
Don't miss her website: Daniela Constantinescu – Architecture and Landscape Photographer
Photo credits
Photography and text by Daniela Constantinescu.
© 2021 Daniela Constantinescu