Are you thinking about renting a Tesla in New Zealand but don't know enough about it?
Good news! We recently met Shashank, a first-time visitor to New Zealand. An experienced driver and sustainable traveller, this was his first adventure with an electric vehicle.
After well documenting his travels, he shares his full experience below. He takes us on a journey from renting to driving a Tesla Model 3 on the South Island.
Loaded with practical information about electric vehicles and tips for charging, he covers everything you need to know about on renting a Tesla in NZ.
Read Shashank's bio at the bottom of the page.
Basics on renting a Tesla in New Zealand
Chargers can have different rates to charge your electric car. The usual ones in NZ are 6 kW, 10 kW, 22 kW, 50 kW, and 150 kW. Here's a current list from NZTA.
There are five types of chargers via which an electric car can be charged:
Superchargers
These are usually present in cities. They charge the car at 150 kW and can completely charge a battery (0-100%) in no more than 30-45 minutes.
Tesla Chargers
These chargers are only meant for Tesla cars. Generally, their charging rate can vary from 6 to 50 kW.
CCS charging stations
These are DC (direct current) chargers. Generally, their charging rate can vary from 24 to 300 kW.
CHAdeMO charging stations
These are AC (alternating current) chargers and charge the vehicle less quickly than CCS chargers. Generally, their charge rate ranges from 24 to 50 kW.
Home chargers
There is a converter that allows you to plug your car battery into any home socket. However, the charging rate is extremely slow.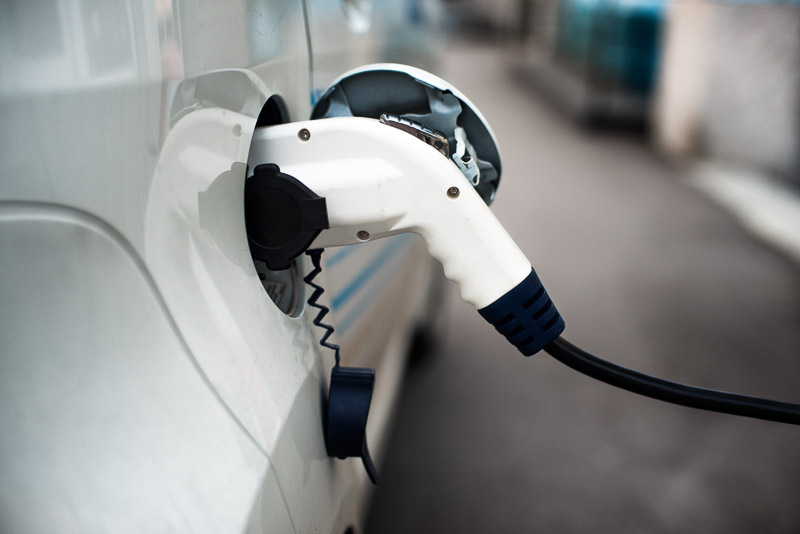 A few observations on charging based on our rental experience
Based on my observations around charging speeds with the electric car that we rented:
Charging speeds and times
(Based on our experience renting a Tesla in New Zealand)
With a 6 kW charger, it took 12 hours for the car to charge 100%.
We never charged to 100% with a 10 kW charger, but if we had, it would have taken approximately 7 hours.
With a 22 kW charger, it took us 2.5 hours for the car to charge 100%.
With a 50 kW charger, it took 1.5-2 hours for the car to charge 100%.
With a supercharger, it might take a maximum of 30-45 min. We charged 20% in 5-10 mins.
Other observations about planning for an electric car:
Our rental car, a Tesla, had the ability to charge via CCS and CHAdeMO. The rental company also provided us with a converter to charge the car via any home socket.
Plug Share and Chargenet are two useful apps for knowing where charging stations are. It is worthwhile to download them and use them to plan your journey.
We found that Plug Share has a much more accurate display of chargers than Chargenet.
Chargenet is the largest EV charging network in New Zealand. You will have to sign up for an account. It accepts credit cards (not sure if there is an option to pay via cash).
Chargenet allows you to check whether a charging station is available or being used by someone. It was a helpful practice we usually did before reaching any station to avoid extra waiting periods.
Route taken
Queenstown > Fox Glacier > Christchurch > Lake Tekapo > Mount cook > Queenstown
Queenstown -> Fox Glacier
We picked up the vehicle from our rental company at Queenstown Airport. Charging the vehicle to 100%, we left for Fox Glacier.
We took a stop at Wanaka and charged the car at BP Connect in Wanaka (there is a free charger with 50 kW charging). We charged our car to 100% at this station, and the car told us that it will reach Fox Glacier with 10% charge.
There is a charge station in Heartland Hotel Haast, which costs 20 NZD for non-guests for any amount of charge you want. There is a nice cafe on the premises if you wish to stop here, so it seems like a good space to wait.
We stopped at the Fox Glacier Hot Pools charging station. This is a public station with a Foursquare and cafes within walking distance. There are also several motels and camper van parks nearby for you to stay overnight.
Near the Fox Glacier Hot Pools charging station is the Te Waonui Forest Retreat (hotel). There is a free charger at this hotel, but it charges at 6 kW, so leave the car overnight if you can.
Fox Glacier -> Christchurch
When we left Fox Glacier, we made sure that our car was at 100% charge.
We then travelled to Hokitika Gorge and did the Hokitika Gorge Walk. Our battery's charge was fine; however, to reach Christchurch stress-free, we made a detour to Greymouth (30km detour) to charge our car to full so that we wouldn't have to worry about charging again until Christchurch.
There are two chargers in Greymouth. Tarapuhi Street Carpark charges at 50 kW but costs you $0.80/kWh. The second charger is at The Warehouse near the Tarapuhi Street Carpark. It is a free charger but charges at 25 kW. Because of the time, we chose Tarapuhi.
We were stopped in Greymouth for around one hour to charge from 48% to 100%. We reached Christchurch while making stops at the Devil's Punchbowl walking track, Otira Viaduct (Arthur's Pass), and Castle Hill. When we reached Christchurch, we had 34% battery remaining.
Christchurch -> Lake Tekapo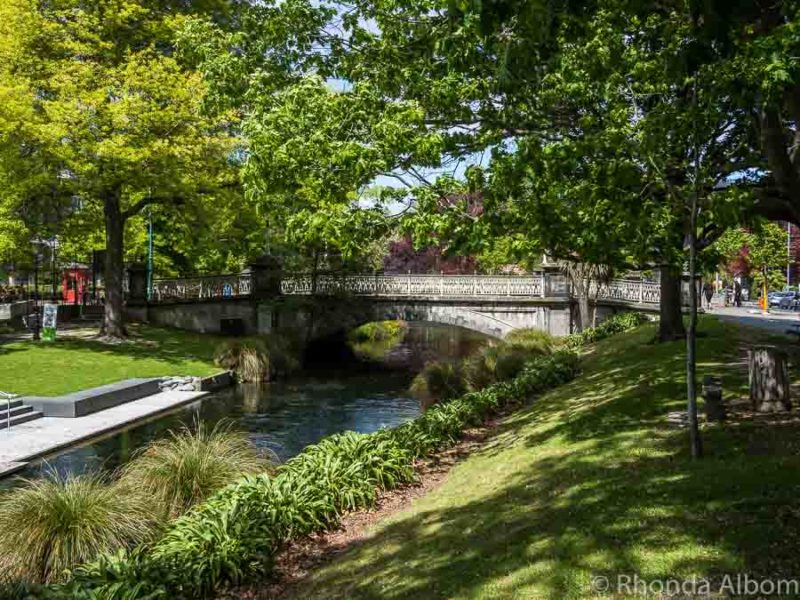 Christchurch city has multiple options for charging an electric vehicle. There is a supercharger that we used for a quick fill. There is also a free charger at The Warehouse in Rollestone, which gives you time to shop and eat for your journey. We charged to 100% in about 2 hours.
We made multiple stops on our way to Lake Tekapo and reached it with 28% battery. Our cottage was very near the lake and the charging stations.
There are two charging stations in Lake Tekapo. Tekapo Four Square charges at 25 kW and costs you $0.80/kWh, while the Tekapo Tavern Carpark is a little cheaper and charges at 50 kW.
We dropped the car at the station and walked around the lake. The Church of the Good Shepherd is very near and was a very fruitful charging spot.
Lake Tekapo -> Mount Cook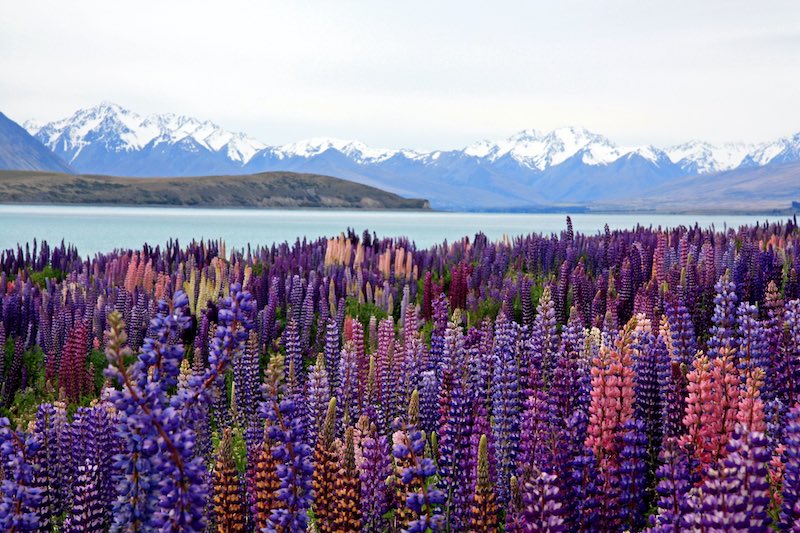 Mount Cook is very near Lake Tekapo. On the way to Mount Cook, we made stops at Lake Alexandrina and Lake Pukaki.
We stayed at the Hermitage Hotel, which allows charging at a flat rate of NZD 15. It has a home charger with 6 kW.
If you wish to charge at a faster rate in Mount Cook, there is a charger at Bowen Drive with the same charging capabilities as the Tekapo Tavern Carpark (50 kW).
Mount Cook -> Queenstown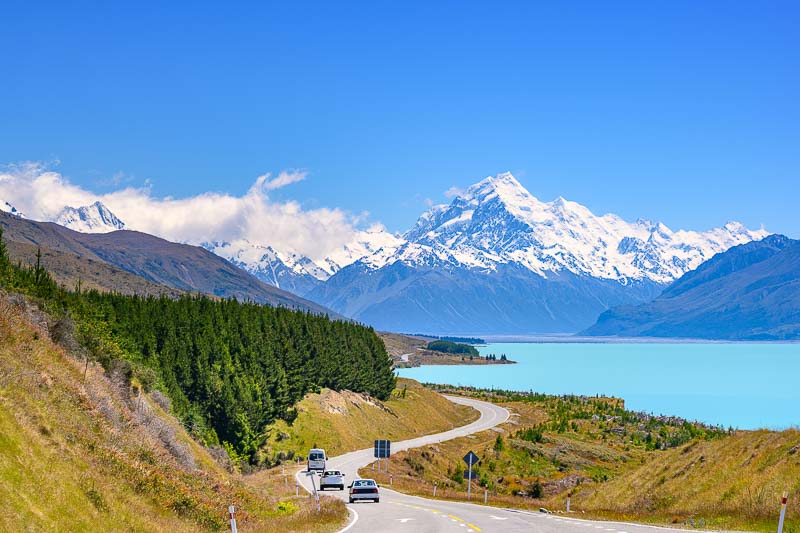 Mount Cook to Queenstown is another smooth and short drive.
We made a 30-minute stop at the Wanaka BP Connect to keep ourselves stress-free (they don't let you leave the vehicle. Otherwise, we would have visited a nice Lavender Farm 2.5kms away from this charge station. The farm was quite beautiful and a good shop for souvenirs).
Next, we stopped at Gibbston Valley near Queenstown before driving back to Queenstown Airport, where K-Mart has a free charger. We arrived with 24% charge and left with 60% charge in 1-1.5 hours.
We travelled internally in Queenstown before finally returning the car with 50% battery, although it is acceptable to give the car at anything above 20%
Cost breakdown
Renting a Tesla in New Zealand for six days – 1350 NZD, including peace of mind insurance.
Charging for six days – 93 NZD
Kilometres travelled – 1500 km
Final thoughts on renting a Tesla in New Zealand
I am sharing this post for anyone to try it out.
I hope that this post gives some context and confidence to those with zero experience with electric cars but who want to try using one.
New Zealand is accessible for electric cars, although you might need some planning beforehand.
For reference, I drove a hybrid car in Auckland for a day. It cost me 130 NZD to rent and 80 NZD for Petrol (91). I used it to drive from Auckland to Hobbiton Village, and I must have driven a total of 360 km.
Save on your NZ trip with these resources
These are our go-to companies when we travel. We believe this list to be the best in each category. You can't go wrong using them on your trip too.
Check out our travel resources page for more companies that we use when you travel.
Save for later
If you enjoyed this article, please share it on social media and save it for later on Pinterest.
What else do you want to know about renting a Tesla in New Zealand?
You might also like …
About the author
Shashank is an explorer and likes to find places that are different from his own world. His philosophy is that every place has an essence that is worth savouring in terms of its people, food, culture and places. Apart from travelling, he likes to dance a modern jive dance form called Ceroc. He loves performing improv to keep the mood light for everyone. He also writes a blog on life and lessons learnt.
Photo Credits:
All photos on this page are either supplied by the author, shot by our team and watermarked as such, or stock images from Depositphotos.
Disclaimer: prices based on the personal experience of the author from travel in 2022.