I could feel a chill run down my spine as I walked through the corridors of J-Ward, a former gaol (jail), later transformed to J- Ward lunatic asylum for the criminally insane. Nestled in the small town of Ararat in Victoria Australia, J-Ward closed in 1991, and many former employees and patients still live nearby. Our guide was John, a man who had grown up in Ararat and who has heard the stories first hand. As we walked, he pointed out details, paraphernalia, and unmarked graves, while he told stories that left me both mesmerised and horrified. It is these stories that make the tour so fascinating.
It opened in 1859 as a goldfield's prison, but when the gold ran out, the miners moved on, and the building was acquired by the Lunacy Department of the nearby Aradale Asylum. It became the hospital's ward (J-ward) for the worst and most dangerous men in the state of Victoria.
To be admitted and become one of the J-Ward inmates one had to be:
Convicted murderer
Accused of murder
Too violent to be in a normal prison
Sentenced in Victoria and became insane while in prison
J-Ward Photos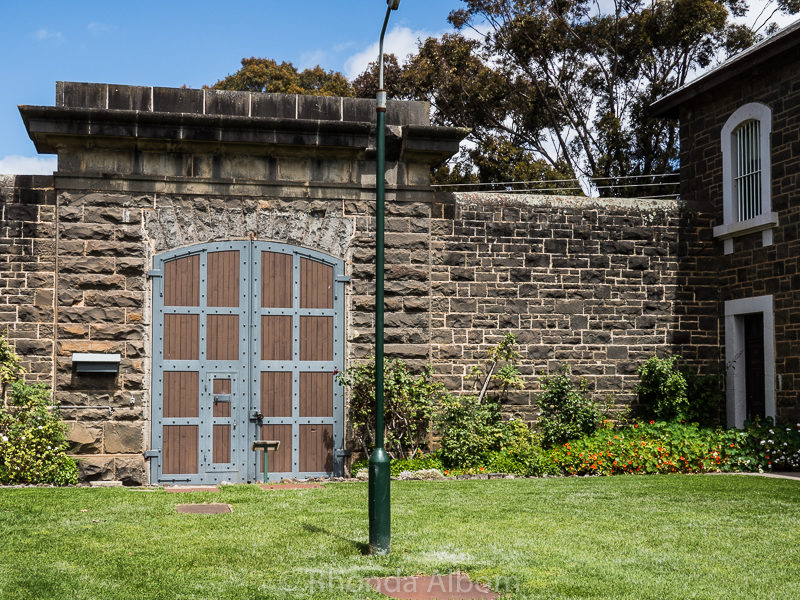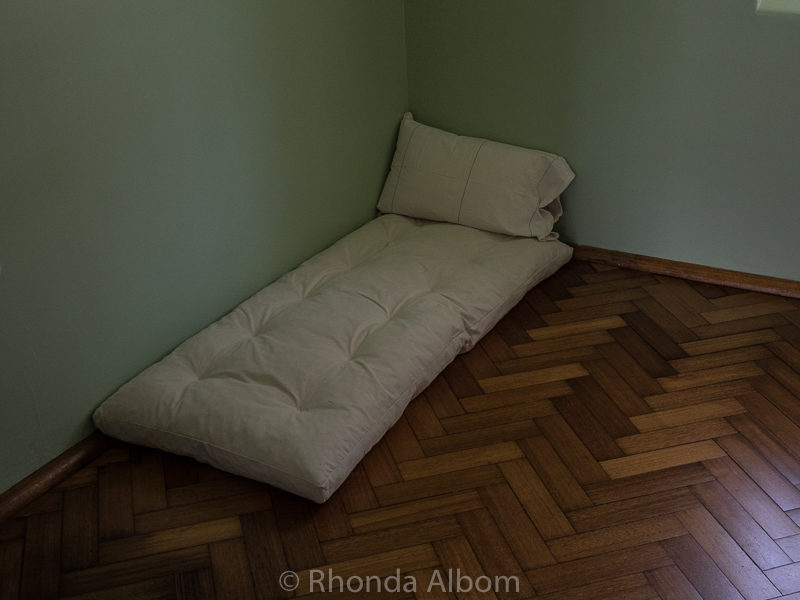 Is it a Haunted Insane Asylum?
If you believe in ghosts, or if you have heard some of the J-Ward Ararat stories, then you know this lunatic hospital must be haunted. If you're brave enough, you can take an evening ghost tour. Whether it's the stories of notorious prisoners, insane asylum patients, horrific lunatic asylum treatments, or the supernatural events that occurred here, your guide will have you suspiciously looking over your shoulder. The minimum age to join the 2-hour ghost tour is 12.
⇒ Are you brave enough for a Lunatic Asylum Ghost Tour? Click here for details
More Photos from our Tour of J-Ward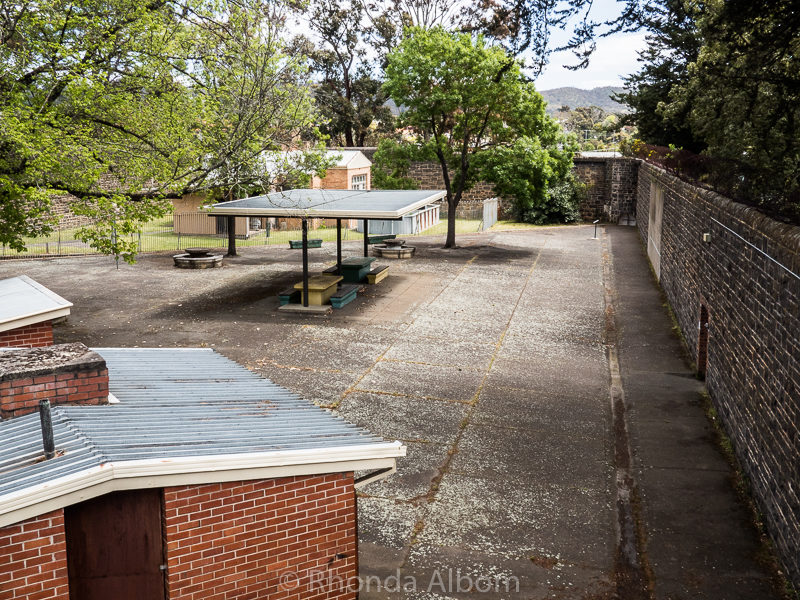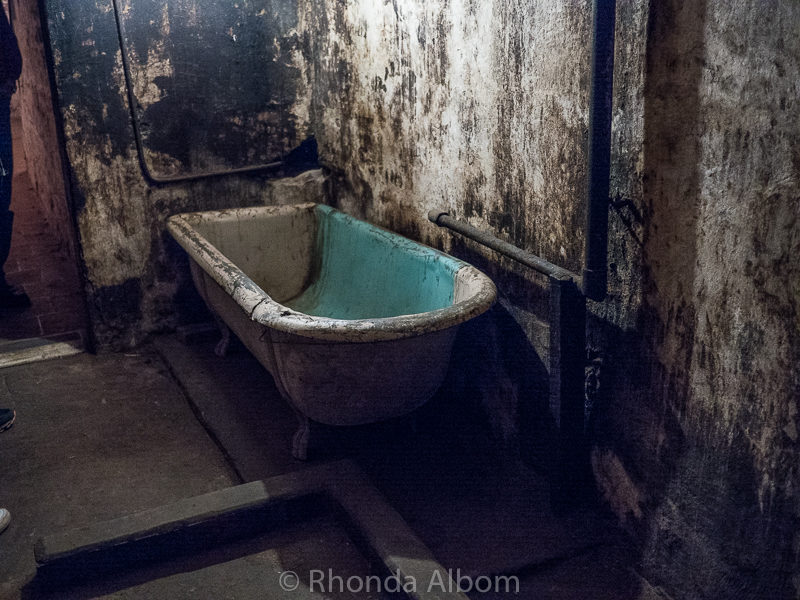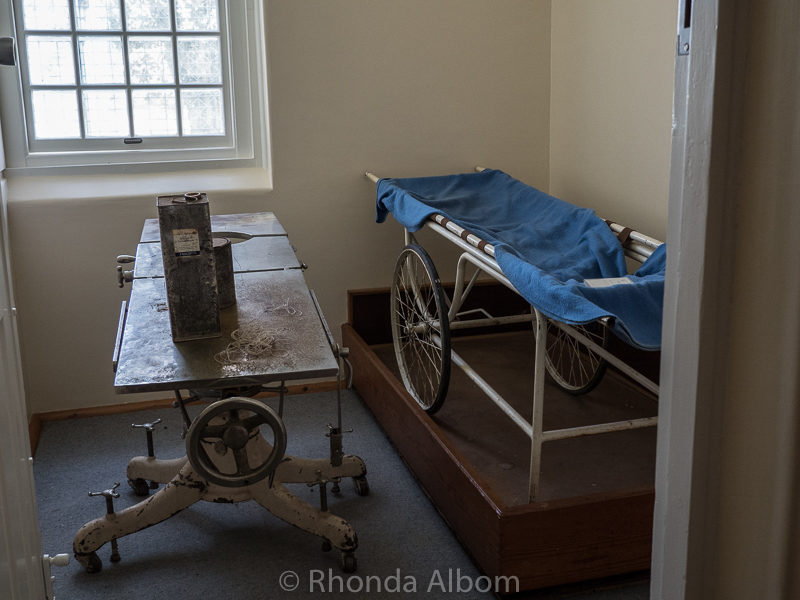 Practical Information on daytime visits to J-ward Lunatic Asylum:
J-Ward is easy to find at the end of Girdlestone Street in Ararat, Victoria, Australia
Daily tours are at 10, 11, 1, and 2 pm with additional tours at noon and 3 pm on Sundays and public holidays.
Over 10, 000 people visit each year, that's more than the population of Ararat.
Read more about it on their official website.
While in Ararat you might also want to visit Aradale (the asylum) and the Gum San Chinese Heritage Centre.
Where to Stay
We stayed in the Grampians and drove to Ararat in the morning on our way back to Melbourne.
⇒ Get the best prices on local hotels at Booking.com
Getting to Ararat and J-Ward
We rented a car in Melbourne and drove a loop from Melbourne along the Great Ocean Road for two days. One night we stayed in a classic and stunning former convent. From there we turned inland and headed north to Halls Gap and the Grampian Mountains before stopping at J-ward on our way back to Melbourne.
Rentalcars.com is where we start when we are looking to rent a car anywhere in the world. They offer us comparative pricing of vehicles from different local dealers. Their customer service is fantastic, and to date, we have never paid more for a car through Rentalcars than going directly to the dealer, and we often pay less.
⇒ Click here to check availability of cars at Rentalcars.com
Had you heard of J-Ward before today? Will you visit if you find yourself in Ararat?
If you enjoyed this photo tour of J-Ward, please share it on social media including Pinterest: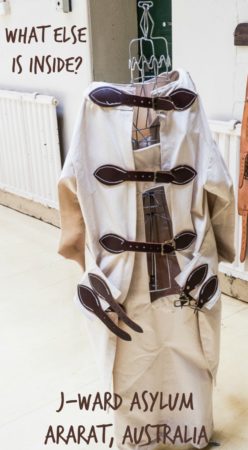 Disclaimer: We were provided with a complimentary tour of J-Ward for the purpose of this review. However, the opinions expressed here are strictly my own.