Popular in both summer and winter, there are plenty of things to do in Jindabyne. Outdoor adventurers, anglers, bird watchers, skiers, and nature photographers all love to holiday in this southeast New South Wales region of Australia near the Snowy Mountains. Written by Shaz (see bio below), this visitor's guide highlights not only what to do, but also where to stay and eat.
To really get the vibe of Jindabyne, you will want to stay here, participate in the local activities, and savour the delicious cuisines. This famous town in New South Wales Australia is the ideal base for exploring the stunning Snowy Mountains andKosciuszko National Park.
In fact, discovering the various lakes, rivers, and mountains around the town will easily fill up your list of things to do in Jindabyne. In addition, there is skiing, bike riding, restaurants, campsites, and more.
Below, we provide a guide on the activities and places you should keep on your bucket list as well as different restaurant and accommodation options.
Where is Jindabyne?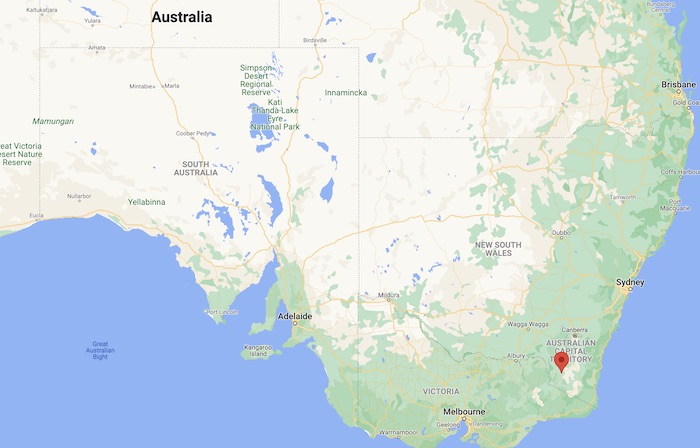 Jindabyne is a lovely inland city located in the southeastern portion of New South Wales, Australia. It overlooks Lake Jindabyne near the Snowy Mountains, making it a great base for a number of outdoor things to do in Jindabyne and the surrounding area.
In terms of driving distances, Jindabyne is nearly 5 hours (460km) from Sydney, 2 hours (175 km) from Canberra, and 7 hours (525 km) from Melbourne.
Top things to do in Jindabyne
Discover Lake Jindabyne
Lake Jindabyne is a favourite spot for many regional visitors. It's the largest freshwater reservoir in New South Wales, and it's full of fish like brook trout, Atlantic salmon, rainbow trout, and more.
While many say enjoying the aesthetic beauty of the lake is one of the best things to do in Jindabyne, others enjoy a range of activities. The lake is a great spot for birdwatching or a picnic. Popular summertime activities include fishing, swimming, water skiing, wakeboarding, and mountain biking along the Jindabyne biking trail.
Surrounded by a backdrop of the Snowy Mountains, there areski resorts nearby in Thredbo and Perisher, making the area popular during winter as well.
Jindabyne Dam
About 2km outside of town, the Jindabyne Dam is used for generating hydropower. Built in 1967, this huge rockfill embankment dam is situated on the Snowy River. Jindabyne river receives its water from this dam.
This is a nice spot for enjoying sunsets. There is a walking path where you can stroll around and enjoy the serene view. If you time it right, you may get the chance to see the water being released. The giant spill fountain is quite a sight to enjoy.
Trout fishing is allowed, although boating is not. Unfortunately, there is no car park at the dam.
Check out the Snowy Region visitor centre
Get maps, information, brochures, and park entry passes at this guiding centre for Kosciuszko National Park.
The visitor's centre remains open every day from 8:30 am to 5:00 pm except for Christmas. The Snowy Region Visitor Centre is located in town; therefore, outside the national park, and no entry fees are required.
Before hiking in a remote part of Kosciuszko National Park, go to the visitor centre to fill out an intention form and hire a PLB (Personal Locator Beacon).
Thredbo River picnic area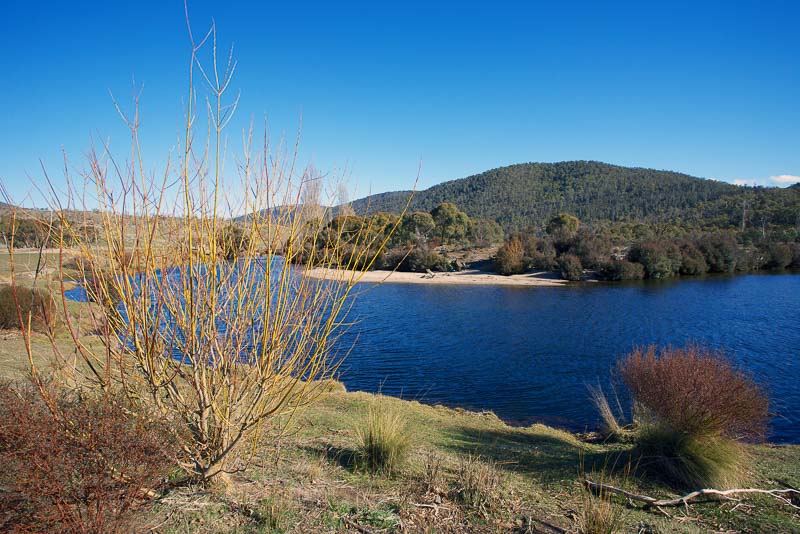 The Thredbo River Picnic area sits alongside the Thredbo River and is a great picnic spot with free barbeques. You can rest here on your way to the snowy region. There is an entry fee to the park.
Once you enter the park, you will experience the richness of green forest surrounding the place with the river next to it. Enjoy some barbeque and savour your meals on the picnic benches or the soft grass.
If you get lucky enough, you can observe some platypus at the bank of the river. If you like to fish, try out your luck in the river. Remember to bring your own drinking or cooking water and note that there is limited mobile reception.
Walk the Pallaibo walking track
The Pallaibo walking track is a grade 3 one-way walk inKosciuszko National Park that goes down to the lower end of Sawpit Creek from the Thredbo picnic area. This area is great for wildlife and nature photography.
Thredbo River runs along this path, so fishing is another activity you can enjoy here. You can experience some snow during winter, but in summer extreme levels of heat, wind, and rain can be experienced. At one point, the river connects with a waterfall.
Where to stay – choosing your best accommodation in Jindabyne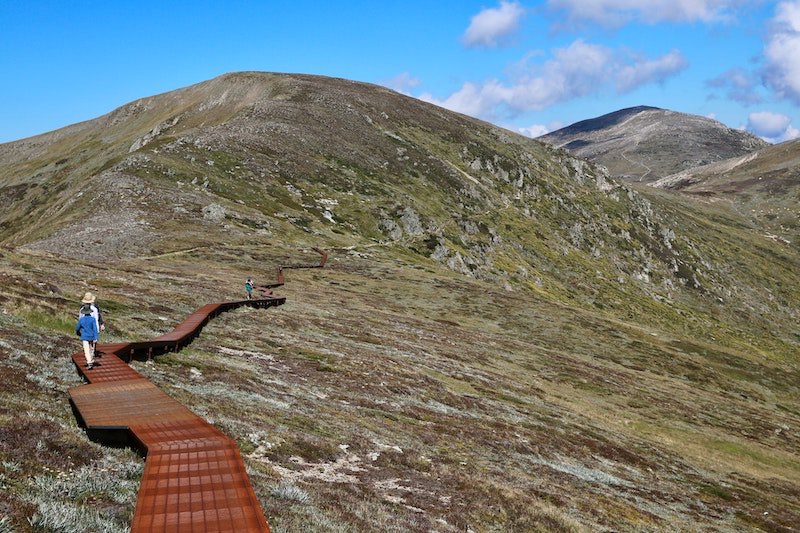 Stay in style with Snow Escape Holidays
If you are ready to live like a local and enjoy the best of Jindabyne, start with Snow Escape Holidays. Their premier collection offers accommodations in Jindabyne, Lake Crackenback, and Thredbo.
Snow Escape Holidays are more than just an accommodation provider and are on hand to help personalize your experience. A local family business, running for over 12 years, they know their stuff.
Check out the variety from cottages to resorts with hillside or lakeside views.
There is something for every budget, and the price depends on the accommodation type, kitchen, and location. All the necessary amenities are provided, along with utensils and appliances. Room service is often available.
Note: be sure to read the policy on cleanliness.
Or book directly at a campsite or motel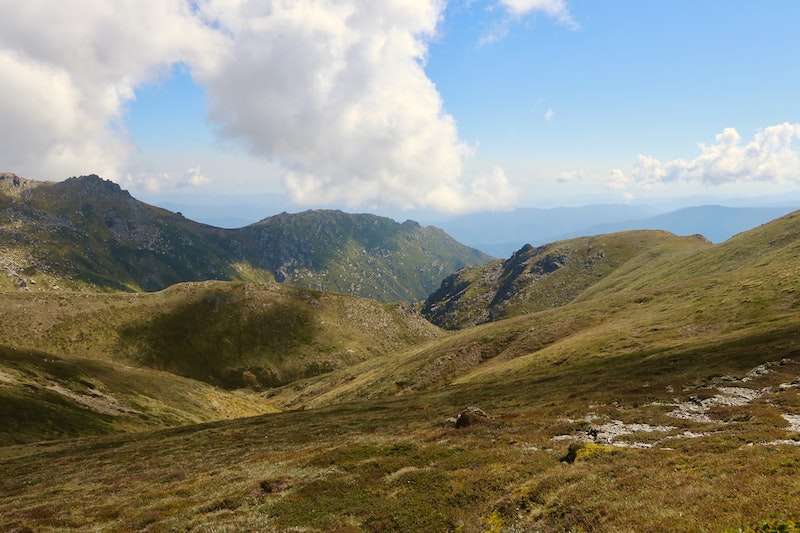 Where to eat in Jindabyne
While enjoying the many things to do in Jindabyne, you will want to include some of these restaurants:
Café Darya
Snowy Mountains Plaza, 3 Kosciuszko Rd
Café Darya serves traditional Persian cuisines with the amalgamation of different herbs and spices. All mains are gluten-free and are served with Persian-style rice. Specialties includeKhoresht-E-Bademjan, Khoresht-E-Rivas, and Ghormeh Sabzi. Takeaway is available. They have been in business for over 20 years.
Birchwood Café
Unit 3/3 Gippsland St,
Open 7 days a week, Birchwood Café features Axis Roasters of Canberra coffee. A variety of breakfast and lunch options includes burgers as well as gluten-free and vegan-friendly selections.
Takayama Restaurant Bar
Shop 19/2 Snowy River Ave (Located in Nuggets Crossing Shopping Centre)
This restaurant is unique in that it brings Japanese izakaya-style mountain food to Jindabyne. There are options for gluten-free and vegan-friendly meals. Some of their feature dishes include small plates like a salmon sushi roll, miso eggplant, grilled prawns and large plate dishes like katsu, tataki beef, and chargrilled salmon.
La Famiglia
Shop 2/2 Snowy River Ave
Located in Lakeview Plaza Motel
They offer 17 different types of pizza each cooked in their traditional pizza oven. Also on the menu are Italian starters and mains as well as drinks. If you are craving Italian dishes, La Famiglia restaurant is a must.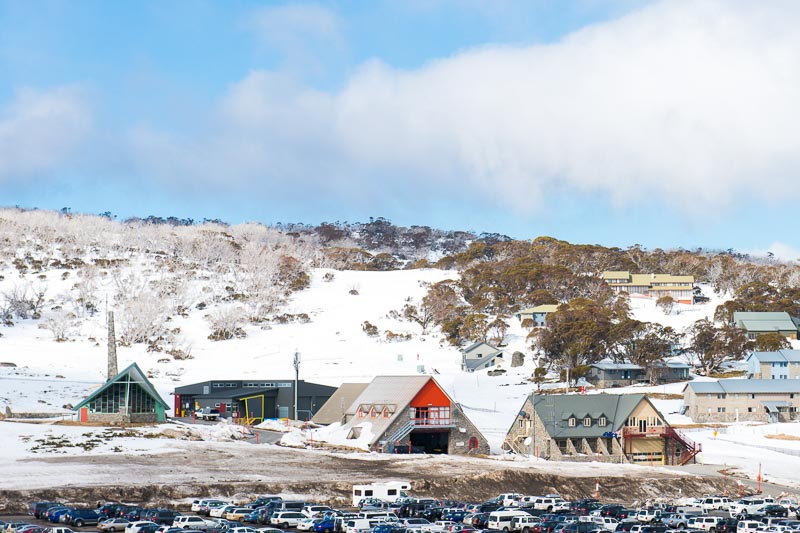 Conclusion
Visiting somewhere without guidance is like searching for light in the darkness. This guide will give you a heads-up about your trip and help you find the best things to do in Jindabyne.
Our best tip is to book your accommodation online beforehand because, at peak season, it is difficult to get a reservation.
Save on your Australia trip with these resources
These are our go-to companies when we travel. We believe this list to be the best in each category. You can't go wrong using them on your trip too.
Flights: we use Expedia for the best and cheapest flight options.
Accommodations: we use Booking.com (hotels), VRBO (self-contained), or Hostelworld (budget).
Cars (gas or electric): we use RentalCars to search for deals and dealer ratings.
Campervans or Motorhomes: we use Campstar where Albom Adventures readers get a 3% discount
Motorcycles: we have heard good things about BikesBooking.
Activity discounts: we check Bookme.com for discounts of up to 70% on activities.
Private guides: we love the private guides at Tours by Locals.
Travel Insurance: while not required, we always opt for travel insurance and start at InsureMyTrip to compare coverage plans.
Check out our travel resources page for more companies that we use when you travel.
Save for later
If you enjoyed this article, please share it on social media and save it for later on Pinterest.
Which of the things to do in Jindabyne will you try?
About the author

Shaz is a digital marketer. He has been working full-time as a virtual assistant for various companies. During his off time, he spent time in his rooftop garden.
Photo Credits
Photos on this page are either shot by our team and watermarked as such, in the public domain, or some stock photos were supplied by DepositPhotos.