From walking along the shores of a pink lake to spotting wild koalas in trees, we loved our Adelaide to Melbourne road trip. What could have been a long eight-hour drive in Australia became a fascinating adventure.
Starting in Adelaide, we drove through a German town, discovered murals painted on silos, explored a cave, one of the world's last remaining stick sheds, and so much more.
As we have driven the region more than once, we are able to provide you with first-hand experience on the two main alternatives. One that cuts inland, enjoying sites like a pink lake and others not found in many places. The second is often simply referred to as the Adelaide to Melbourne Great Ocean Road, a coastal route with some of the most magnificent scenery I have ever seen.
In a perfect world, you will be making a loop and can therefore do both routes, but if not, below we offer all our tips and suggestions to help you choose the right way for you.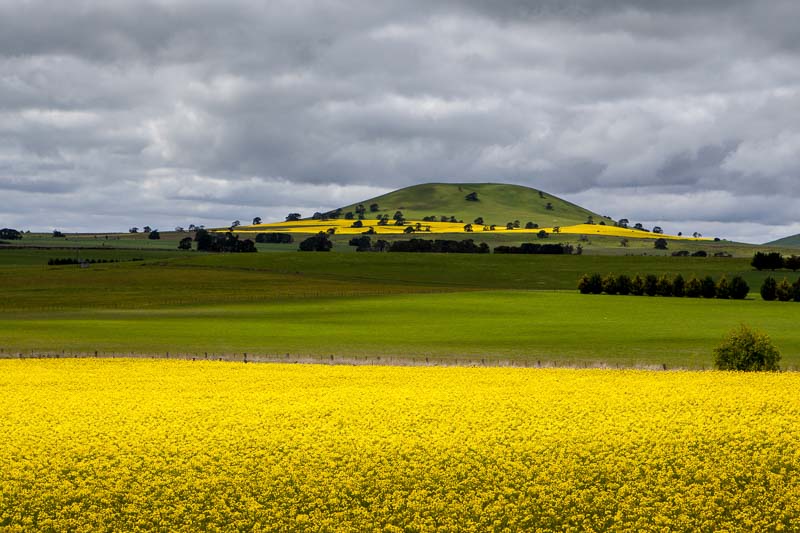 Key stops on your Adelaide to Melbourne road trip
Regardless of whether you choose the inland route or the Adelaide to Melbourne Great Ocean Road route, we recommend the same initial road, which we are calling segment one.
Segment one (purple on map)
Hahndorf, Monarto Safari Park, Coonalpyn, Naracoorte Caves, Coonawarra
Inland option (red on map)
Pink Lake, Dimboola, Horsham, Murtoa, Silo Trail (Rupanyup and Sheep Hills), Grampians, Ararat, Ballarat, Melbourne
Coastal option (yellow on map)
Penola, Mount Gambier, Portland, Port Fairy, Great Ocean Road to Melbourne
Adelaide to Melbourne road trip map
The interactive map provides three route sections/options that can be individually selected by clicking the expand / collapse icon in the upper left corner of the map. All are initially active.
Direct route: Adelaide to Melbourne road trip
The total drive time with no stops is 8 hours, and this shorter/direct/less scenic route is not on our map.
All Stops on the inland route
If you choose the inland route, the total time in the car from Adelaide to Melbourne will be about 12 hours.
Adelaide to Melbourne Great Ocean Road route
If you choose the coastal route, the time will be the same, with a total time in the car from Adelaide to Melbourne of about 12 hours.
Car hire (rental)
Unless you are using your own vehicle, you will need to hire a car. We always rent from RentalCars. They offer a comprehensive list of multinational and local rental car agents, ratings on specific car types, and agency ratings. Importantly, they often have lower prices than going direct.
Whether you rent from them or not, it's still the perfect place to begin your search. Click here to compare options and check availability at RentalCars.com
Starting city: Adelaide
Nestled along Australia's southern coast, Adelaide is a city that effortlessly marries history, culture, and natural beauty. Known for its laid-back charm and vibrant arts scene, Adelaide beckons travellers with its wide boulevards, green parklands, and its friendly attitude.
As the capital of South Australia, this coastal gem boasts a rich heritage that's seamlessly woven into its modern identity. It's the starting city of our Adelaide to Melbourne drive.
Suggested activities: We have detailed all our favourite things to do in the city here, but the three that top our list are exploring Rundle Mall, the Art Gallery of South Australia, and the Botanic Gardens.
Segment 1 of our Adelaide to Melbourne road trip: Adelaide to Coonawarra
We chose Coonawarra as a segment break because it is here that you will need to decide if you want to continue inland or along the coast. Our key stops are: Hahndorf, Coonalpyn, Naracoorte Caves, and Coonawarra
Hahndorf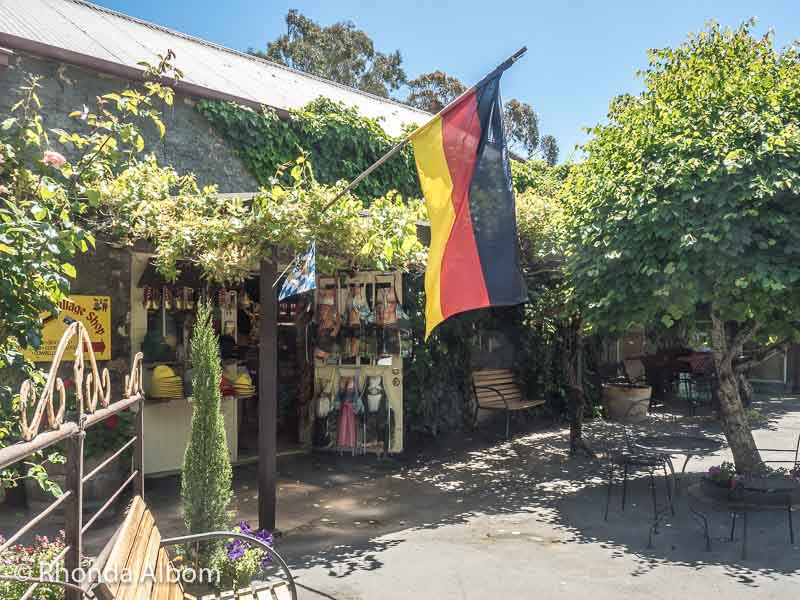 Strolling through the German-settled town of Hahndorf was reminiscent of my time as an exchange student in Germany. We did all our exploration here on foot.
Even at midday, we found it easier to get a pint of beer than a coffee, a bratwurst than a hamburger, and fudge over any other sweets. But Hahndorf isn't only about food and drink. There are plenty of crafts and gift shops, art galleries, massage and spa services, and gardens intermixed with the historic buildings.
One of the best ways to discover what's here is with a guided tour, with our top pick being this 2-hour Strudel and Stroll Walking Tour, where you learn how to make your own strudel, as well as go on a tour.
Even if you are not going to Melbourne, Handorf is a wonderful day trip from Adelaide.
Coonalpyn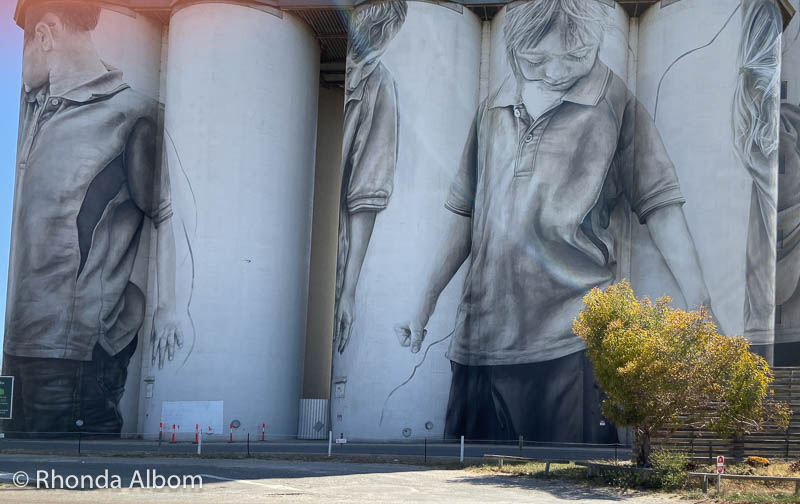 As we had just completed the public silo trail in Western Australia, we couldn't drive past the five impressive 30-metre-tall portraits painted on silos in Coonalpyn. The internationally acclaimed artist Guido van Helten depicted local school children as a symbol of the town's vibrant future.
And, of course, once we got out of the car, we enjoyed a treat and a coffee at a local cafe.
Naracoorte Caves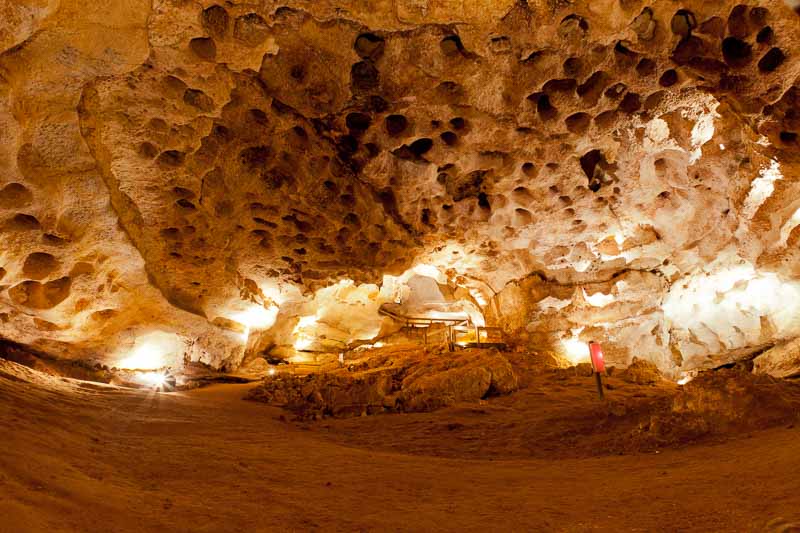 The next stop along our Adelaide to Melbourne drive is Naracoorte Caves, a UNESCO World Heritage site that beckons with its subterranean marvels. The park is home to a number of fossil caves and a wide variety of fossils, including mammals, birds, reptiles, and fish. It contains some of the most important fossil records in the world, with most dates from 530,000 years ago.
The "Victoria Fossil Cave" was a standout, offering a glimpse into ancient megafauna that once roamed the region.
Coonawarra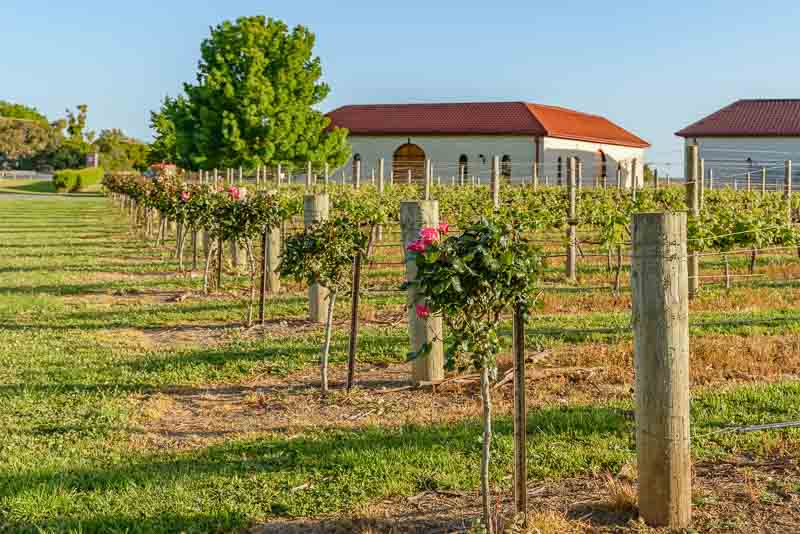 Coonawarra is the stop for enthusiasts of fine wines. The terra rossa soil of the area lends itself to producing exceptional Cabernet Sauvignon with multiple tasting opportunities.
It's also the point where we had to confirm our decision to either travel inland through the Grampians on take the Adelaide to Melbourne Great Ocean Road.
Decision Time >> Inland or Coastal Route?
If inland continue
If Great Ocean Road, jump to here
Adelaide to Melbourne road trip inland option
Our Adelaide to Melbourne road trip through the Grampians and these additional gems was nothing short of extraordinary. From the wonder of a pink lake to the engineering in Murtoa and the historical allure of Ballarat, each stop added a unique thread to the rich tapestry of our journey.
Pink Lake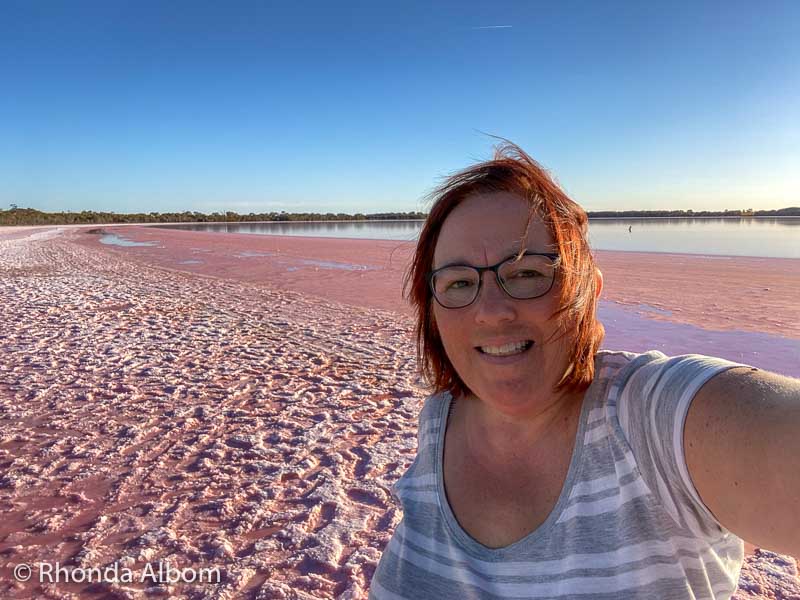 The Pink Lake Reserve near Dimboola was a vivid surprise that left us in awe. It's another reminder to stay focused not only on the road, but also on the signage. We spotted it first on one of those signs that let you know the upcoming distance to given locations. Right in the corner, it read, Pink Lake 42. Noting the current kilometres on the car, we remembered to start looking for it at about 40km, and even with that missed the narrow pull-out and had to turn back.
But, it was worth it. We were there at about 6pm, and there was no question that the salt was pink. The water, not so much at this time of day. But, we have been told at midday the lake's unusual pink hue, caused by a combination of algae and high salinity, creates a surreal and captivating sight against the backdrop of the surrounding landscape.
We took a leisurely stroll along the lake's edge and found walking on the wet water's edge was like stepping into a strawberry slushy.
Horsham
If you are making the trip in two days (or three if you are including the Great Ocean Road), Horsham is not a bad choice for a place to stay. Just remember that on weekdays, just about all the kitchens close by 8.15 pm, so if you want a late dinner, KFC or MacDonald's may be your only options.
We stayed at the newly renovated Comfort Inn May Park, a simple accommodation that is clean, comfortable, and from what we could find, probably the best in town. Reserve your stay at the Comfort Inn here.
Murtoa (Stick Shed)
In Murtoa, we headed straight to the Stick Shed, an immense structure built during World War II to store grain. In fact, it's the only remaining emergency grain store built during that time.
We included Jeff in the photo above to help give you some perspective as to just how large this place is. There are grain remnants on the concrete floor that remind us of its intended use.
Its intricate design is a testament to human ingenuity and the growth and strength of the Australian wheat industry.
Silo Art Trail
This Silo Art Trail stretches 200 kilometres and links several Victorian country towns, and included one of our favourite street artists (Matt Adnate), so we had to follow a bit of it, but not too much, as we had just completed a longer public silo trail through the Wheatbelt of Western Australia.
The first silos we visited are in Rupanyup and painted by Russian artist Julia Volchkova. While smaller in physical size than the silos we had previously seen, they didn't lack in talent.
Next to Sheep Hill to see the work of Melbourne-based artist Matt Adnate, who we had met the prior week in Perth when we stayed at the Accors Art Series Hotel that is his namesake, "The Adnate."
Grampians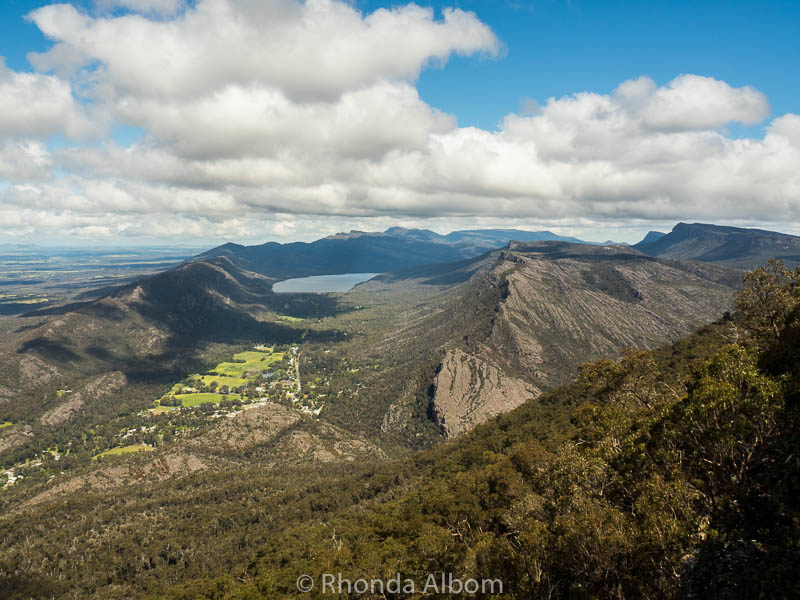 Grampian National Park is a perfect base for exploration. Comprised of rugged sandstone mountain ranges and forests, there seems to be plenty to do here. In fact, we barely touched on all the things to do in the Grampians and could have easily stayed a lot longer.
Some of our highlights included the Boroka lookout's impressive 180-degree views of Halls Gap and Lake Bellfield in Western Victoria. We did the short hike to Broken Falls, but in retrospect, I regret not also doing the longer hike to MacKenzie Falls, as it's the largest waterfall in Victoria.
And we also visited the Brambuk Cultural Centre, an interpretation centre that highlights both the park and the local Aboriginal culture.
Ararat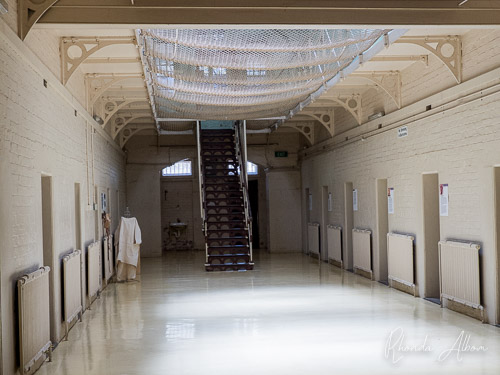 Ararat is a town that beckons with its rich history and the echoes of the gold rush era. As we approached Ararat on our Adelaide to Melbourne road trip through the Grampians, Jeff and I had two of the areas top sites on our radar: J Ward and Gum San.
J Ward
We took a fascinating tour of this former lunatic asylum for the criminally insane. (See our full review and images). The buildings and grounds are intriguing, but it's the stories that bring this place to life. Having closed in 1991, there are locals that were either employees or inmates at one time still in the town today. My one regret was missing the night ghost tour.
Gum San Chinese Heritage Centre
This fascinating museum highlighted the incredible history and difficulty of the Chinese immigrants who came to work in the goldfields.
Aradale
This was the main psychiatric hospital for 126 years after opening in 1864. Unfortunately, it was closed when we visited Ararat.
Ballarat
Our journey through time continued in Ballarat, a city steeped in gold rush history. We opted to skip the popular Sovereign Hill, a living museum transporting visitors to the 1850s with its meticulously recreated streets, workshops, and characters in period costumes.
We did take time to explore the city's modern offerings, from local markets to contemporary galleries, classic architecture, and a charming cafe for a lovely afternoon tea.
If you took the inland route, your next stop is Melbourne. If you are not interested in reading about the coastal route, skip over it here.
Adelaide to Melbourne Great Ocean Road option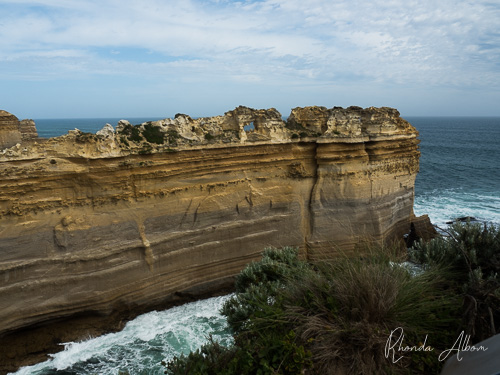 After Coonawarra, you either turned inland and followed the itinerary just above, or you headed to the coast. On our full Adelaide to Melbourne road trip, we headed inland, as we had already driven the stunning Great Ocean Road a year or so earlier. It's one of my favourite drives I have been on anywhere, making it a tough choice of which way to go.
However, if you choose to go this way, here are our suggested stops. We missed the first three as we turned inland at Port Fairy on our last trip.
Penola: Penola is a charming historic town with well-preserved architecture. It's also known for its connection to Mary MacKillop, Australia's first saint.
Mount Gambier: The highlight here is the Blue Lake with its vibrant cobalt hue.
Portland: If you're looking for a coastal detour, consider heading to Portland. This coastal town boasts beautiful beaches, a maritime history, and the iconic Cape Nelson Lighthouse. It's a great place to soak in some sea air and explore the local culture or spend the night.
Port Fairy: The start of the Great Ocean Road, outlined here in detail. We listed the key stops below, but we recommend reading the other page for more photos and an itinerary.
The Grotto
The Arch
Razorback
Loch Ard Gorge
The Twelve Apostles
Cape Otway Lightstation
Great Otway National Park
Erskine Falls and Teddy's Lookout
Memorial Arch at Eastern View
Split Point Lighthouse
Point Addis Marine Reserve
Bells Beach
Ending city: Melbourne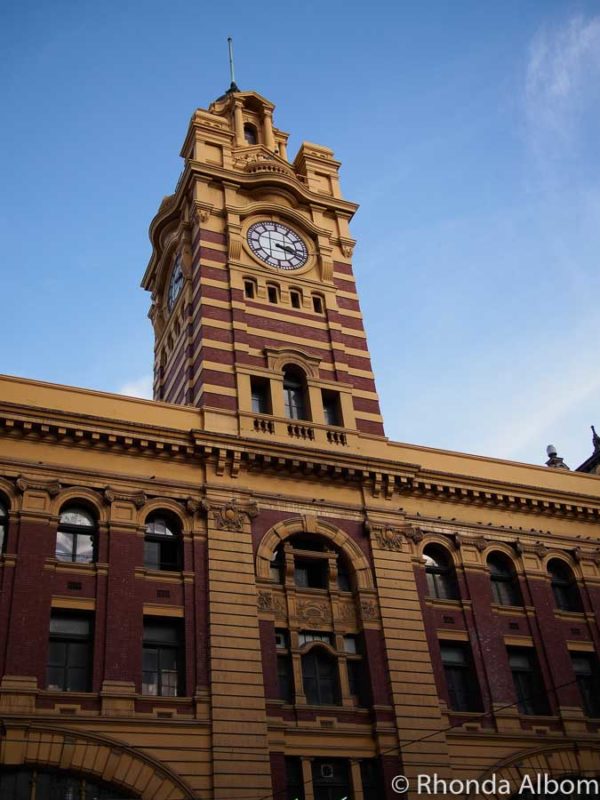 Melbourne is one of my favourite overseas getaway cities. Just a 3.5-hour flight from Auckland, it is an eclectic mix of vibrant and relaxing. We tend to stay at the Langham in South Bank, which year after year wins top hotel awards for the Australasian region. Perhaps it influences us, but I think the city stands on its own. Reserve your stay at the Langham Melbourne here.
Suggested activities: We have detailed all our favourite things to do in Melbourne here, but the three that top our list are enjoying the coffee culture at laneway cafes, spotting penguins in St Kilda, and exploring the truly impressive Melbourne Street art.
Don't want to drive yourself back? Check out this tour
Here's a chance to see it all on the way back, with someone else at the helm. This highly rated tour from Melbourne to Adelaide takes four days, includes three nights' accommodations, and takes the Great Ocean Road option.
If you are making it a loop, you would hire a car in Adelaide with drop-off in Melbourne. On the way, you would do the inland path above but skip the Naracoorte Caves unless you want to see them twice.
Best of all, it's never rushed, even viewing the 12 Apostles twice, in both the afternoon and again in the morning light. Reserve your 4-day Melbourne to Adelaide tour here.
Continue your Australia discovery
Here are a few more itineraries that we have enjoyed.
Save on your Australia trip with these resources
These are our go-to companies when we travel. We believe this list to be the best in each category. You can't go wrong using them on your trip too.
Flights: we use Expedia for the best and cheapest flight options.
Accommodations: we use Booking.com (hotels) or VRBO (self-contained).
Cars (gas or electric): we use RentalCars to search for deals and dealer ratings.
Campervans or Motorhomes: we use Campstar where Albom Adventures readers get a 3% discount
Activity discounts: we check Bookme.com for discounts of up to 70% on activities.
Private guides: we love the private guides at Tours by Locals
Travel Insurance: we start at InsureMyTrip as they are the best option to compare plans and find the right coverage for you.
Check out our travel resources page for more companies that we use when you travel.
Save for later
If you enjoyed this article, please share it on social media and save it for later on Pinterest.
Where will you stop on your Adelaide to Melbourne road trip?
Photo Credits:
All photos on this page are either shot by our team and watermarked as such or stock images from Depositphotos.