Hubby and I spent last weekend in Melbourne Australia drinking coffee in laneway cafes, walking the neighbourhoods, and exploring Melbourne street art. Australia's second largest city is internationally known for its colourful and eclectic street art found on "approved outdoor locations" throughout the city. Here are a few of the 100+ photos I shot:
This is part one in a series of cities and destinations as we travel around Australia. Here are a few of the 100+ photos I shot of Melbourne street art:
Practical Information:
If you don't have time to see it all, our favourite laneway was Hosier and Rutledge.
Stop by any information booth and ask for a street art map, or download your own from the city's website.
Bring a camera.
If you want to add your own art, be sure to check out the current laws surrounding it first, as it is only legal in certain areas, with plenty of restrictions.
If you are looking for something off the beaten track for your next visit to the city, this book looks interesting: Melbourne 25 Secrets – The Locals Travel Guide For Your Trip to Melbourne ( Victoria, Australia ): Skip the tourist traps and explore like a local : Where to Go, Eat & Party in Melbourne 2016
If you love street art be sure to check out this series of street art from travel bloggers around the world including Australia and New Zealand, North America, Asia, Central and South America, and Europe.
Have you seen Melbourne street art?
If you enjoyed this post, please share it on social media, including Pinterest: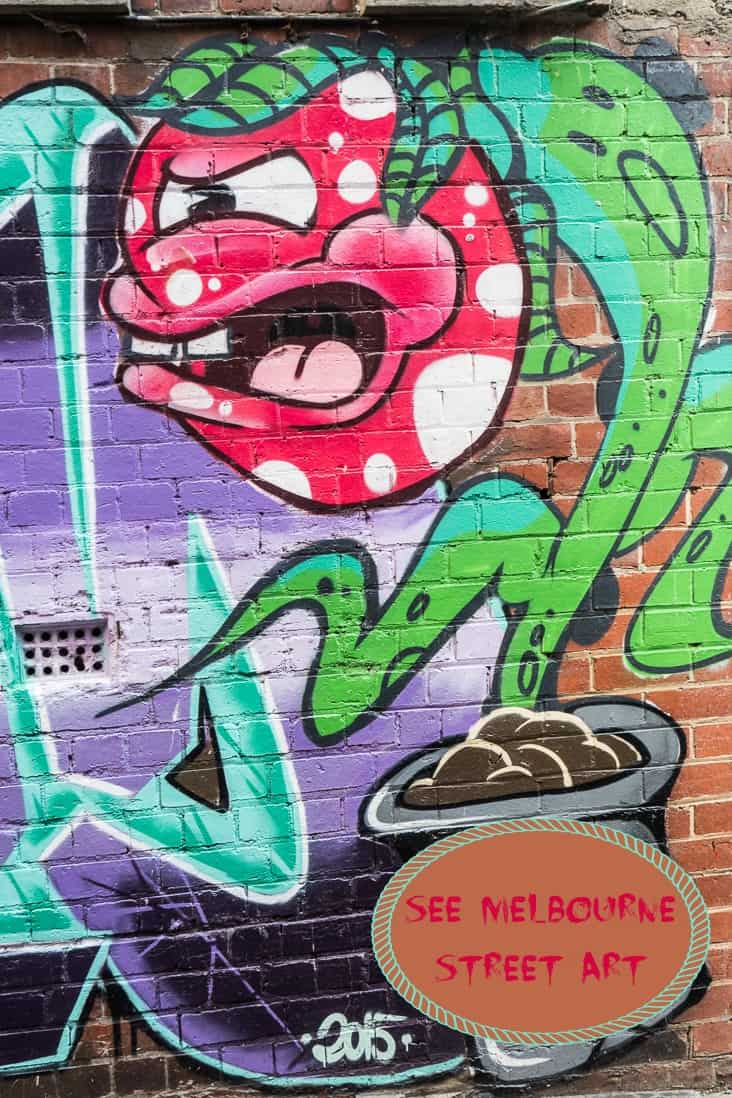 This post was proofread by Grammarly (Try it for free)
Seven ridiculously simple tips that WILL improve your photos
Whether you shoot with a phone or a DSLR, let me share my secrets.
Subscribe to Albom Adventure's Travel Tips newsletter and download our free ebook: Take Better Travel Photos By Rhonda Albom