It is the enormity of the street art in Perth that turned my head. Massive works of art appear on seemingly random buildings, mostly in laneways and alleyways. Unlike Melbourne street art that filled up every inch of the laneways it covered, the street art in Perth seems to focus on one image at a time. Fremantle, down the Swan River, had similar art and one massive mural by Graeme Miles Richards covering a retail warehouse nearly a city block long.
Here are a few of my favourites:
Note: Based on world conditions, we advise checking official channels including cancellation policies prior to booking. Also, with often reduced capacity, booking ahead becomes more important.
My Favourite Street Art in Perth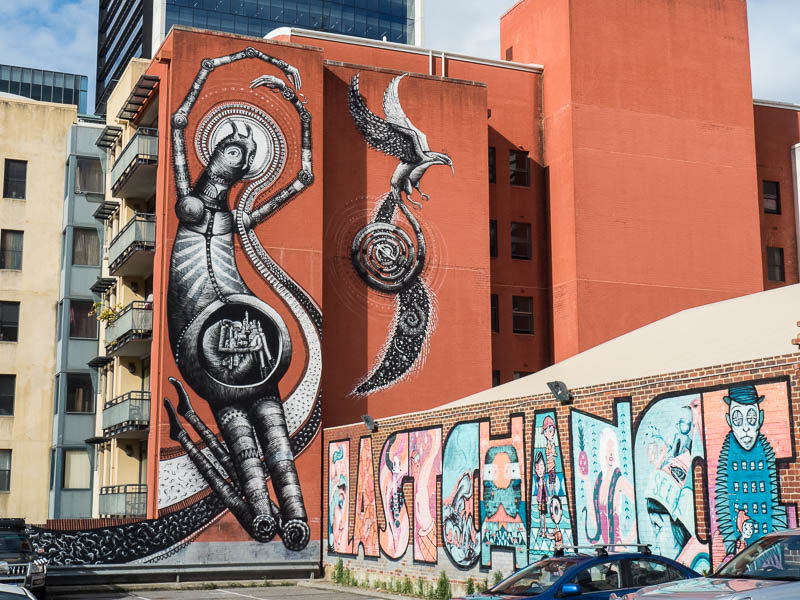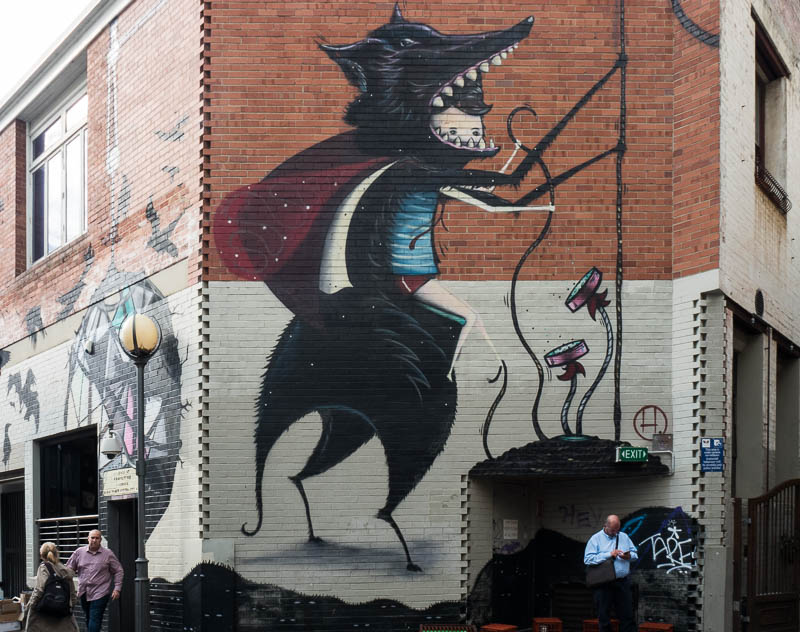 Portions of the Giant Mural in Fremantle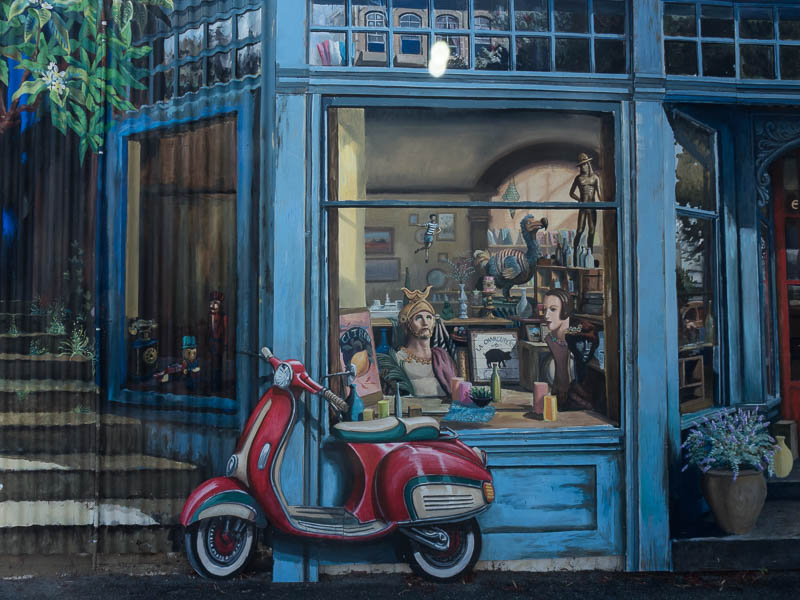 I love street art. It varies around the world and gives us an insight into a culture. Many of my favourite creations are in my hometown of Auckland. I am not the only one; it seems to be a commonly photographed feature by travel bloggers. Check out these collections of street art from around the world: Asia, New Zealand and Australia, Europe, Canada and the United States, and Central and South America.
In direct contrast, my other favourite site in Perth is all about nature. Be sure to visit King's Park and Perth's Botanic Gardens if you visit this city.
If you enjoyed these photos of street art in Perth, please share this article on Pinterest or other social media.
Where is your favourite street art?