Adelaide took me by surprise. A city in the middle of the southern edge of Australia, it's far away from just about everywhere with a personality all of its own. A modern city at the street level, above the canopy we find heritage buildings in just about every architectural style. More importantly, there are plenty of fun things to do in Adelaide.
Adelaide is a city for living. We met and talked to locals everywhere we went, and, unsolicited, nearly everyone told us what a fabulous place Adelaide is to live. The change of season, without snowfall, seemed to dominate every conversation. Although the mention of unbearably hot temperatures in the summer wasn't softened enough by cooler evenings to entice me to live here.
As a tourist, we found more than enough fun things to do in Adelaide for our five-day visit.
We travelled here prior to the restrictions of 2020; however, we have updated this page reflects the current status of each venue listed.
Where is Adelaide?
Located along the southern coast of Australia, Adelaide is the capital of the state of South Australia.
Trending on Albom Adventures
We often have affiliate partnerships with companies that we trust and recommend. We receive a small compensation if you make a purchase using these links. In some cases, the links can save you up to 70%.
Top things to do in Adelaide
Rundle Mall
Free

Much more than a shopping area, Rundle Mall is a meeting place. Initially established in 1837, you will want to remember to look up to discover many of the city's historic buildings. Rundle Mall became Australia's first pedestrian-only mall in 1976.
Fabulous artwork seems to be everywhere, as do laneways filled with cafes and shops. It's the centre of town life for locals, a must-see in Adelaide for visitors, and on just about everyone's list of fun things to do in Adelaide.
Art Gallery of South Australia
North Terrace, Adelaide
Open daily 10 am to 5 pm except ANZAC Day (opens 12 pm), closed Christmas, Good Friday
Free entry (fee for special events)

One of the most interesting art museums we have ever visited, it seemed each gallery brought with it something unique. From classic to modern, the variety of artworks and collections kept us here far longer than we anticipated.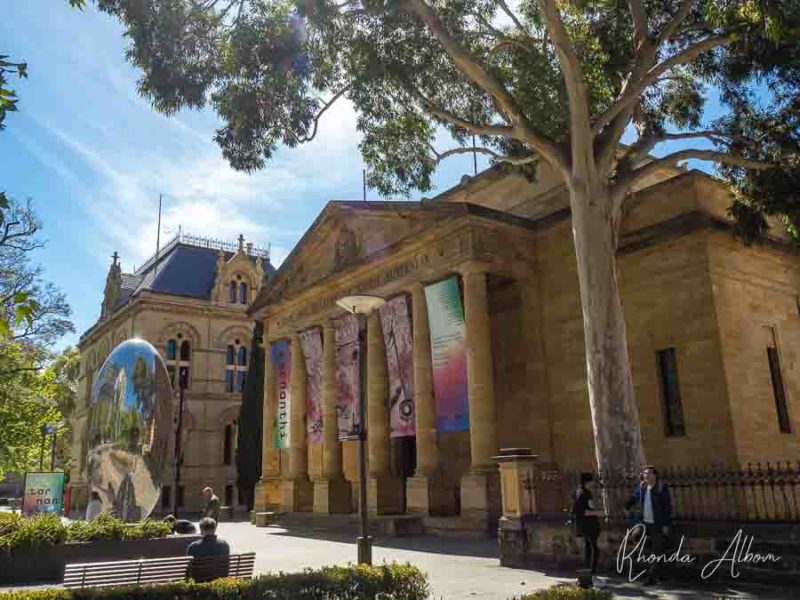 South Australia Museum
North Terrace, Adelaide
Open daily 10 am to 5 pm
Free entry

Nestled between the Art Gallery and the State Library sits the South Australia Museum, home to the world's largest collection of Australian Aboriginal cultural artifacts. This natural history museum also displays taxidermy animals representing both the current and extinct animals of the state.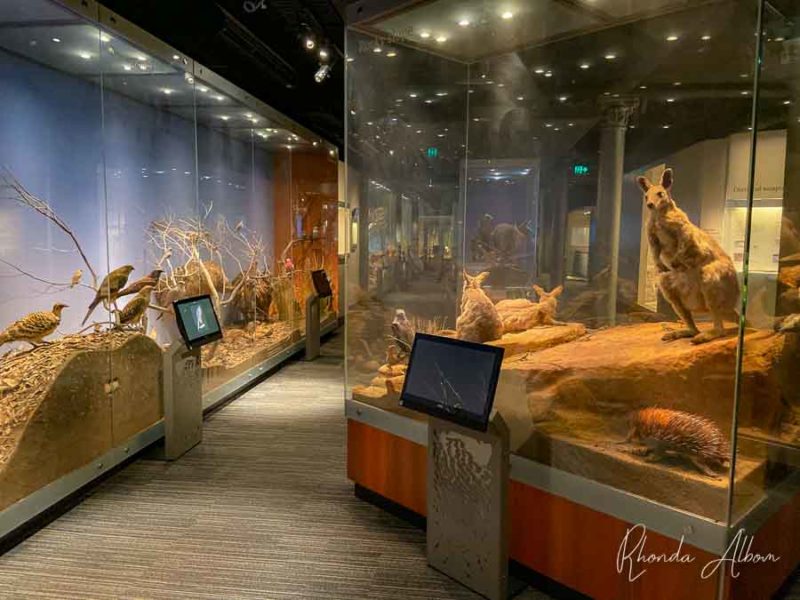 Central Market
44-60 Gouger St, Adelaide
Hours vary by day, closed Sunday and Monday
Free entry

With over 70 traders representing over 40 nationalities, the Central Market is Adelaide's food hub. Established in 1869, it's a real gem in the city, and one of the southern hemisphere's largest covered markets. It offers live music on Friday nights.
Botanic Gardens
North Terrace, Adelaide
Open every day, hours vary by season
Free

For anyone seeking nature in the heart of the city, the 51-hectare Adelaide Botanic Garden is the ideal mini get-away. The gardens originally opened in 1857 and feature fountains, artwork, and heritage in addition to a variety of native plant life, other flora, and the Santos Museum of Economic Botany.
There are free guided tours daily at 10.30 am from the Visitor Centre or on Monday afternoons at 2 pm starting at Friend's Gate (temporarily on hold). Our timing was off so we downloaded a map and followed one of their suggested walks.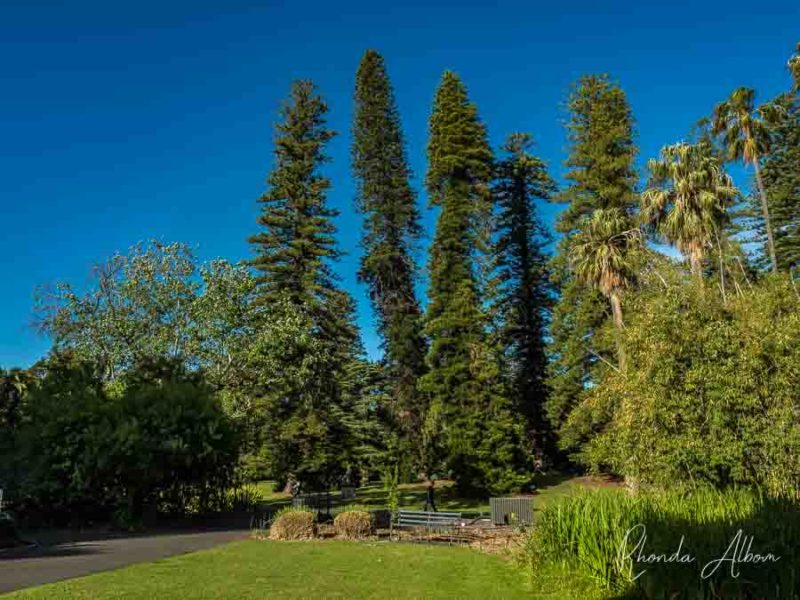 Check out the street art
We love street art and have found that many cities have pre-printed street art maps to help you find some of the better-known works. We picked up our map at the i-site off of Rundle Mall but had we known, we could have downloaded it here.
Two of my favourite pieces are both by Jimmy C. The second one is a portrait of Jamie Goldsmith and was made in collaboration with Elizabeth Close.
Self-guided heritage walk
Free

A city loaded with heritage and folklore, one of our favourite things to do in Adelaide was simply to walk around and enjoy the architecture. One great building after the next, there are tours, but we opted to go it alone. If you are looking for a tour, check here for discounts.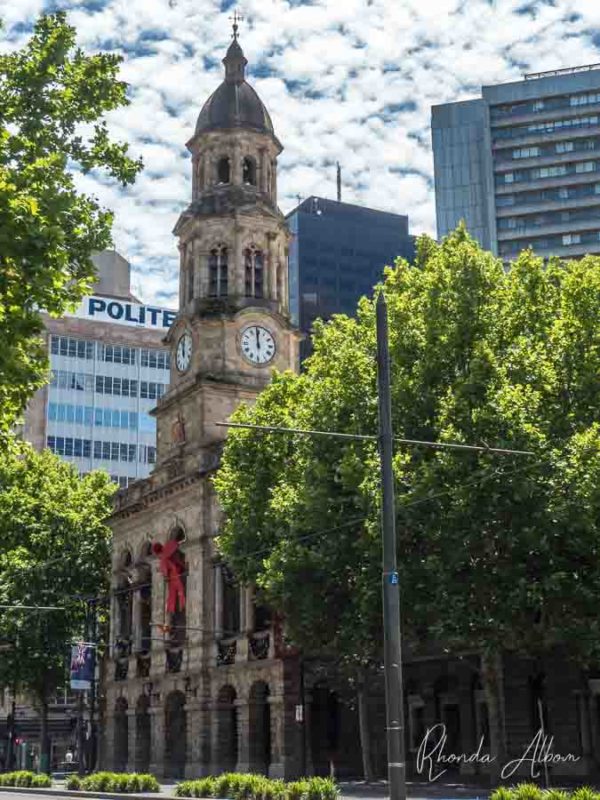 More fun things to do in Adelaide Australia
We couldn't do it all in just 5 days, especially when the first two were spent on Kangaroo Island. However, we tried. Here are some other fun things to do in Adelaide that we missed.
Head to the beach in Glenelg, and if you are feeling adventurous, join a tour to swim with the dolphins (Check here for discounts).
Visit the peaceful Himeji Japanese garden.
See Australia's only giant pandas at the Adelaide Zoo.
Discover native Australian animals at Cleland Wildlife Park.
Try some of the over 120 available wines (Wined Bar) at the National Wine Centre and discover the process from grape to glass.
Enhance your historical understanding at Tandanya National Aboriginal Cultural Institute ( temporarily closed).
Brave the aerial obstacle course at Mega Adventure (Check here for discounts).
Things to do near Adelaide
There's plenty more to do near Adelaide without going too far.
Hahndorf
As we passed through the Adelaide hills, we stopped in Hahndorf, Australia's oldest German town. Here, we enjoyed a fabulous bratwurst and sauerkraut lunch washed down with a dark lager. Then, a walk down the main street passing and enjoying art galleries and artisan shops featuring things like leather, jewellery, fudge, craft beer, and cheese. Everything with a German accent.
If you prefer a tour to Hahndorf from Adelaide, check here for discounts.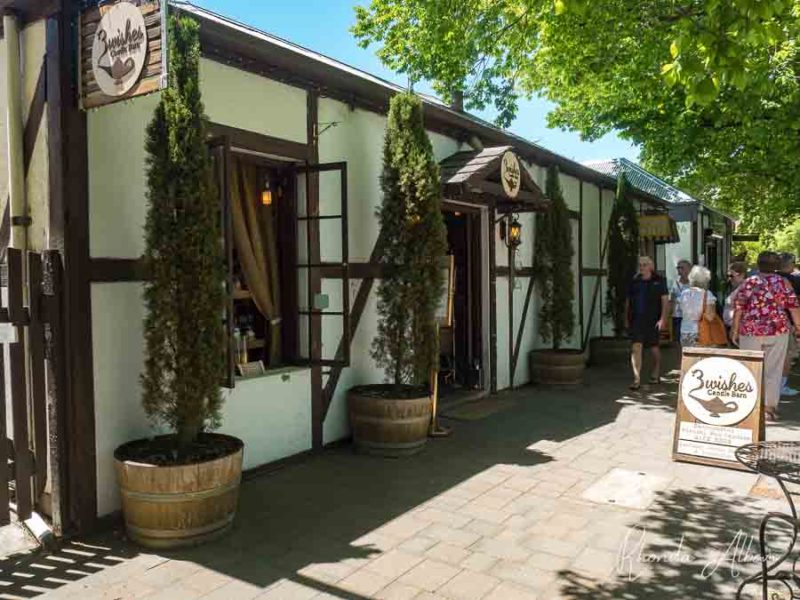 Kangaroo Island
The trip from Adelaide to Kangaroo Island is a 90-minute drive followed by a 40-minute ferry ride. Kangaroo Island was our first stop after landing at the Adelaide airport. We stayed for two full days, and I wouldn't have wanted any less.
It's a big island with slow driving, mostly due to wildlife. We found ourselves stopping for all sorts of animals to cross the road (lizards, echidna, geese, kangaroo), but more often hopping out to get photos.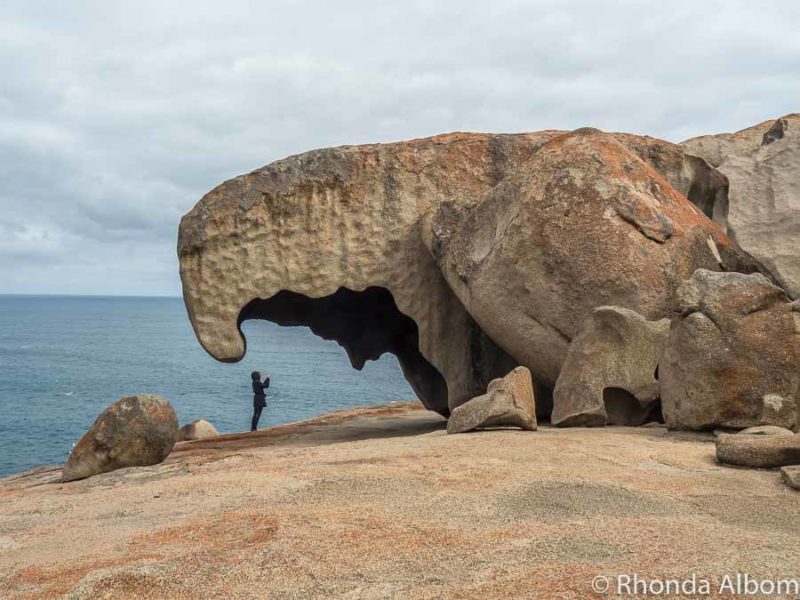 Tips for visiting Adelaide
There are two free buses in the city. The red bus covers just the downtown area, while the green bus goes a bit farther out.
If you take the tram, your ticket is good for two hours, so if you are heading somewhere for a quick meal, you might be able to return on a single ticket.
East Terrace and, more specifically, Ebenezer Place and area surrounding are a great choice for food and drink. We ate at, and recommend, an excellent Latin-style restaurant called La Trabina on Rundle.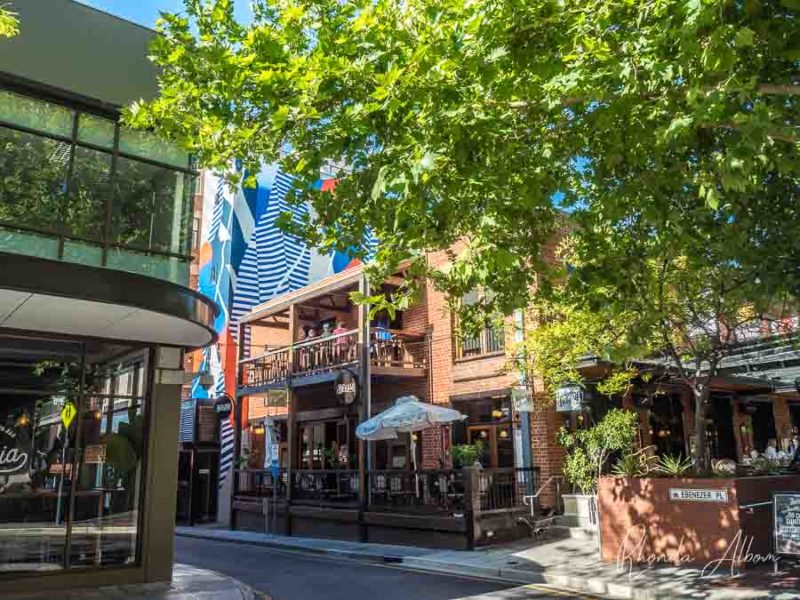 Booking tips for your trip to Adelaide

Rental Car: We always use RentalCars.com, a rental car search engine with no hidden costs. For campervans, note that Spaceships Rentals Aus offers free one-way drop-off.

Activity Discounts: Bookme.com.au offers discounts on many tours and entry fees.

Accommodations: We typically stay in 4-star accommodations. In Adelaide, that is Quest on Franklin.

Travel Insurance: We purchase insurance that covers medical and travel emergencies when we head overseas. We start with World Nomads.

Packing Tips: Get a free copy of our packing light checklist when you sign up for our mailing list. (We pack light, yet have everything we need.)

**Find more money-saving resources on our Travel Resources page.
Save for later
If you enjoyed this article, please share it on social media and save it for later on Pinterest.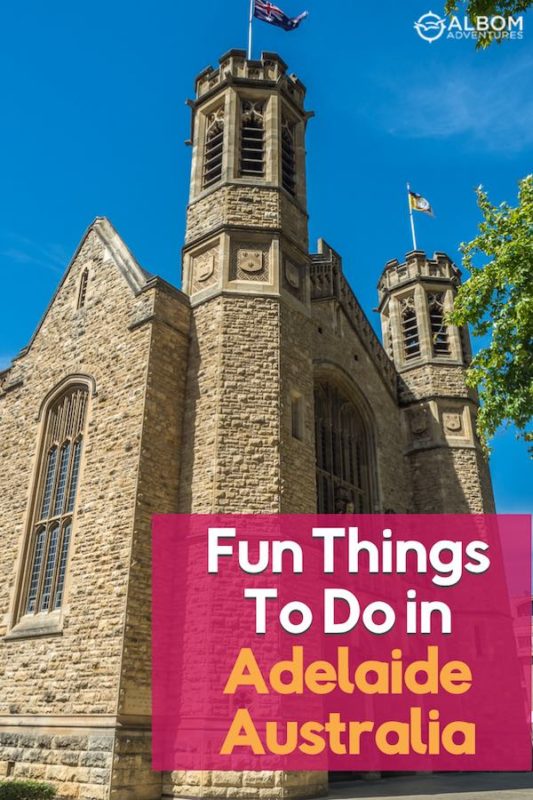 Are there more fun things to do in Adelaide than you had realized?