Yesterday was a perfect spring day for a coastal walk from Takapuna to Milford on Auckland's North Shore. So much of the best of New Zealand, all in one afternoon's adventure; a perfect cup of coffee at Takapuna Beach Cafe, sandy beaches, volcanic rock, gentle waves, a mermaid, cliff and island views, and happy people everywhere.
Here are the highlights walking from Takapuna to Milford: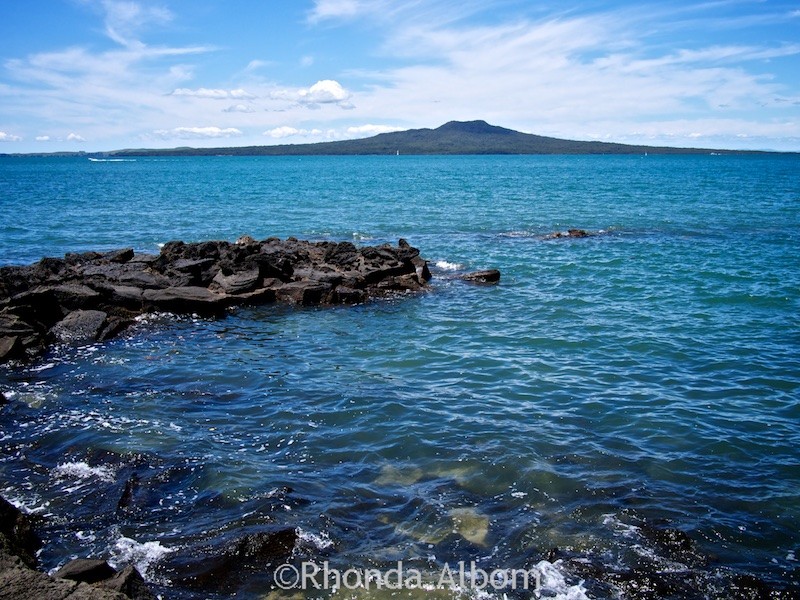 Practical Information to Walk from Takapuna to Milford:
We started in Takapuna from the Takapuna Beach Cafe at the end of The Promenade.
The walk is only 2.1km, but the scenery is so spectacular that it takes a while to walk it, especially if you bring a camera.
The walkway has two distinctively different portions. From Takapuna Beach Cafe to about Audrey Road we walked on uneven surfaces, climbing up and down over black, volcanic rock. According to the sign, it requires a reasonable level of fitness, which I guess I now have as I never found it a problem. There were occasional joggers, confirming that it wasn't too difficult.
The second half of the trail, from about Audrey Road to Milford Beach is paved, easy and suitable for prams.
Children should always be supervised around water, but additional care would be needed for the Takapuna end of this trail.
The walk from Takapuna to Milford is one of the many free things to do in the Auckland region.
Have you walked from Takapuna to Milford? Do you prefer the uneven rocks, or paved path when you walk?
If you enjoyed this walk, please share it on social media, and pin it: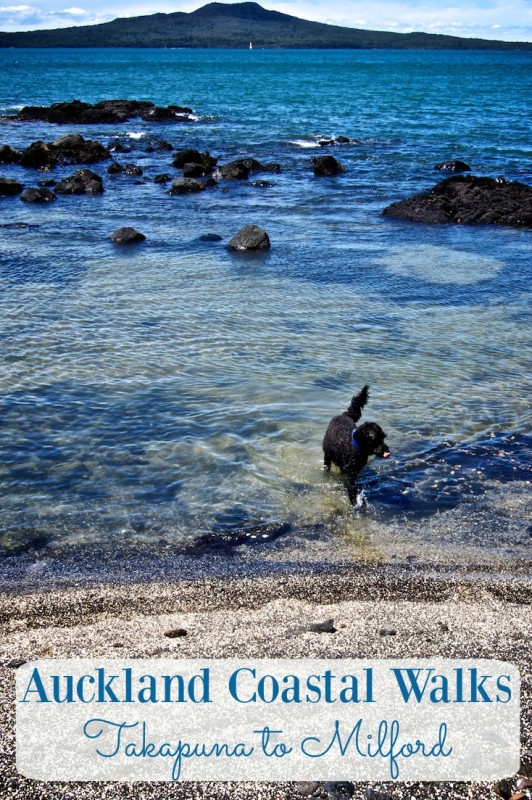 SaveSave