The top things to do in Oamaru, New Zealand, include a visit to the steampunk museum, a walk through the Oamaru Victorian Precinct, and watching adorable little blue penguins.
As if stepping out of a time machine, we entered the Oamaru Victorian Precinct, and it was 1870. Not literally, but there is an overriding feeling that this is a town Father Time forgot. From Victorian architecture to the steampunk ambience and lovable penguins, there are plenty of things to do in Oamaru.
Oamaru is much more than just a quick stop while driving up the South Island's east coast. It's a place to explore, and we recommend spending the night if your schedule allows it.
Here you will find much more than just the fascinating Victorian Precinct. While you will find many of the best things to do in Oamaru there, you also won't want to miss some of the incredible nature and wildlife surrounding the town.
We had arrived late on a Saturday after a rare and lucky wildlife encounter that included endangered yellow-eyed penguins and a New Zealand fur seal pup. Late to bed, early to rise, and we were ready to go. We define early start as out-the-door before 9 am.
It was a Sunday morning, allowing us to head straight to the weekly farmer's market, a well-promoted regional event. To our surprise, this town sleeps later than we do, and the market didn't start until 10 am. This gave us plenty of time for a walk along the coast and a big breakfast. Oamaru is a charming town worth more than a meal stop.
Let New Zealand inspire you …
12 Things to do in Oamaru
Oamaru Victorian Precinct
Arriving here early, before most of the tourists and their modern vehicles, and even before many of the buildings were open, we had a sense that the past had returned. The restored buildings felt untouched.
Everything we see is from the 19th century, and an almost eerie feeling passes over us. As tourists arrive and buildings open up, you have to wonder if Jules Verne sat here when he wrote his romance novels.
It's a town where time stood still, yet it progressed. No wonder it is home to steampunk in New Zealand.
Famous for limestone, the white buildings have been called whitestone (and yes, this town is home to Whitestone Cheese).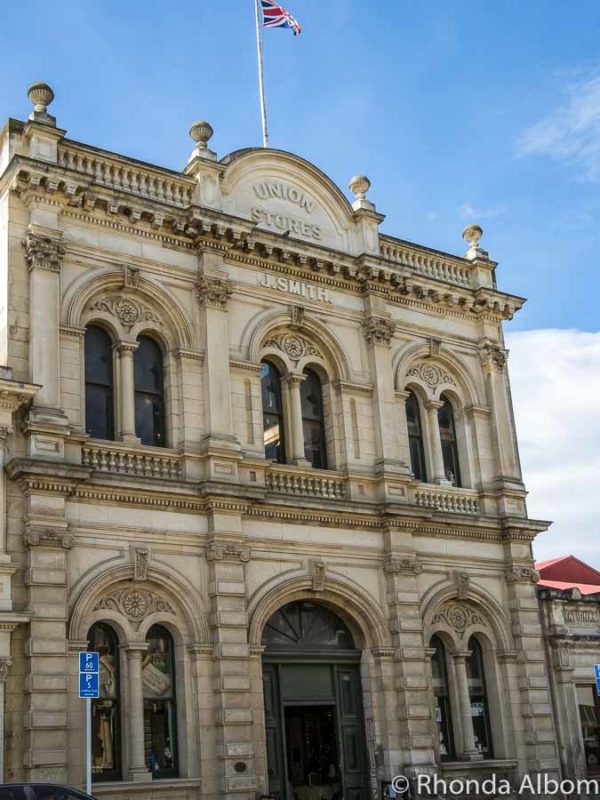 Steampunk HQ
It seems natural that New Zealand's Steampunk Museum is in the Oamaru Victorian Precinct. The choice of an 1883 grain elevator building offered the perfect ambience, just a bit creepy, yet strangely inviting. Inside Steampunk HQ, we were transported to an alternate reality filled with steampunk paraphernalia. Some of it was just to look at and wonder, while others were hands-on. There was a pipe organ to play, old dentist chairs to sit in, and an alternative reality room to experience.
If you are looking for a definition of steampunk, I think dictionary.com defines it well: "Steampunk is a subgenre of science fiction and fantasy featuring advanced machines and other technology based on steam power of the 19th-century and taking place in a recognisable historical period or a fantasy world."
Still confused? Visiting won't help. It's a difficult subculture to understand, yet fascinating to observe, even without full appreciation. Steampunk HQ is one of those places that you have to experience. Check for discount entry tickets for Steampunk HQ.
Whitestone City Interactive Heritage Centre
We travelled back to Oamaru's roots at Whitestone City. As if we were fresh off the ship in the late 1800s, we enter into an interactive world that let us experience the fun side of life in that era.
First, we headed into a saloon for a game of bagatelle, then we took a ride on a working penny-farthing carousel, took a seat in the classroom while the teacher gave a lesson, and we simply walked down the replica road.
The interactive experience allows visitors to discover Victorian-era life, from the rules of the classroom and the consequences of breaking them to learning a new game or two. It's not a museum but rather a place of hands-on discovery.
Oamaru penguin colony
The highlight of many visits to Oamaru is watching the little blue penguins return to shore at dusk. The world's smallest penguin may also be the cutest. What do you think?
Penguins tending to their eggs stay back and can be viewed during the day. The Blue Penguin Colony is a naturally protected habitat. Staffed with marine scientists, the centre is more than just a tourist destination, they also participate in environmental research and the impact of changing environments on penguins.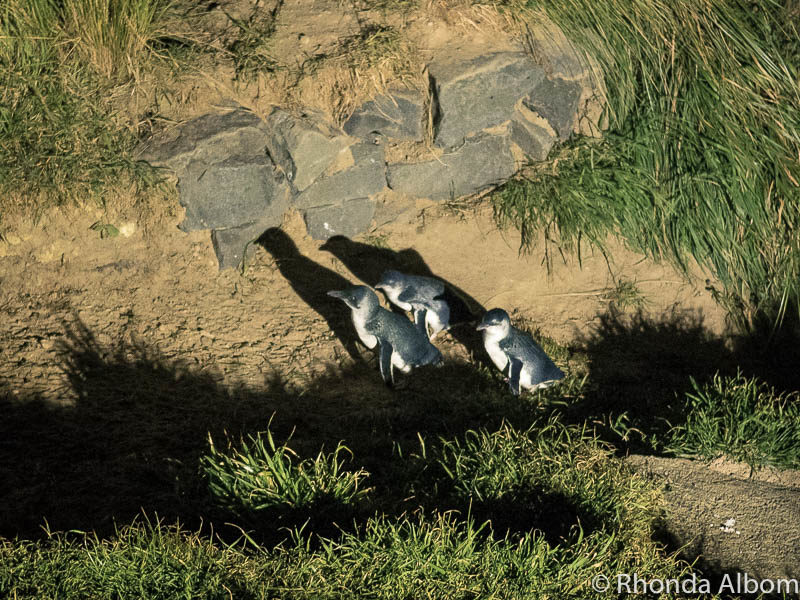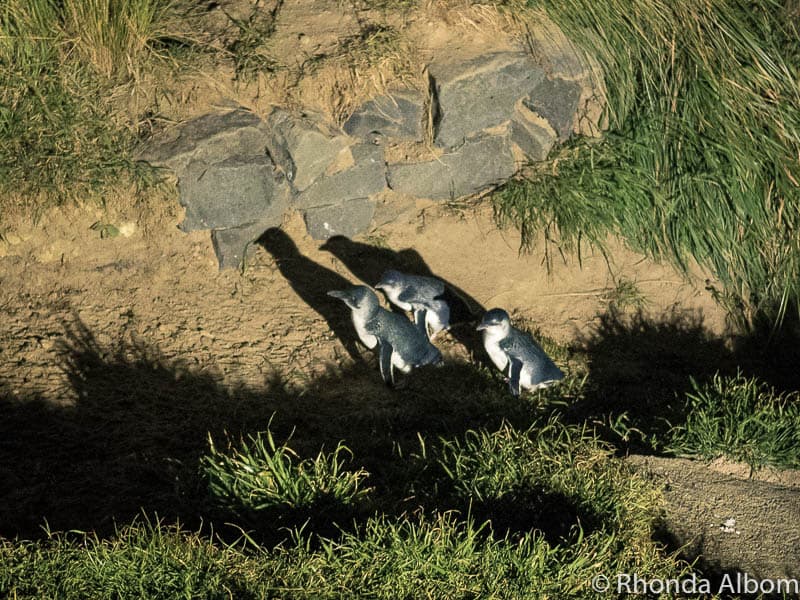 Oamaru playground
Oamaru's unique playground follows the genre of the town. The spot has been home to a playground since the 1920s. However, the current modern Steampunk playground opened in 2011.
For me, it's the giant penny-farthing swing that drew me here, but that's not all. There is also a pirate ship, tower slide, gymnastic rings and equipment, climbing ladders, and a giant elephant.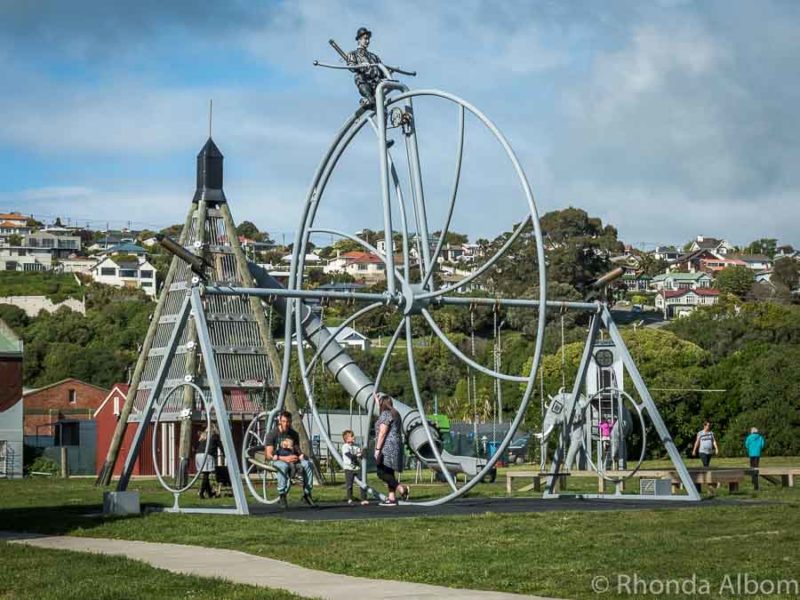 Farmers' market
The Oamaru Farmers' market is much smaller than I imagined. If your goal is a quick glance at everything, you could visit the entire market in 20 minutes or even less, but don't rush. Enjoy the country charm you came here for, and plan to stay a bit longer.
Adorable children danced and played, almost upstaging the talented local musicians (who I believe were their parents). Local fare and produce are there to be enjoyed, and if you haven't had one of the famous South Island cheese rolls, the market is your chance.
Intermix a few local crafts and a friendly atmosphere, and you can be sure most of the town locals are here.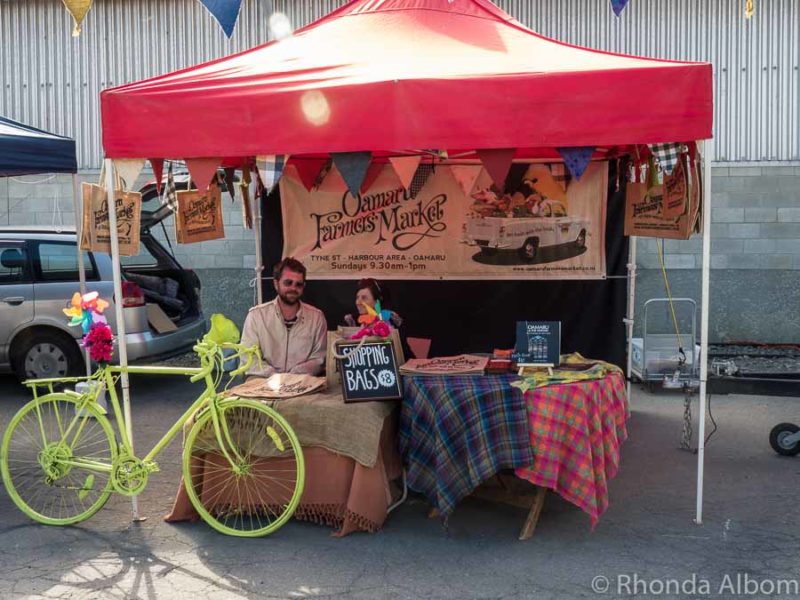 More things to do in Oamaru
Oamaru Lookout Point: A somewhat steep walk or an easy drive brings you to a spectacular lookout point over the harbour.
Penny-farthings spotted inside one of the buildings in the Oamaru Victorian Precinct.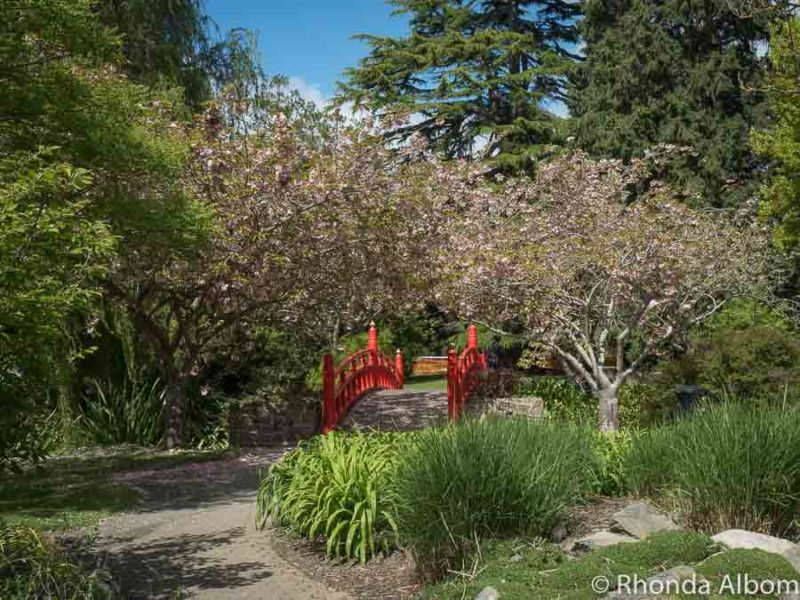 Public Gardens: One of New Zealand's oldest gardens, the Oamaru Public Gardens were opened in 1876 and are now registered as a 'Garden of Significance. We enjoyed the peaceful Chinese Garden portion. There are also several fountains, walking paths, a fernery, a children's playground, a rose garden, and aviaries.
The Galley Restaurant: From the exterior, The Galley appears to be an old, rusty, seaside building with a door that seems locked but, in fact, is open. From the interior, it is a charming cafe with fabulous traditional breakfasts and, more importantly, great coffee. After your meal, take a walk along the waterfront.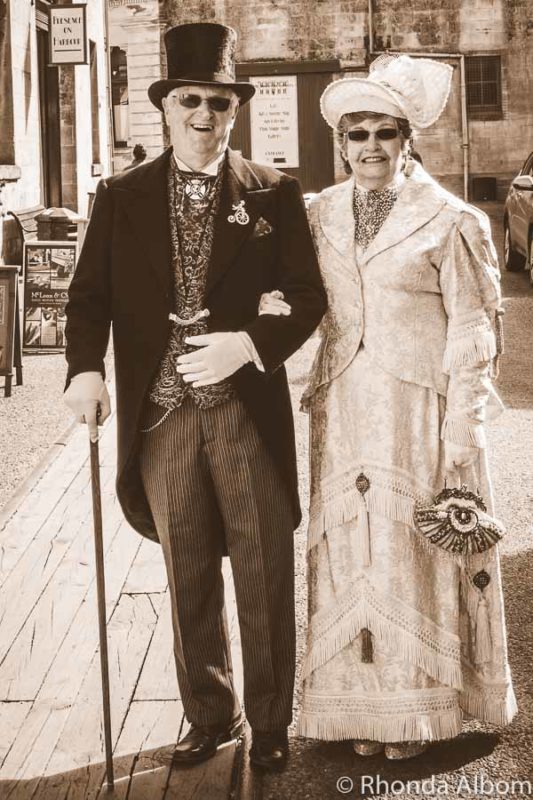 I was so excited to see these two that I forgot to ask why they dressed this way.
St Lukes Anglican Church
This was one of my favourite displays. It sits next to the artist's workshop that invites visitors to request entry.
More on Oamaru
Oamaru is a seaside town located on the east coast of the Waitaki District (Otago) in the South Island of New Zealand.
We drove up the coast after spending several days in Dunedin. We made an overnight stop in Oamaru on our way to Christchurch. The drive times are approximately Dunedin to Oamaru: 1.5 hours, Oamaru to Timaru: 1 hour, and Timaru to Christchurch: 2.25 hours.
The Seasider train, part of the Dunedin Railway, also travels to Oamaru, similar to the scenic train trip we took to Taieri Gorge.
There are a number of motels along the road in Oamaru, any of which look fine. We opted for the one with the best price. Reserve a room through Booking.com
Save on your NZ trip with these resources
These are our go-to companies when we travel. We believe this list to be the best in each category. You can't go wrong using them on your trip too.
Check out our travel resources page for more companies that we use when you travel.
Save for later
If you enjoyed this article, please share it on social media and save it for later on Pinterest.
Have you been to Oamaru? Are you a fan of Steampunk?
Disclaimer: We are frequently provided with complimentary entrances, tours, or sample items to aid in the writing of Albom Adventures. However, the opinions expressed here are strictly our own.