Whether you are looking for the adrenaline extreme or just a bit of excitement, Auckland New Zealand has it all. A country known for pushing to the limit, many of these are once in a lifetime opportunities. Ignore the rumour that says you must head to the South Island for adrenaline rush activities. Check out these exciting options on the water, on land, and in the air, and get ready for exciting adventure activities in Auckland.
We often have affiliate partnerships with companies that we trust and recommend. We receive a small compensation if you make a purchase using these links. In some cases, the links can save you up to 70%.
Adrenaline rush activities on the water
As a result of being built on an isthmus, it is not surprising that there are plenty of water-based adventure activities in Auckland. Some of my favourites include taking the helm of an America's Cup boat, surfing, jet boating, or the thrill that comes from watching a whale breach the water's surface.
America's Cup sailing
This is the real thing – an opportunity to crew on a former Team New Zealand America's Cup yacht. Of course, the expert crew is there to assist, but it is the passengers who race and steer the yacht. There are sails to adjust, ropes to pull, and decisions to be made.
There are jobs for everyone who wants one. Or, choose to sit and enjoy the wind in your hair while you admire the city skyline. Either way, the two hours out on the water are magical. And, best of all, depending on the day and time you select, you can get a discount on an America's Cup sailing adventure.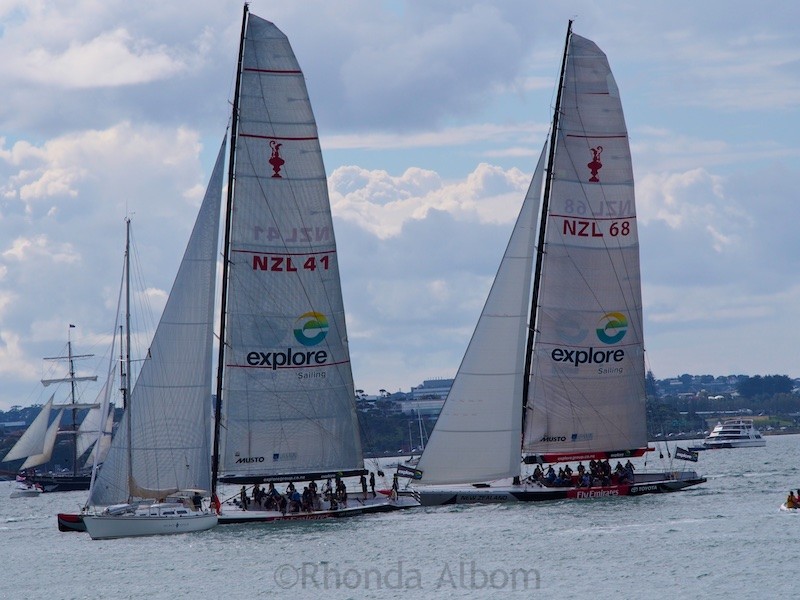 Surfing
The wild west coast beaches are ready for surfers, but take caution and remember to swim between the flags. If you're new to surfing, check and see if there are discounts on surf lessons available on the days you will be at Muriwai.
And while you are here, be sure to check out the black sand. It's loaded with magnetite, an iron-bearing mineral, making it magnetic.
An Australian Gannet colony flies over 2ooo kilometres each year to breed near Muriwai Beach. Consequently, should you visit Muriwai between August and February, you will find these beautiful birds.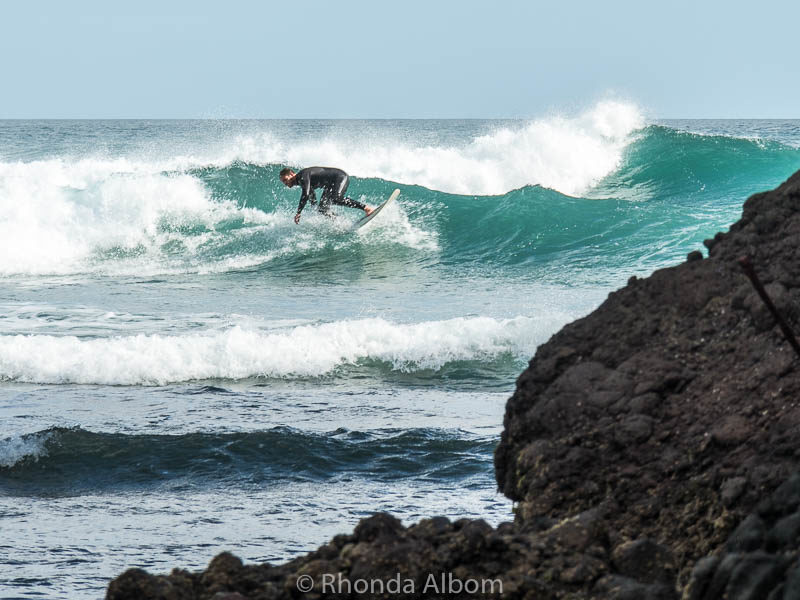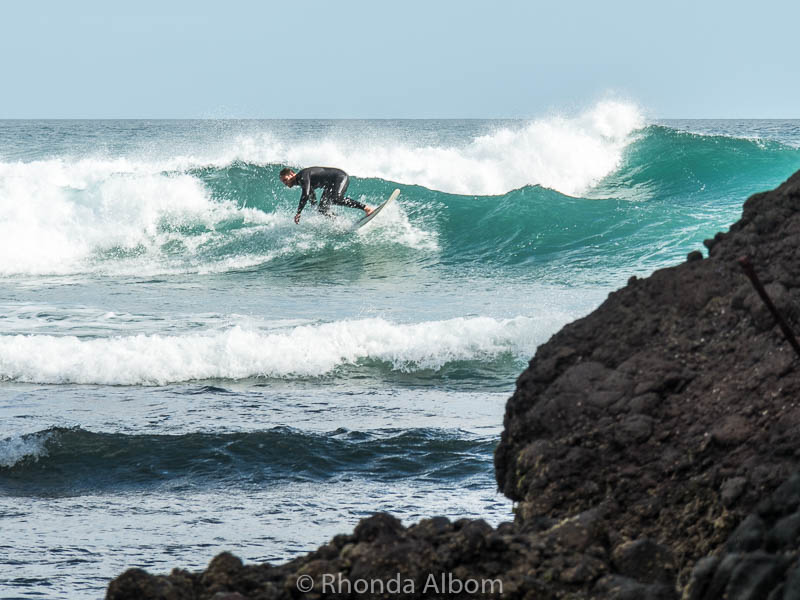 Jet boats
Everyone should get out on Auckland Harbour at least once, whether it be racing in an America's Cup yacht, on a dinner cruise, on a ferry, or with the power and excitement of the spins and tricks offered by the jet boats. In addition to the high-speed excitement, you will see icon landmarks like Chesea Sugar Factory and Kauri Point. Check for discounts here.
Auckland whale and dolphin safari
Every moment on an Auckland Whale and Dolphin Safari is exciting. For me, it is one of the most thrilling things to do in Auckland. Nothing tops the day's first sighting. As the boat turns toward hundreds of seabirds diving into the water, the commentator explains that this feeding frenzy will attract dolphins, and the whales will be close behind.
On approach, the boat slows and smiling passengers move towards the rails for a better view. An onboard marine researcher points out the frolicking dolphins. It isn't long before the seabirds take flight and, in what seems like complete silence, a majestic whale breaks the water's surface. Click here to check for discounts and get your tickets for a dolphin and whale safari.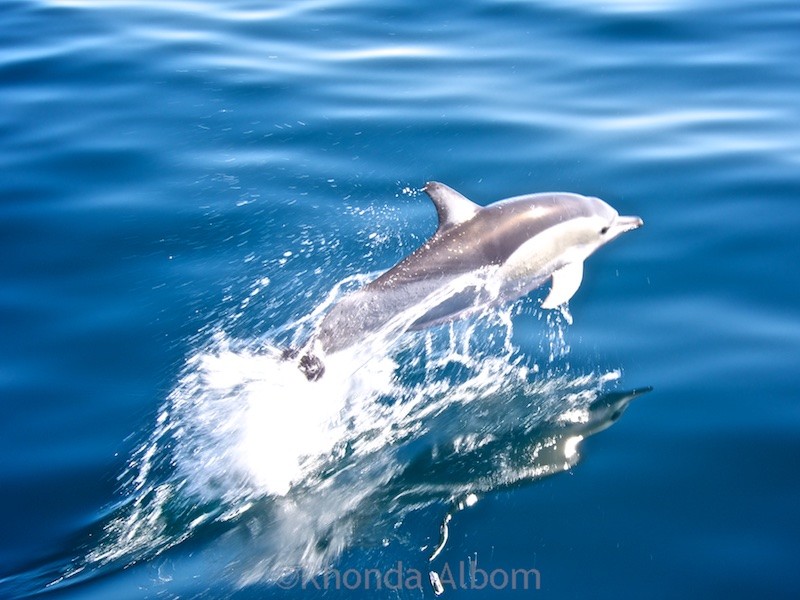 Adrenaline rush activities on the land
Rainbow's End
New Zealand's largest theme park is small compared to some of the giants around the world, yet it is packed with excitement. If you are born brave you can take the vertical drop reaching speeds of 82 km/hour. Test your courage on any of the five thrill rides that spin, flip, corkscrew, and otherwise leave you screaming. Stratosfear (shown in the photo) at its most extreme is considered their scariest ride.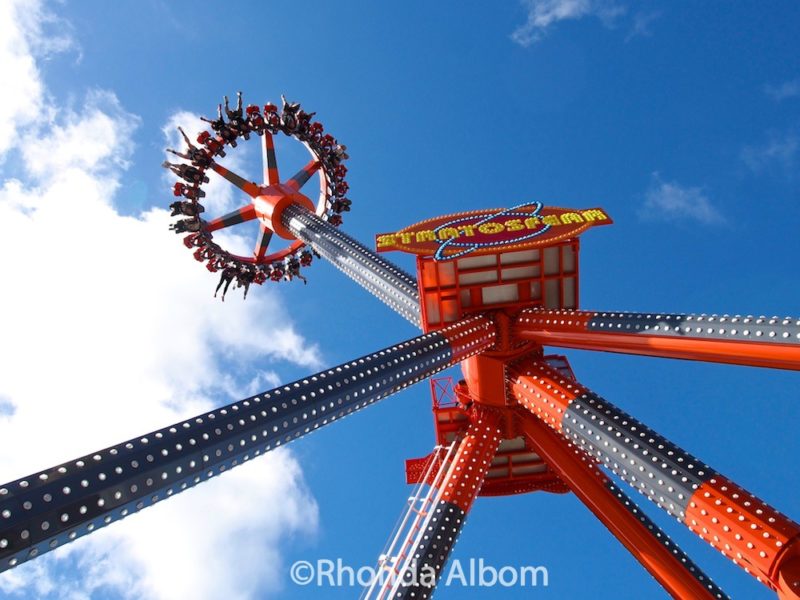 Bridge Walk or Bungy Jump
If bungy jumping off a major bridge is your idea of a thrill, why not leap off the Auckland Harbour Bridge? Two exciting adrenaline activities: Auckland Bridge Walk or Bungy Jump in one location. Check availability and price for bungy jumping.
Indoor skiing or snowboarding
SnowPlanet is an indoor snow dome featuring a small terrain park, usually with at least one jump and several rails. With a dedicated learners area, it's also the perfect spot for future adrenaline junkies. It's located in Silverdale, about 30 minutes from Auckland CBD. However, if you want the thrill of outdoor snow sports, you will have to leave the city. There are plenty of ski fields in New Zealand.
Check for SnowPlanet discounts depending on the day and time selected (not always available, but always worth checking): Click for a Snowplanet full-day pass or a Snowplanet 4-hour pass.
Adrenaline rush activities in the air
Adrenaline activities in Auckland are not limited to the water. Some of the exciting things to do in Auckland include being catapulted into the air, zipping over a winery, walking around or jumping off the Sky Tower, or heading up even higher and skydiving back to the ground level.
Skyscreamer (Now called G-Max Bungy)
Currently closed. Best described as a reverse bungy, if that were such a thing. Strapped to a seat, the riders are catapulted into the air at 5Gs, reaching 200kph in just 2 seconds. At the maximum stretch, riders are floating, suspended for a moment, until they fall rapidly back down.
Eco Zip Adventures
Zipping over the canopy, riders enjoy the lush green native forests of Waiheke Island. Everything about EcoZip Adventure resonates natural beauty and excitement. Before taking the ferry back to Auckland, visit one of the world-famous wineries on Waiheke Island, or visit one of the many beaches. Check for discounts and book ahead for your EcoZip adventure.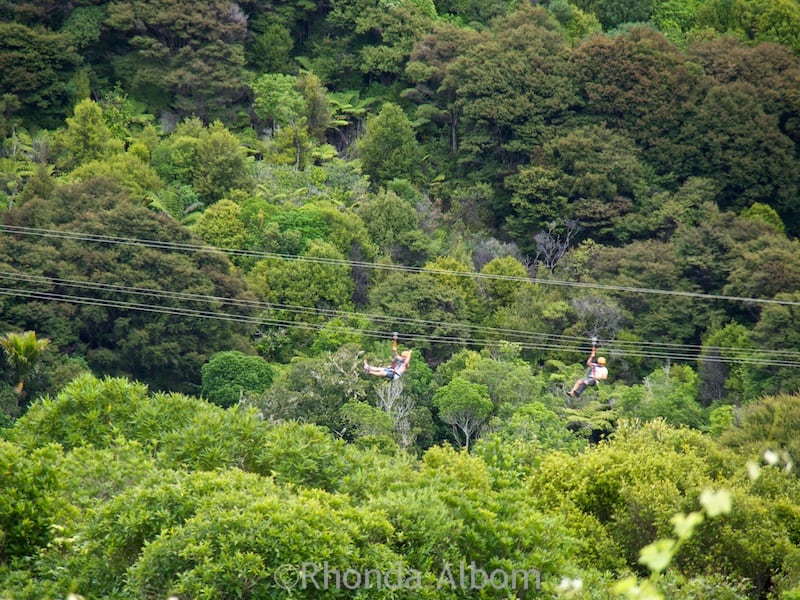 SkyJump or SkyWalk
Adrenaline junkies looking for a thrill have two options from the top of the Sky Tower: SkyJump or SkyWalk.
The first, a base jump via wire, plunges brave riders from 192m, at speeds up to 85km/hour. It is fast enough to satisfy any dare-devil yet slower than a traditional bungy jump, thus allowing participants to enjoy both the thrill and the view on the way down.
SkyWalk takes tethered visitors all the way around the tower on a narrow 1.2 metre-wide ledge suspended 192 metres above the ground. The lack of handrail makes it all the more exciting.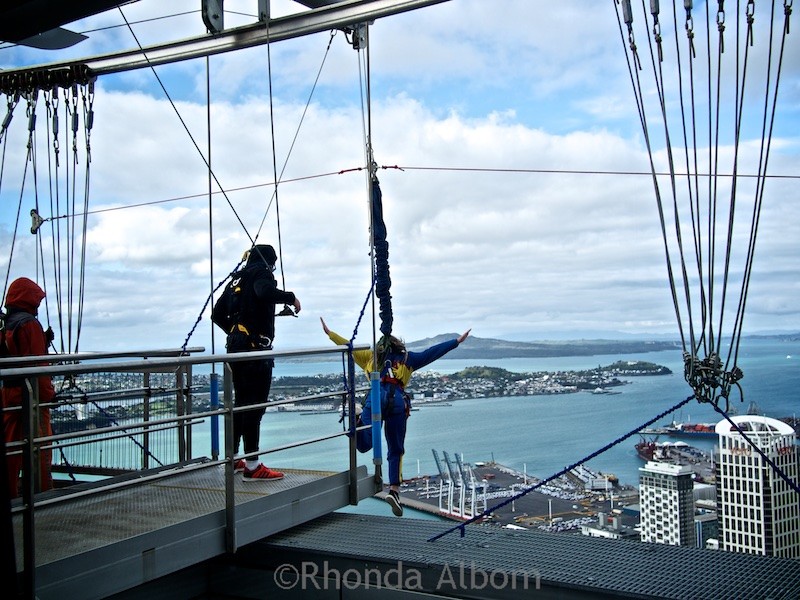 Skydive Auckland
I may not be brave enough to give it a try, but Skydive Auckland is one of the adrenaline rush activities in Auckland that should be included in this list. Jumping from 13,000ft or upgrading to an even higher jump, you will free fall for 45 seconds. Enjoy magnificent west coast views as you reach speeds of 200+km per hour. Check for discount options here.
Adrenalin Forest
A six-level obstacle course through beautiful pine trees ranging from just 1m off the ground the navigating bridges, swings, crossing nets and climbing to 20m. It all ends with a flying fox. Have fun as you challenge yourself and tick another item off your adrenaline junkie bucket list. Check for discounts here.
Save for later
If you enjoyed this article, please share it on social media and save it for later on Pinterest.
Planning tips for Auckland
We often have affiliate partnerships with companies that we trust and recommend. We receive a small compensation if you make a purchase using these links. In some cases, the links can save you up to 70%.
First-time visitors start here: New Zealand travel guide or with our favourite New Zealand road trips.

Rental Vehicles: For cars, we always use RentalCars.com, a rental car search engine with no hidden costs. For campervans, note that Spaceships Rentals NZ offers free one-way drop-off between Auckland and Christchurch.

Accommodations: We typically stay in 4-star accommodations. We live in Auckland and recommend either Hotel DeBrett or SkyCity Grand Hotel (if you're on a tight budget, check out the backpacker options on Booking.com)

Activity Discounts: We use Bookme.co.nz to find discounts on entry tickets and tours in New Zealand.

Travel Insurance: We always start with World Nomads.

What to bring: Get a free copy of our New Zealand packing list when you sign up for our mailing list.

**Find more money-saving resources on our Travel Resources page.
Which of these adrenaline rush activities appeal to you?
More from Auckland you might like:
Disclaimer: We are frequently provided with a complimentary entry or other benefits. However, the opinions expressed here are strictly my own.