It's been eight years since we drove through the Catlins rainforest along the southern coast of New Zealand's South Island. We have done a lot of traveling since then, yet the Catlins is still one of my favorite spots. Looking at the old photos, two things occur to me, first our girls have grown up so quickly and second, the Catlins are as impressive as I remember.
The Catlins are the area along the Southern coast between Fortrose and Kaka Point. Entering the Catlins takes you off the beaten path and into an unspoiled, subtropical paradise. It's an area to be savored and enjoyed.
If in a hurry, one could drive through the Catlins in less than 2 hours. We took 3 days and really enjoyed the wild, rugged coastline; dense, temperate rainforests dotted with spectacular waterfalls; 160 million year old petrified wood; and, several endangered species including Hector's Dolphin and one of the world's rarest penguins (yellow eyed penguins). Being a distance from the typical tourist routes, many visitors to New Zealand skip the Catlins.
Our hikes through the rainforest were spectacular, despite the on and off drizzle. It is the rain that amplifies the rich colors of the rainforest and the cool, humid weather kept us comfortable as we hiked. Each stop along the road was different, each hike dramatic in its own way.  A few highlights: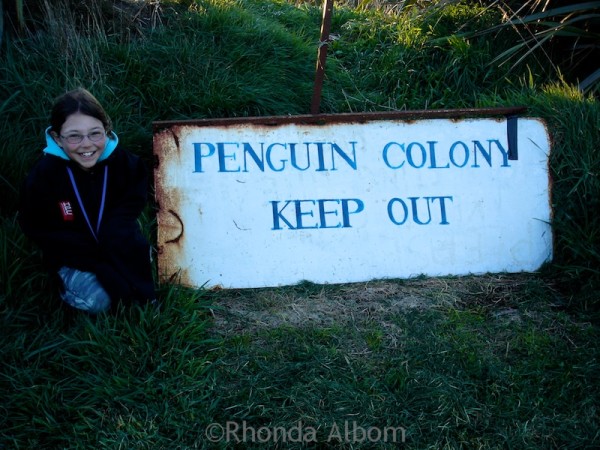 Practical Information:
The total population of the Catlins is about 1,200 and the land mass is approximately 1900 km² (730 sq mi).
The climate is temperate, and cooler than other parts of New Zealand. Be sure to wear layers. The winds kick up and feel quite cold, contrasting the warmer calm areas.
As the Catlins is largely rainforest, you should expect some drizzle at minimum. It rains more than half of the days spread throughout the year.
Typical summer temperatures are 18-20 °C (64-68 °F), while average winter temperatures are 10-13 °C (50-55 °F).
Have you been to the Catlins? Have you hiked in a rainforest? Does this inspire you to travel?
This post is shared for:


Weekend Travel Inspiration is co-hosted by: me (Albom Adventures), Reflections Enroute, TheCrowdedPlanet, ContentedTraveller, Safari254, Families Go! and Malaysian Meanders. Don't miss our new Weekend Travel Inspiration Facebook Page.

Ready, set, link!
1. Link one of your inspirational travel photos or stories to this post by adding your info.
2. Copy and paste our badge and a link to this page.
3. Visit some of the other wonderful travel bloggers, read their posts, and leave a comment. It would be great if you could comment on 2-3 posts.
4. Tweet it and include this hashtag. #wkendtravelinspiration.
5. Follow all the hosts of Weekend Travel Inspiration who are working hard to spread the word on what wonderful work travel bloggers are doing.

Loading InLinkz ...
If you enjoyed this post, please pin it:

This post also linked at The Weekly Postcard at Travel Notes and Beyond, Weekend Wanderlust at Justin plus Lauren, Sunday's in My City at the Unknown Mami and, Travel Photo Mondays at Travel Photo Discoveries.