Driving along the west coast of Morocco, we turned inland at Agadir. We passed several roadside vendors offering Moroccan argan oil, but we didn't stop. We were on a mission to find goats in trees. Were the rumours true, where does argan oil come from? Could goats actually be the first step in the making of Moroccan argan oil?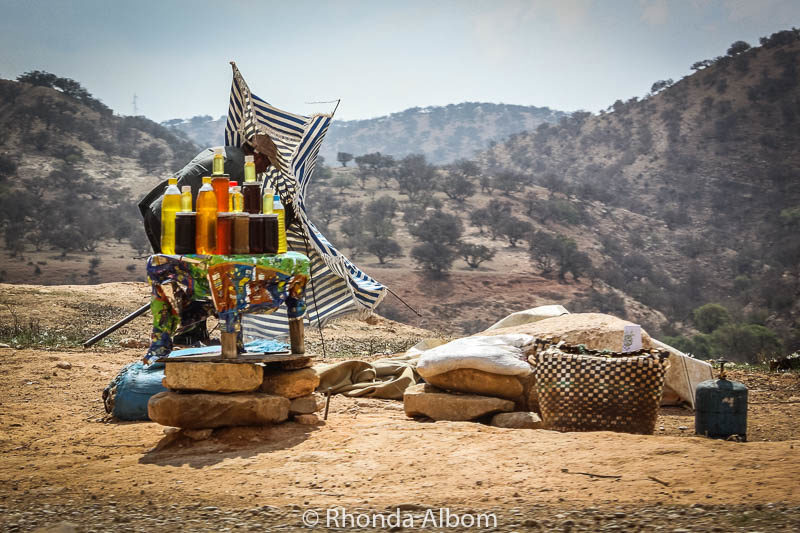 We were told we would see goats in trees between Marrakesh and Essaouira, but we didn't. Again between Essaouira and Agadir, there were none.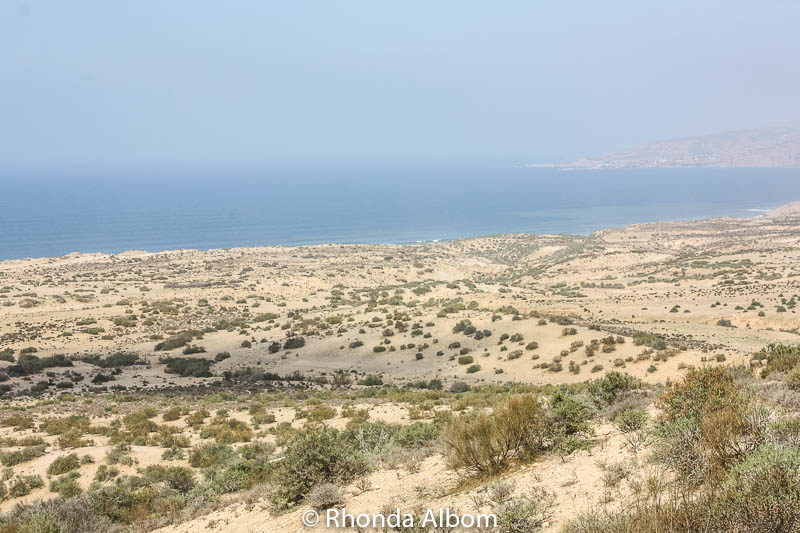 Now we were heading to the interior. At least the driving was easier outside of Marrakesh. There were fewer drivers on the roads cutting us off, donkey carts now stayed on the shoulder, and almost no pedestrians ran randomly in front of the car. The ever-changing views are dotted with litter, and finally, there they were: the goats in trees.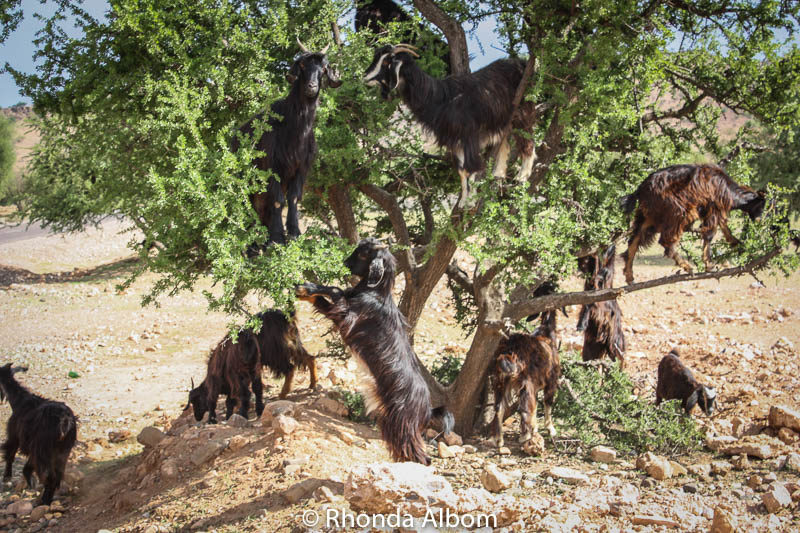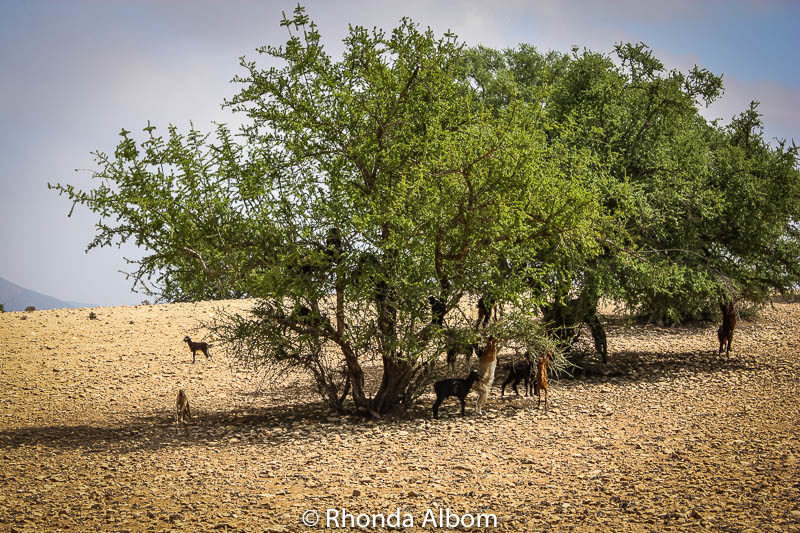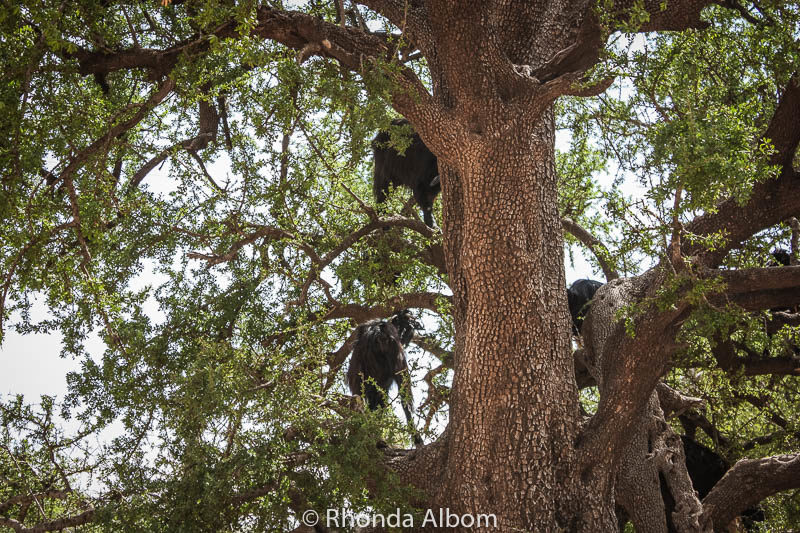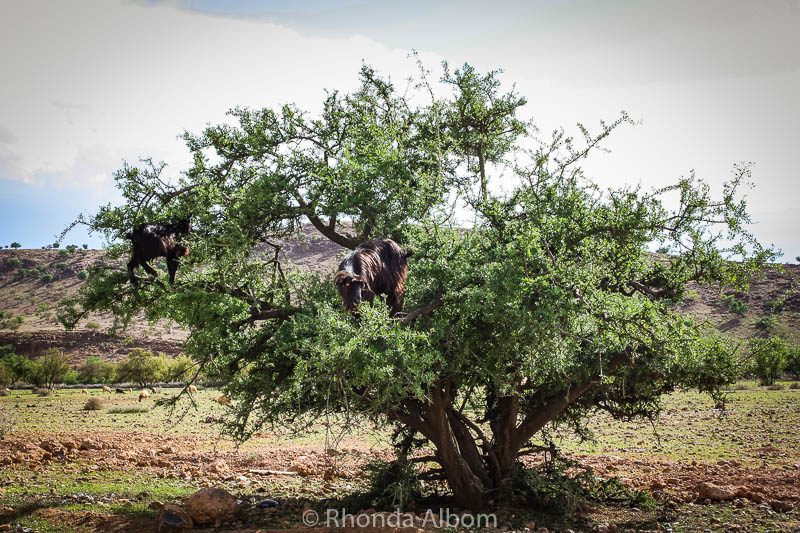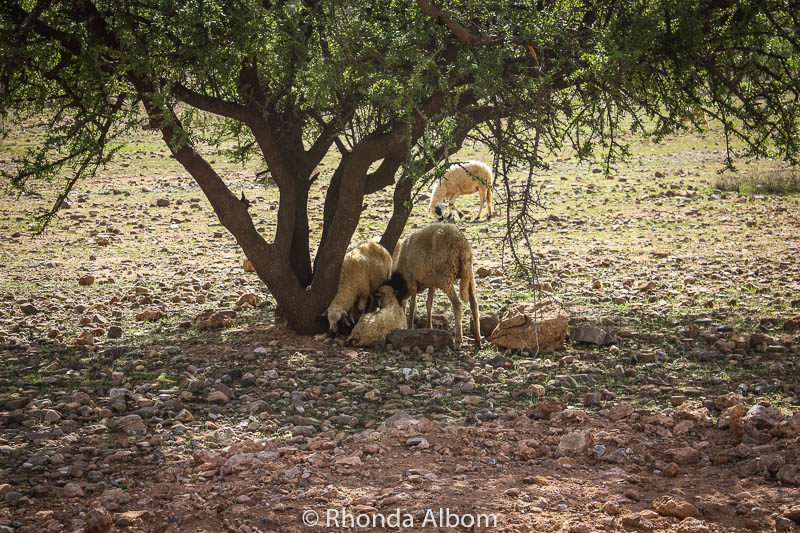 Where Does Argan Oil Come From?
Moroccan argan oil is made from the seed of the Argania Spinosa (Argan Tree), a native to the Souss-Massa-Drâa region of Morocco and Algeria. While the traditional method allows the goats to processes the nuts first, as this softens the husk, some Berber women will hand pick and open the nut to get at the seed.
(Yes, we are talking about retrieving the seeds from the goat poop according to CBS News, much the same as the famous kopi luwak coffee is from beans processed through a civet.)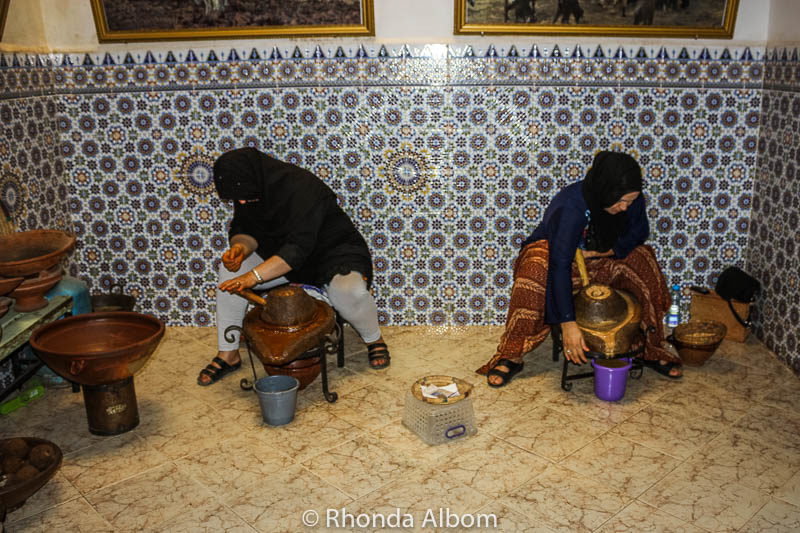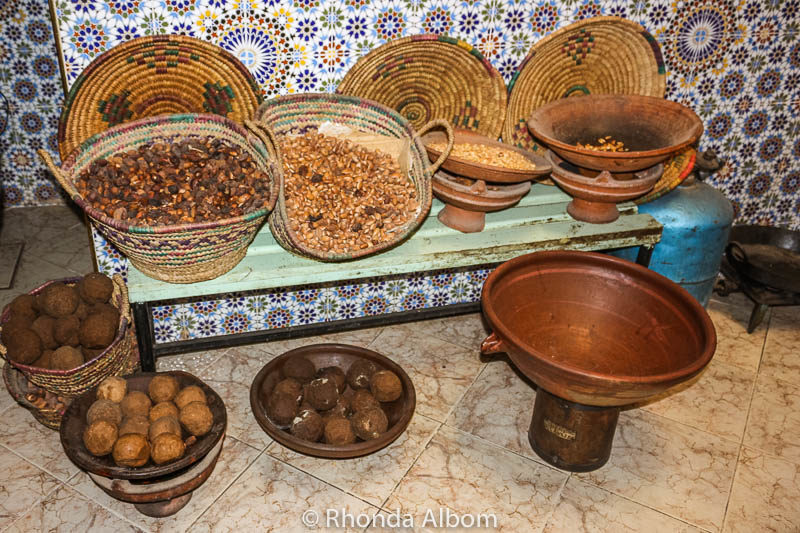 More on Goats in Trees and Moroccan Argan Oil
Moroccan argan oil is often referred to as a miracle oil or liquid gold.
Its benefits to skin and hair are well known. It's also thought to aid in digestion, reduce joint pain, and stabilize blood sugar.
We were able to apply a few drops on our skin, and also offered a small bowl of argan oil and bread for dipping. It's smooth with a pleasant aroma and an acquired taste.
There is usually a goat herder with the animals.
Standard practice is to offer a few coins in payment for taking photos.
While we wonder if we could have brought fresh Moroccan argan oil back home to New Zealand (as we have strict biosecurity laws), I regret not purchasing more of the oil at the Moroccan prices. Today, Moroccan argan oil seems to be a common ingredient in hair and skin products.
Where to Stay
While in the region, we treated ourselves to a bit of luxurious relaxation at Riad Jnane Ines in Taroudant. Fragrant lemon trees, a beautifully manicured garden, an outdoor pool, and a wellness centre with a hammam bath made this a day of paradise amidst the hustle of Morocco.
⇒ Click Here to check the availability of Riad Jnane Ines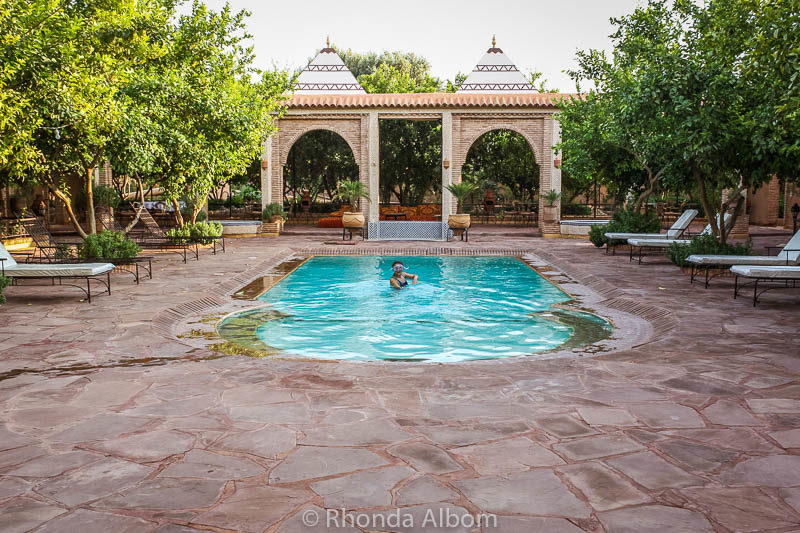 Our Moroccan Road trip started with train travel from Fes to Marrakesh. Here we rented a car and headed first to Essaouira on the west coast, then south to Agadir before turning inland and passing through Taroudant on the way to the Sahara.
Please Share this Article
If you enjoyed these images of goats in trees and the processes of making Moroccan argan oil, please pin it on Pinterest: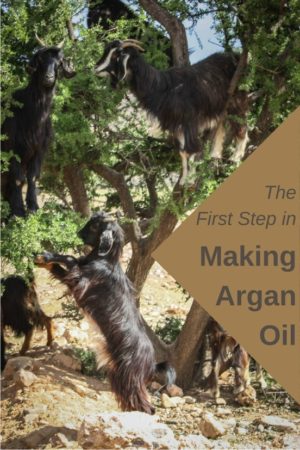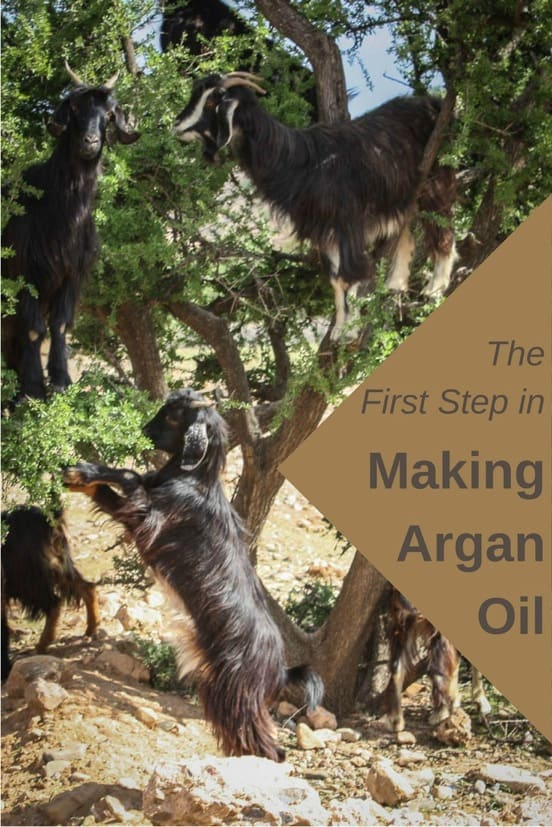 Have you seen goats in trees? Did you know that Moroccan argan oil seeds are first processed through a goat?