Moroccan doors, often set into arched doorways and surrounded by intricate tile work, offer an insight into another world. They are a fascinating reflection of craftsmanship. The recurring archways in Moroccan architecture give it a distinctive look, one that is easily recognizable, despite the variety of arch shapes used.
Take a look at this image, with three different Moroccan archways shapes amongst four arches, while there is only one Moroccan door along the wall. Add the repetitive pattern in the tiles and the solid colour textured wall and the look is inarguably Moorish.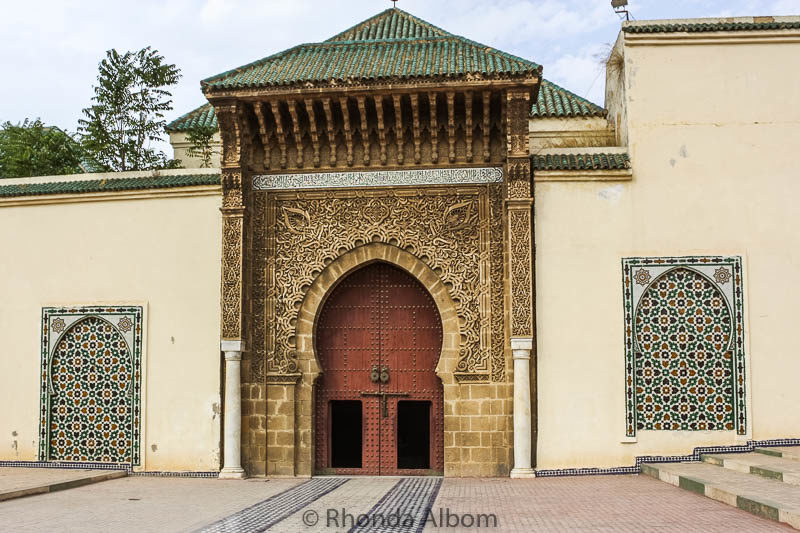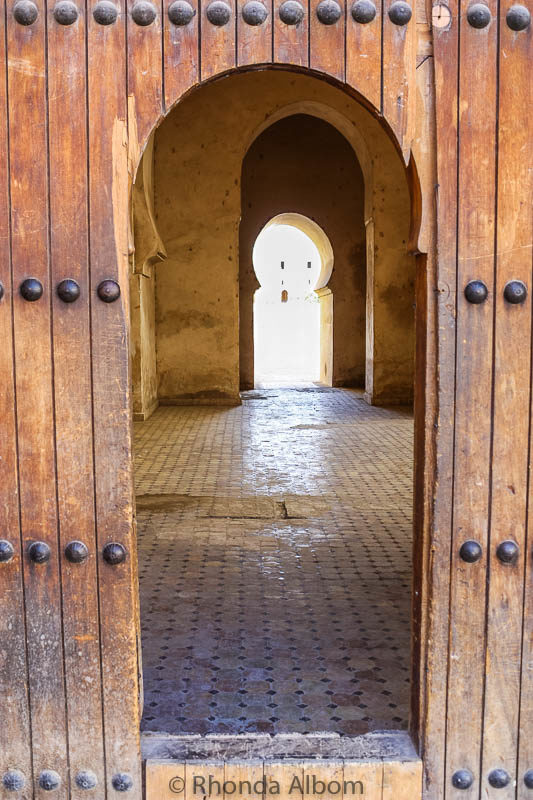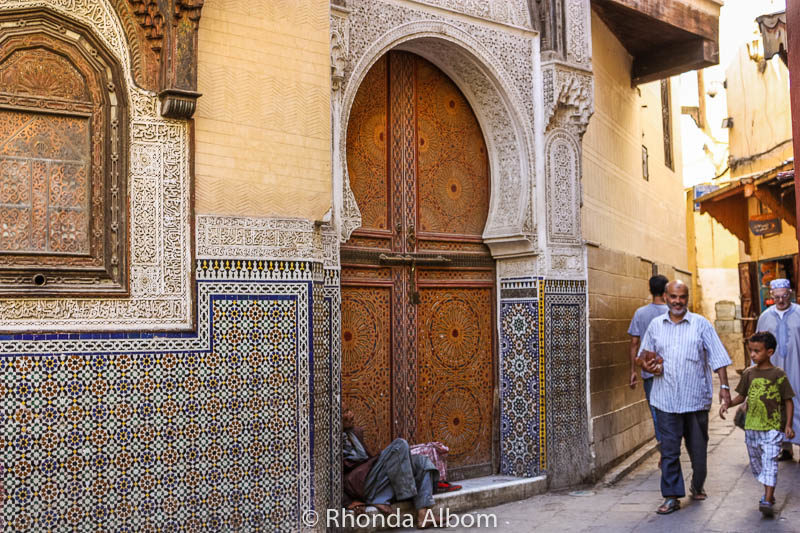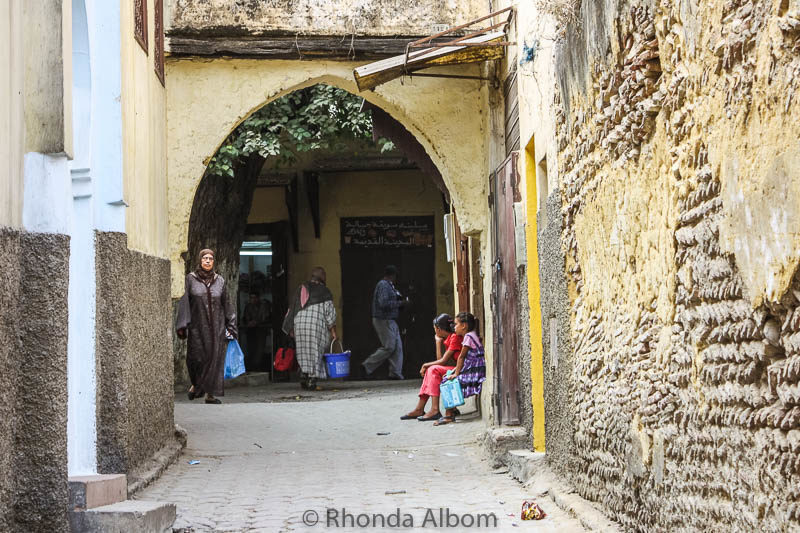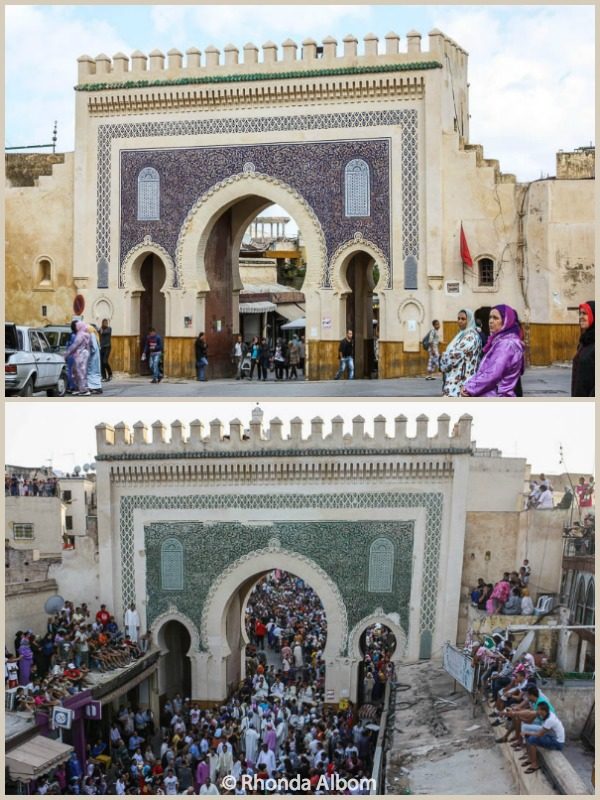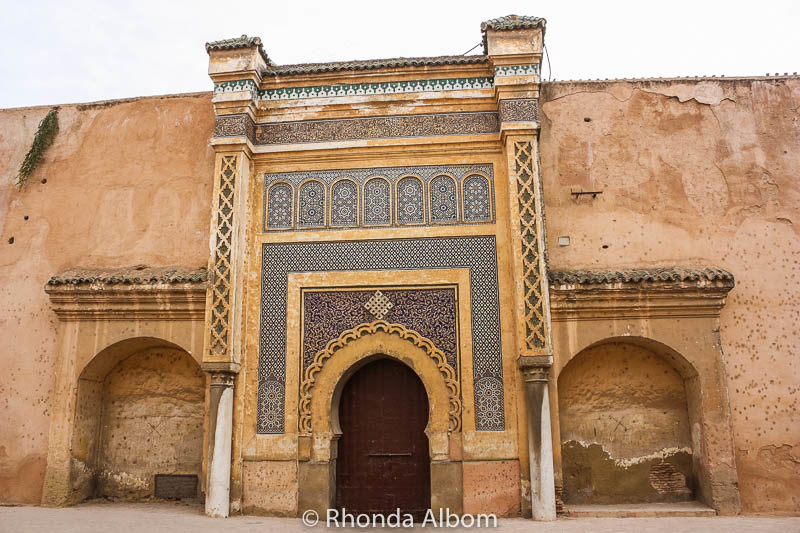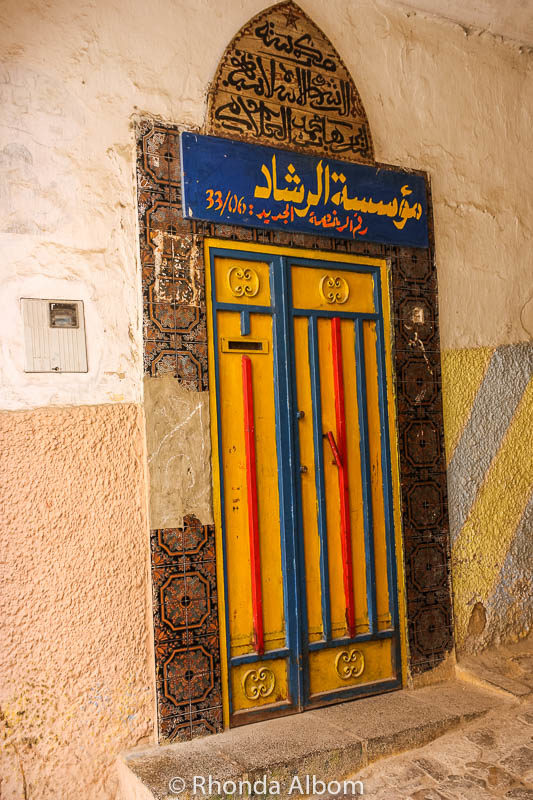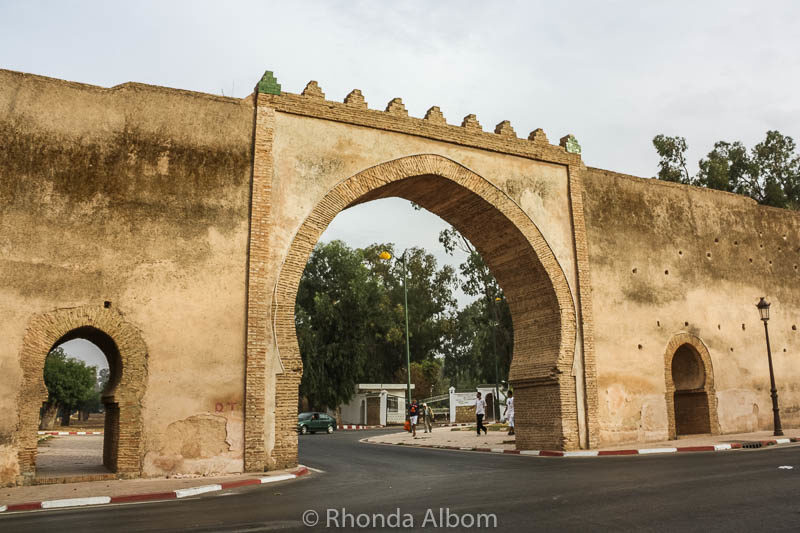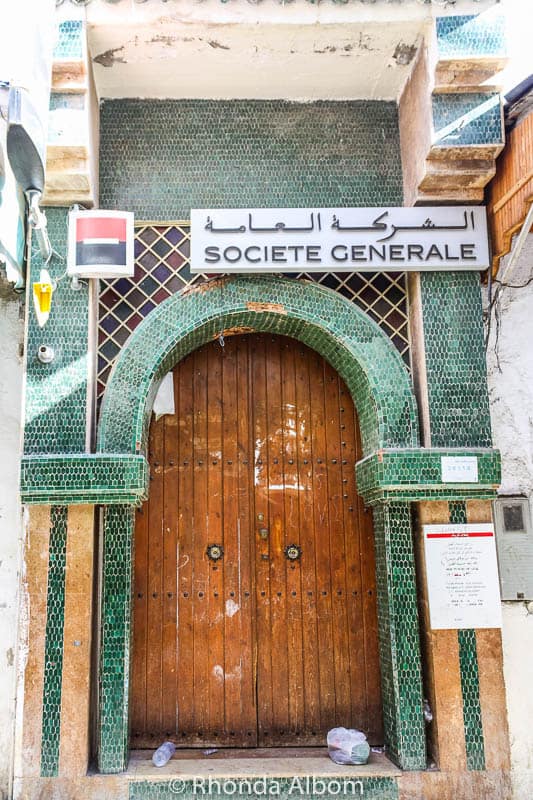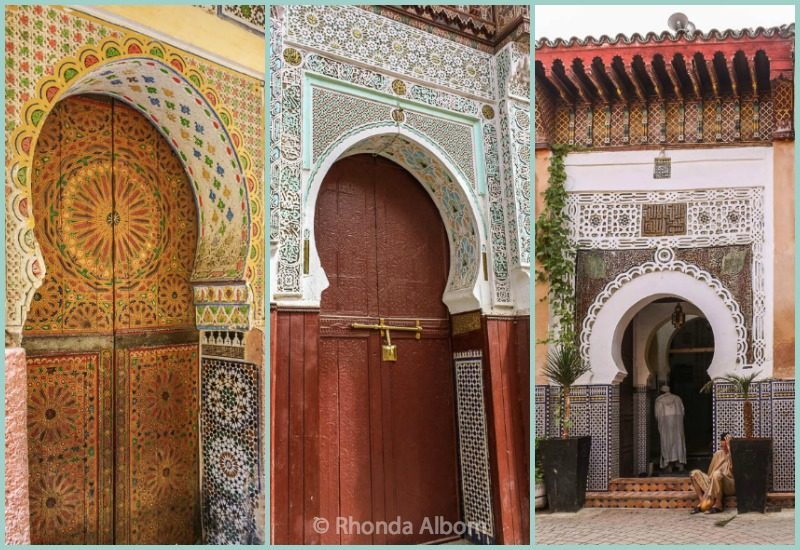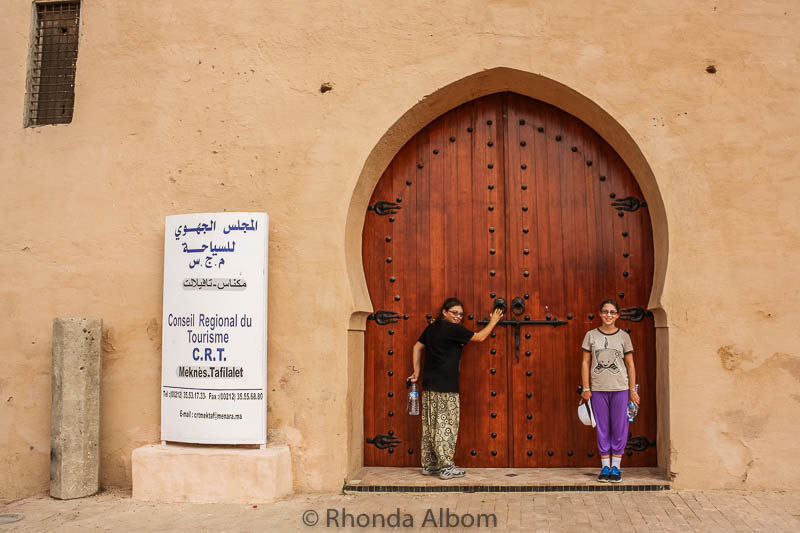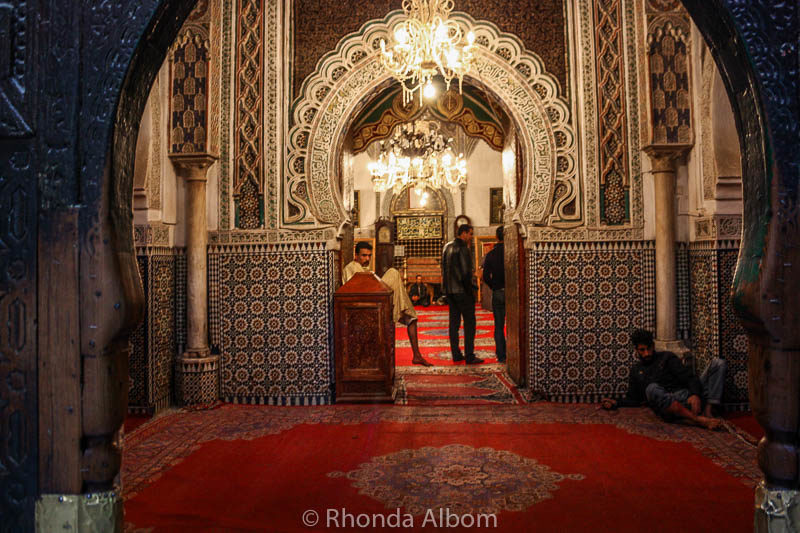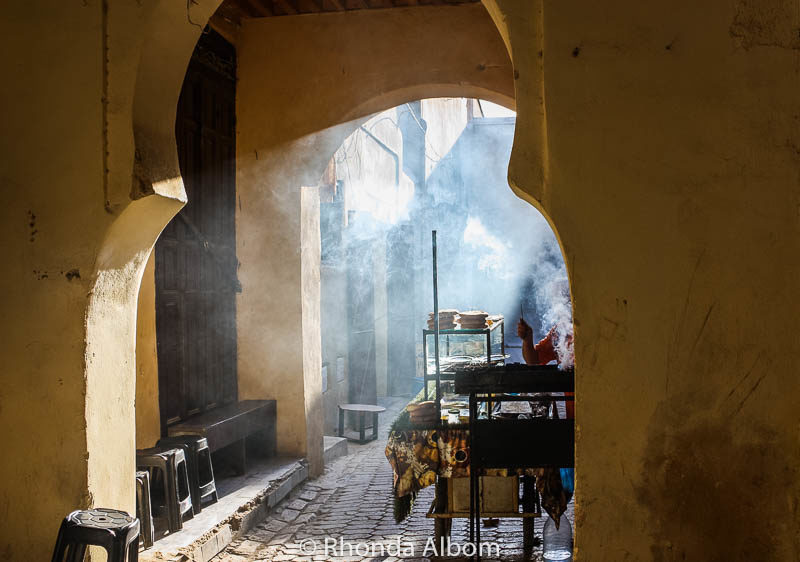 Note: Based on world conditions, we advise checking official channels including cancellation policies prior to booking. Also, with often reduced capacity, booking ahead becomes more important.
Features of Moroccan Doors
Moroccan doors are often oversized and intricately patterned.
Blue colours are commonly used on doors as represent the sky, heaven, water and the planet Mercury. Blues range from a greenish turquoise to dark indigo.
Features of Moroccan Arches
Originally designed for stability and structure, Moroccan arches are now more commonly decor.
The horseshoe arch, also called keyhole arch, is one of the most commonly used shapes in Moroccan architecture.
Arches are used in nearly all Moroccan homes.
Tips for Taking Photos in Morocco:
If you love taking photos of Moroccan doors, detailed tile work, arched doorways, locals, architecture, landscape or anything else in Morocco, be ready as opportunities are around every corner. You'll want to follow a few simple guidelines for taking photos in Morocco:
If you carry an expensive camera, you will draw unwanted attention and probably spend more in every purchase negotiation, as you have advertised your wealth. I shoot with an Olympus OMD Em5 Mark II. Aside from its smaller size being easier to carry, it also appears to be less valuable.
Do not take photographs of military activity or sensitive political sites.
Also do not take photographs of policemen, soldiers, embassies, official buildings, or even convoys of limousines.
The laws on drones are quite restrictive. You are required to obtain permission from the Moroccan Civil Aviation Authority to fly a drone in the country.
Respect privacy. Ask permission before taking photos of people. Many Moroccans don't want to be in photos. Use gestures if you don't speak the language (Arabic or French). Their response is usually clear.
Carry small currency with you. In many tourist areas, especially Djemma el Fna in Marrakesh, locals make a living posing for photos, for payment (10 dirham seemed to be standard when we visited).
If you prefer candid shots, a zoom lens from a distance can be used but isn't considered to be polite. Find an interesting background, heavy with foot traffic, and set yourself up somewhere in the distance. Be patient and wait for the shot.
If you are not comfortable asking permission, a tour guide can often help break the ice. Use a licensed guide.
Doors on this Page
While we travelled throughout much of the country, the Moroccan doors on this page were found in Fes and Meknes.
If you enjoyed these images of arched doorways, city gates, and Moroccan doors, please Pin it on Pinterest: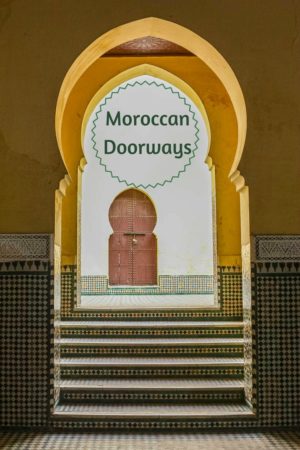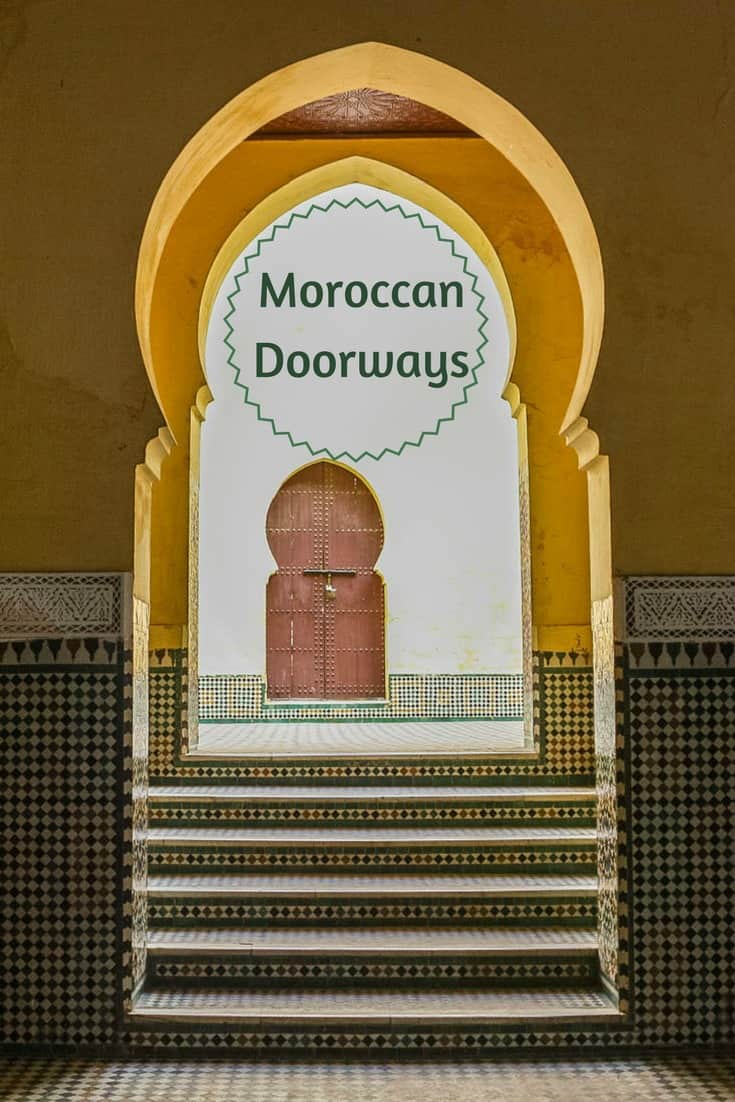 Are you a fan of Moorish architecture and Moroccan doors? Do you photograph arched doorways?