Moroccan doors set in Moorish arches and surrounded by intricate tile work offer an insight into another world.
They are a fascinating reflection of impeccable craftsmanship. The recurring archways in Moroccan architecture give it a distinctive look, one that is easily recognizable, despite the variety of exact arch shapes used.
Take a look at this image, with three different Moroccan archways shapes amongst four arches, while there is only one Moroccan door along the wall. Add the repetitive pattern in the tiles and the solid colour textured wall and the look is inarguably Moorish.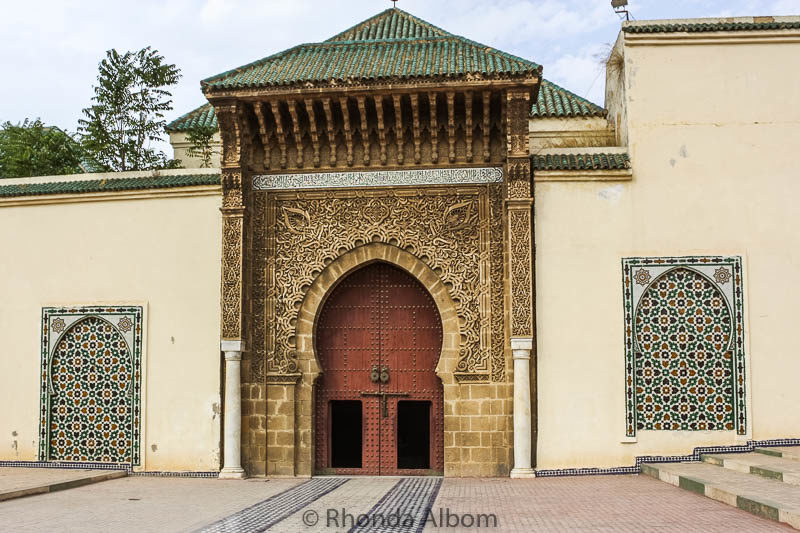 Note: Based on world conditions, we advise checking official channels including cancellation policies prior to booking. Also, with often reduced capacity, booking ahead becomes more important.
Features of Moorish Arches
After a month in Morocco, we saw hundreds of different Moroccan doors, often set into a variety of subtly different shapes.
Yet, despite the differences, there is something unique about the general style. When we visited places in Spain like Alhambra in Granada or the Alcazar in Seville, their similar archways instantly conjured up images of Morocco in my head.
The key features are:
Originally designed for stability and structure, today Moroccan arches are often just decor.
The horseshoe arch (also called the keyhole arch, Moroccan arch, or Moorish arch) is one of the most common shapes in Moroccan architecture. It's an emblematic arch of Islamic architecture.
The arch itself forms more than just a semicircle, with a rounded, pointed or lobed top portion.
Expertly crafted with Precision and detail.
We saw Arches in nearly every Moroccan mosque, home, gate, and other buildings.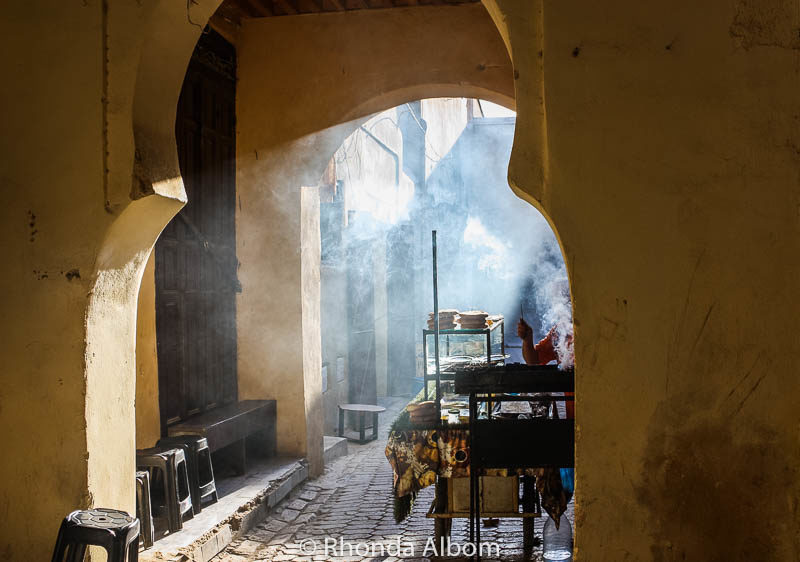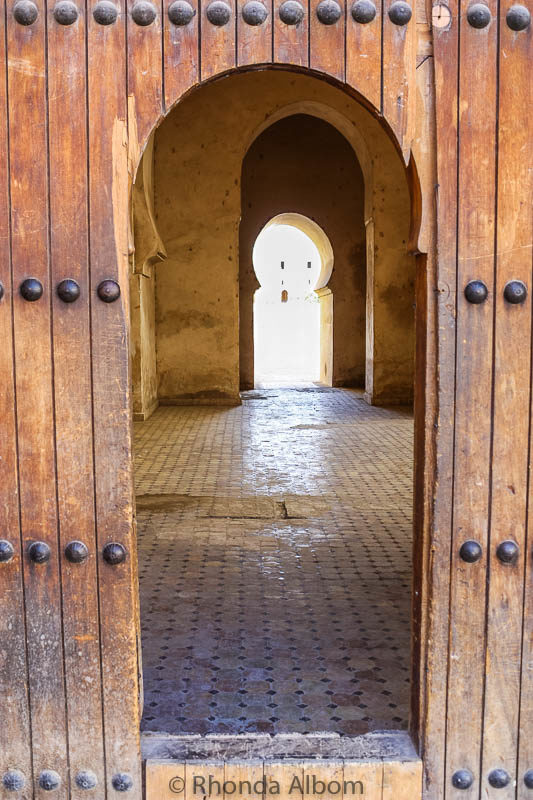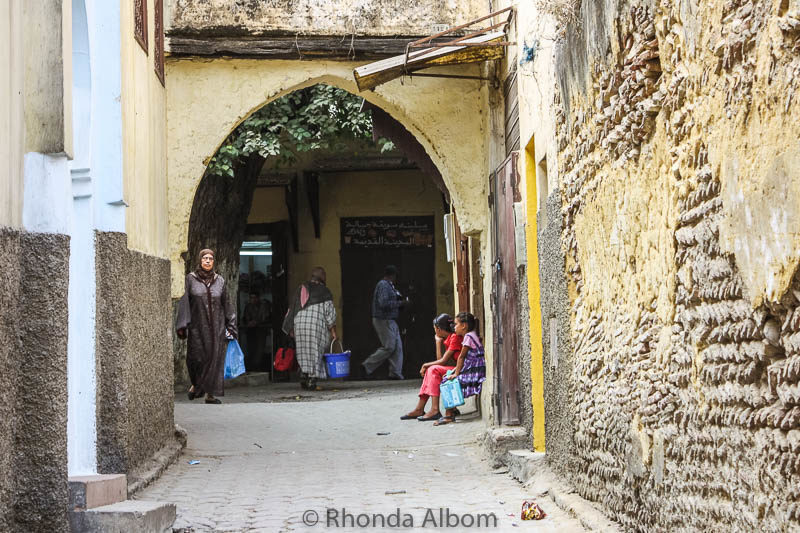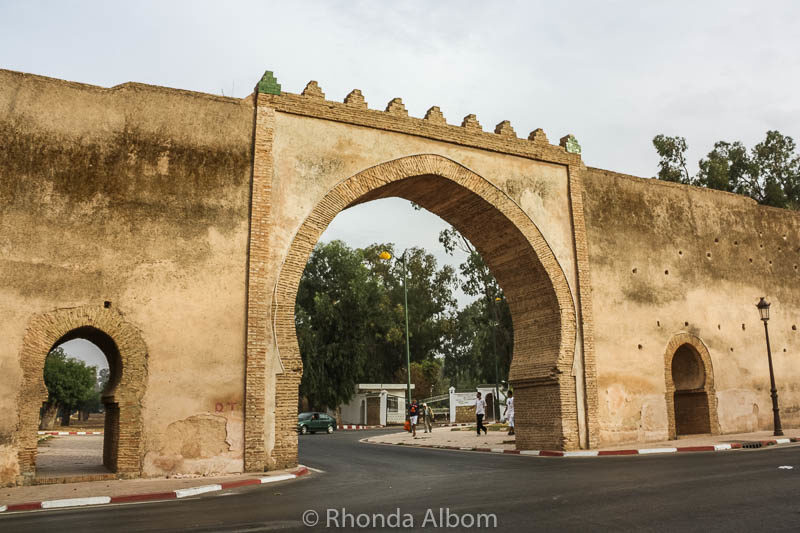 Features of Moroccan doors
Moroccan doors are often oversized and intricately patterned.
Often made with expert craftmanship skills passed down through the generations.
Blue colours commonly used on doors represent the sky, heaven, water and the planet Mercury. Blues range from greenish turquoise to dark indigo.
Walking the streets of both the medinas and modern areas of town is an eclectic mix of newer doors and century-old masterpieces.
Often the patterns tell a story, often defining heritage or culture.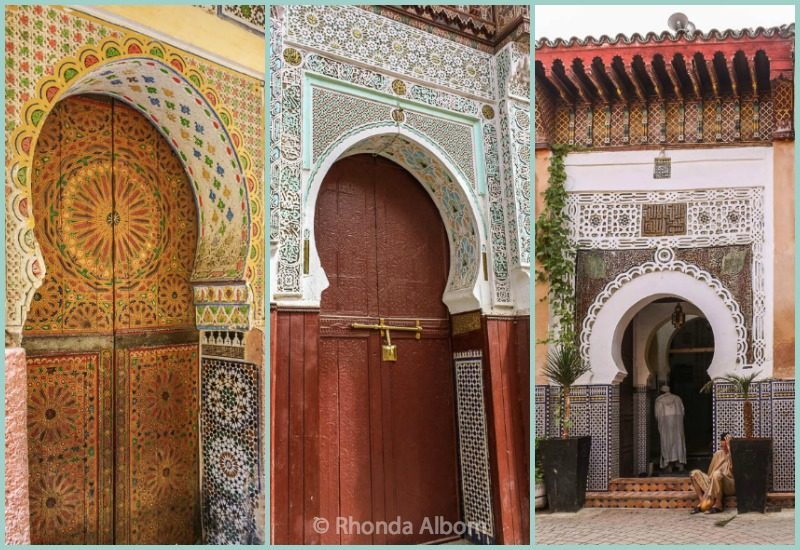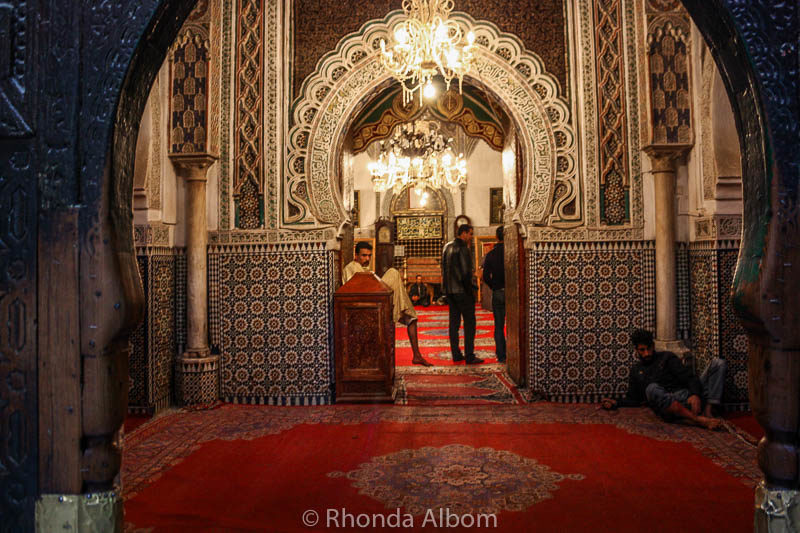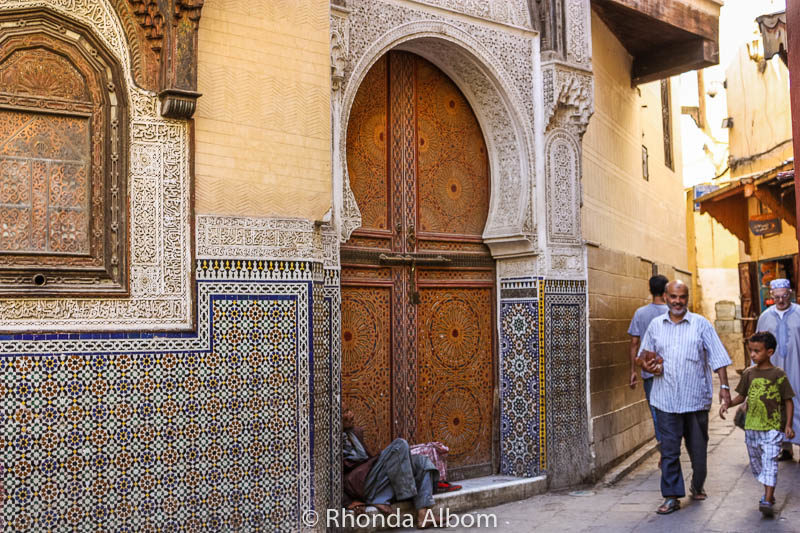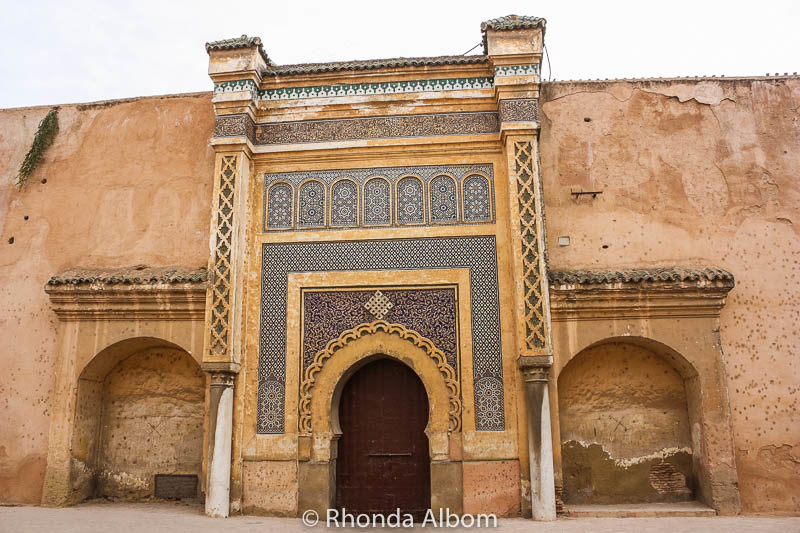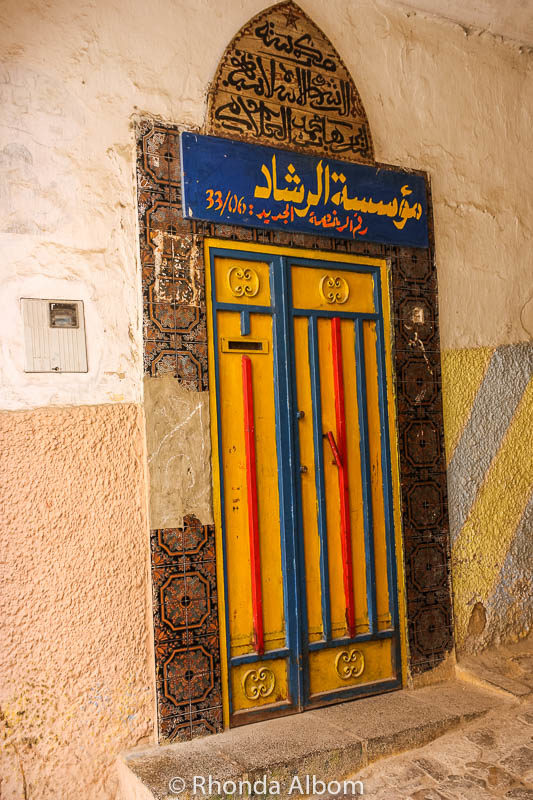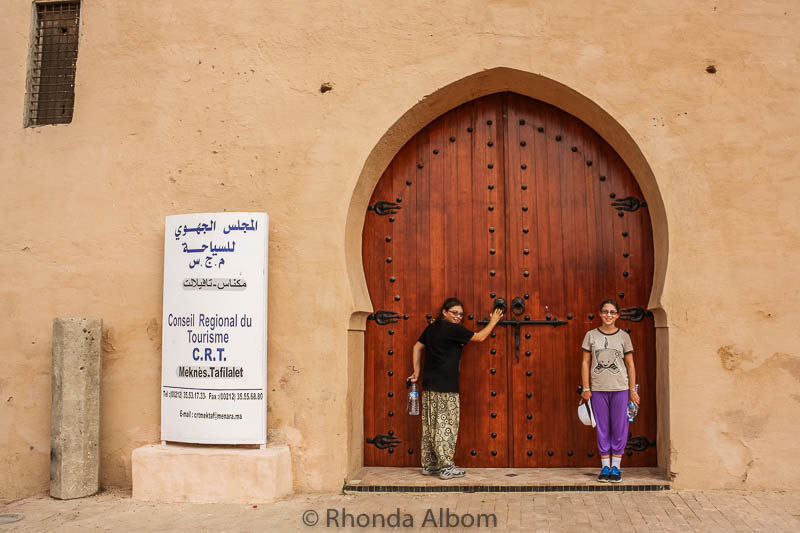 Moroccan doors on this page
Although we travelled throughout much of the country, the Moroccan doors on this page are in Fes or Meknes.
Best deals and discounts for your travel planning needs
We earn from qualifying purchases through partnerships or affiliate programs.
Flights: When it comes to flights, we always start with Expedia.

Hotels: We use Booking.com to compare and book accommodations. Don't miss Booking.com's Getaway 2022 Deals that save 15% or more on selected accommodations. (T&Cs apply)

Other accommodations: If you prefer B&B or self-contained type lodging, check out VRBO.

Vehicle hire: RentalCars is like a rental car search engine with no hidden costs, that lets us find the best deals on car rentals worldwide.

Private Tours: We are big fans of ToursByLocals, and use them for nearly all cities where we want a private guide.

Packing Tips: Get a free copy of our packing light checklist when you sign up for our mailing list. (We pack light, yet have everything we need.)
Find more money-saving resources and T&Cs on some of the above, check our Travel Resources page.
Save for later
If you enjoyed this article, please share it on social media and save it for later on Pinterest.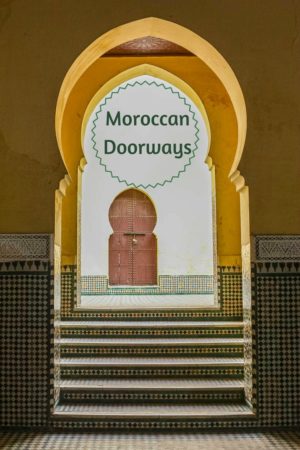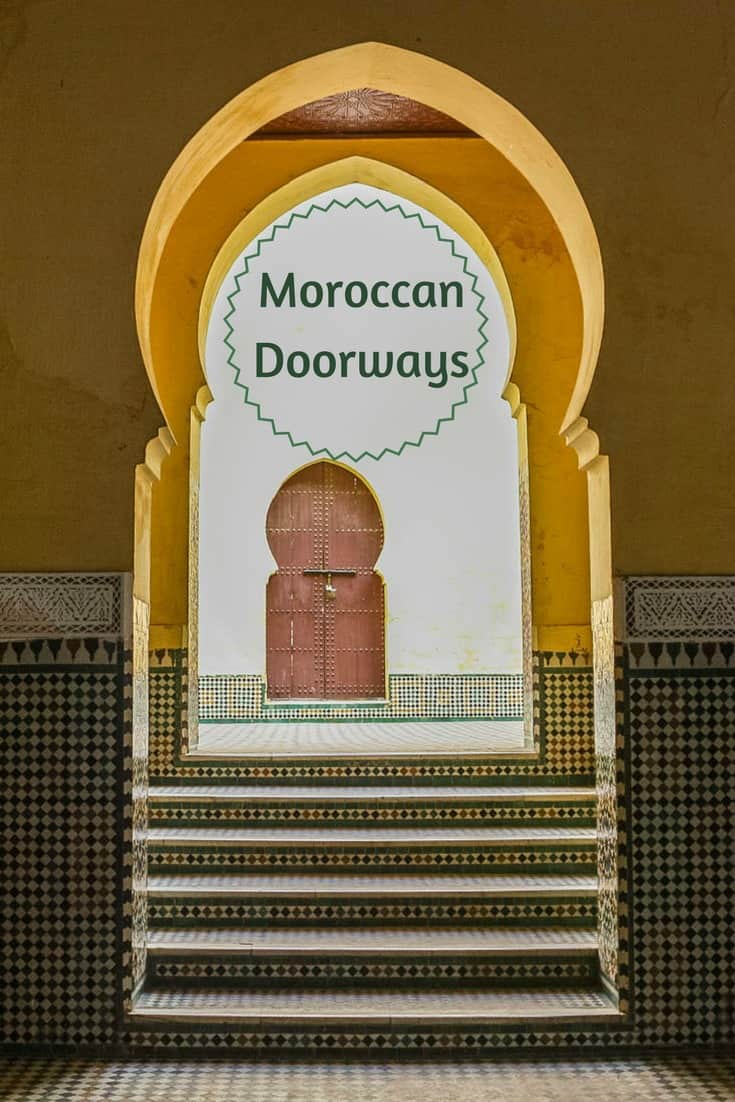 Are you a fan of Moorish architecture and Moroccan doors? Do you photograph arched doorways?