Chefchaouen is unlike most other places we have been. With a sordid, almost secret history, it's a walled Moroccan city founded in 1471. A refuge and haven for Jews and Muslims during the Spanish Inquisition, Chefchaouen banned Christians (punishable by death) until the 1920s when it was temporarily captured by Spain. Today it is probably most known by its nickname, the "Blue City." Wandering the streets, we clearly see where the name was derived.
And a few more photos of the blue city: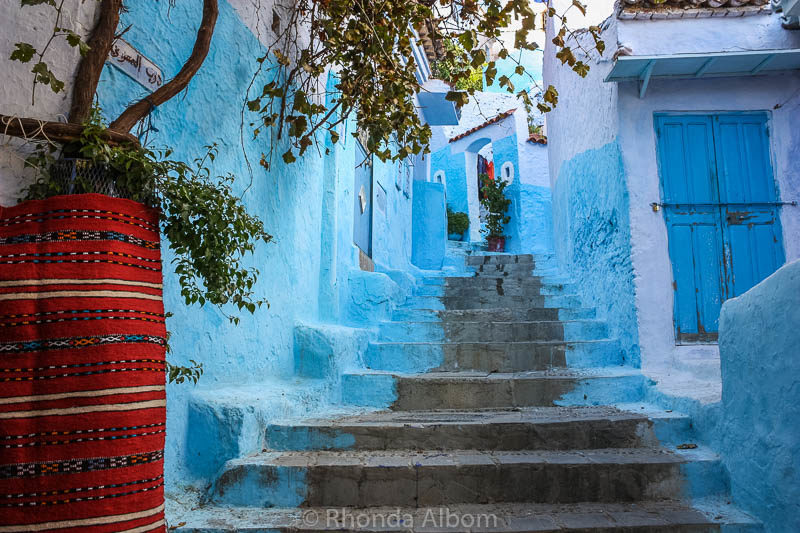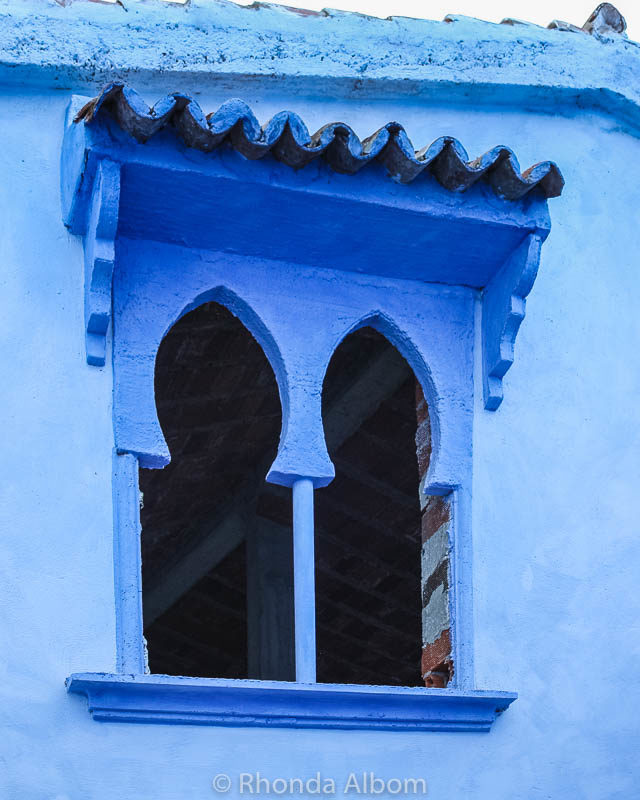 Practical Information: 
Located in the Rif Mountains, Chefchaouen is about 125 km south-west of Tangier and 200km north of Fes. I don't remember why we opted to get a driver and guide rather than hiring a car like we did in the Atas Mountains. If we were to return, I am sure we would visit on our own.
Chefchaouen is located in the only region of Morocco to have had malaria, although they say it is not a problem today. According to our guide (but I have not been able to verify this anywhere else), the Jewish people first painted it blue with the founding of Israel, and soon all the local Chefchaouen people discovered that blue kept the mosquitoes at bay.
The region is also quite popular amongst the tourist sector seeking drugs. The Marijuana plantations in the surrounding hills drive this reputation. Unlike in Oregon where we went into a legal Marijuana dispensary, in Morocco, we steered clear.
Other fascinating things we did in Morocco included watching a Sahara sunset, visiting a Bedouin Camp, cooking with a Berber family, exploring ancient Roman ruins and seeing wild monkeys and a waterfall.
We spent a bit over a month in Morocco in 2012 and shared only a small portion of our photos at that time. Now that I have moved 40k photos to Lightroom, I have rediscovered so many wonderful memories.
Have you been to Chefchaouen? What do you think of this "Blue City"?
If you enjoyed these photos of Chefchaouen, please share them on social media including Pinterest: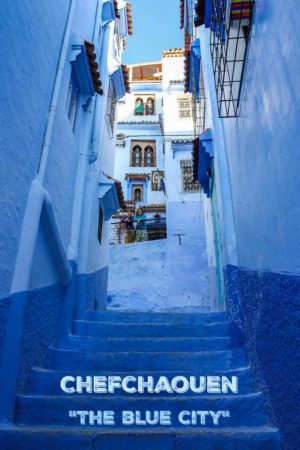 Grammarly proofread this article. (Try it for free)