The old walled Fes medina is a labyrinth of narrow streets and dead ends like nowhere else. The former capital of modern Morocco, Fes is the country's second-largest city. As one of the world's largest pedestrian zones, the Fes medina is one of those places that people either love or hate. Its a place to wander, to get lost, and to discover. It's an overload of colours, patterns, sounds, and unknown aromas creating endless things to do in Fes.
Then there is modern Fes, outside the old medina offering a completely different feel and list of things to do in Fes. We liked Fes so much, we went back for a second visit.
Things to Do in Fes: Explore the Old Medina
Let me take you on a photo exploration of the 1300-year-old Fes Medina, a UNESCO world heritage site.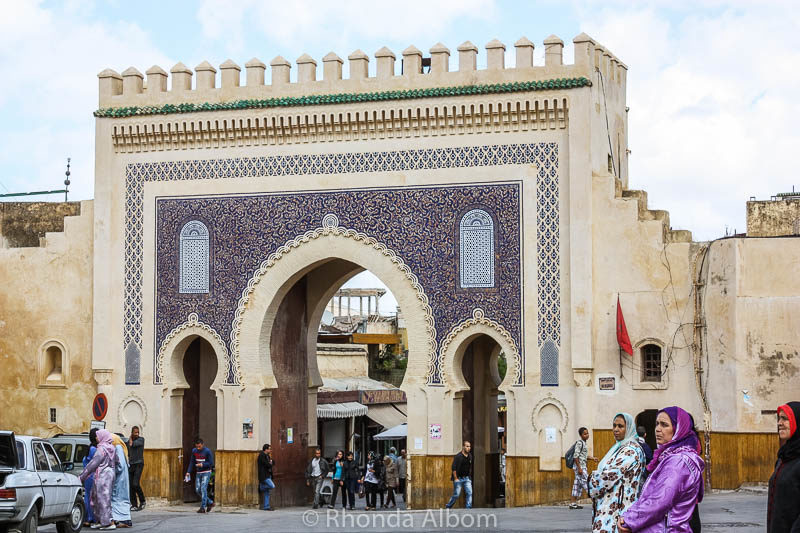 • Chouara Tannery
Chouara Tannery was built in the 11th century and is the largest of three tanneries in Fes. Here, the leather processing techniques are unchanged for a thousand years and utilise pigeon droppings, limestone, and other natural materials. It is best seen from above, as at ground level the stench is overwhelming. If you hold a mint leaf under your nose, it will help dissipate the smell.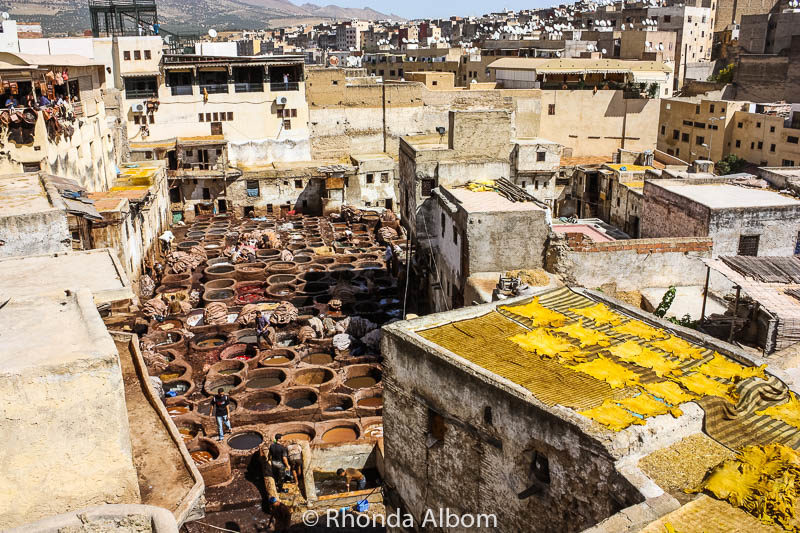 • Looking Closely at the Detail in Craft and Architecture is one of the Fascinating Things to Do in Fes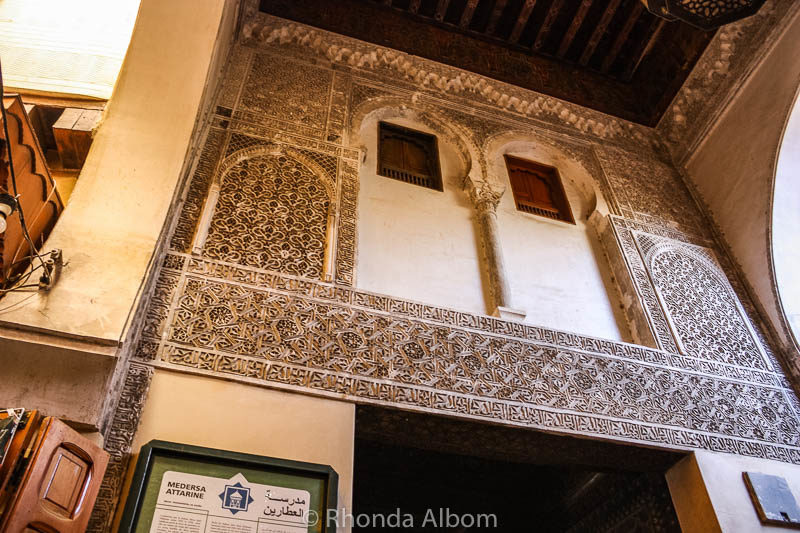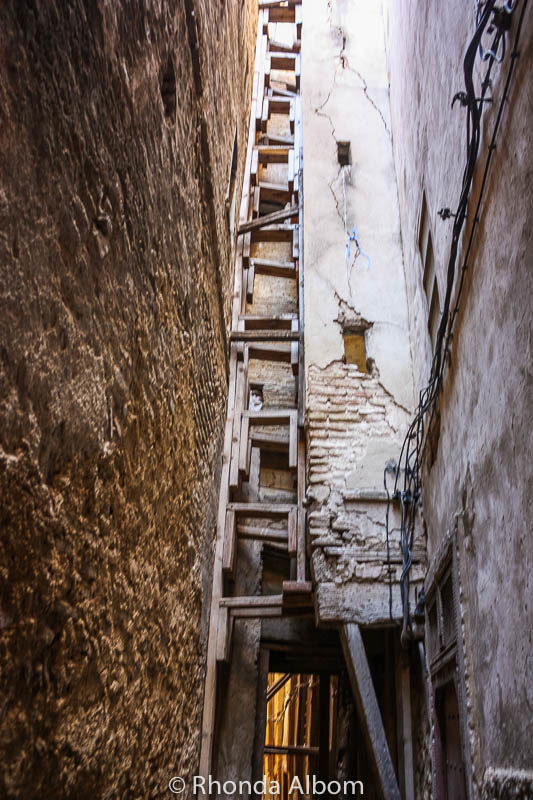 • Shopping or just looking is one of the main things to do in Fes Medina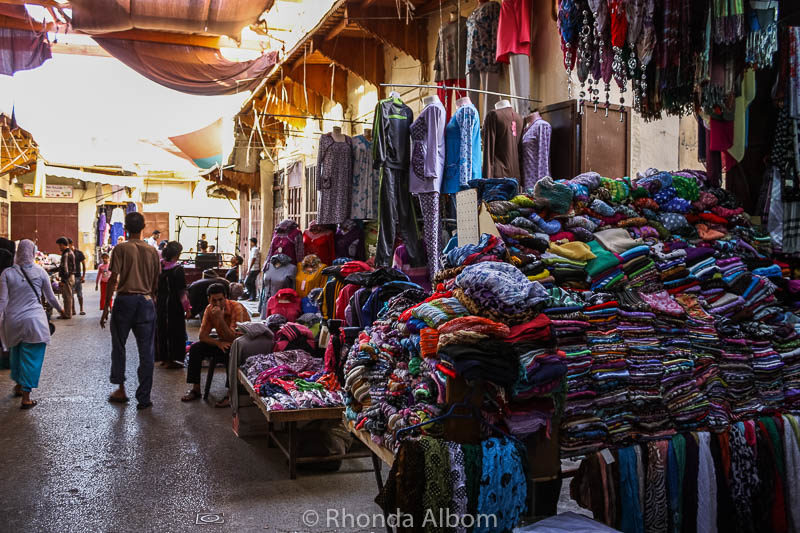 • Trying New Flavours
The aromas attracted us, but it was trying the new flavours that is one of my favourite things to do in Fes. Whether it be barbeque or sweets, we bravely tried most of it. We even had a camel burger in Marrakech.
Our favourite place for dinner was Chez Rashid's (not pictured here), a restaurant near the blue gate that was recommended to us. Learn from our mistake, even though the tables are out, if their metal shutters are down, the restaurant is not open, regardless of what a server tells you. I am not sure who served us our dinner that night, but it wasn't up to standard.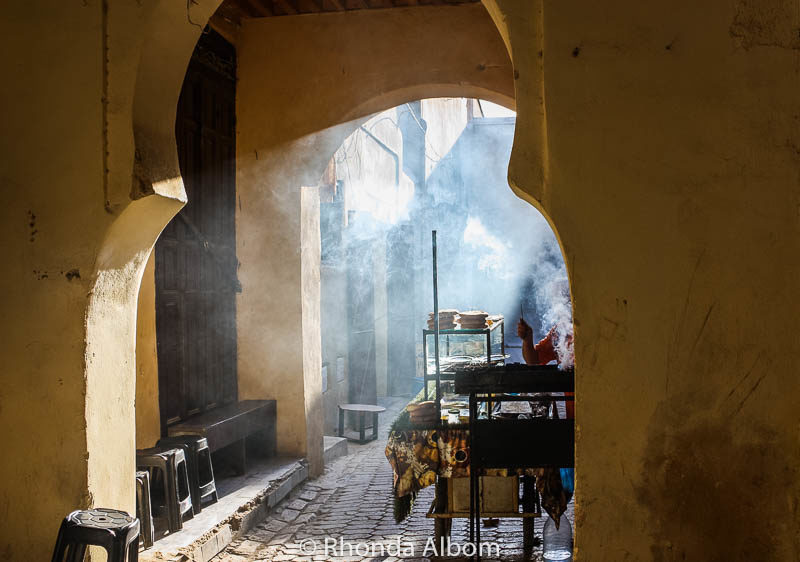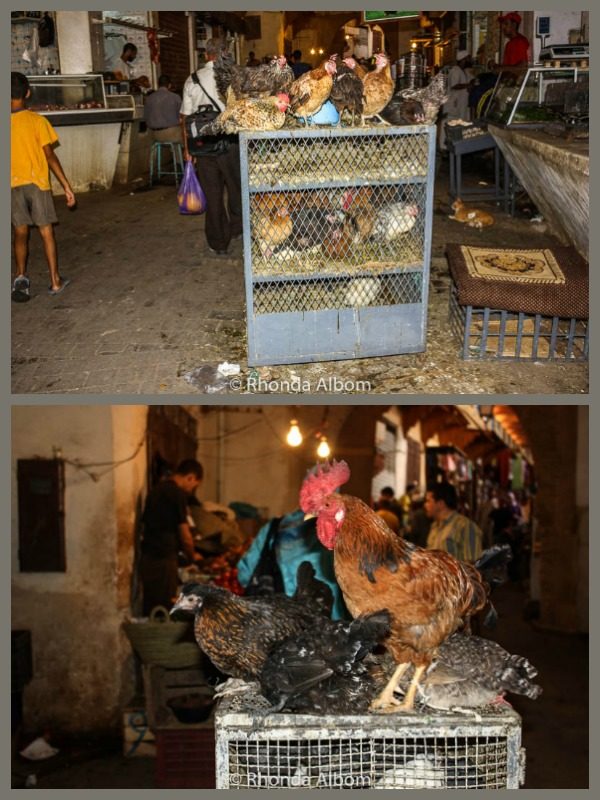 • Gather with Friends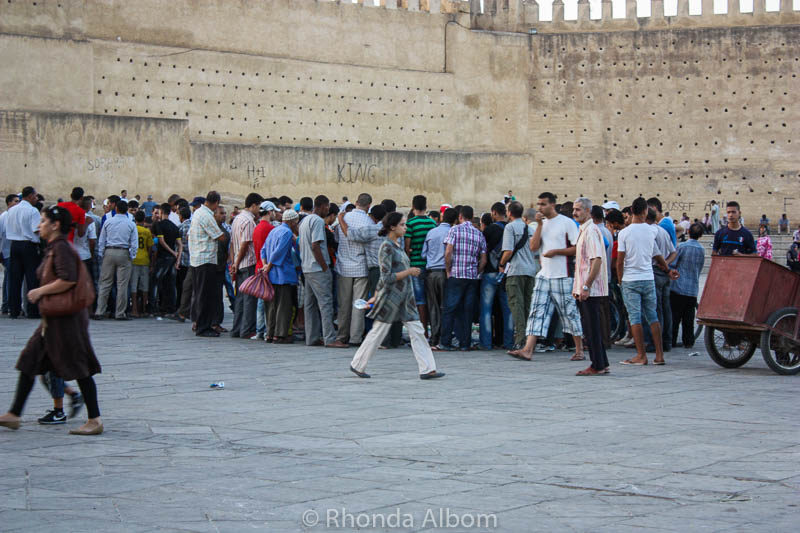 • Animals work too
More Things to Do in Fes Medina
Visit the Palace Nejjarine, its beautiful fountain, and the Nejjarine Museum of Wood.
Take a local's hammam bath. We opted to do this rather than the tourist hammam, and it was quite the experience.
Also in the medina is the University of Al Quaraouiyine. Founded in 859AD, it is the oldest continuously functioning university in the world.
We were lucky enough to arrive for the huge Moussem Moulay Idriss festival.
If you don't want to miss anything, take a tour.
Things to Do in Fes Outside of the Old Medina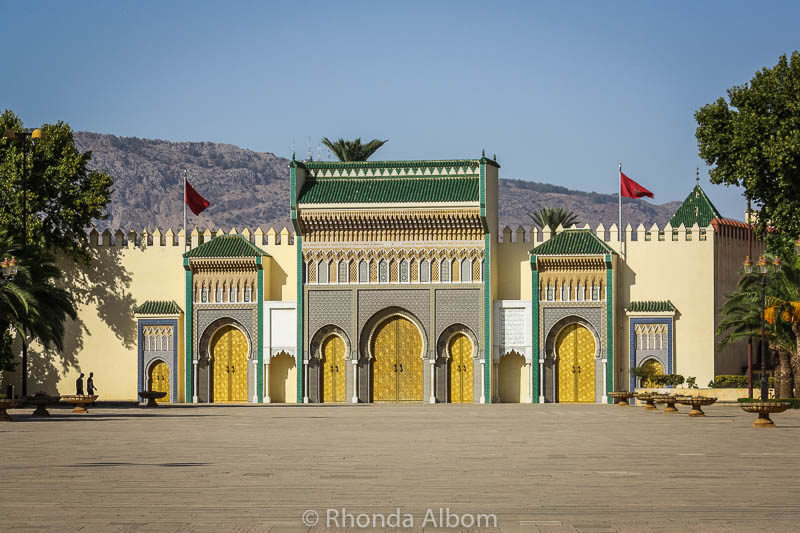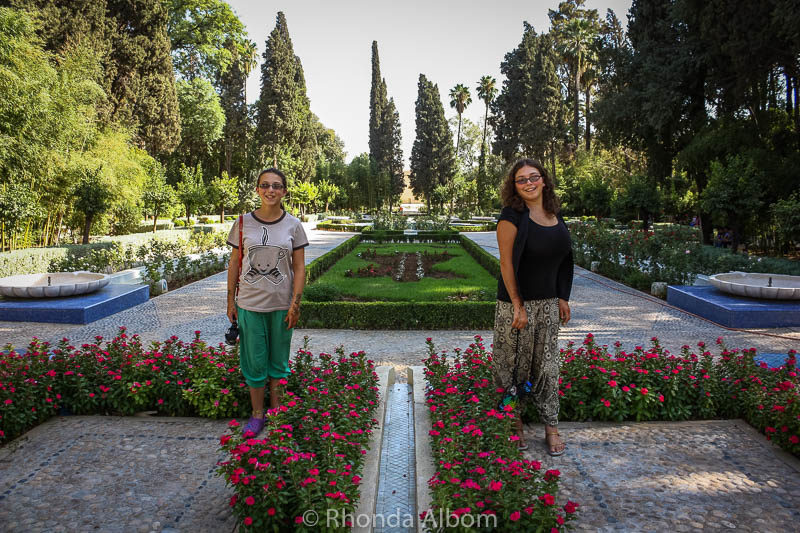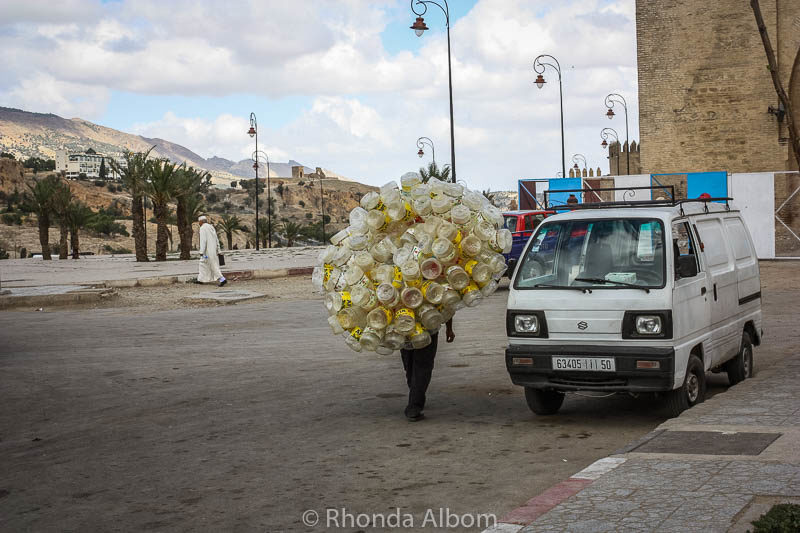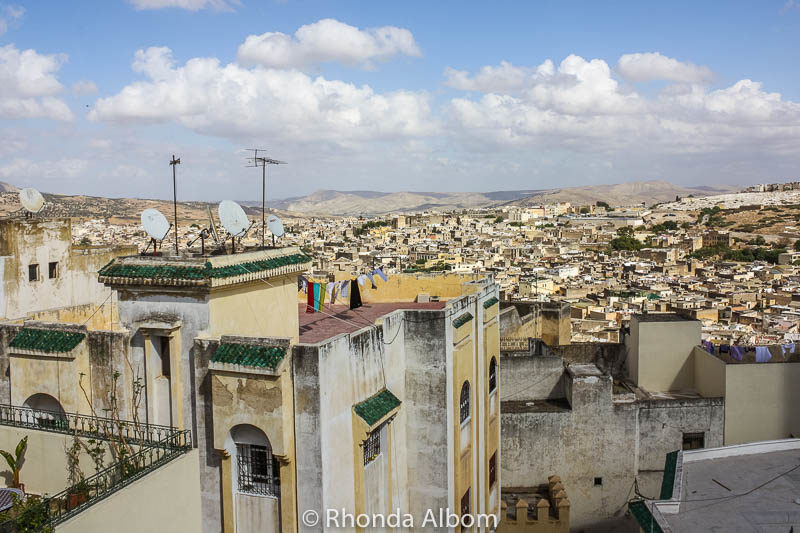 More Things to Do in Fes Outside the Medina:
Visit the district of the potters, Ain Nokbi.
Take a walk through the narrow streets of the Mellah, the old Jewish Quarter.
Stroll through the 14th-century Merenid Tombs (we didn't go here).
Things to do in Fes: Day Trips
Three popular day trips from Fes are Meknes, Volubilis, and Moulay Idriss Each has their own distinctive personality. We opted to stay in Meknes for a couple of nights and visit the other two destinations from there.
Where to Stay in Fes
We stayed at Riad Al Atik in the old medina both time we visited Fes. The attention to every detail, exotic and delicious food (be sure to try the homemade ice cream), and a friendly atmosphere make this traditional riad the ideal place to stay on any visit to Fes. And in traditional style, it's not much until you enter. Then it opens with a beautiful courtyard, Moroccan doors, and Moorish archways.
⇒ Click here to check availability at Riad Al Atik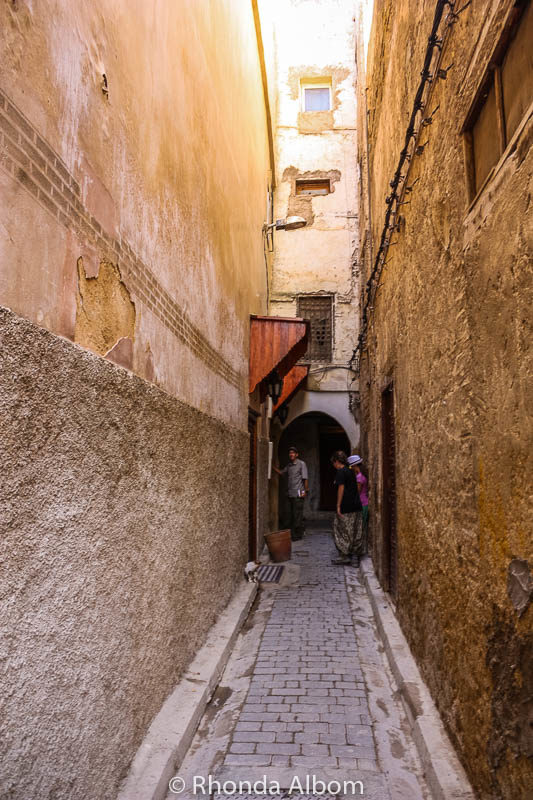 General Tips and Practical Information on Visiting Fes
Many visitors get lost in the old medina. Before you hire a guide to find the exit, try walking uphill. Most of the medina alleyways head downhill to the centre.
Take caution when drinking water. Always ask if it is safe for you to drink (the Moroccan's grew up on it, and they can drink it without a problem). Also, if you buy bottled water, be sure you receive unopened bottles, rather than refilled.
Carry toilet paper with you.
If you are outside of the medina, ask at your hotel or Riad how much the taxi should cost and don't pay more – negotiate before you get in.
Have you been to Fes? Does the contrast between the old Fes Medina, and the new sections surprise you?
Please share this on Pinterest and your other social media: