It was our first day in the Moroccan city of Fes, and our timing was fortunate as the city was hosting the Moussem of Moulay Idriss II (Moulay Idriss Festival). In Morocco, a "moussem" is a religious festival in honour of a saint, and this particular event is one of Morocco's largest moussems. Not a fan of crowds, we were a bit apprehensive as we approached the main gate to the old medina. However, we had been given excellent advice. We tucked into a cafe window seat high above the street affording us a prime position to enjoy the festival without being a part of the crowd. We ordered traditional Moroccan mint tea to complement the recommended snack.
The festive mood was contagious. Despite the hot weather, and the crowd was thick, yet seemingly friendly. The parade of local artisans, musicians, and others wove through the onlookers effortlessly. The melodic music mixed with an almost chanting tone filtered up to our seats. While we didn't fully understand the event, we enjoyed it.
Photo highlights of the Moulay Idriss Festival
Musicians created a festive mood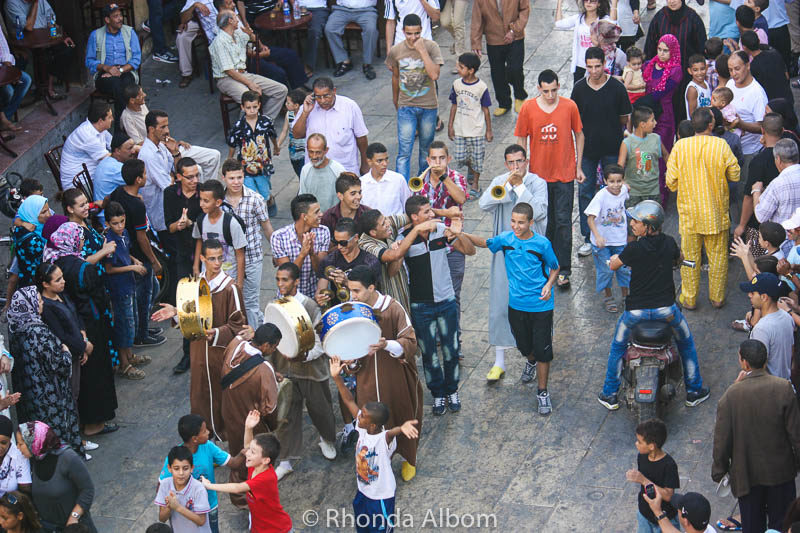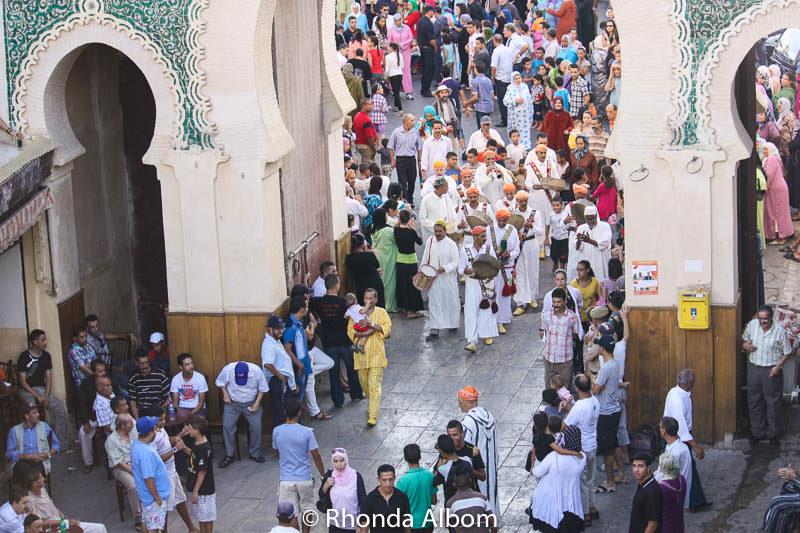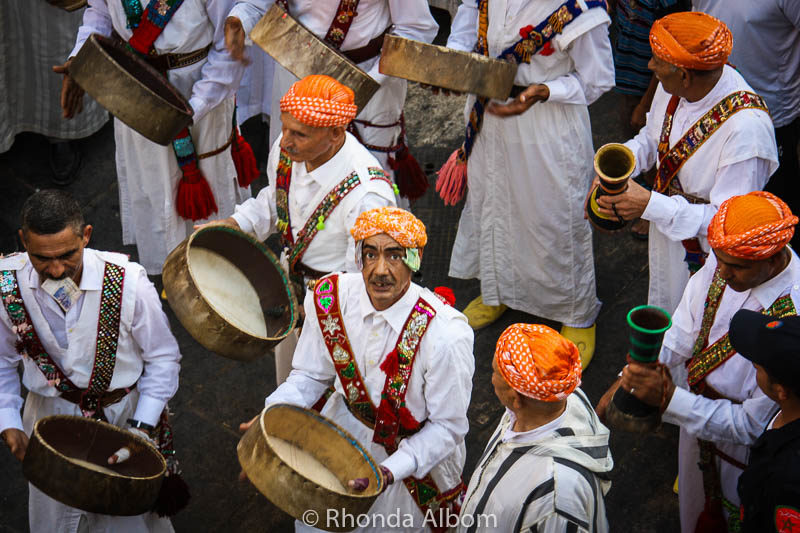 Craftsmen shared their wares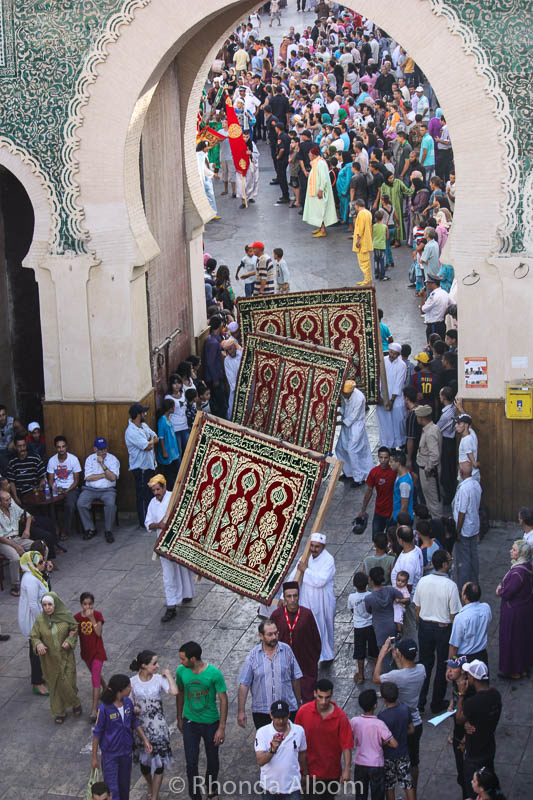 Crowds filled every empty spot on the ground and roofs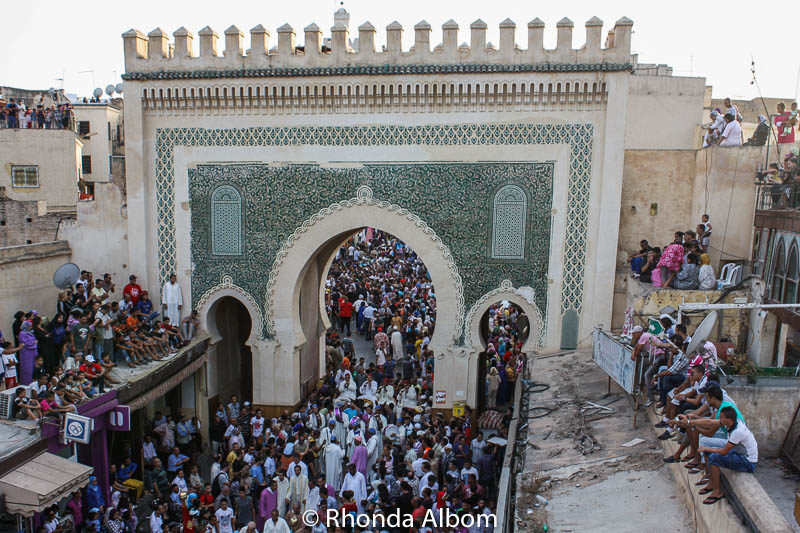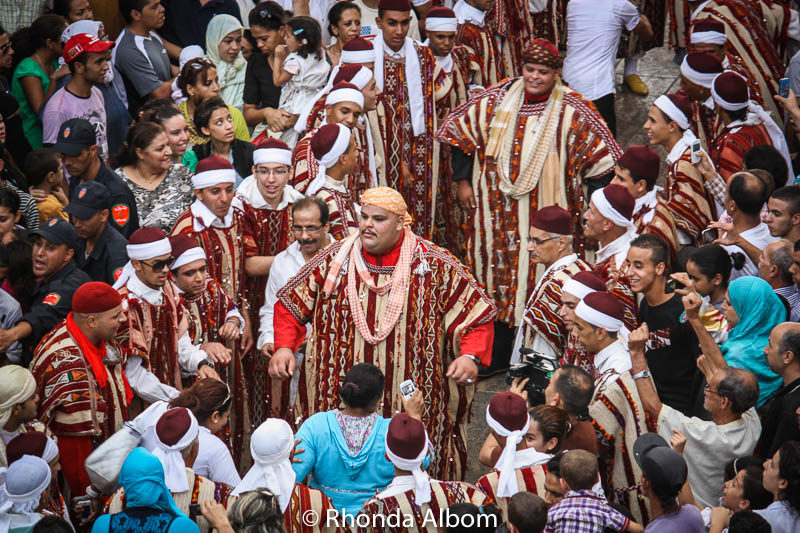 Animals are included, some being ridden and one for sacrifice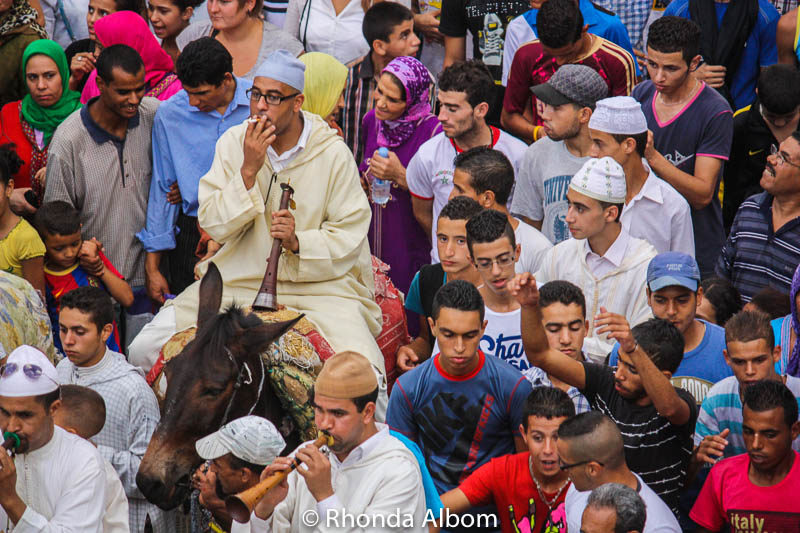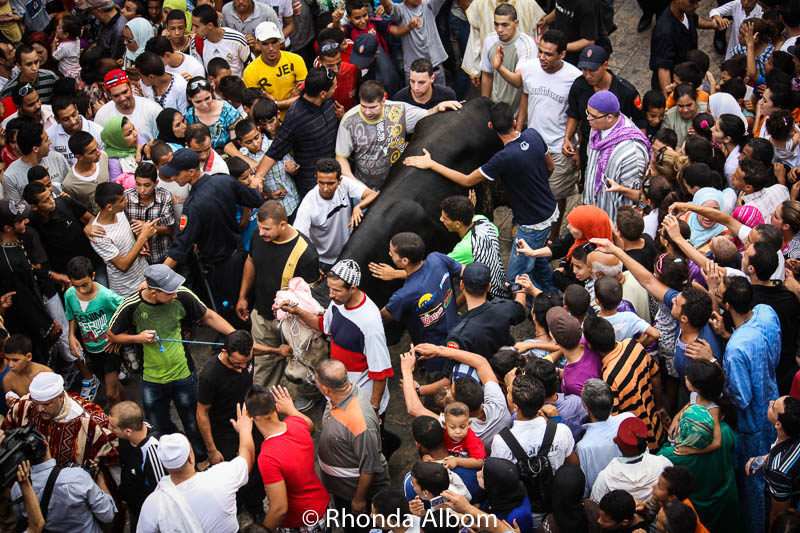 More Information on the Moulay Idriss Festival:
The Moussem of Moulay Idriss II procession winds through the old medina of Fes to the saint's tomb.
We attended this annual event in September 2012. However, the date moves according to the Islamic calendar.
Moulay Idriss II ruled Morocco from 807 to 828 and founded the city of Fes for the second time in 810. (according to Wikipedia)
Rabat is the current capital of Morocco. Historically, the capital city has changed many times between Fes, Marrakesh and Rabat.
A portion of Fes' old Medina is listed as a UNESCO World Heritage Site.
Fes or Fez? Because the city name is Arabic, it doesn't translate directly to English. Both spellings are used, however many say that the city is Fes, while the hat is a fez.
More to do in Fes
Have you seen a Moussem of Moulay Idriss II or a festival like it?
If you enjoyed this article, please share it on social media, including Pinterest: