The colors of the Sahara are more dramatic than we expected.
The array of golden-orange that paints the sand dunes is both impressive and ever-changing.
We visited Morocco several years ago as the last stop on our around the world adventures.
The photos below represent what we saw in 2012. We kept them here as is, as they are beautiful, regardless of any changes that may take place over time.
Did you know? … Sahara facts
The Sahara is the largest hot desert in the world.
Overall, it is the world's third-largest desert, after the cold deserts of Antarctica and the Arctic.
It covers an area of 9.2 million square kilometers in parts of Algeria, Chad, Egypt, Libya, Mali, Mauritania, Morocco, Niger, Western Sahara, Sudan, and Tunisia. All photos on this page were shot in Morocco between Ait Ben Haddou and Merzouga.
"Sahara desert" is a redundant name as "Sahara" is Arabic for desert.
Photo highlights of the colors of the Sahara
Here are some of the photo highlights from the Sahara desert, the center point of our Moroccan road trip: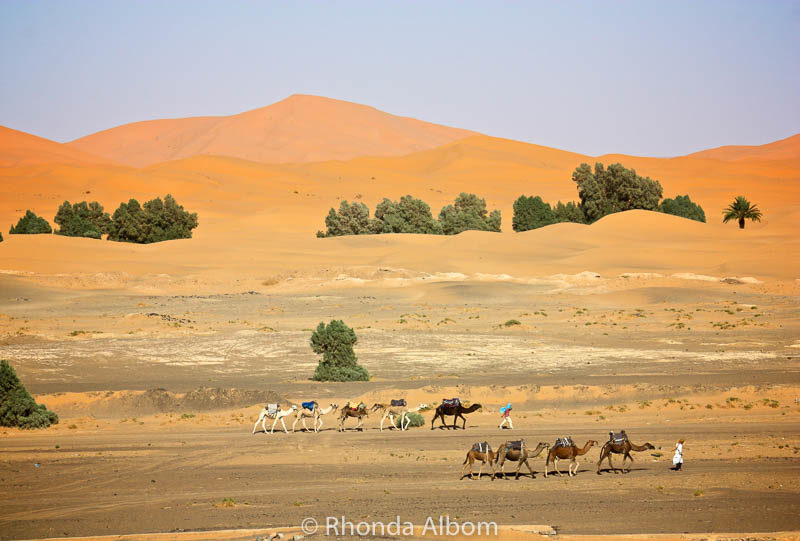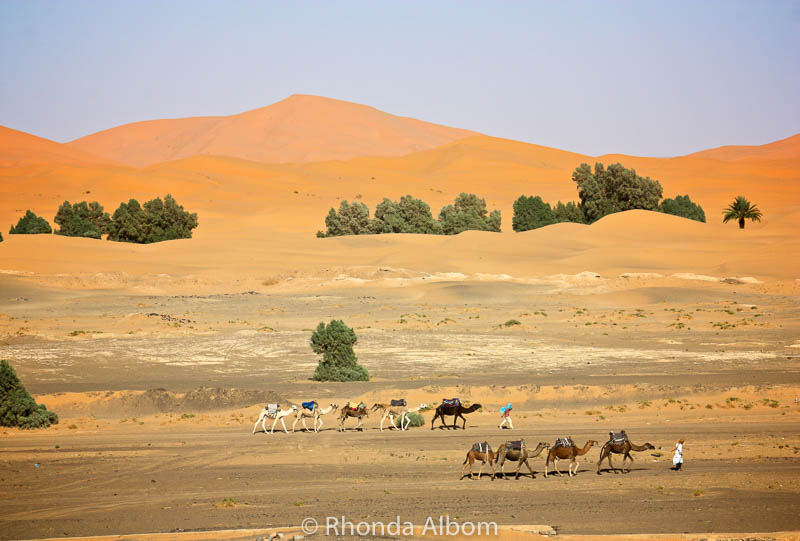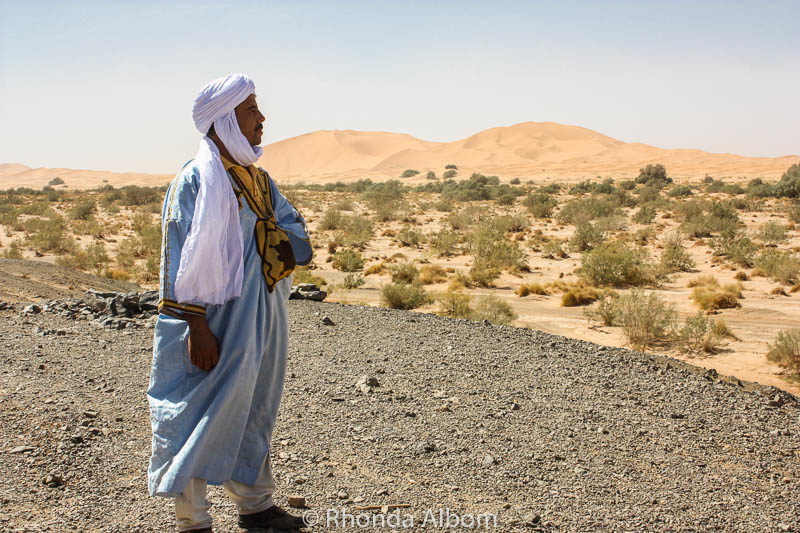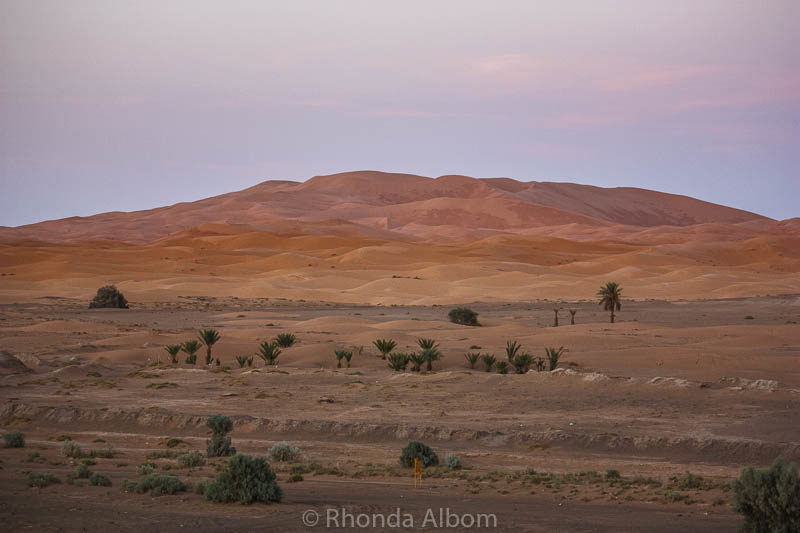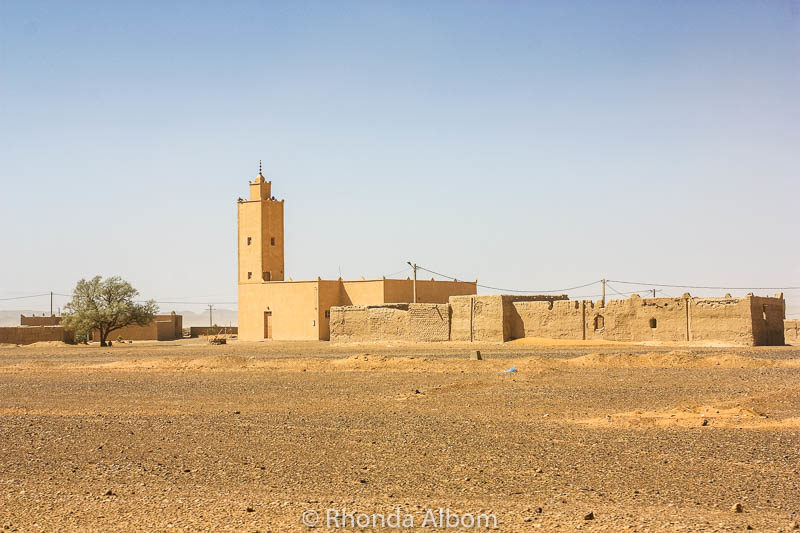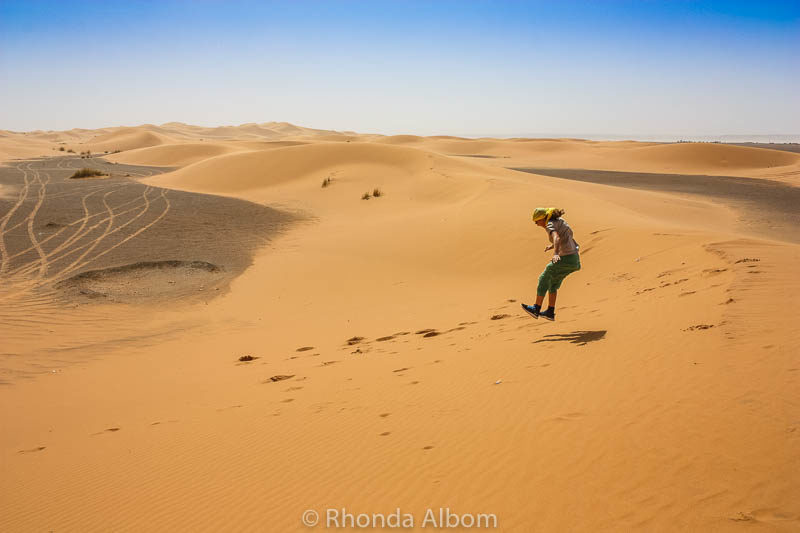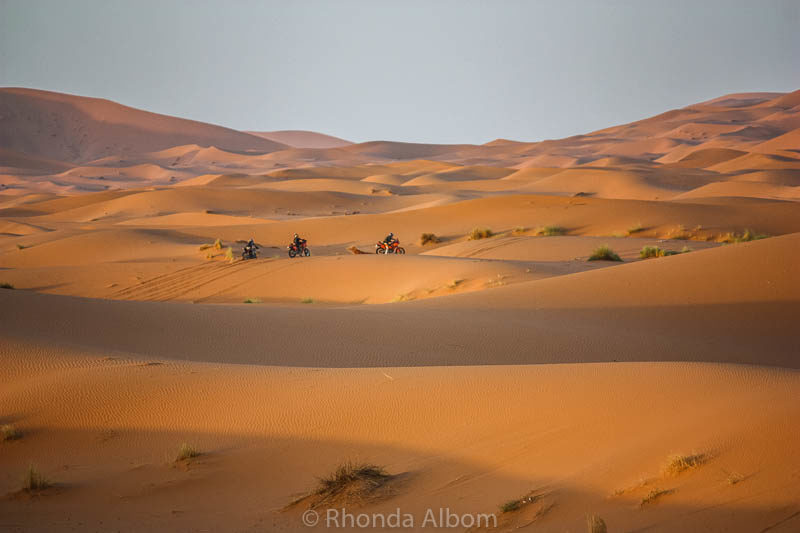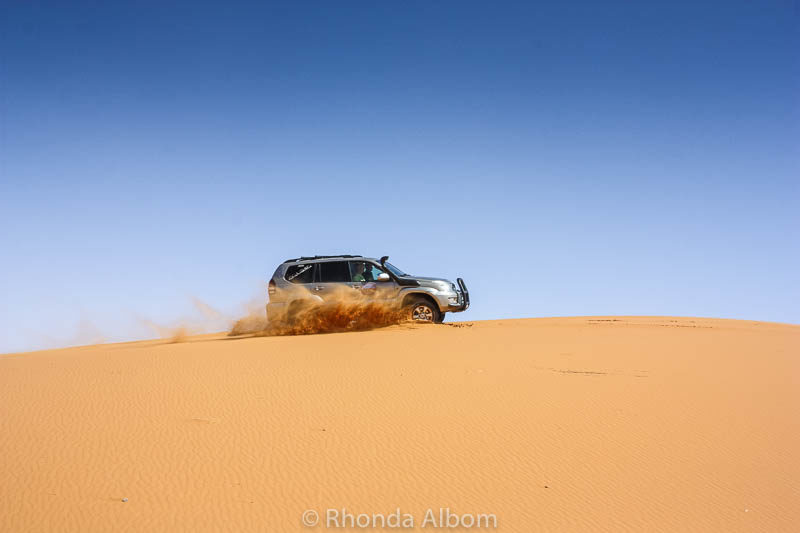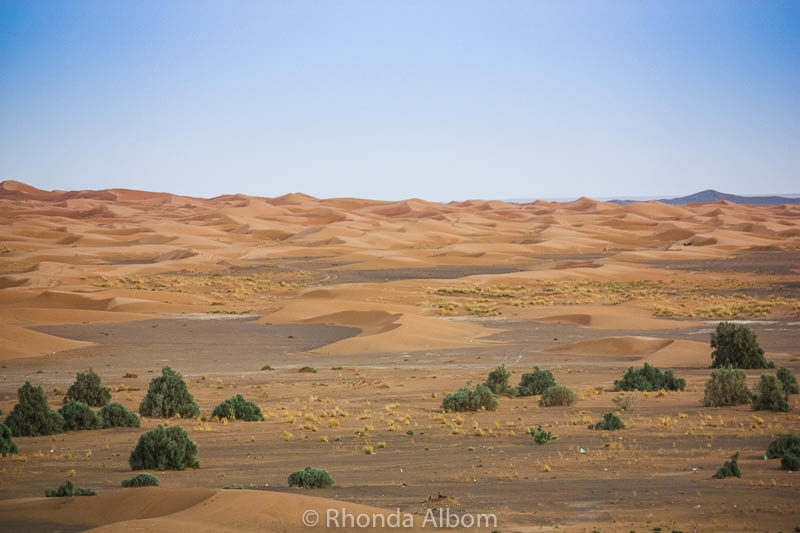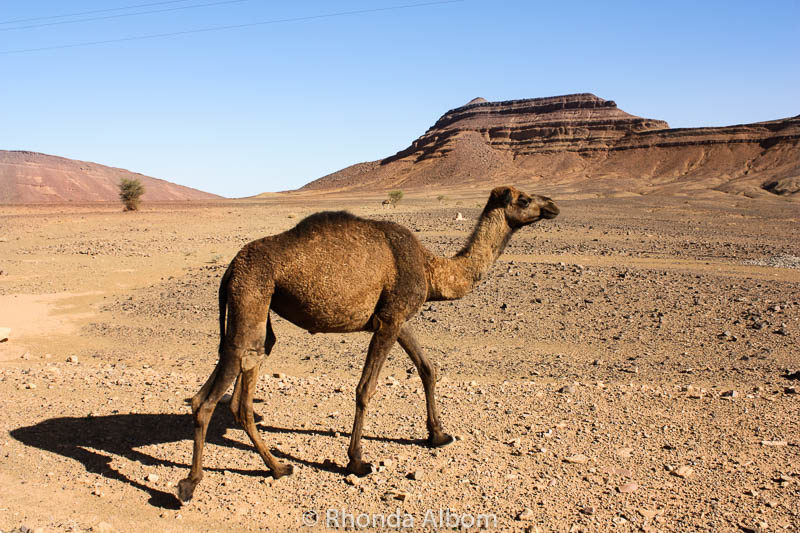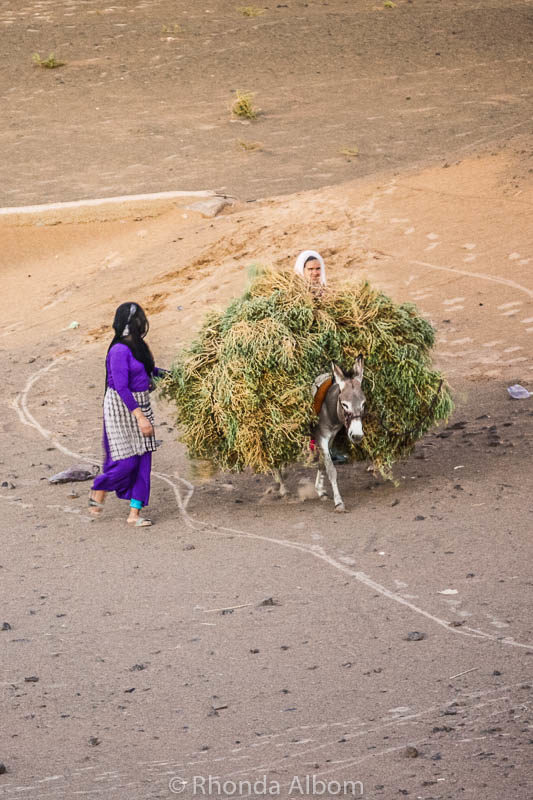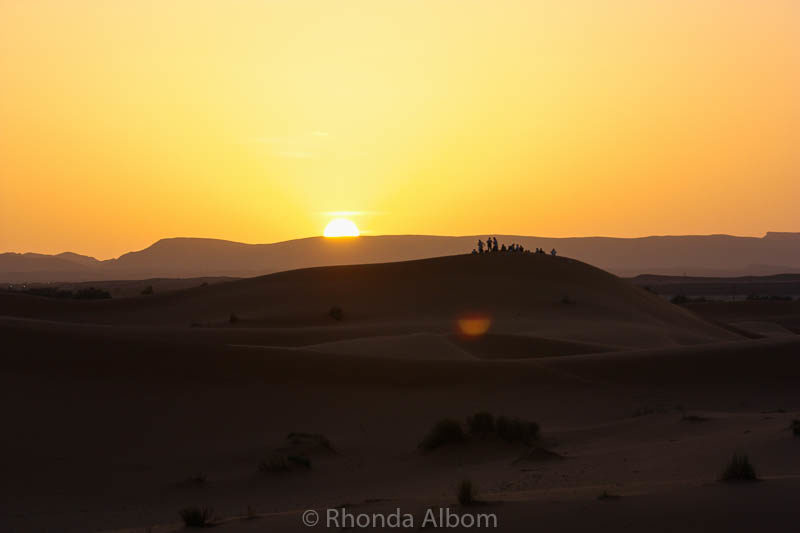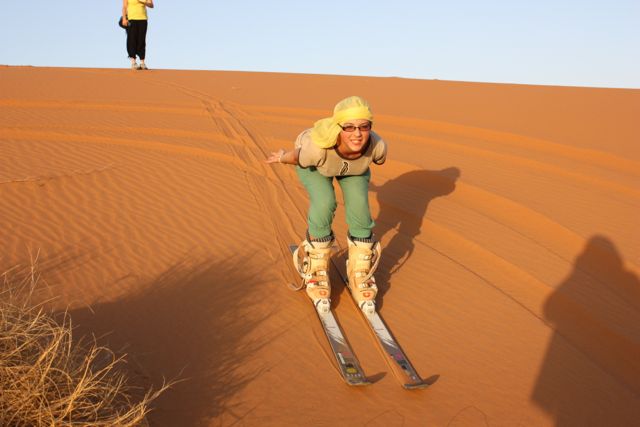 Two of our Sahara highlights not featured above include our visit to a Bedouin camp and one to a livestock market in Rissani.
Save on your trip with these resources
We use these aggregator companies to save time and money. They do the work for us by providing a list of options, prices, and reviews for anywhere we are travelling worldwide. Plus, we have personally had positive customer service experiences with all of them:
Flights: we use Expedia for the best and cheapest flight options.
Hotels: we use Booking.com as they consistently return the best rates and their reviews are from actual guests. However, for self-contained lodging, use VRBO
Cars: we use RentalCars to find the best deals and dealer ratings.
Private guides: we often hire private guides from Tours by Locals
Travel Insurance: we start at InsureMyTrip as they are the best option to compare plans and find the right coverage for you.
Before you book the rest of your trip: Check out our travel resources page for more companies that we use when you travel.
We believe this list to be the best in each category. You can't go wrong using them on your trip too.
Save for later
If you enjoyed these photos, please share it on social media, including Pinterest.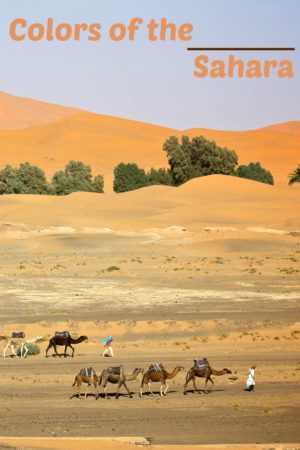 Did you enjoy these colors of the Sahara?