When we were invited to visit a Bedouin camp while in the Moroccan Sahara, we were not sure what to expect. We were greeted with warm smiles, hot tea, and a style of hospitality that made us feel less like tourists, and more like long lost friends.
As we drove through the Sahara desert, we first enjoyed the colours of the sand dunes, and then we visited the Bedouin camp.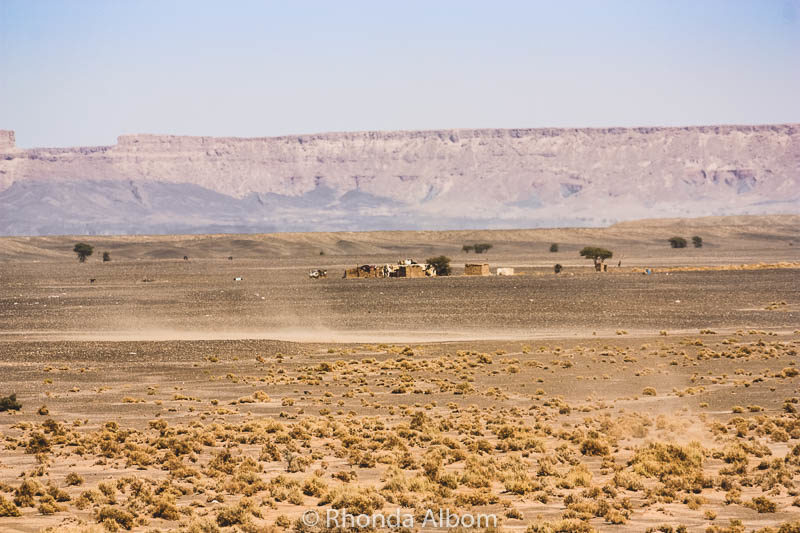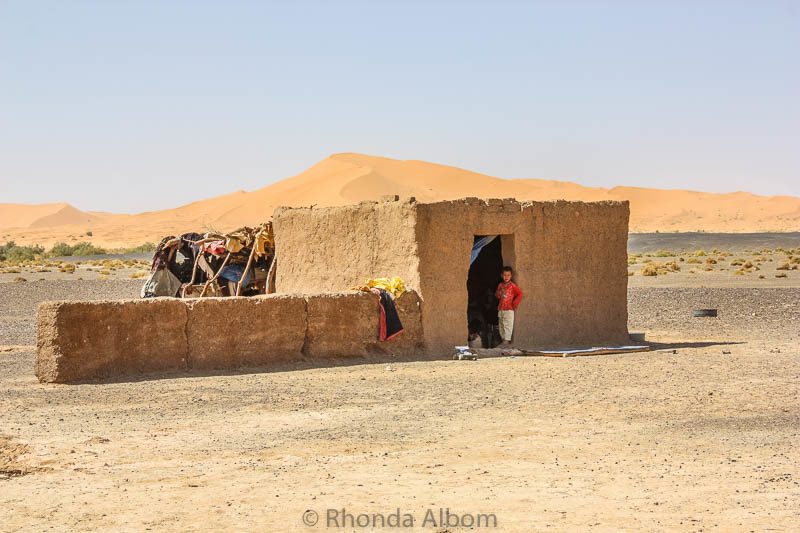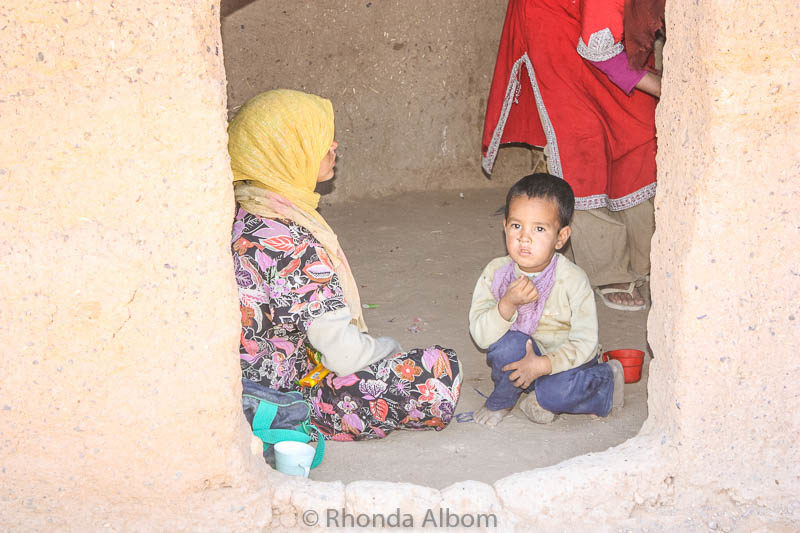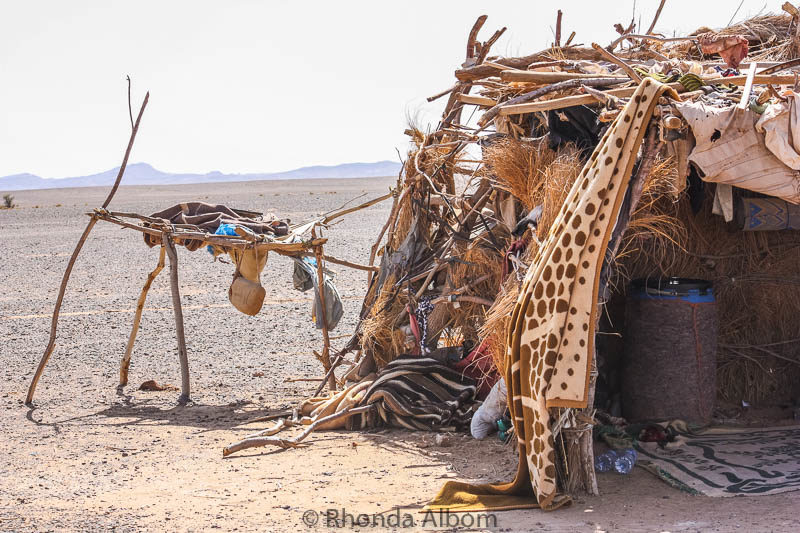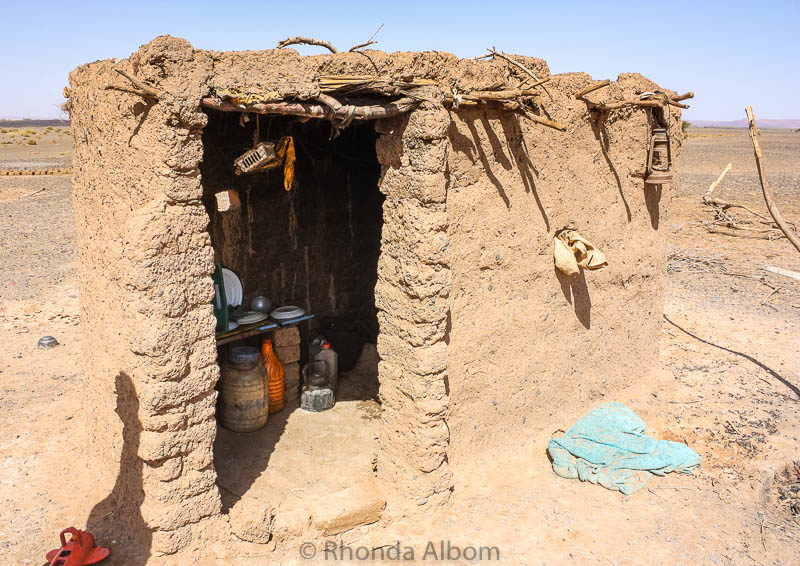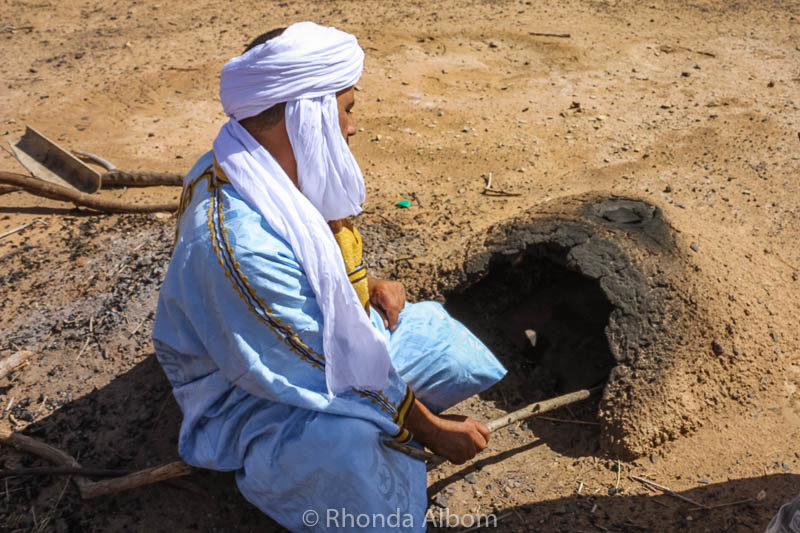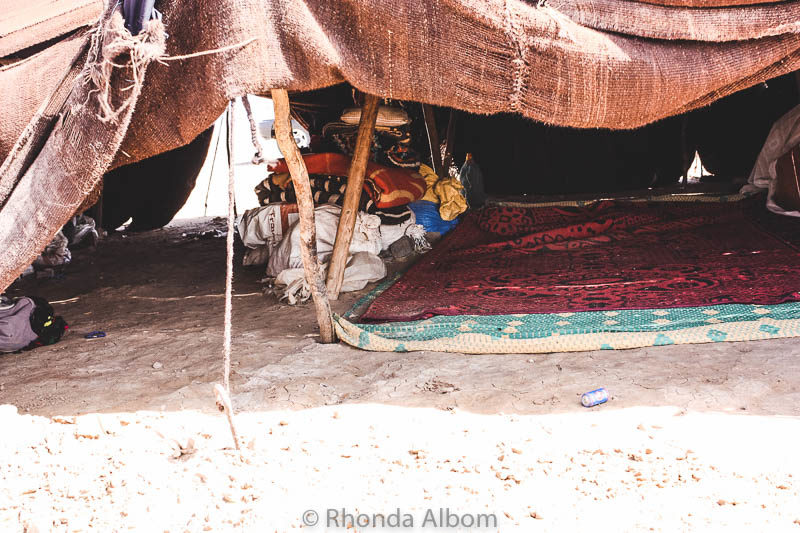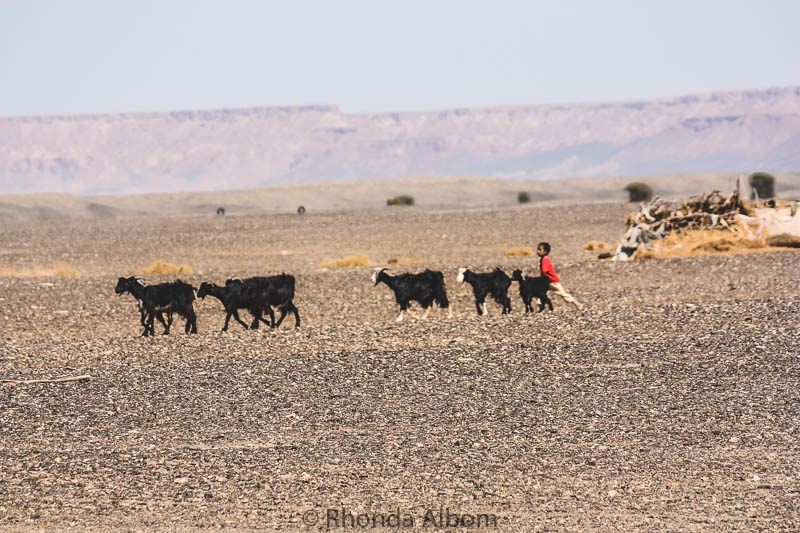 More on Bedouins of Morocco
Generally, the Bedouins of Northern Africa and the Middle East are a nomadic society.
Morocco's population is predominately made up of Arabs, Berbers, and Europeans. Traditionally, the Bedouins are Arabs, although today the term is often used to describe wanderers whether Arab or not.
The particular tribe that we visited are considered seasonal migrants, wandering between their summer and winter Bedouin campsites, both in the Sahara of Morocco. That is why some of the structures look more permanent.
Following tradition, I asked before taking the photos of people above. Afterwards, I tipped a small amount to the family.
While we were driven to a Bedouin camp and treated to mint tea, the more popular way to visit the Bedouin camps of Morocco is on a tour, via camel. This usually involves spending the night in a Bedouin tent, and while it is more luxurious and touristy than the one we visited, it is still a tent in the desert with no running water, no toilets, and often no heat. At times it gets surprisingly cool overnight.
Our Moroccan Road Trip
We spent 32 days in Morocco travelling first by train between Fes and Marrakesh. Then we rented a car and drove through central Morocco, first to Essaouira, then south to Agadir, and then east to the Sahara.
Have you visited a Bedouin camp? Would you, if you had the opportunity?
If you enjoyed this article and its photos of the Bedouin camp, please share it on social media including Pinterest: