Several years ago the girls and I took broomstick flying lessons in the same English courtyard that Harry Potter learned to fly. They were timed to fall just after the "On Location" tour of Alnwick Castle, an actual castle that was used as portions of Hogwarts during filming.
To this day, people still ask me about the day my girls did broomstick flying. I just smile and think about the photos. And there are lots of photos. Here is one that I haven't shared before: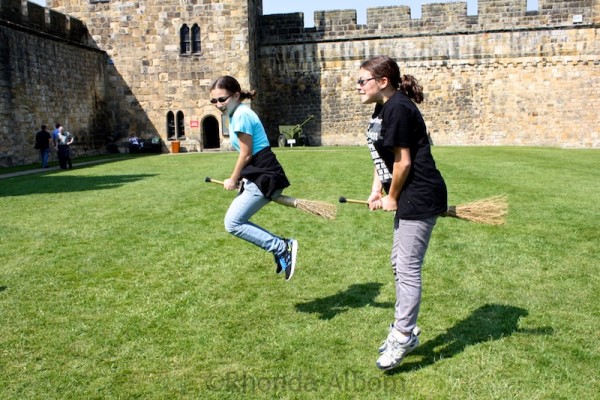 Can you see it? They are Broomstick flying
That's not the only magic they can do while at Hogwarts: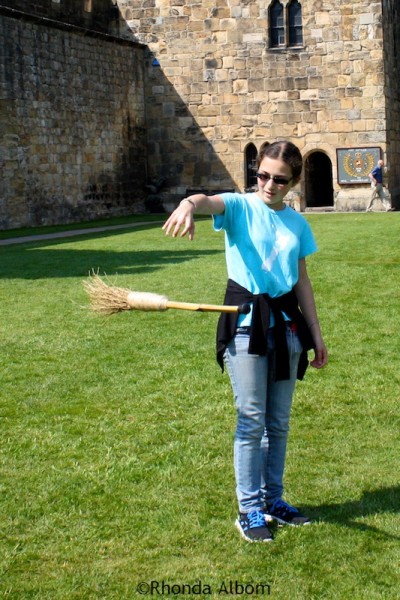 And the illusion is complete.
If you want to continue to believe in the magic, get yourself a Harry Potter broom replica, perhaps even a Nimbus 2000.
And Stop reading this article now. Instead, head over to our flying lessons, and don't lose the magic.
If you want to know the secret to broomstick flying or raising the broomstick, then read on . . . and we will answer the question:
How do the visitors fly at Alnwick Castle?
Your first question might be, did I use Adobe Photoshop or Lightroom? While I am a huge fan of Lightroom, and use it for the organization and touch-ups on nearly all my photos, it has nothing to do with the effect of flying.
The effect is not a secret:
Body positioning of the single moment in time you wish to portray.
Fast shutter speed.
Narrow aperture for a larger depth of field.
Props – in our case a real "Harry Potter Broom"
Backdrop – If you're not at Alnwick, a castle backdrop would help complete the look.
Creative captions complete the illusion of broomstick flying.
First flying: You see broomstick flying because I told you they were flying on broomsticks. After all, they are on broomsticks sailing above the ground . . . or are they? The truth, they stood still with the broomstick between their legs, jumped while tucking up their legs. As a photographer, my job was to freeze a moment in time. In the photo above and the two below I used a shutter speed of 1/640. Had I used a slow speed their legs would blur, and it would be obvious that they are jumping: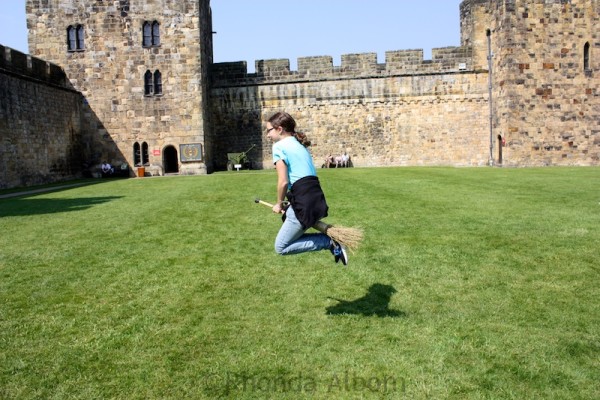 And in the "Up" photo you see the broom raising for two reasons. First the caption told you the broom was going up, and secondly, take a look at her hand position. In reality, Sarah is dropping the broomstick, being careful to keep her hand in the proper position to appear as if she is retrieving it. Here I also used a fast shutter speed to freeze the action.
Give it a try, but be prepared to take lots of photos to get the effect you want. Here are a few that just didn't capture the illusion of broomstick flying: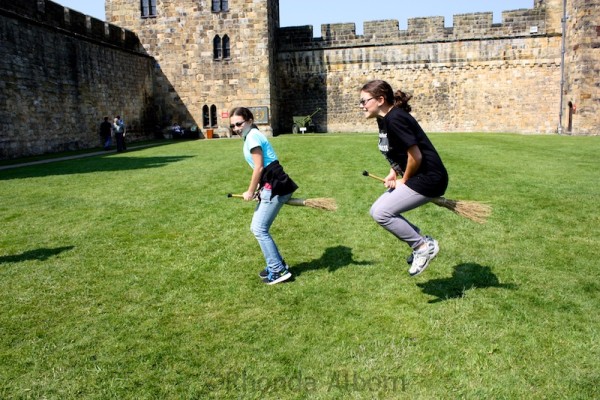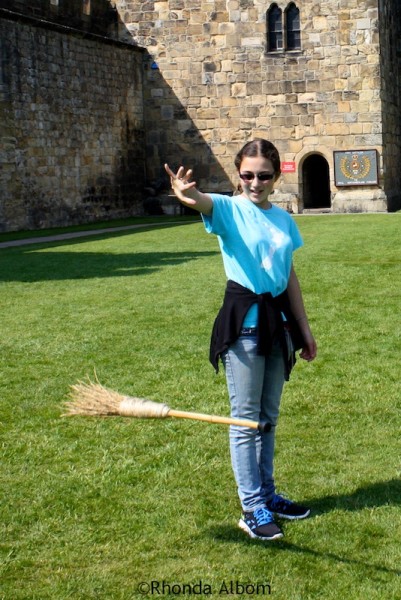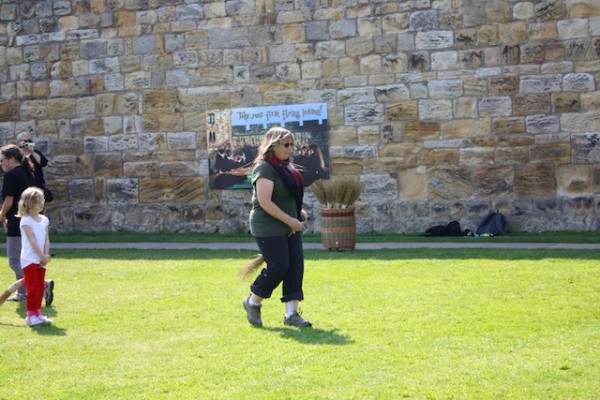 *Alnwick Castle is located Northumberland, England. It is one of many Harry Potter sites we visited whilst travelling through the UK.
If you enjoyed this post, please pin it:
Does the illusion work, can you see the girls broomstick flying or raising the broom? Are you going to try some creative "flying" photography?