We each stepped inside Alnwick Castle for different reasons. For hubby and I, it was part of the journey through time in the British countryside. Downton Abbey fans find it a familiar Christmas backdrop. And, for our girls and other Harry Potter fans around the world, it's Hogwarts.
No, this is not a Warner Bros studio, it's a real working castle and home to the Duke and Duchess of Northumberland and their family.
We took the tour included in our entrance fee. Interestingly, our guide was in high school when they filmed scenes from Harry Potter here. Many of her friends are in the movie, but she wasn't selected. She was still quite bitter, making the day even more memorable.
Some of my favourite shots of Alnwick Castle: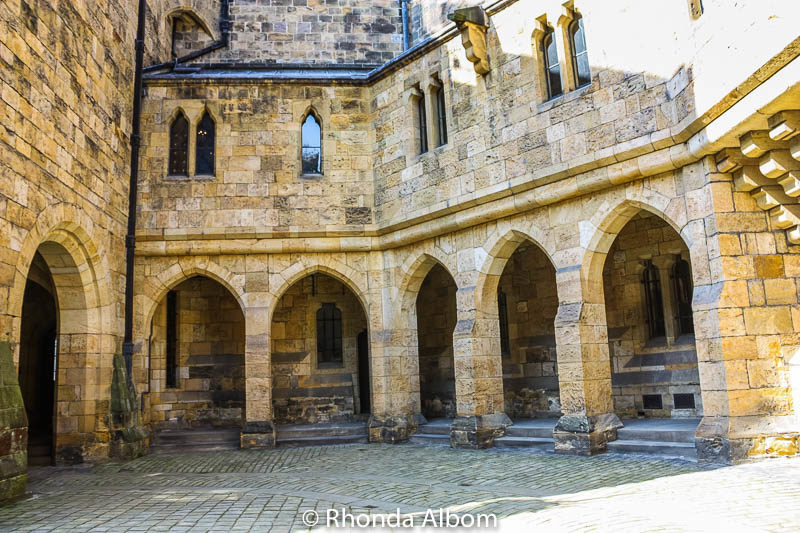 Lot's of Ways to Tour Alnwick
Alnwick Castle in Films
Even if you are not a Harry Potter or Downton Abbey fan, Alnwick Castle may look familiar to you. Key films include:
More Information on Alnwick Castle:
The 150-room castle is the current home and seat of the Duke of Northumberland and his family who could live there full time, but according to the Daily Mail felt overrun by tourists last summer and temporarily moved to a "summer residence."
Alnwick Castle was built in the 11th century.
The castle is open to visitors from March to October, with varying hours. See the official web page for details and a discount on tickets if you purchase at least 24 hours in advance.
One of the more popular British castles, Alnwick gets nearly 250,000 visitors annually.
We stayed at a Premier Inn at just about every UK overnight stop. They are clean, comfortable and affordable. We always check prices at Booking.com.
Have you been to Alnwick Castle? Would you visit as a fan of British history, or as a fan of Harry Potter or Downton Abbey?
If you enjoyed learning a bit about Alnwick Castle, please share this article on social media, including Pinterest: