Trying to see Oxford in a day means making some choices. Topping our list of things to do in Oxford is the oldest University in the English speaking world, several Harry Potter filming sites, a castle, prison, gardens, and interesting history.
Somehow, what didn't expect, was a town quite so captivating, impressive and filled with intricate detail to explore.
Instantly, Oxford, England's majestic architecture, took us back in time, but to when? The city boasts examples of every English architectural period since the 11th century. There is plenty to see in this town, and trying to see Oxford in a day was an impossible mission, yet we rose to the challenge.
In fact, there are so many things to do in Oxford, England, with limited time, for us, the best option was to take a walking tour of the city and university, thus getting a sample of it all.
Read on and figure out the best option for you.
What to see even with only one day in Oxford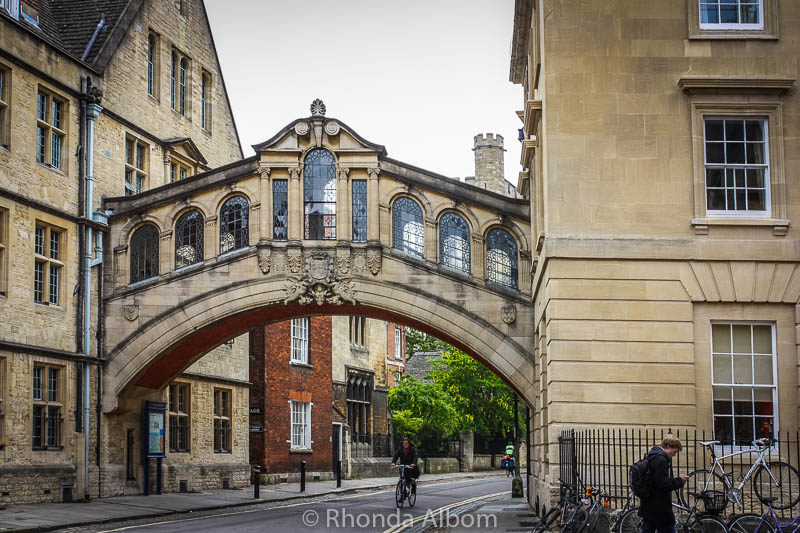 Tour Oxford University
Discover the Harry Potter sites
Oxford Castle and prison
University of Oxford Botanic Garden (Founded in 1621, it is the UK's first Botanic Garden)
Cotswold Wildlife Park and Gardens
Punt down the River Thames
Blenheim Palace (UNESCO site and the birthplace of Sir Winston Churchill)
Take an evening walking and pub tour
Oxford University is a must-see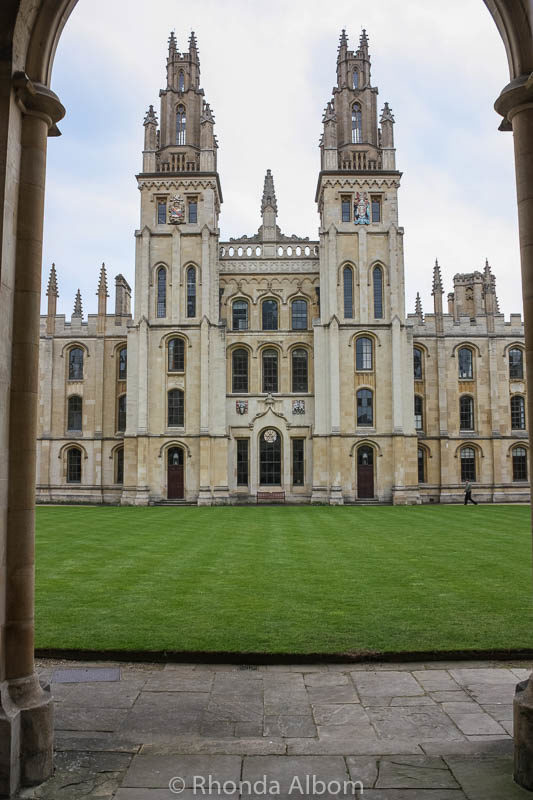 The city's highlight is the prestigious Oxford University, an institution that has educated 30 British Prime Ministers and is the oldest university in the English-speaking world.
With 39 independent colleges making up the university, buildings can be found all around the city. Some allow visitors, while others are only available for students. However, a student-guided Oxford University tour is the best way to get inside some of the university buildings.
Oxford University provides an interesting mix of classic architecture, old-world charm, and modern memories created when some of its spaces were used in the filming of the first two Harry Potter movies.
Some of the popular sites include
Balliol and Merton, established in 1263 and 1264, respectively, are the two oldest colleges.
Exeter College, founded in 1314
The 12th century Christ Church
Ashmolean Museum (the university's museum of art and archaeology).
The famous round Radcliffe Camera. Constructed from 1737 to 1749, it houses the Radcliffe Science Library.
Where was Harry Potter filmed in Oxford?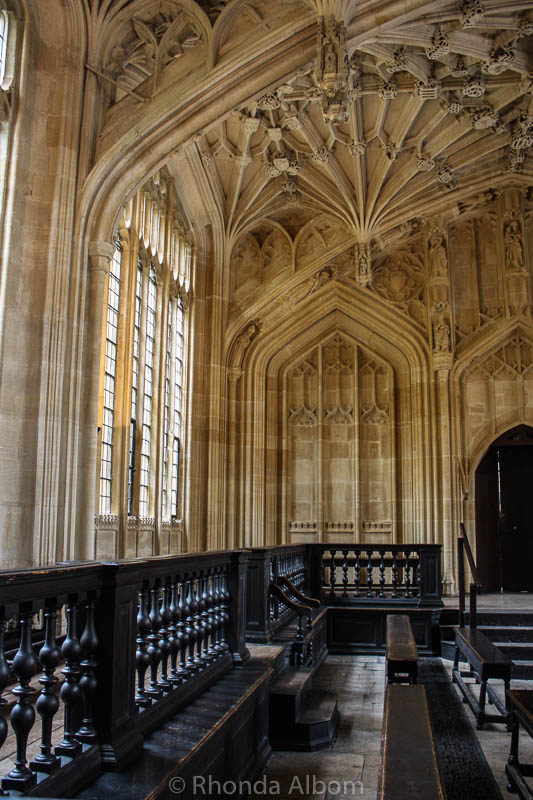 Like many Medieval gothic British sites, portions of Oxford University became filming locations for Harry Potter movies, often to depict Hogwarts. But, not as many as you might think actually made it into the films.
For instance, the library scenes in the first Harry Potter movie were scheduled to be filmed at the University's library. And a portion of it did. However, at some point, a library curator worried that heat from the theatrical lights might damage the books and cancelled it mid-shoot.
A week after visiting Oxford, we found ourselves at Alnwick Castle, also used for many of the Hogwarts scenes, and according to our guide there, an exact Oxford library replica was created at Alnwick Castle for the completion of these scenes.
Oxford film sites:
Medieval library – see above
Divinity School – used as the hospital in the infirmary scene in the first Harry Potter movie.
The New College cloisters
Christ Church (Hogwart's Great Hall)
In retrospect, we could have joined this family-friendly Harry Potter tour that gets visitors into the sites, points out reminders from the film, and shares behind-the-scenes stories that only locals would know.
More things to try and do in Oxford in a day
Oxford Castle and Prison
Oxford Castle has a long history in defence of Norman powers in the U.K. Originally built in 1073, it has been improved and transformed over time from wooden structures to stone to prison in 1785 and now a luxury hotel. You can visit the prison on a guided tour. Reserve your Oxford Castle and Prison tour here.
University of Oxford Botanic Garden
Founded in 1621, it is the UK's first Botanic Garden. It contains a wide variety of areas ranging from a conservatory to a rainforest house to a medicinal collection.
Cotswold Wildlife Park and Gardens
Founded in 1970, Cotswold Wildlife Park has become one of the UK's largest zoological collections, The park was designed with no intrusive fencing to allow visitors to get closer to the wildlife.
Punt down the River Thames
Originally built as small cargo boats or platforms for fishing about 150 years ago. Today they are used for recreation, and punters take people down the river or hire their own punt. Reserve your punt down the Thames along with a University tour here.
Blenheim Palace
The current home of the 12th Duck and Duchess of Marlborough, Blenheim Palace, is a UNESCO World Heritage site. It's also the birthplace of Sir Winston Churchill. There are over 300 years of history and stunning gardens. Reserve your entry ticket to the Blenheim Palace here.
Take an evening walking and pub tour.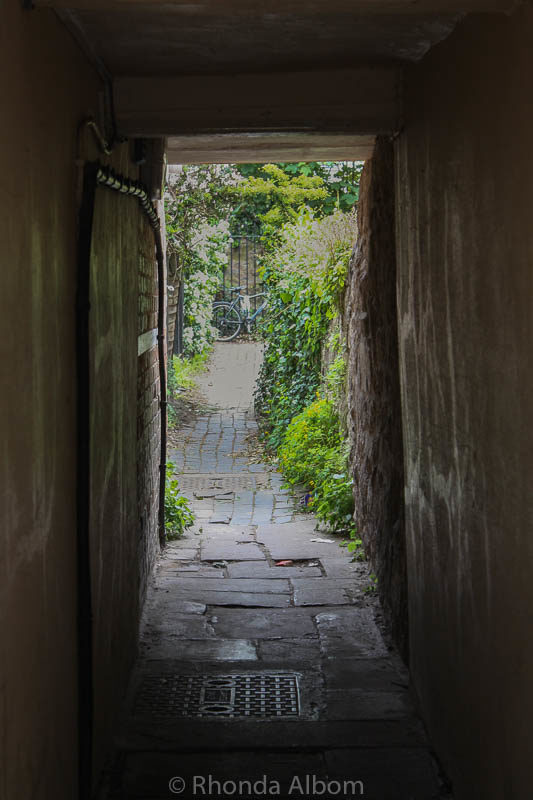 Where to stay
While there are plenty of options, we have a definite first choice:
Malmaison Oxford Boutique Hotel:
If I had more than one day in Oxford, I would stay in this former prison. Fully converted to a luxurious boutique-style hotel, it was once a Victorian prison that only closed its doors in 1996. If walls could talk, there would be some interesting stories here.
A four-star rating and excellent reviews, this is the choice I will make on our next visit to Oxford. Reserve your room at Malmaison Oxford Boutique Hotel here.
A few random thoughts on Oxford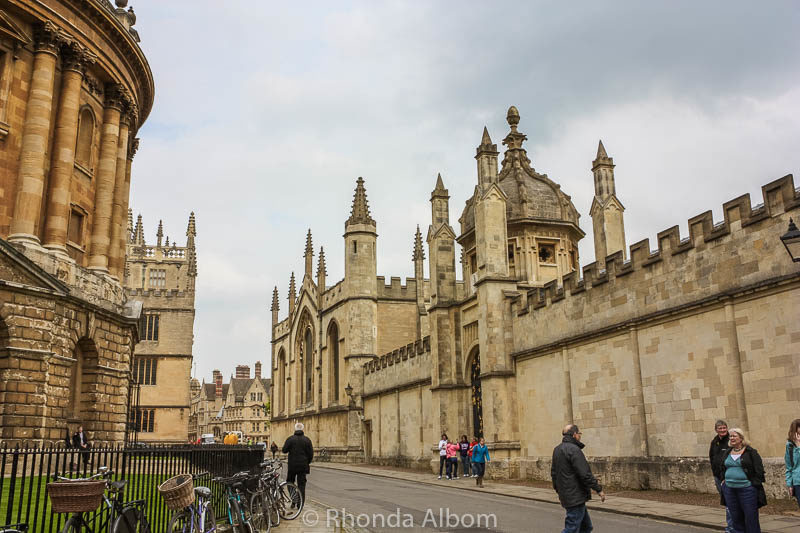 Travel to Oxford from London by car or train. It's a 90-minute drive, but it is quicker to take the train.
We drove north from Oxford to York, exploring a number of fabulous sites along the way.
Oxford is the setting for a long list of films.
Women were first admitted to Oxford University in 1878.
Save on your trip with these resources
These are our go-to companies when we travel. We believe this list to be the best in each category. You can't go wrong using them on your trip too.
Flights: we use Expedia for the best and cheapest flight options.
Accommodations: we use Booking.com (hotels) or VRBO (self-contained).
Cars (gas or electric): we use RentalCars to search for deals and dealer ratings.
Campervans or Motorhomes: we use Campstar where Albom Adventures readers get a 3% discount
Private guides: we love the private guides at Tours by Locals
Travel Insurance: we start at InsureMyTrip as they are the best option to compare plans and find the right coverage for you.
Check out our travel resources page for more companies that we use when you travel.
If you enjoyed this article, please share it on social media including Pinterest: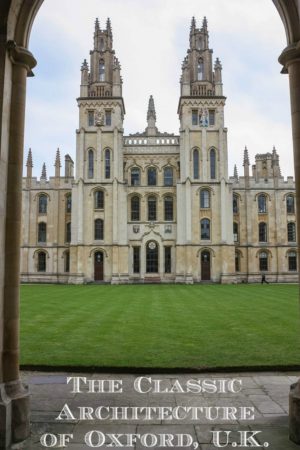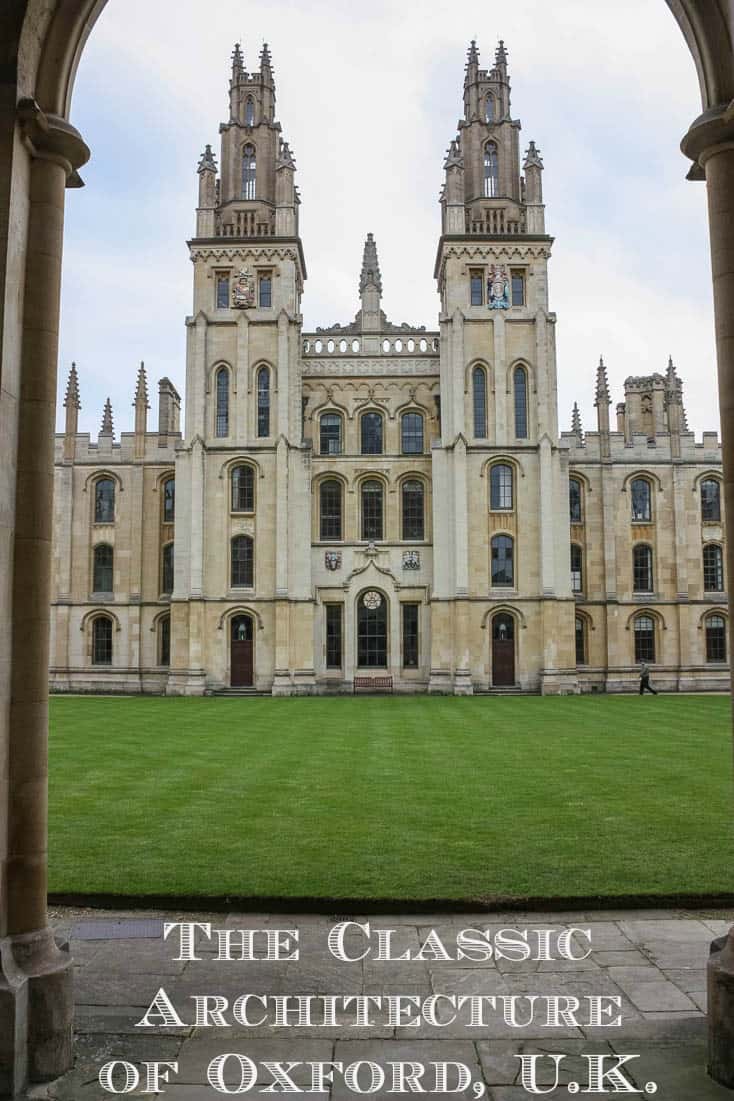 What will you do with one day in Oxford?
Photo Credits
Photos on this page are either shot by our team and watermarked as such, in the public domain, or some stock photos were supplied by DepositPhotos.