Leaving the modern world behind, we entered a fairy-tale as we stepped out of the car in Oxford, England. The architecture takes us back, but to when? The city boasts examples of every English architectural period since the 11th century. There is plenty to see in this town and trying to see Oxford in a day was a mistake.
While Oxford is home to the oldest university in the English-speaking world, its majestic buildings are not the only Oxford attractions. In fact, there are so many things to do in Oxford England, with limited time, the best option was to take a private walking tour of the city and University, thus getting a sample of it all. As it's a private tour, it is customizable, although always passes through the historic city and visits some of Oxford's oldest colleges.
Some of the highlights of our attempt to see Oxford in a day are below:
Classic Architecture of Oxford England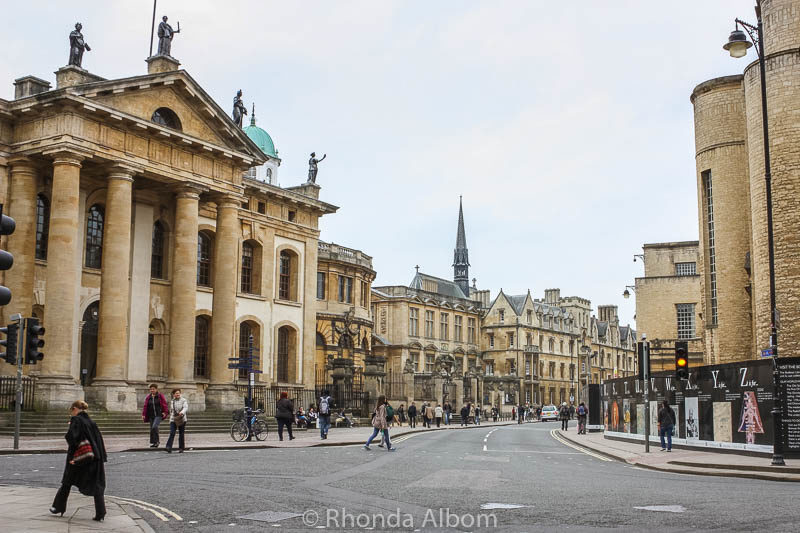 With One Day in Oxford England, Oxford University Is a Must See
The highlight is the prestigious Oxford University, an institution that has educated 27 British Prime Ministers including Theresa May. With 38 independent colleges making up the university, buildings can be found all around the city. Some allow visitors, others are only available for students.
Oxford University provides an interesting mix of the classic architecture, old world charm, and modern memories created when some of its spaces were used in the filming of the first two Harry Potter movies. The two oldest colleges are Balliol and Merton, established as early as 1249. Some of the popular sites include Exeter College founded in 1314, the 12th century Christ Church, and Ashmolean Museum (the university's museum of art and archaeology). A student-guided Oxford University tour is the best ways to get inside some of the university buildings.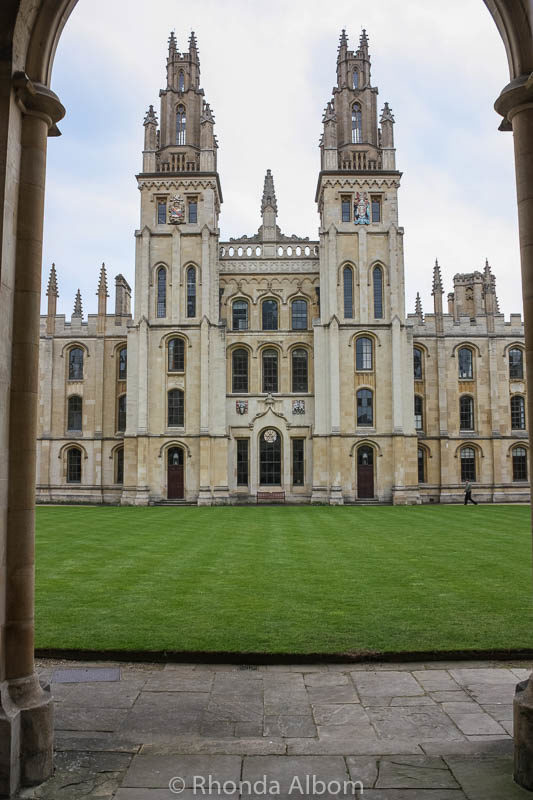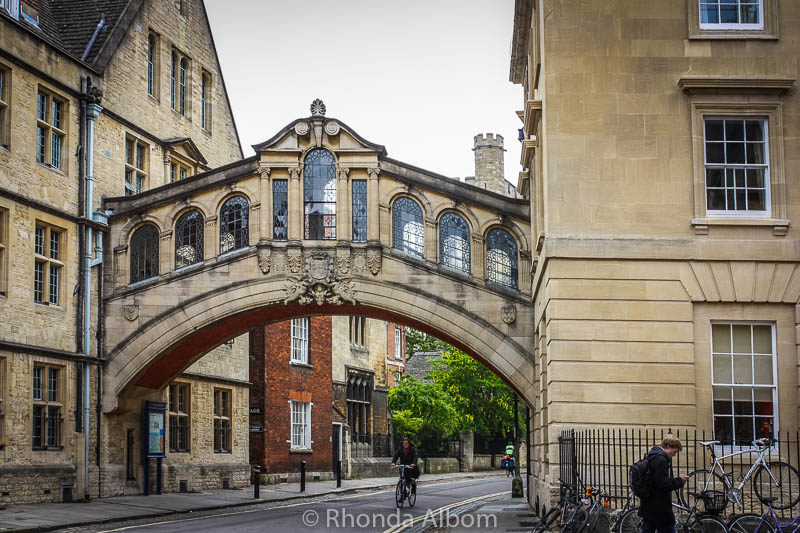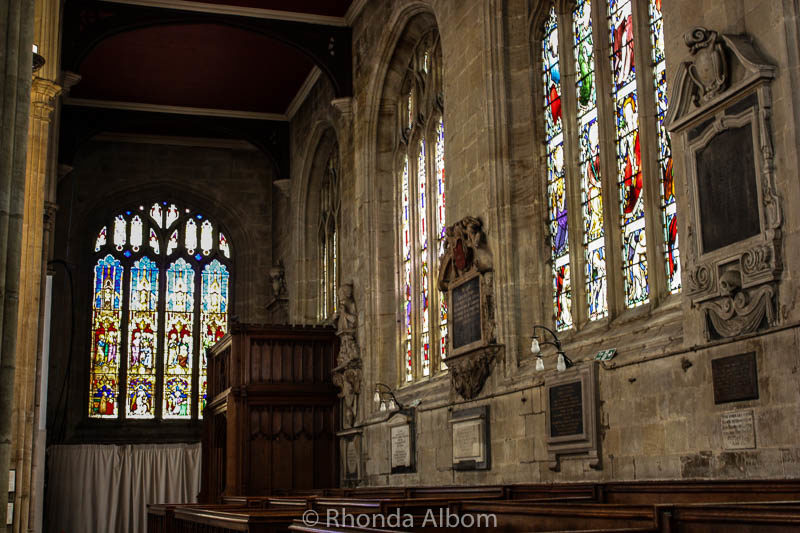 Harry Potter in Oxford
Like many other sites in England, portions of the University were used when filming Harry Potter in Oxford. But, not as many as you might think actually made it into the film. According to our Alnwick Castle (Hogwarts) guide, the library scenes in the first Harry Potter movie were supposed to be filmed at the University's library. However, a library curator worried that heat from the theatrical lights might damage the books and cancelled mid-shoot. A library replica was created at Alnwick.
However, the Divinity School in the University's Bodleian Library did double as a hospital in the infirmary scene from the first Harry Potter movie. The New College cloisters and Christ Church (Hogwart's Great Hall) are also Harry Potter film sites. I am sure we would have seen these locations with more time, a better Oxford day trip itinerary, or had taken a family-friendly Oxford Harry Potter Tour that not only brought us into the sites used for filming, but could also point out the details, add stories, and enhance our experience.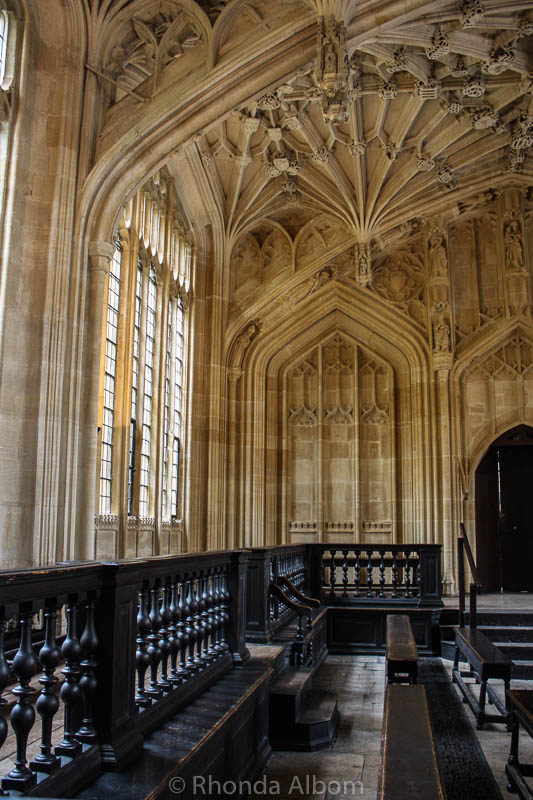 More Sites from One Day in Oxford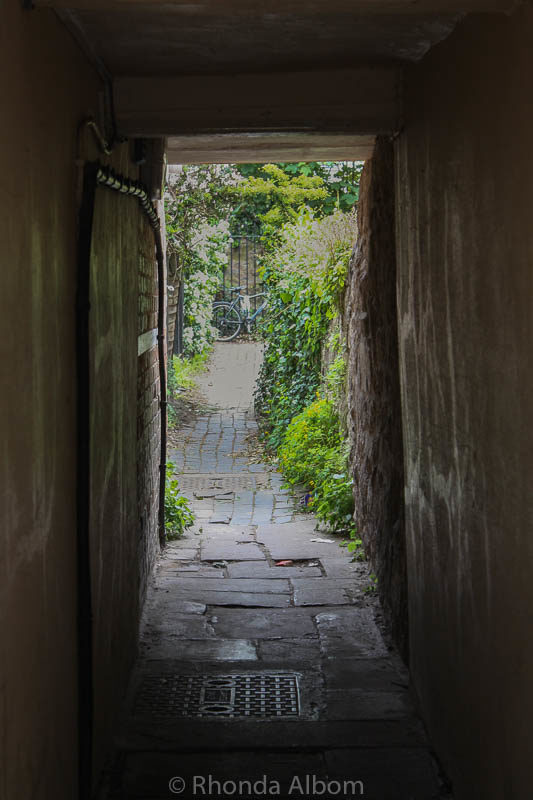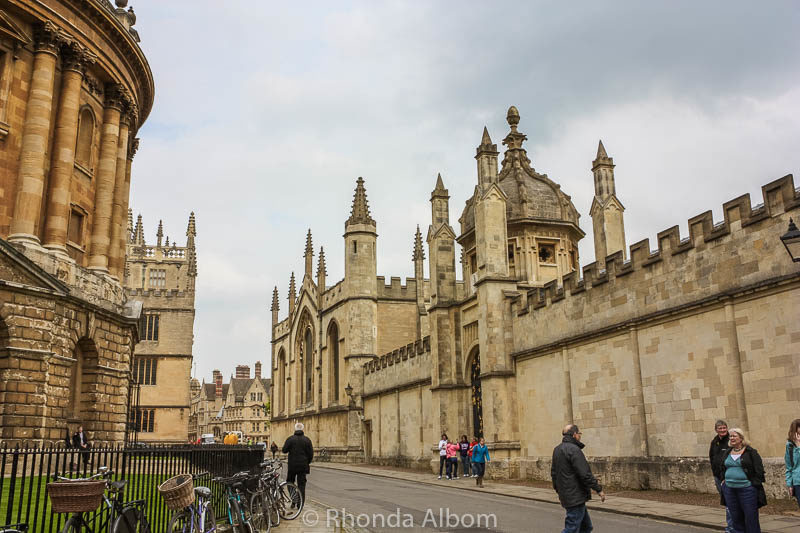 Where to Stay in Oxford
If I had more than one day in Oxford, I would stay in the former prison, now the Malmaison Oxford Boutique Hotel. Fully converted to a luxurious boutique style hotel, it was once a Victorian prison that only closed its doors in 1996. If walls could talk, there would be some interesting stories here. A four-star rating and excellent reviews, this is the choice I will make on our next visit to Oxford.
⇒ Click here to check availability at Malmaison Oxford Boutique Hotel
More Things to See in Oxford
If we had more than one day in Oxford, or in this case when we go back, our things to do list will include another more in-depth visit to the University as well as the following:
Oxford castle and prison
University of Oxford Botanic Garden (Founded in 1621, it is the UK's first Botanic Garden)
Cotswold Wildlife Park and Gardens
Punt down the River Thames (we enjoyed punting on the Avon River in Christchurch New Zealand)
Blenheim Palace (UNESCO site and the birthplace of Sir Winston Churchill)
Take an evening walking and pub tour
Take an Oxford Tour
More on Oxford
Have you been to Oxford?
If you enjoyed this article, please share it on social media including Pinterest: