Driving through the British countryside from Oxford to Alnwick, we passed through Stratford-upon-Avon, Oakham, the Sherwood Forest, York, several abbey ruins, and finally to Alnwick. This England road trip is the ideal to see so much of the country.
It's full of history and wonder. Some old areas are still in use today, others are in ruins. But regardless, the sites are fascinating.
And, if that's not enough the charming countryside between locations kept us from ever being bored. It's been several years since I last did this drive, and I hope to do it again soon.
It's almost magical.
Note: Based on world conditions, we advise checking official channels including cancellation policies prior to booking. Also, with often reduced capacity, booking ahead becomes more important.
Oxford – the starting point of our England road trip
One of the most beautiful cities in England, Oxford is somewhere to stay for several days after which you can begin the England road trip suggested on this page.
The city is home to Oxford University, the oldest university in the English speaking world.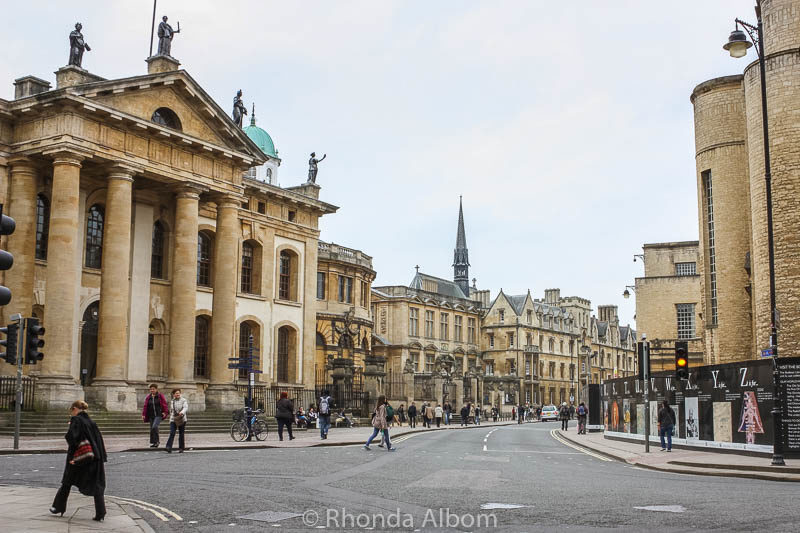 Read Next: Classic Architecture: Touring Oxford in a Day
Trending on Albom Adventures
England Road Trip: Oxford to York
In a hurry, one could drive from Oxford to York in as little as 5 hours. However, we are recommending the following stops:
Stratford-Upon-Avon (drive time from Oxford to Stratford-Upon-Avon is about 1 hour)
Oakham (Stratford-Upon-Avon to Oakham is 1 hour, 30 minutes)
Sherwood Forest (Oakham to Sherwood Forest is 1 hour)
York (Sherwood Forest to York is 1 hour, 30 minutes)
Fountains and Rievaulx Abbys (York to Fountains Abbey is 50 minutes, while Fountains to Rievaulx is another 45 minutes)
Alnwick (Rievaulx to Alnwick is 2 hours)
Stratford-Upon-Avon, England
Stratford-Upon-Avon is the birthplace of William Shakespeare, as well as the place of his death. He spent much of his adult life in London where many of his plays were performed at the Globe Theatre. The town is filled with tourists, as it is one of the more popular stops along any England road trip.
The final resting place of William Shakespeare is a tomb inside the Holy Trinity Church. His grave is marked off on the floor in side chapel. Entry to the church is free, however, there is a small charge to see the graves.
Oakham, England
Oakham Castle has over 200 horseshoes hanging on its walls. It's a tiny castle, built in the late 12th century. Interestingly, Oakham Castle has a unique tradition that royalty forfeits a horseshoe to the Lord of the Manor of the Castle on their first visit to the town.
What surprised me was seeing horseshoes that face down (superstitious people like me, question this decision as we believe the luck will fall out). According to the castle curator, it is not that the luck will fall out, but rather so the devil cannot nest inside.
Sherwood Forest (Home of Robin Hood)
Did you know the Sherwood Forest really exists in the Nottinghamshire? It's not just the setting for the classic story, The Adventures of Robin Hood by Howard Pyle. Here we explored the dioramas at the visitor's centre and had a walk along the well-manicured path through the nature reserve.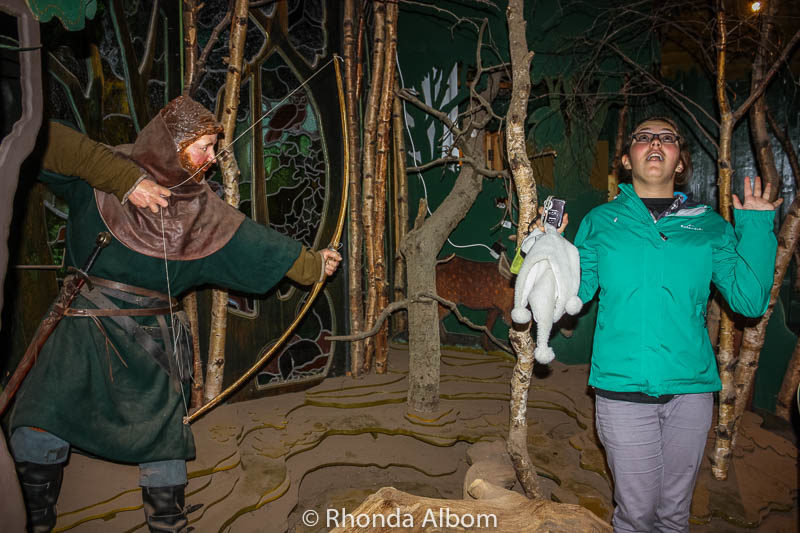 York, England
York is England's most complete medieval city. We spent two days exploring a city once described by King George IV (Father to HRH Queen Elizabeth II) as, "the history of York is the history of England."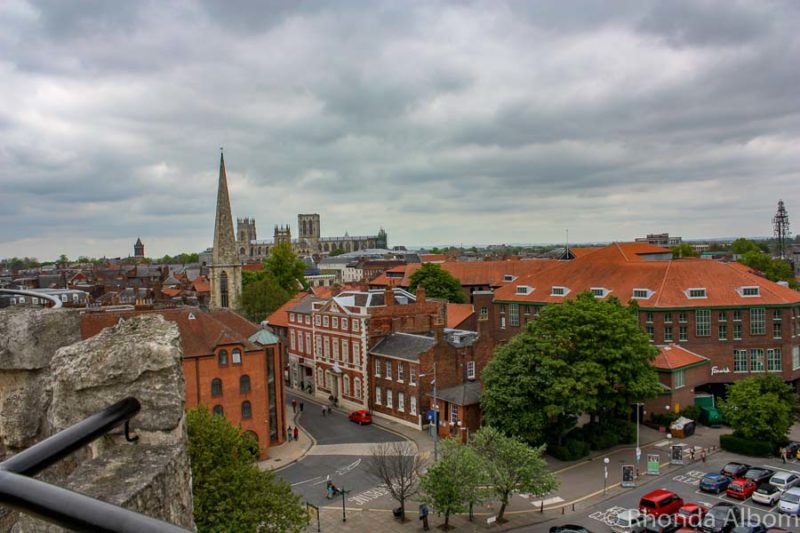 Pro Tip: There is a free city walking tour available in York. Unlike the other free city tours, we have taken in which the guide worked for tips, our York guide didn't accept gratuity. He spoke from the heart, as he clearly felt passionate about his city.
Fountains and Rievaulx Abbeys
I love walking the grounds of the ruins of the old abbeys. Two of my favourites are Fountains Abbey and Rievaulx Abbey.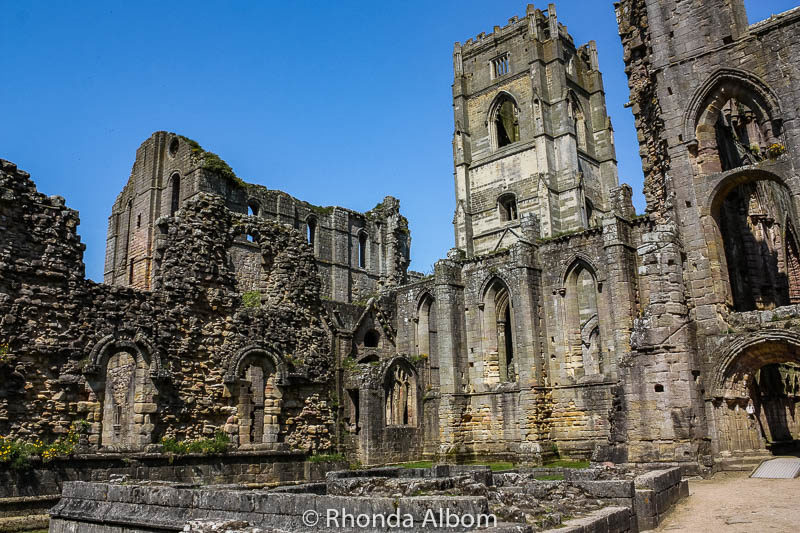 Read Next: 17 Images of Fountains Abbey and Studley Royal (Yorkshire, England)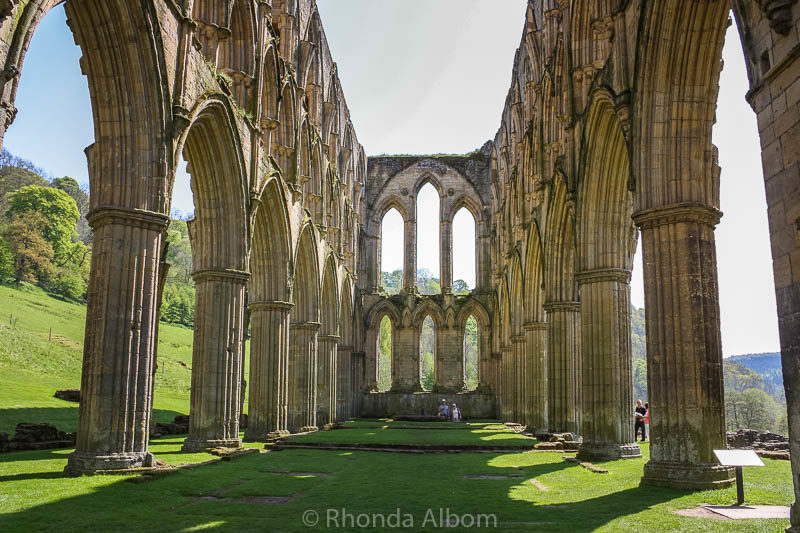 Read Next: The Picturesque Ruins of Rievaulx Abbey in England's Countryside
Alnwick, the final stop on our England road trip
Used as Hogwarts in the Harry Potter films and also used as Downton Abbey, Alnwick draws quite the crowd. In addition to touring the grounds, they offer broomstick flying lessons on the same courtyard in which Harry Potter learned to fly. Alnwick's gardens are sensational, and entry to the castle and gardens are separate fees.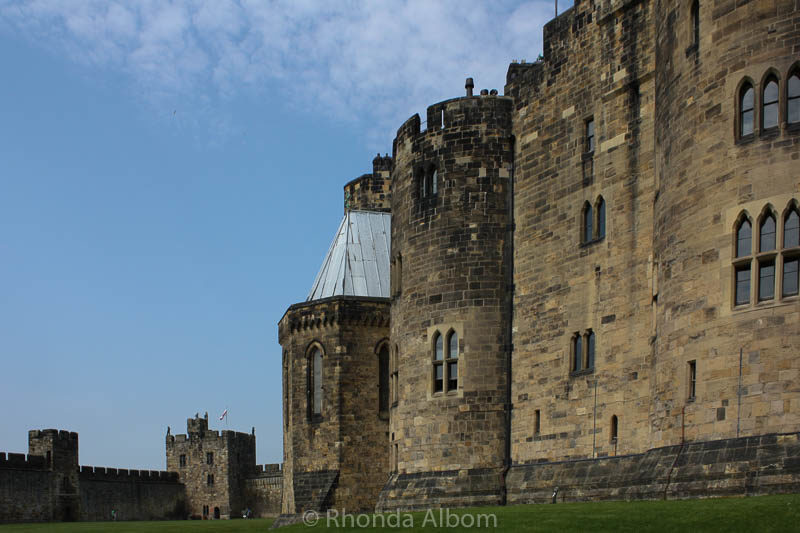 Read Next: Walking through History: Alnwick Castle (Hogwarts) in England
After Alnwick, we headed to Edinburgh Scotland, and from there we continued our road trip up through the Scottish highlands.
Best deals and discounts for your travel planning needs
We earn from qualifying purchases through partnerships or affiliate programs.
Flights: When it comes to flights, we always start with Expedia.

Hotels: We use Booking.com to compare and book accommodations. Don't miss Booking.com's Getaway 2022 Deals that save 15% or more on selected accommodations. (T&Cs apply)

Other accommodations: If you prefer B&B or self-contained type lodging, check out VRBO.

Vehicle hire: RentalCars is like a rental car search engine with no hidden costs, that lets us find the best deals on car rentals worldwide.

Private Tours: We are big fans of ToursByLocals, and use them for nearly all cities where we want a private guide.

Packing Tips: Get a free copy of our packing light checklist when you sign up for our mailing list. (We pack light, yet have everything we need.)
Find more money-saving resources and T&Cs on some of the above, check our Travel Resources page.
Save for later
If you enjoyed our virtual road trip, please share this article on social media, starting with pinning this to Pinterest:
Don't miss: Travel Tips for the UK and Ireland Visitors
Have you done an England road trip?