Rievaulx Abbey captured my imagination. Now picturesque ruins, this former abbey was once one of the wealthiest monasteries in England. That is until Henry VIII of England dissolved the Cistercian abbeys in 1538.
Founded in 1132, Rievaulx Abbey was the first Cistercian abbey in the north. From the first moment I saw it, I was delighted. Captivated by the tall gothic archways of this medieval structure, I stayed far longer than my girls would have liked. For me, Rievaulx is the favourite spot of our drive through the British countryside.  In contrast, I believe our girls preferred Alnwick, the castle used to film Harry Potter (and where they took broomstick flying lessons).
Evident by the sky, the day deteriorated as it often does in England, but I continued to take photos: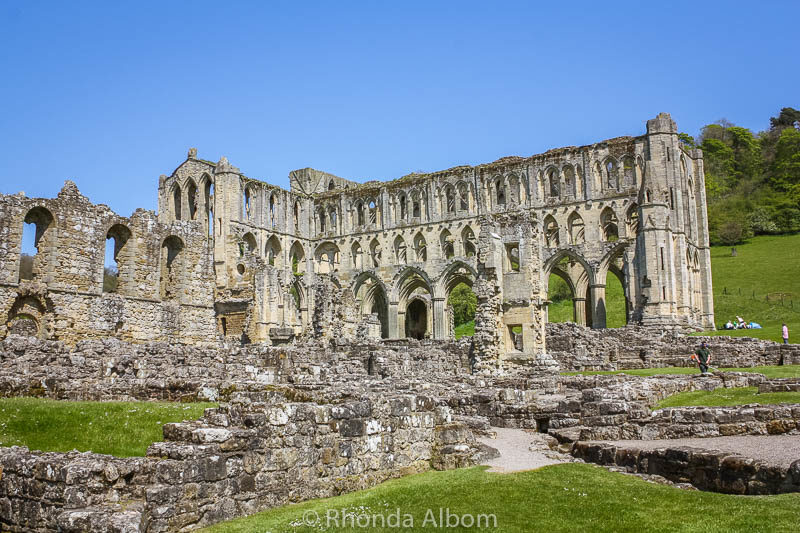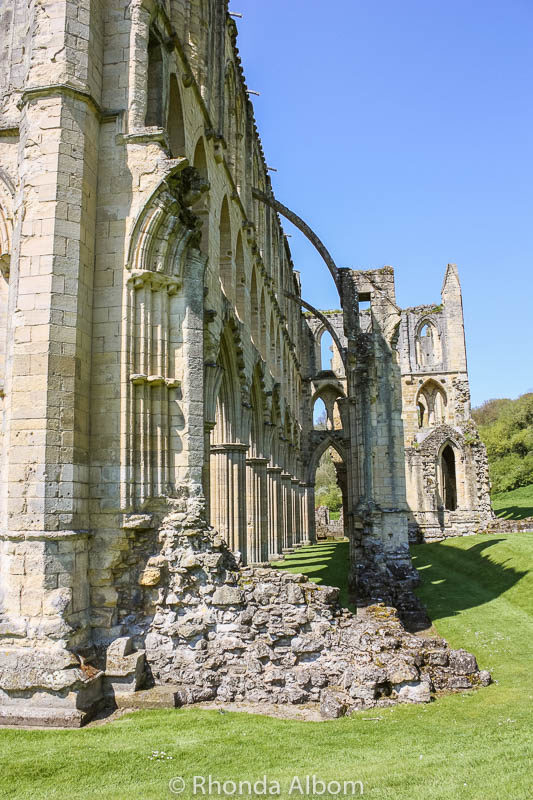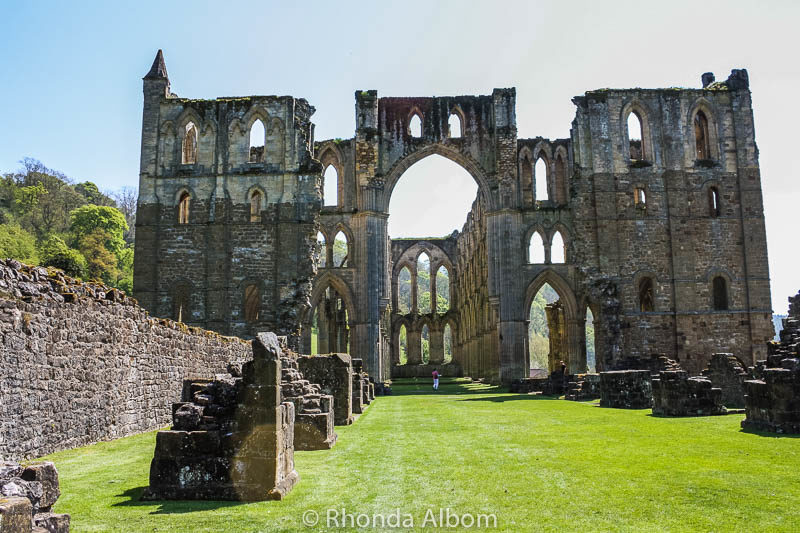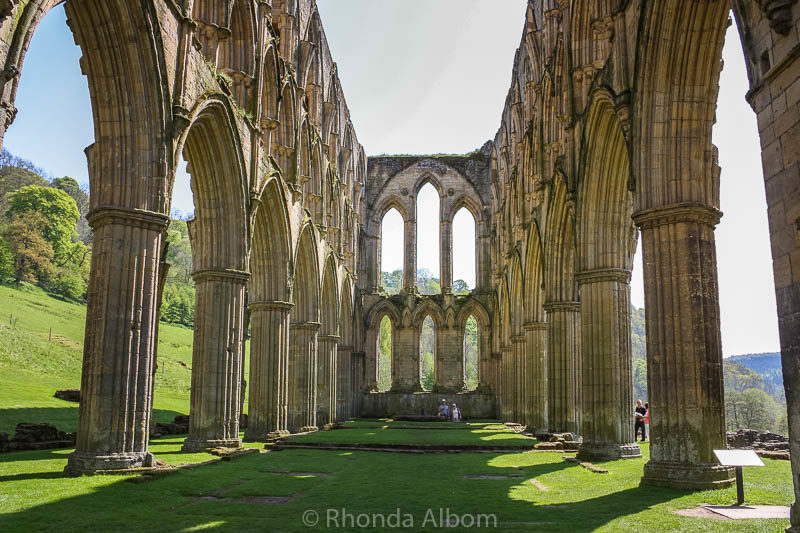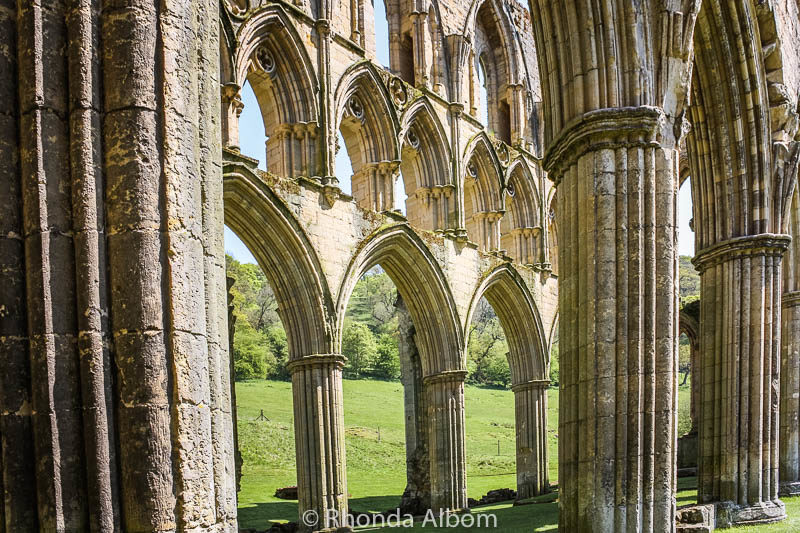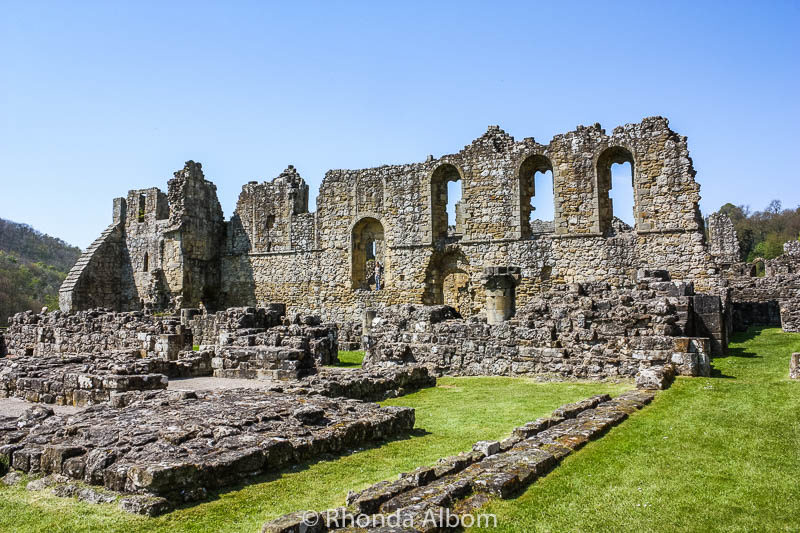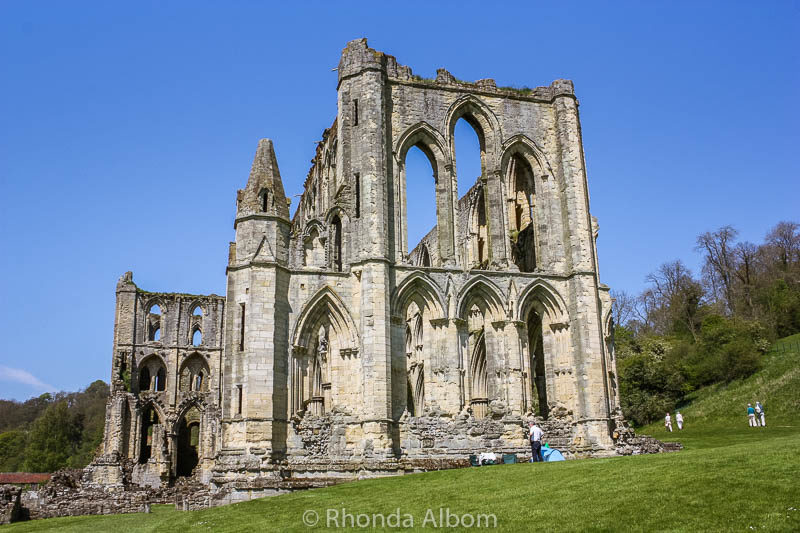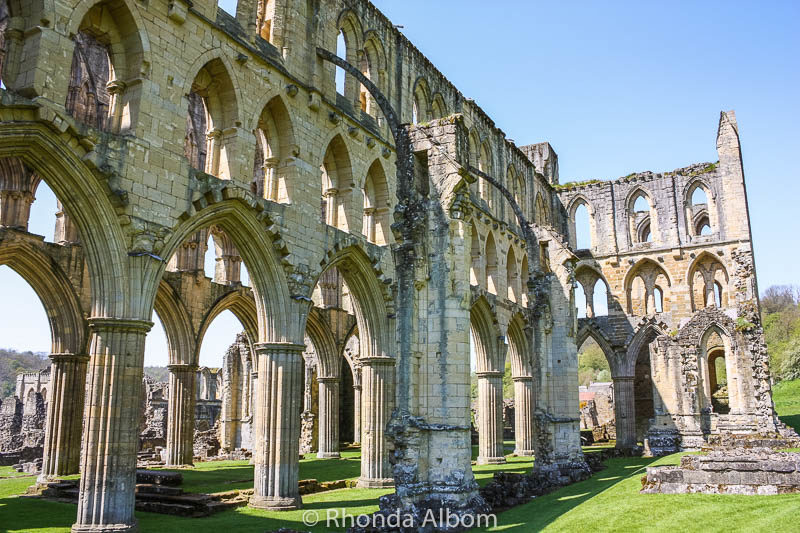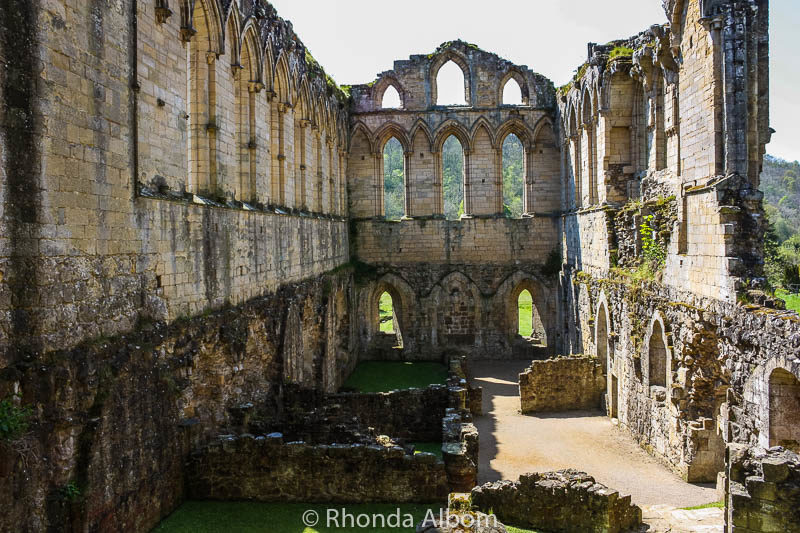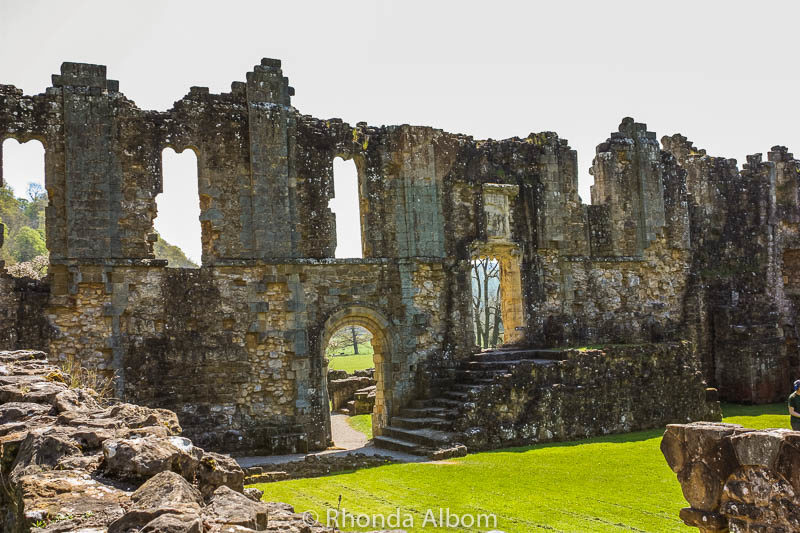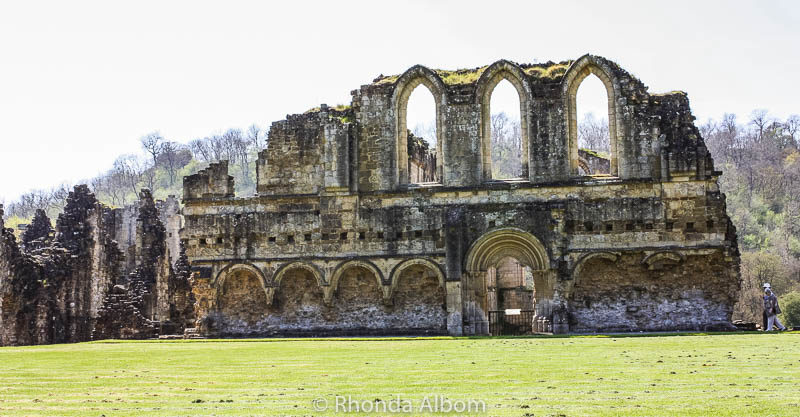 Practical Information:
Rievaulx Abbey is located in Rievaulx England, near Helmsley in the North York Moors National Park, North Yorkshire.
The name is French, as are the twelve founding monks originally from Clairvaux Abbey, a Cistercian monastery in northeastern France. It is pronounced ree-voh.
The ruins are now owned and maintained by English Heritage. BEST TIP: If you are an overseas visitor and love castles and old ruins be sure to get either a 9 or 16 day English Heritage Overseas Visitor Pass. It will give you unlimited access to over 100 sites across England.
Opening hours and days vary with the seasons.
Do you prefer a tour? If so, check out this one from Viator.
We found Lonely Planet's Great Britain Travel Guide to be very useful.
We stayed at various Premier Inn hotels throughout our travels in the UK and found them to be clean, comfortable, and affordable. We always check prices at Booking.com.
(We visited in 2012. This article is part of a throwback series inspired by rediscovering my photos after moving 40k to Lightroom.)
Have you been to or heard of Rievaulx Abbey?
If you enjoyed touring Rievaulx Abbey with us, please share this article on social media including Pinterest: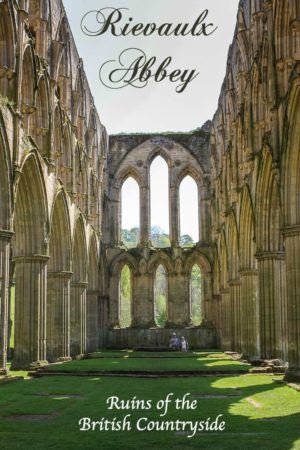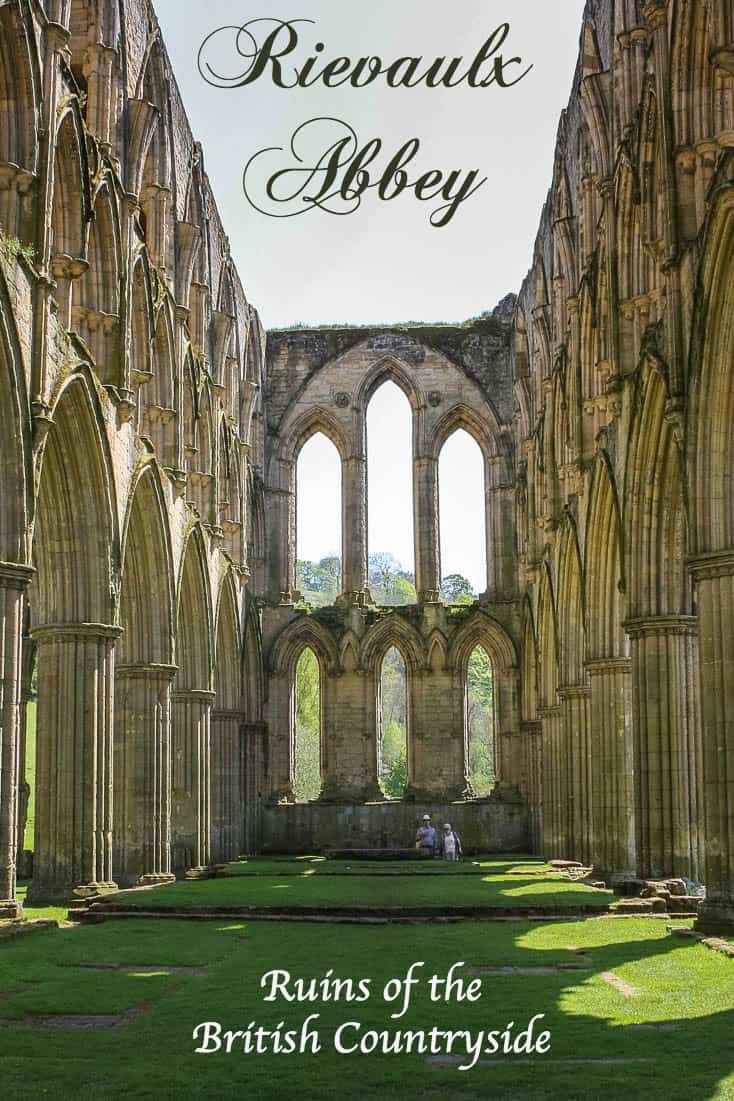 Grammarly proofread this article. (Try it for free)
Seven ridiculously simple tips that WILL improve your photos
Whether you shoot with a phone or a DSLR, let me share my secrets.
Subscribe to Albom Adventure's Travel Tips newsletter and download our free ebook: Take Better Travel Photos By Rhonda Albom