Fountains Abbey and Studley Royal are amongst the several old abbeys, castles, and monasteries in Yorkshire that we visited as we drove from Oxford to York. Lush and green, the gently rolling hills of the British countryside reminded me of our home in New Zealand, although the frequently overcast sky confirmed that we were in the UK.
Located in Studley Royal Park, Fountains Abbey is one of the largest and best-preserved ruined Cistercian monasteries in England.
It was founded in 1132 just after Rievaulx Abbey. Both flourished for over 400 years until Henry VIII ordered the dissolution of all monasteries in 1539.
Note: Based on world conditions, we advise checking official channels including cancellation policies prior to booking. Also, with often reduced capacity, booking ahead becomes more important.
Fountains Abbey and Studley Royal
I can only imagine what the abbey looked like in her glory. Here are 17 of my favourite shots of Fountains Abbey and Studley Royal. See if you agree that her ruins portray an incredible masterpiece: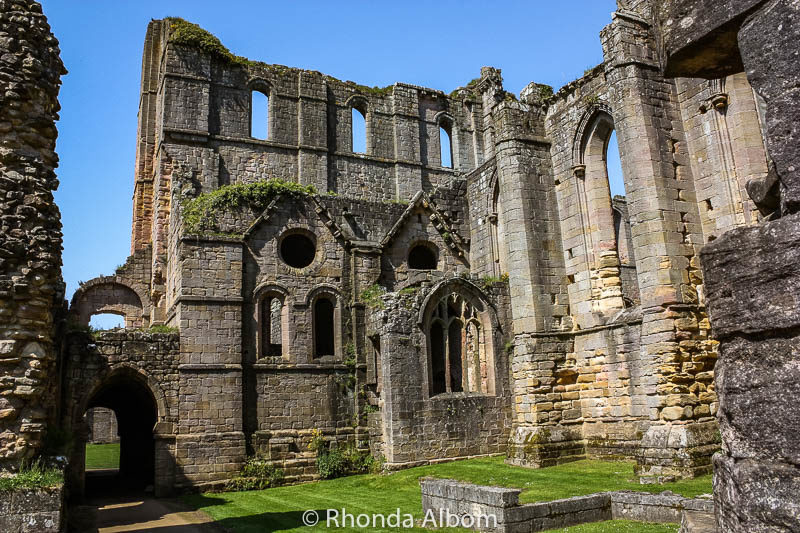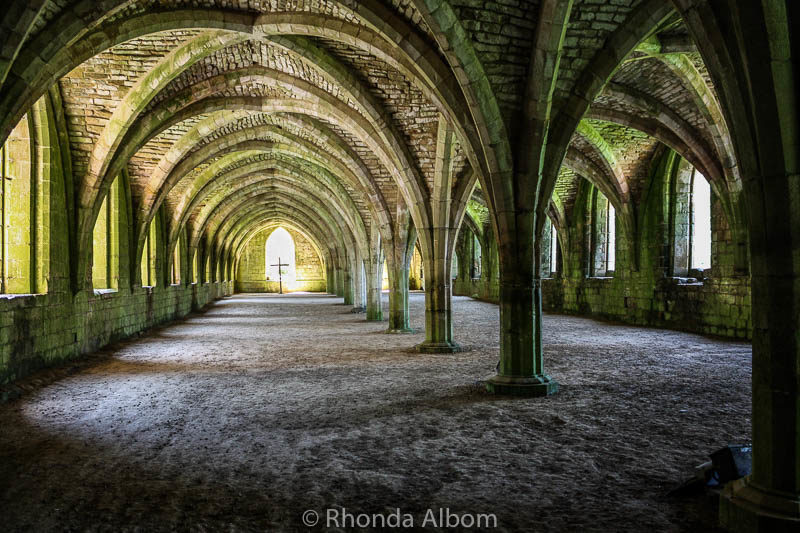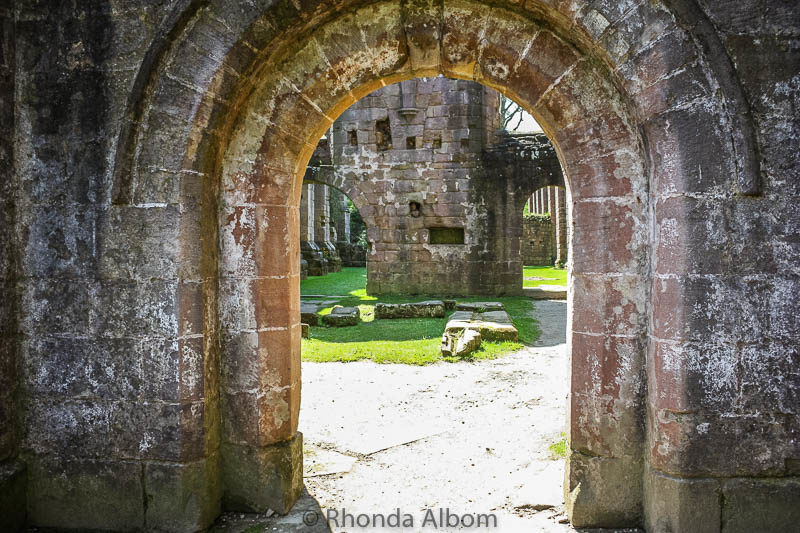 Fountains Abbey and Studley Royal – What you need to know
We earn from qualifying purchases through partnerships or affiliate programs.
Best deals and discounts for your travel planning needs
We earn from qualifying purchases through partnerships or affiliate programs.
Flights: When it comes to flights, we always start with Expedia.

Hotels: We use Booking.com to compare and book accommodations. Don't miss Booking.com's Getaway 2022 Deals that save 15% or more on selected accommodations. (T&Cs apply)

Other accommodations: If you prefer B&B or self-contained type lodging, check out VRBO.

Vehicle hire: RentalCars is like a rental car search engine with no hidden costs, that lets us find the best deals on car rentals worldwide.

Private Tours: We are big fans of ToursByLocals, and use them for nearly all cities where we want a private guide.

Packing Tips: Get a free copy of our packing light checklist when you sign up for our mailing list. (We pack light, yet have everything we need.)
Find more money-saving resources and T&Cs on some of the above, check our Travel Resources page.
Save for later
If you enjoyed this article, please share it on social media and save it for later on Pinterest.
Have you been to Fountains Abbey and Studley Royal or any of the Cistercian abbeys in England?