London in one day is an ambitious itinerary, but if that's all you have, we've got you covered with a few options and some money-saving tips.
UK's capital is a fabulous city filled with history, wonder, and some very interesting stories. The architecture is an eclectic mix with some incredibly impressive examples of Gothic, Victorian, Georgian, Edwardian, and modern architecture. There are even hints of art deco and art nouveau around London.
If you are really trying to see London in one day, start out with a good night's sleep, an early start, comfortable walking shoes, a wind/rain jacket, a water bottle, and a positive attitude. Follow our plan, or choose the alternates, and get out and have some fun.
Wondering what to do in London in one day?
With only one day to explore London, you will have to choose from the top things to see and do. The biggest challenge is timing, as the opening hours of many of the key sites overlap.
Here's our optimal one-day London itinerary:
Walk across Tower Bridge
Tower of London
St Pauls Cathedral, Millennium Bridge, and Globe Theatre (OR Tate Modern)
London Eye
Big Ben, Westminster Abbey, and Parliament
Buckingham Palace
*There is also a second option for those who must see the changing of the guards at Buckingham Palace.
Save money with the London Pass
The London pass is a digital sightseeing credit package that can save you money on over 80 London attractions. Simply upload your package credits, and use them throughout your day.
Best of all, there is an option of a One Day pass in addition to multi-day options up to 10 days.
Four of the five destinations with entry fees on our recommended London in one day itinerary are on the pass: Tower of London, St Paul's Catherdral, Globe Theatre, and Westminster Abbey. Plus, it includes a one-day Hop-on-hop-off bus pass.
Note that the London pass validity is by the number of days (not 24-hour periods), so you will want to get an early start for maximum use. Reserve your City Pass here
London in one day itinerary details
Ideally, you have a London city pass or skip-the-line entry passes, but either way, our recommended one-day in London itinerary starts near the Tower of London. As it doesn't open until 9am, we are recommending a bridge walk first.
1. Walk across the Tower Bridge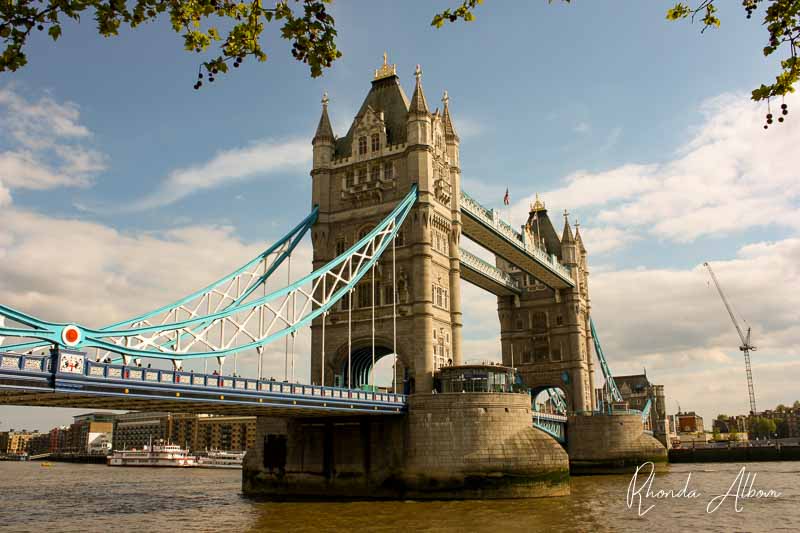 If you are not staying within walking distance to the world famous Tower Bridge, hop on the underground, exiting at Tower Hill station. From here, it's a five-minute walk to the bridge, and then you'll want another 10-15 minutes to stroll to the other side and return.
If you are cutting your time super close, be sure to check the bridge lift schedule, as you might need extra time.
From here, it's another 7-10 minute walk to the Tower of London. Your goal is to be at the Tower of London at 9am, right when it opens (or 30 minutes earlier if you want a guided tour), so time your start accordingly.
Unfortunately, your only opportunity in our itinerary to walk across the famous Tower Bridge will be before the Tower of London, which means you won't be able to see the museum-type exhibits or walk on the upper walkway as they are not open this early. If you do decide to return, note that they are included on the London Pass.
2. Tower of London (arrive by 9am)
Dating back to 1066, the history of the Tower of London is loaded with drama, including the beheadings of two of Henry VIII's wives. Once a royal residency and a prison (with a torture chamber), today, it's the home to the British crown jewels.
We enjoyed a fascinating 90-minute Beefeater tour. However, with limited time, if you want a tour, you will want to take advantage of this early access Beefeater tour that starts at 8.30am.
If you are not opting for the early access tour, you will want to arrive by 9am when the Tower of London officially opens for the day.
As the Tower of London is one of the most popular places to visit in the city, if you are attempting London in a day, you will want to either use your London Pass or reserve a skip-the-line entrance ticket here. It will get you into the tower, the grounds and the Crown Jewels but does not include a tour.
3. St Paul's Cathedral, Millennium Bridge, and Globe Theatre (OR Tate Modern)
Next, take a 20-minute walk to St Paul's Cathedral for a photo stop. Then walk across the Millennium Bridge and visit either the Globe Theatre or Tate Modern Art Museum.
St Paul's Cathedral
A city landmark and the site of Prince Charles and Diana's wedding, with only a day in London, you only have time to get a photo of this iconic English Baroque cathedral and dome. However, if you want to trade off something else from our itinerary, this link should give you discounted entrance to St Paul's Cathedral or use your London Pass.
Millennium Bridge
Built in 2000, our girls (then young teens) instantly recognized this pedestrian bridge, calling it the Harry Potter Bridge. Stop midway across for a lovely view of the Tower Bridge.
Shakespeare's Globe Theatre
The original Globe Theatre, built in 1599, burnt to the ground in 1613. The second build was completed a year later but destroyed in 1644. The current theatre design replicates the original Elizabethan open-air playhouse. It opened to the public in 1977. The Globe Theatre is on the London Pass.
Tate Modern Art Museum
Offered as an alternative to the Globe Theatre for modern art lovers as we walk right past it.
4. London Eye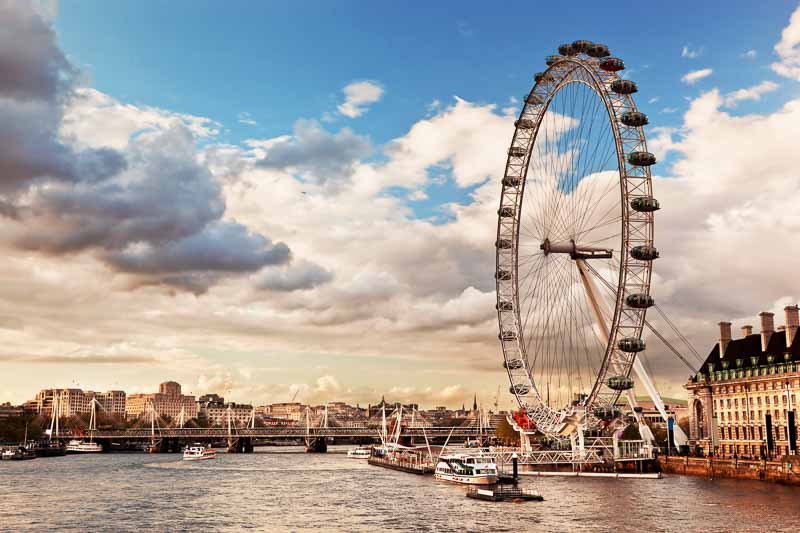 At 135 metres, the London Eye is the world's tallest cantilevered observation wheel. As a result, the impressive views from the 30-minute loop around are unparalleled.
However, and this is big, if you go at this point in the itinerary, you will miss the opportunity to go into Westminster Abbey. I added the London Eye into the schedule here, as you will be walking by it, and it makes sense geographically.
But, the London Eye is open until 6pm, while Westminster Abbey is only open until 3.30. If you want to see them both, you will need to walk the London Eye by now and come back later.
Also, the difficulty in planning the London Eye ahead is that tickets are timed at 15-minute intervals. If you are a rigid scheduler, reserve your skip-the-line ticket here.
5. Big Ben, Westminster Abbey, and Parliament
After the London Eye, cross over the River Thames and get ready to check out the most classic of the government and royal buildings. Our three must-sees are below, but if you have time, you might also want to stroll by New Scotland Yard or 10 Downing Street (Prime Minister's residence).
Big Ben
A classic must-see photo stop.
Westminster Abbey
Westminster Abbey is not only a stunning gothic cathedral, but it's also the resting place of many famous people, including Charles Darwin. It has strong ties to the British royalty, and Prince William and Kate got married here. Every British monarch since 1066 has been coronated here, and the Coronation Chair is on display. Reserve your entrance ticket here or use the London Pass (Note that Westminster Abbey is open from 9:30am to 3:30pm Mon-Sat) This is my favourite stop on this itinerary.
British Parliament
Many people think the British Parliament building (Palace of Westminster) is the most beautiful building in London.
6. Buckingham Palace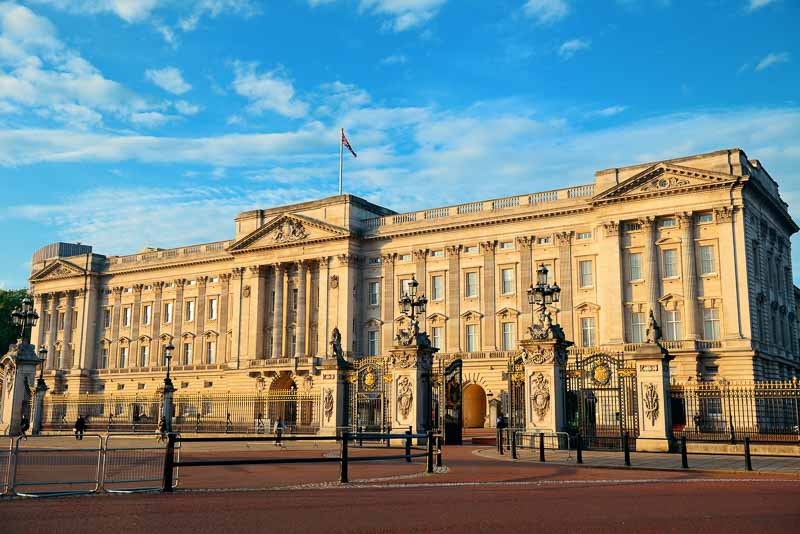 The royal residence is certainly a sight not to miss, even when trying to do London in one day. Buckingham Palace is the last stop on this itinerary, as it's a photo stop from the exterior, and timing doesn't matter.
Optional itinerary: London in one day, including the changing of the guards at Buckingham Palace
If the changing of the guards at Buckingham Palace is on your must-see list, then you have to be there at 11am. And, if it's that important to you, you probably should be there at least 30 minutes early to get a spot near the fence.
Even with a week in London on our last visit, we made the mistake of arriving 10 minutes in advance and found ourselves pretty far back in the crowd.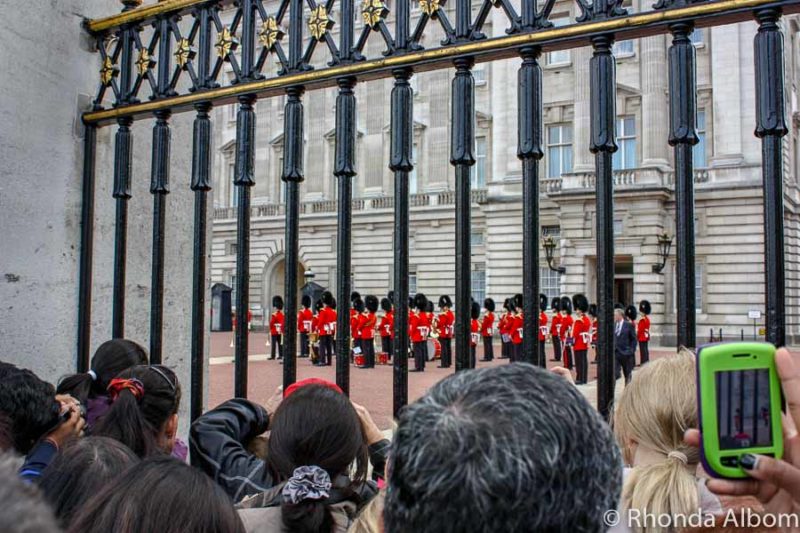 It's our opinion that to include the changing of the guards, you will need to give something up, and we believe that would be half of your time in Westminster Abbey. Therefore, here is our suggested order for the activities listed just above:
Get an early start and plan for photo stops in front of Parliament, Big Ben, and 10 Downing Street. Your goal is to be at Westminster Abbey at 9.30am when it opens with either London Pass or a skip-the-line entry ticket. Spend no more than 45 minutes here and then hurry over to Buckingham Palace.
Wait and watch the changing of the guard at Buckingham Palace at 11am.
Next, ride the London Eye, then grab a quick lunch.
Afterwards, head to the Globe Theatre OR Tate Modern. Then cross the Millenium Bridge, stopping in the centre to take a photo of the Tower Bridge. Continue across to St Paul's Cathedral.
Head to the Tower Bridge / Tower of London and pay close attention to time. The last entry to the Tower of London is as early as 4pm depending on the day. If you skipped the Globe Theatre, you will have time here. Otherwise, walk over Tower Bridge and if you get there before 5pm, use your London Pass to see the exhibits.
Other cool things to do in London if you have more time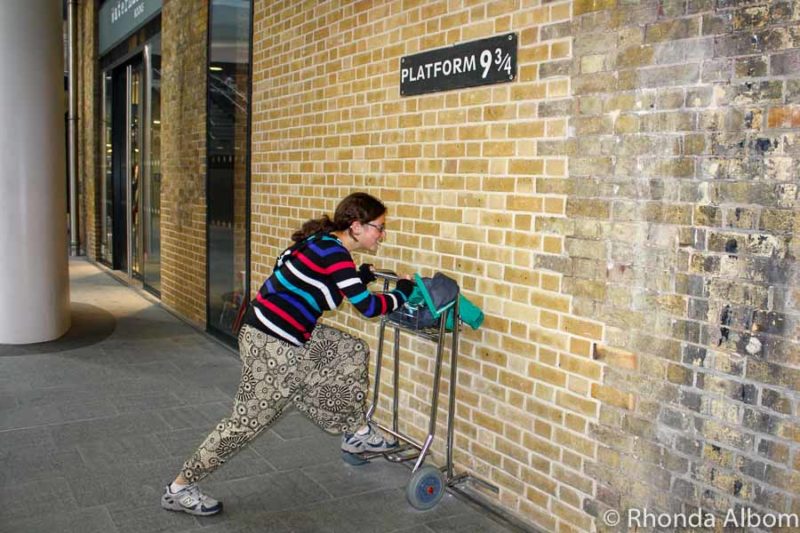 If you have more than one day in London, which we highly recommend, here are some of the other things we believe are worth a visit but didn't make our lists above.
Take a cruise on the River Thames
Head to Trafalgar Square to see the National Gallery and Nelson's Column.
Explore some of the trendy neighbourhoods and areas like Shoreditch (trendy and known for nightlife), Soho (LGBTQ centre), Camden (alternative cultures), Chinatown, and Leicester Square in the West End (movie premiers).
Check out Hyde Park, and maybe even get out for a paddle boat ride.
Sherlock Holmes fans should head to Baker Street. Or take a Sherlock Holmes walking tour that also includes 20 key city sites. Reserve your Sherlock Holmes tour here.
Shop at Harrods on Oxford Street (Europe's busiest shopping street), or if you want somewhere more trendy, shop and eat at Covent Garden.
Relax at Kew Gardens.
Harry Potter fans – you won't want to miss these Harry Potter film locations in London, like platform 9 ¾ at the King's Cross Station.
And, of course, Beatles fans will have to stroll across Abbey Road.
What to do in London in a day – final thoughts
Once again, I reiterate that London is a fabulous city, one well worth a decent exploration, but if all you have is one day in London, you will need to make some choices.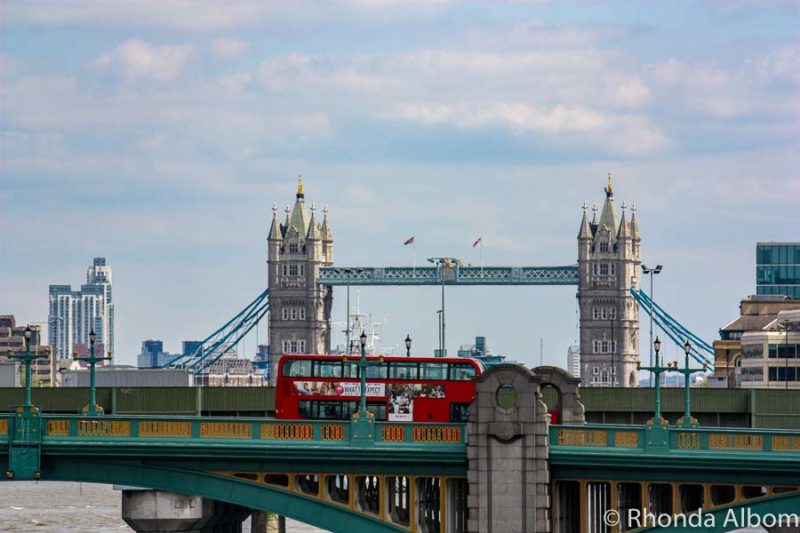 Save on your trip with these resources
These are our go-to companies when we travel. We believe this list to be the best in each category. You can't go wrong using them on your trip too.
Flights: we use Expedia for the best and cheapest flight options.
Accommodations: we use Booking.com (hotels) or VRBO (self-contained).
Cars (gas or electric): we use RentalCars to search for deals and dealer ratings.
Campervans or Motorhomes: we use Campstar where Albom Adventures readers get a 3% discount
Private guides: we love the private guides at Tours by Locals
Travel Insurance: we start at InsureMyTrip as they are the best option to compare plans and find the right coverage for you.
Check out our travel resources page for more companies that we use when you travel.
Please Share
If you enjoyed this article, please share it on social media, including Pinterest: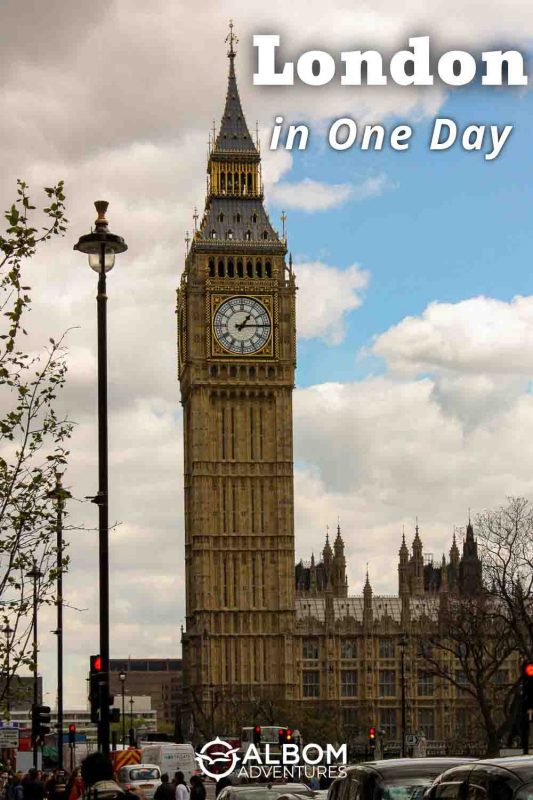 Have we helped you to figure out what to do in London in a day?
Continue your UK adventure with these destinations:
Photo Credits:
All photos on this page are either shot by our team and watermarked as such or stock images from Depositphotos.