Our Alaska cruise "from Anchorage" actually embarked from Whittier, nearly 100 km away. We opted to make the journey part of the adventure rather than taking direct transport from Anchorage to Whittier. Key sites between the two cities are a seaplane airport, wildlife conservation center, aerial tram, coastal bird refuge, national forest, glaciers, and a derelict building.
Traveling slowly from Anchorage to Whittier Alaska, we had time to explore the region more thoroughly. We did it with a private guide. This allowed us to focus our time on our interests and to learn heaps.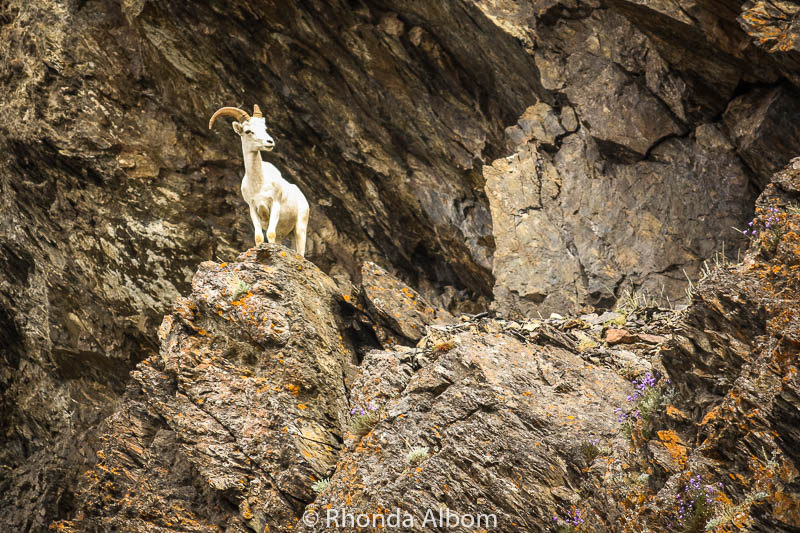 How to get from Anchorage to Whittier
The direct transit options from Anchorage to Whittier are driving, bus, or train. Group and private tour options are also available. We will discuss each option in detail below.
Regardless of which transport method you choose, plan it in advance. Nearly everyone on your ship will need to get to the port. This could be several thousand people.
Highlights and stops from Anchorage to Whittier
We opted for a private tour so we could stop and enjoy the highlights of the stunning drive between Anchorage and Whittier. The Chugach Mountains and the waters of the Turnagain Arm sandwich the drive.
1. Lake Hood Seaplane Base
The world's busiest seaplane base is located near the Anchorage airport. This was our first stop with our private driver, and we watched two planes take off.
2. Anchorage Coastal Wildlife Refuge
The Anchorage Coastal Wildlife Refuge runs for 16 miles from Point Woronzof to Potter Creek. We saw a variety of birds, including a fluffy Mew Gull chick. The Potter Marsh boardwalks are the most popular viewing area.
3. Alyeska Aerial Tram
We opted to skip the tram, but in retrospect wish we had taken it. Others described awe-inspiring views as the tram travels from Hotel Alyeska to the top of Mt. Alyeska (700 meters – 2,300 ft). Nestled against the mountains, the four-star Hotel Alyeska offers a retreat I wish we had taken the time to enjoy.
⇒ Check out the hotel here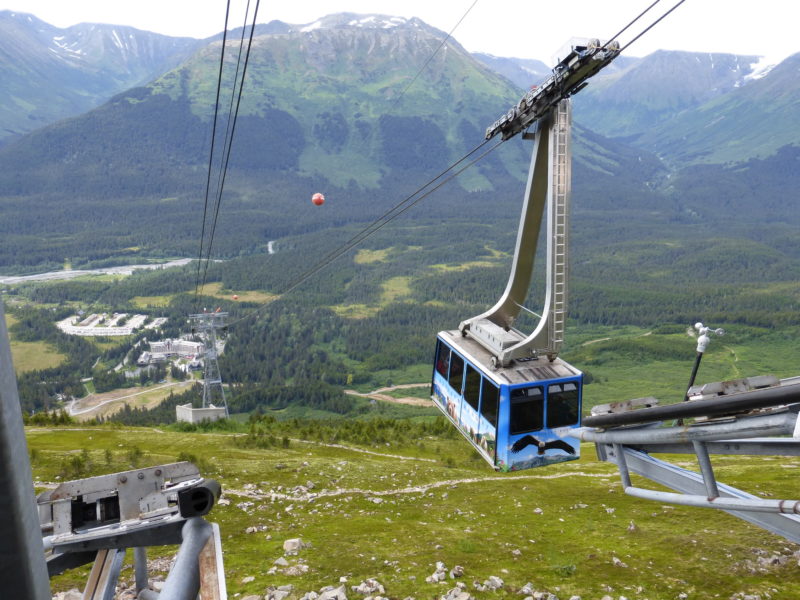 4. Alaska Wildlife Conservation Center
The Alaska Wildlife Conservation Center is a non-profit organization doing great things to preserve Alaska's wildlife through conservation, education, and quality animal care. This rescue and rehabilitation center is for Alaska's wild mammals in their natural environment. It is home to elk, moose, muskox, caribou, bears, bison, and more.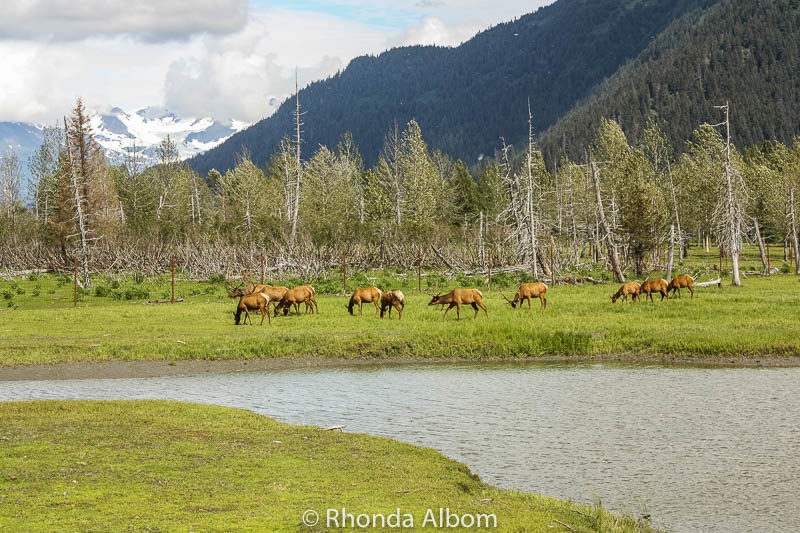 We spent much of our time looking into the 17-acre brown bear enclosure that gives the animals plenty of space. While many visitors don't see any bears, we were lucky to see all three of the brown bears. Later, we saw both of the black bears.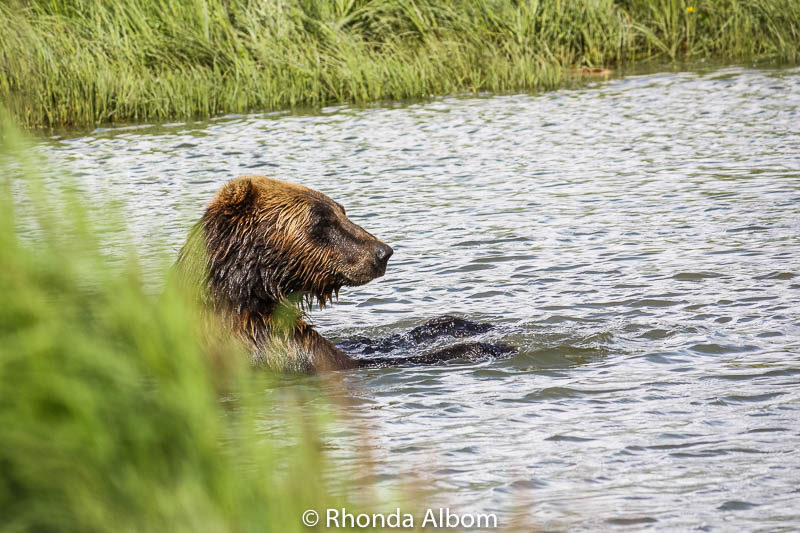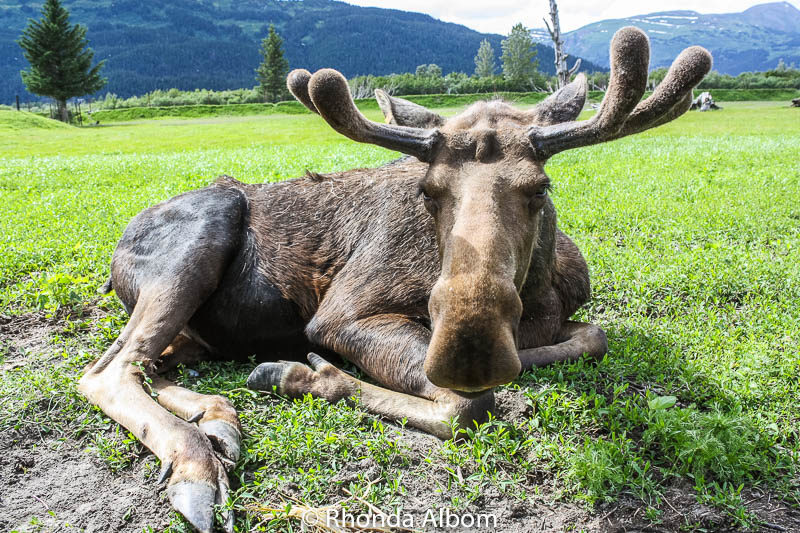 5. Chugach National Forest of Alaska and the Portage Glacier
Portage Glacier is a nearly 10-kilometer (6-mile) long glacier that is retreating with global warming. Located inside the Chugach National Forest, its beauty is amplified by the surrounding greenery. It is aptly named as it sits on an old portage route between Prince William Sound and Turnagain Arm. It was our final stop before the Whittier tunnel.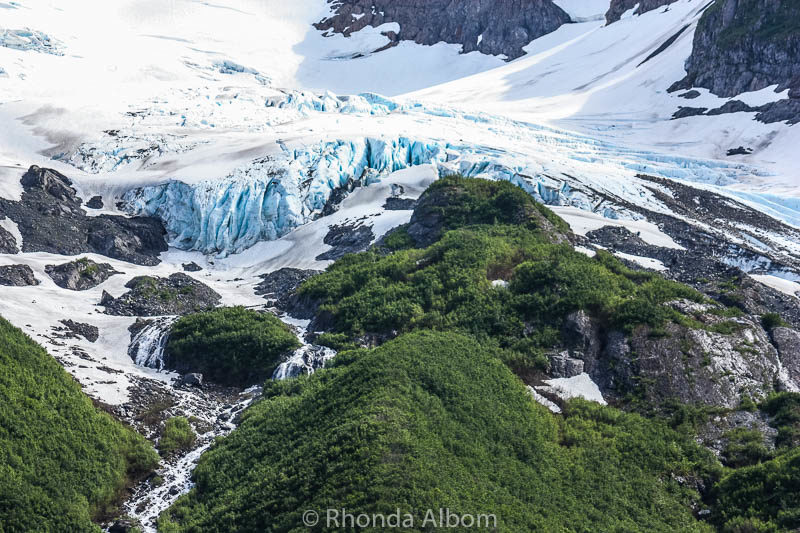 7. Derelict Buckner Building
The abandoned Buckner Building in Whittier was our final stop before boarding the ship. Built during 1953 and used by the US military, it was one of the largest buildings in Alaska at the time. Its nickname was "the city under one roof". As bears inhabit it now, we didn't enter.
If you like abandoned buildings, read next: Sheraton's Cursed Derelict Buildings on Rarotonga
Anchorage to Whittier Transportation Options
If you don't own a vehicle in Alaska, you will need some sort of transportation from Anchorage to Whittier. Be aware that there is a one-lane tunnel that changes directions every 30 minutes near the entrance to Whittier. Check the schedule before you travel.
Private Vehicle
Drive time is about 1.5 hours unless you have a full wait at the tunnel. If you own a car in Anchorage, you can drive yourself, but only if you are returning to Whittier. Rental cars can have the same issue, although some companies will let you drop off in Whittier for a fee.
Other private vehicles include taxis, Uber, and Lyft; however, all three of these will be expensive.
Private Tour
We hired a private guide through Tours by Locals who started our day with an Anchorage city tour that I only touched on above. Knowledgeable and interesting, together we turned our transit into a great day. While the guide we used is no longer on the list, we have always had good luck with their guides. My best recommendation is to read the reviews before you choose a guide.
*If a private guide is your choice, don't wait too long to contact the guide. There are a lot of cruise ship passengers, and only a few guides.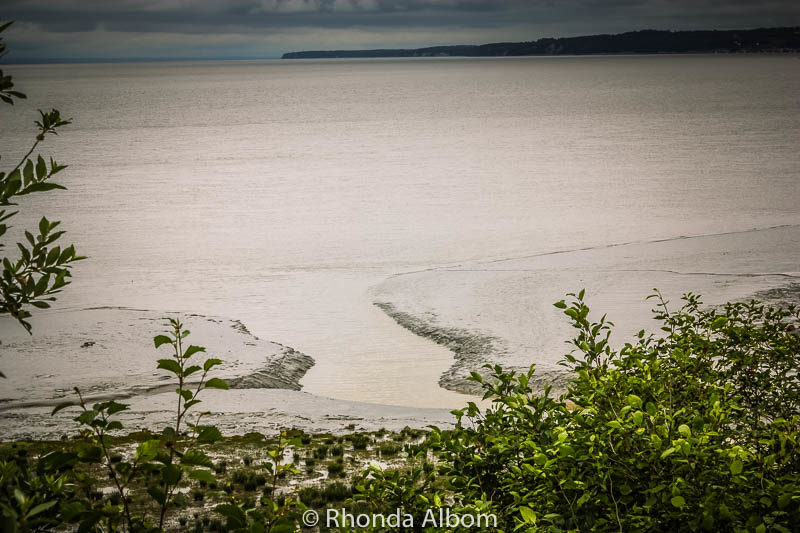 Small group tours
Pre-cruise transfer and tour from Anchorage to Whittier: This six-hour tour will pick you up at your hotel or the airport. You will ride the Alyeska Aerial Tram and visit the Alaska Wildlife Conservation Center as well as make several photo stops. It's covered by Viator's Worry-Free Shore Excursion guarantee. ⇒Reserve your pre-cruise transfer and tour here

Cruise transfer and private tour: This fully customizable 5-8 hour tour is priced by the group for up to nine passengers. Therefore, it is economical if you are traveling with others. ⇒Reserve your private transfer and tour here
Shuttle from the cruise line
There is usually an Anchorage to Whittier shuttle sponsored by the cruise company. Read the cruise literature for details. The advantage is the ease of booking, as it is often done by the company that booked the cruise. The disadvantage will be the cost, as tours from the ship generally cost more than similar options you can book on your own.
Bus (Motorcoach)
Direct Bus: The Park Connection Motorcoach offers a two-hour direct cruise ship transfer service, timed with the tunnels. The comfortable bus holds 52 passengers.

Tour Bus: This four-hour tour and transport via air-conditioned coach provides commentary and visits the Alaska Wildlife Conservation Center, plus has two photo stops: Beluga Point and Portage Glacier.
⇒ Reserve your Half-Day Transfer here
Train
The train from Anchorage to Whittier only runs on cruise days. It's slower than the bus, takes 2.5 hours to get to Whittier, and it costs more. However, for those who love train travel, it's still the ideal pick. We took the Alaska Railway to Denali and loved it.
Regional Trivia
In May of 1778, history suggests that Captain Cook entered an inlet and found that it did not connect to Prince William Sound as he had hoped. He turned back, thus the name Turnagain Arm.
Practical and fun information on traveling from Anchorage to Whittier:
The large cruise companies generally sail out of either Whittier, which is 97 km (60 miles) to the east of Anchorage, or Seward – 204 km (127 miles) to the south. They do not sail out of an Anchorage cruise port.
The Anton Anderson Memorial Tunnel allows autos and trains to pass under Maynard Mountain. At 4,100 m (13,300 ft) long, it is the second-longest highway tunnel and the longest combined rail and highway tunnel in North America.
We arrived in Alaska a week before our cruise, splitting our time between nature in Denali and Anchorage, where we visited key Anchorage sites like the Alaska Native Heritage Center and the Anchorage Museum.
Anchorage is one of my favorite US cities.
We stayed at Hotel Captain Cook in Anchorage. With its prime location in the heart of the city, it was convenient and comfortable. It has four several restaurants, an indoor pool, and friendly staff. Reserve your stay at The Hotel Captian Cook here
Alaska is part of the United States. Therefore, the currency is the US dollar, and the official language is English.
Read Next: Alaska Cruise Tips: Know Before You Sail

Save on your trip with these resources
These are our go-to companies when we travel. We believe this list to be the best in each category. You can't go wrong using them on your trip too.
Flights: we use Expedia for the best and cheapest flight options.
Accommodations: we use Booking.com (hotels) or VRBO (self-contained).
Cars (gas or electric): we use RentalCars to search for deals and dealer ratings.
Campervans or Motorhomes: we use Campstar where Albom Adventures readers get a 3% discount
Private guides: we love the private guides at Tours by Locals
Travel Insurance: we start at InsureMyTrip as they are the best option to compare plans and find the right coverage for you.
Check out our travel resources page for more companies that we use when you travel.
Enjoyed these photos? Share it on Pinterest
How will you get from Anchorage to Whittier?
More from Alaska: