Travelling slowly from Anchorage to Whittier allowed us time to explore the region and spot some native Alaskan animals. We couldn't get enough of Alaska, and wish we had allowed ourselves more than a week in this rugged state before heading off on our Alaska cruise. As we quickly discovered, there is not an Anchorage cruise port, despite what is says in the cruise advert. The ships leave out of either Whittier (1.5 hours to the east) or Seward (2.5 hours to the south).
There is a bus, a train, or the ships offer transport. Instead, we opted to enjoy our travel time from Anchorage to Whittier. We hired a private guide to show us the highlights along the way. Rather than a three-hour drive, we had a nine-hour adventure.
Here are the highlights, best seen in photos:
Practical Information on Travelling from Anchorage to Whittier:
Shop related products on Amazon
‹
›
Bus or private guide, how would you get from Anchorage to Whittier?
Enjoyed these photos? Share it on Pinterest ↓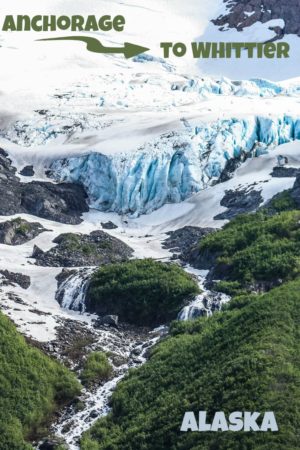 Here's the secret to packing light:
Download our free packing light checklist when you sign up for our newsletter.