As Alaska celebrates the 100th anniversary of Denali National Park, we couldn't help reminiscing. While Denali is spectacular in its own right, one of our Alaska highlights was the 7-hour train travel from Denali to Anchorage. We rode the Denali Star in both directions. The weather was nicer on the way back, but unfortunately, the weather never cleared quite enough for us to see Mt. McKinley.
Here are some of my favourite shots. If the sky is blue, we are travelling Denali to Anchorage. If the clouds are dominant, we are going the other direction.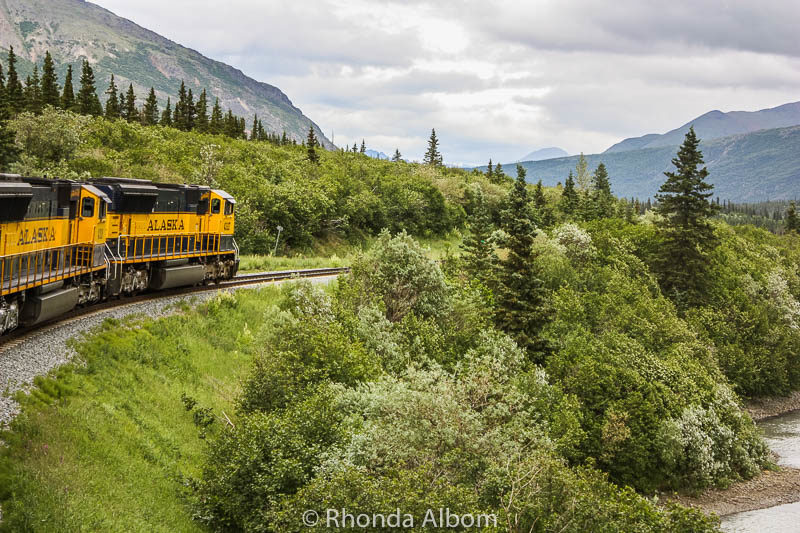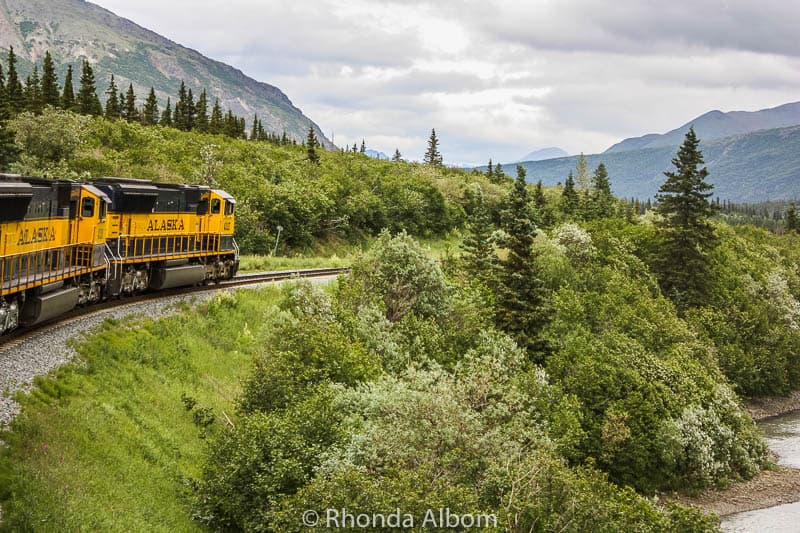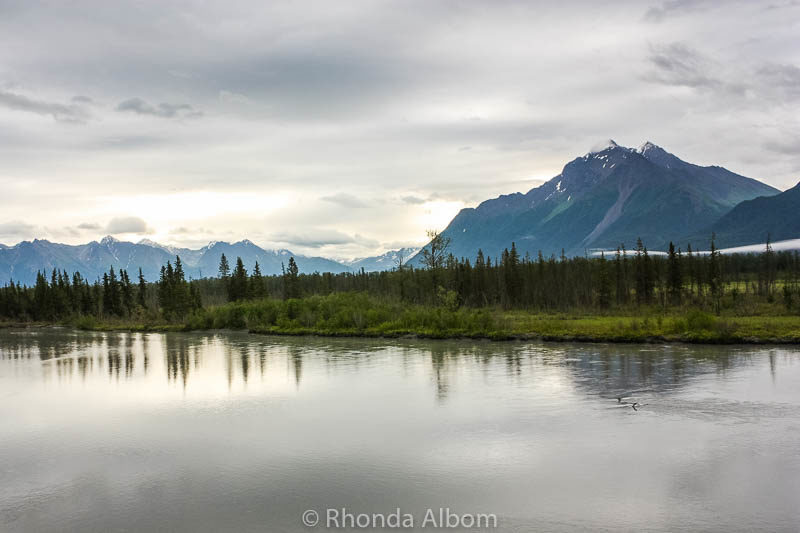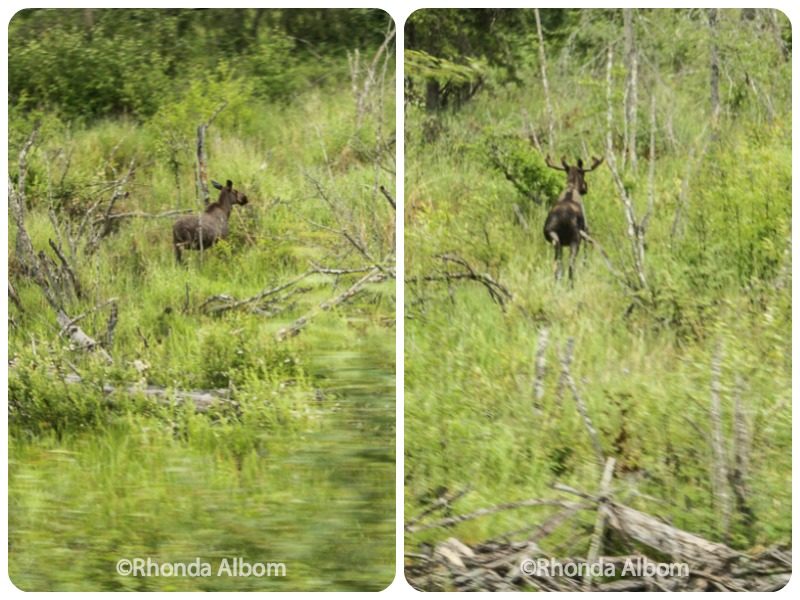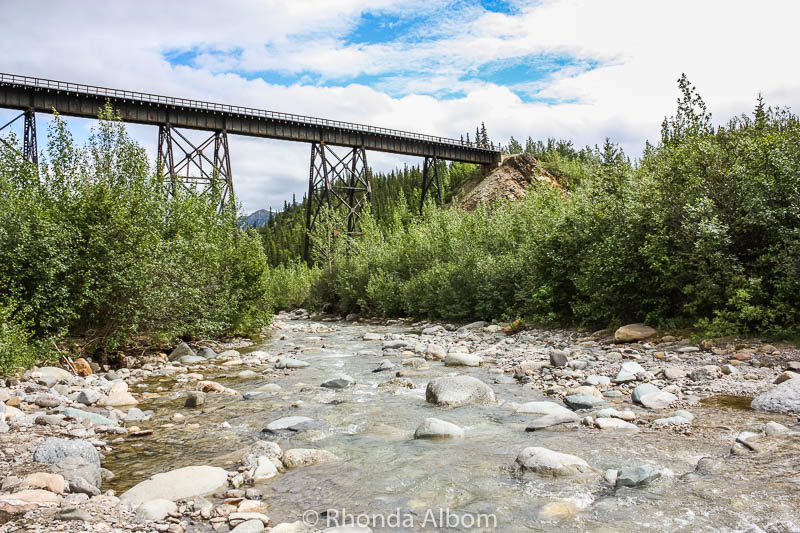 Practical Information on travel to Denali
We flew into Anchorage a week before a cruise leaving from the nearby port in Whittier. A better plan would have been to fly into Fairbanks and then to travel via Alaska Railway from Fairbanks to Anchorage, with a stopover in Denali.
Other travel options from Denali to Anchorage include the bus, private flight, or private vehicles. After talking with other travellers, we believe the train to be the most relaxing and beautiful way to travel. Although renting a private vehicle is less expensive (especially for four people). Plus, it offers the flexibility to stop at some of the smaller towns along the way.
Denali is an outdoor paradise with plenty of things to see. Unlike anywhere else we have been to in the states, I only wish we had spent more time here.
Part of the Alaska railway system, the Denali Star runs from May to September, stopping in Anchorage, Wasilla, Talkeetna, Denali, and Fairbanks. We upgraded to travel in the glass ceiling car, an expensive decision that we have never regretted.
In 2017 Anchorage was named a "Best of the World" destination for 2017 by National Geographic Traveler.
Do you travel by train from Denali to Anchorage? Do you like scenic train trips?
If you enjoyed this virtual tour from Denali to Anchorage, please share this article on social media including Pinterest: