Alaska is famous for its untamed wilderness, wildlife, and natural beauty, and much more. Discover majestic landscapes, unparalleled adventures, and other things Alaska is known for with the help of Brandon.
Alaska shows off nature's beauty at its best. It's a place where the incredible meets the wild, where every step feels like an adventure, and where the wild feels like a part of you, just like the land itself.
In this article, we delve into the 11 things that make Alaska truly exceptional and famous.
Alaska is famous for
Beautiful landscapes
Extreme weather and climate
Stunning aurora borealis
Natural resources and economy
Cities and tourism
Lakes, rivers, and shoreline
Unique dog breeds
Sports and activities
Marine life
Alaskan native culture
Aviation and connectivity
Beautiful landscapes
With its vast mountains and natural glaciers, Alaska has one of the most breathtaking views in the world.
The Denali Peak, which is North America's highest peak, plays a significant role in shaping Alaska's awe-inspiring landscape. This majestic peak offers an extraordinary adventure for those who seek to explore untouched wilderness areas and find themselves surrounded by picturesque alpine settings in this remarkable place.
Glacier Bay National Park is a UNESCO World Heritage Site of great beauty and significance. This dynamic environment is home to a wide range of animals, including humpback whales, sea otters, and eagles, that flourish in the cold grandeur. A visit to Glacier Bay is not just a trip, but a transformative experience that connects you with the elegance of nature in its most amazing setting.
Extreme weather and climate
Alaska has an ever-changing climate being one of the coldest cities in the United States. Stepping outside feels like entering a whole new realm where each breath holds a hint of the Arctic's breath itself. This extreme cold shapes the daily life of the citizens and adds a touch of magic to the experience.
The lowest temperature ever recorded in North America was recorded in Alaska's interior, reflecting the state's extreme atmosphere. As climate change approaches, the impact on Alaska's Arctic ecosystems is becoming increasingly important, emphasizing the importance of sustainable practices.
Stunning aurora borealis
The reason why most people visit Alaska is for the mesmerizing view of the Aurora Borealis, usually referred to as the Northern Lights, a natural and astounding phenomenon in the celestial atmosphere as it graces the northern heavens with green, pink, and purple, captivating lights. These hues sway with shimmer and mystical grace, making the Alaskan night skies come alive.
The Northern Lights are best seen during the winter months when the evenings are longer. Fairbanks, Alaska, which is located beneath the Auroral Oval, is the finest spot to watch them.
Natural resources and economy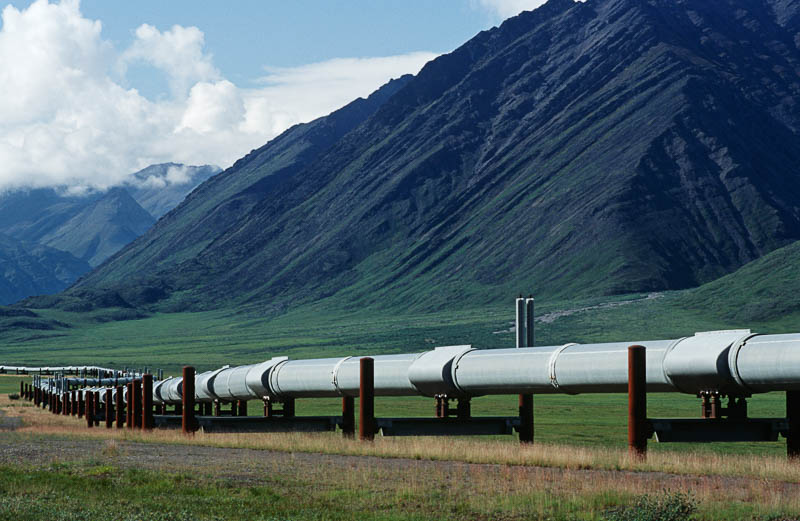 Alaska's economy is closely tied to its natural resources. The oil and gas industry plays a significant role in shaping the state's financial landscape.
The Trans-Alaska Pipeline stands as a testament to this, a colossal conduit that channels black gold from Prudhoe Bay to Valdez, fueling both local prosperity and national energy needs. But Alaska's bounty doesn't end with oil; its waters teem with life, nurturing a thriving commercial fishing industry that provides sustenance and livelihoods.
From king crab to salmon, the seafood harvest extends its reach across the globe. In this land of untamed beauty, the economy is intricately woven into the fabric of the natural world, a delicate dance of resource extraction and sustainability that mirrors the state's wild and resilient spirit.
Cities and tourism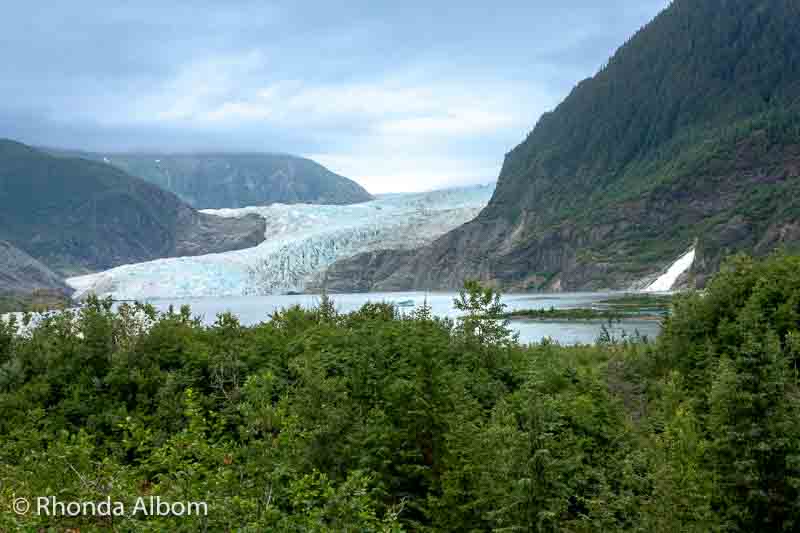 Alaska's cities are like vibrant pearls offering a unique blend of urban allure and wilderness charm. Anchorage stands as a cosmopolitan hub against the backdrop of towering mountains, offering a taste of city life with easy access to hiking trails and wildlife encounters.
In Juneau, the state's capital, visitors can marvel at the melding of history and nature as they explore the historic downtown and then venture to the Mendenhall Glacier, a frozen marvel just a stone's throw away. Meanwhile, Fairbanks presents a different facet of Alaska, where the dance of the Northern Lights graces the night skies, and a palpable connection to the Gold Rush era can be felt.
These cities are gateways, inviting travelers to immerse themselves in Alaska's multifaceted narrative, where modern living meets the wild frontier in a captivating juxtaposition.
Lakes, rivers, and shoreline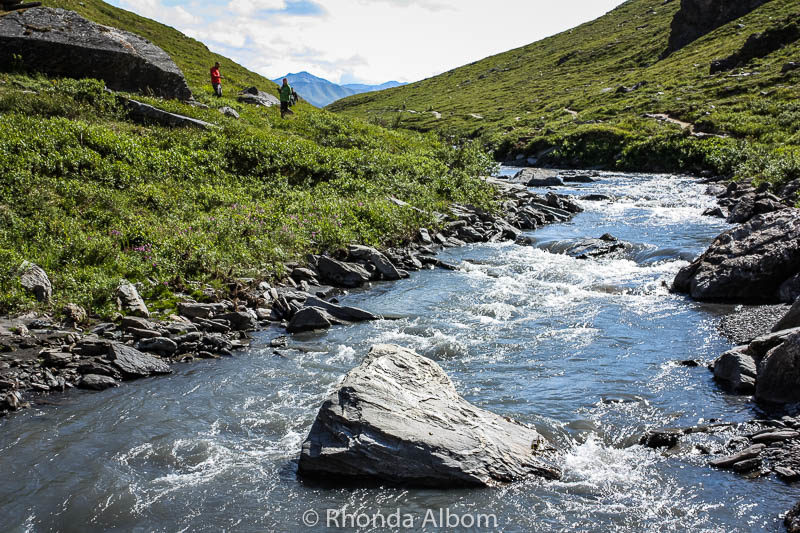 Alaska's landscape is adorned with a breathtaking mosaic of lakes, rivers, and a rugged shoreline that dances with the tides. The state's numerous lakes, like the reflective gem Lake Clark, mirror the grandeur of the surrounding mountains, luring adventurers for serene paddles and fishing escapades.
The legendary Yukon River weaves tales of indigenous heritage and Gold Rush history, a liquid highway that has coursed through time. Along the extensive shoreline, a wild theater unfolds, where sea otters frolic, eagles soar, and whales breach, a vivid testament to the deep connection between land and sea.
Alaska's waterways compose a symphony of nature's wonders, inviting all to listen, explore, and find solace in the gentle lapping of waves or the spirited rush of currents.
Unique dog breeds
Alaska's dog breeds are like four-legged ambassadors of its fearless spirit and untamed landscapes.
The Alaskan Malamute, with its strength and gentle disposition, is a living reminder of the sled dog era, when these mighty canines hauled freight and helped pioneers brave the cold.
The Siberian Husky, known for its striking appearance and friendly demeanor, has a history intertwined with mushing traditions, embodying the thrill of racing across frozen tundras.
And then there's the Alaskan Klee Kai, a pint-sized version that packs a big personality, captivating hearts with its expressive eyes, and charming antics.
These breeds aren't just companions; they're living links to Alaska's adventurous past, weaving a tale of resilience, loyalty, and an insatiable love for the great outdoors.
Sports and activities
You can experience the thrill of dog sledding like a real musher, guiding a team of energetic huskies through snowy landscapes. If you're a fan of winter wonder, don't miss the world-famous Iditarod Trail Sled Dog Race, where mushers and their furry teams race across miles of rugged terrain.
Heli-skiing offers an adrenaline rush like no other, where a helicopter drops you on top of untouched slopes for an epic downhill adventure. Or maybe you'd prefer to glide peacefully through calm waters in a kayak, exploring Alaska's stunning fjords and coastline.
In Alaska, the possibilities for fun and excitement are as endless as its wild landscapes.
Marine life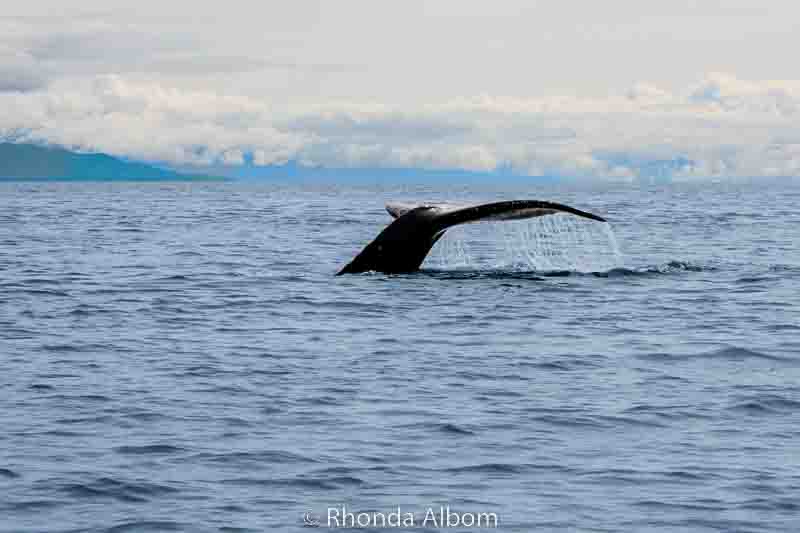 Imagine watching killer whales leaping out of the water, showing off their strength and beauty. Cute sea otters can be seen floating on their backs, using tools to open up their favorite snacks.
Dive below and you'll find a colorful world of swaying anemones and schools of shimmering fish. And let's not forget about the incredible journey of salmon, who swim against the current to complete their life cycle.
Alaska's oceans are a magical place where nature's wonders come to life beneath the waves.
Alaskan native culture
Alaska is a giant playground for all kinds of exciting activities and sports.
Alaskan native culture is like a treasure chest of stories and traditions that have been passed down for ages.
The Inupiaq, Yupik, and Aleut peoples keep their heritage alive through art, dance, and tales that celebrate their strong bond with the land. Imagine tall totem poles covered in intricate carvings, each telling a special story about their ancestors.
At events like the Gathering of Nations, you can see lively dances, beautiful beadwork, and traditional clothes that share the unique history of these communities.
In a world that's always changing, Alaska's native cultures stand as a reminder of the deep connection between people, nature, and the past, shaping this incredible place in a truly special way.
Read next: Alaska Native Heritage Center: an Immersive Cultural Experience
Aviation and connectivity
Alaska's connection to the world is often through the sky, where airplanes turn vast stretches of land into accessible destinations.
A network of small airports and airfields allows access to remote communities that would otherwise be cut off. When roads are a challenge, planes take the lead, ensuring that Alaska's heart beats as one connected entity.
In a place where mountains and forests can seem like barriers, aviation becomes the bridge that unites this extraordinary state, making it a shining example of the human spirit's determination to stay connected no matter the odds.
This innovation has been pivotal in supporting life and commerce across the state, defying geographical barriers.

Final thoughts on what Alaska is famous for
From the magnificence of Denali Peak to the mesmerizing dance of the Aurora Borealis, every facet of this remarkable place exudes a unique charm. As you traverse its landscapes, immerse yourself in indigenous cultures, and witness its dynamic wildlife, Alaska will leave an indelible mark on your soul, reminding you of the boundless wonders that nature has to offer.
Save on your trip with these resources
These are our go-to companies when we travel. We believe this list to be the best in each category. You can't go wrong using them on your trip too.
Flights: we use Expedia for the best and cheapest flight options.
Accommodations: we use Booking.com (hotels) or VRBO (self-contained).
Cars (gas or electric): we use RentalCars to search for deals and dealer ratings.
Campervans or Motorhomes: we use Campstar where Albom Adventures readers get a 3% discount
Private guides: we love the private guides at Tours by Locals
Travel Insurance: we start at InsureMyTrip as they are the best option to compare plans and find the right coverage for you.
Check out our travel resources page for more companies that we use when you travel.
Save for later
If you enjoyed this article on what Alaska is famous for, please share it on social media and save it for later on Pinterest.
What else do you think Alaska is known for?
More from Alaska you might like …
Photo Credits:
All photos on this page are either shot by our team and watermarked as such or stock images from Depositphotos.
About the author
Meet Brandon, a weather lover who's been geeking out about weather on weatherstationadvisor.com for more than ten years. When he's not all about meteorology, you'll find him as a passionate traveler, exploring different parts of the world to see and feel different types of weather for himself.