Wellington is much more than just New Zealand's capital city. It's a vibrant eclectic mix of architecture styles, unusual street art, culture, and history. I have written a lot about the city in other articles, but this page is about enjoying Wellington photos.
The city has been one of my favourite weekend getaway destinations since my first visit over 15 years ago. Living in Auckland, it is an easy flight. And thankful, the city is walkable.
Or, we make a longer adventure and drive from Auckland to Wellington, making it a much longer adventure.
A picture is worth 1000 words, so I will show you why I love Wellington in the photos below. First, let me tempt you with our country.
Be inspired . . .
Wellington photos: beautiful waterfront
Wellington looks after its history. The boatshed in the first photo is one of the city's oldest buildings. The tower was built in 1885 to protect the country from invasion by Russia.
There's a beach right in the heart of town at Oriental Bay.
The views from the top of the cable car line are incredible. Up here you will also find the Botanic Gardens, Cable Car Museum, and Carter Observatory.
My personal favourite is the 360º views from the top of Mount Victoria. We can even see the airport in the image just below.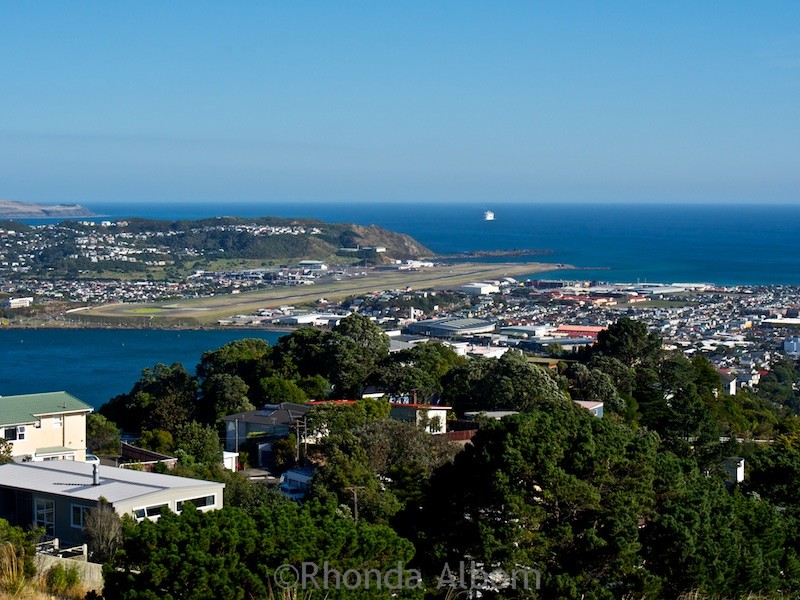 Wellington photos: artwork and creativity
Colourful fountains are among the interesting artwork found throughout the city. The famous water and bucket sculpture is on Cuba Street.
Te Papa, the national museum holds our history, including this Maori gate.
There is plenty of street art to enjoy. In fact, colourful graffiti art is so prevalent that we even found it on this retail signage.
Awesome artwork is easy to spot on the streets. I love this sculpture of the broken lamppost on Lambton Quay in the main shopping district.
Civic Square: Prior to the big 1855 earthquake, this area was underwater. The quake caused a 1.5-metre uplift (plus there is some reclaimed land). The sculpted metal ball appears to float in the sky. It was an icon for years but is no longer there. Neither is the green patch that had been installed in 2015 as the city was a Cricket World Cup host.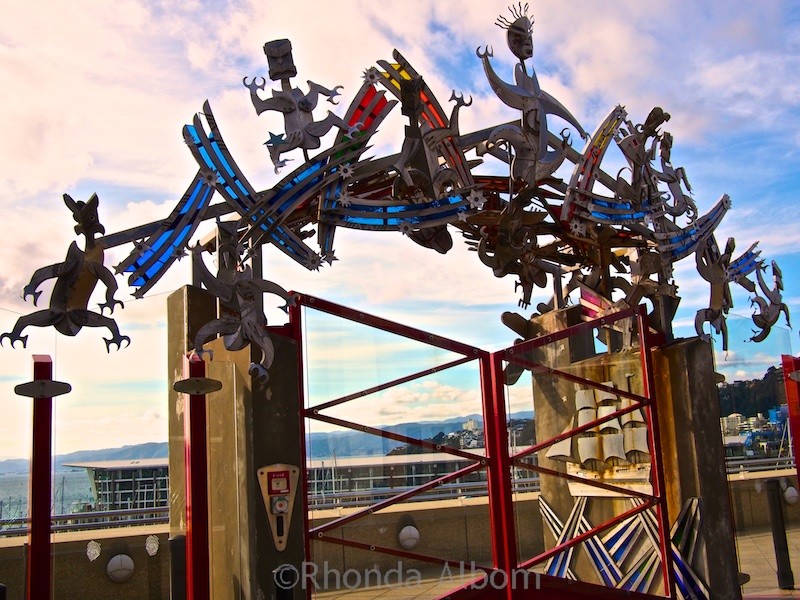 The people make the city special
Like every city, it's the people that make it special. Talented, interesting, and friendly. Here are a few random people we have encountered:
Creative street performers are found in a variety of locations. The photo below was part of a captivating capoeira group performing on Cuba Street.
The 100 Strangers Project found me shooting interesting people donning a rainbow of hair colours.
We have seen the piano along the waterfront in the past. It is free for anyone to play, asking only for donations to keep it in tune. I wish I had shot a video rather than an image, as this little boy is enormously talented.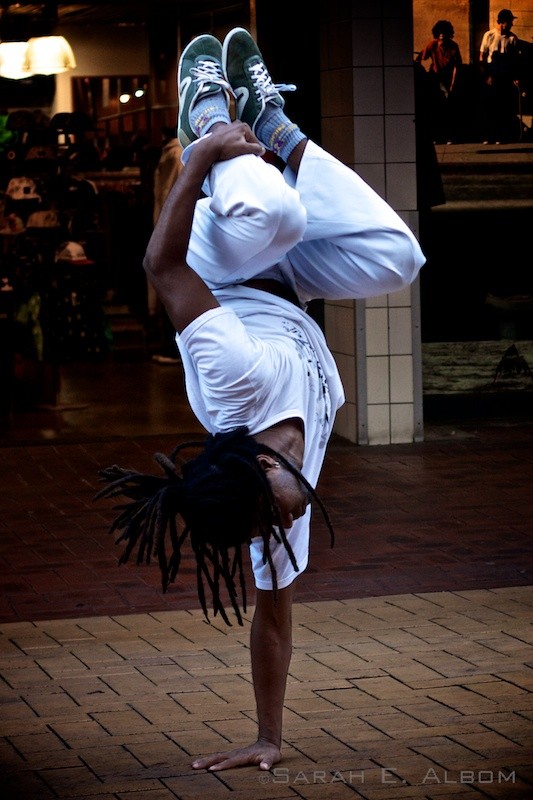 Wellington photos: animation
In a city well known for Lord of the Rings and the Weta studios, animation can be seen in a variety of spots.
Weta Cave and Weta Workshop is a special effects company that is home to Lord of the Rings and other great movies and TV programmes.
Gallipoli The Scale of our War is a special ten-year exhibit at Te Papa the National Museum. At one point there were three dramatic war exhibits in the city.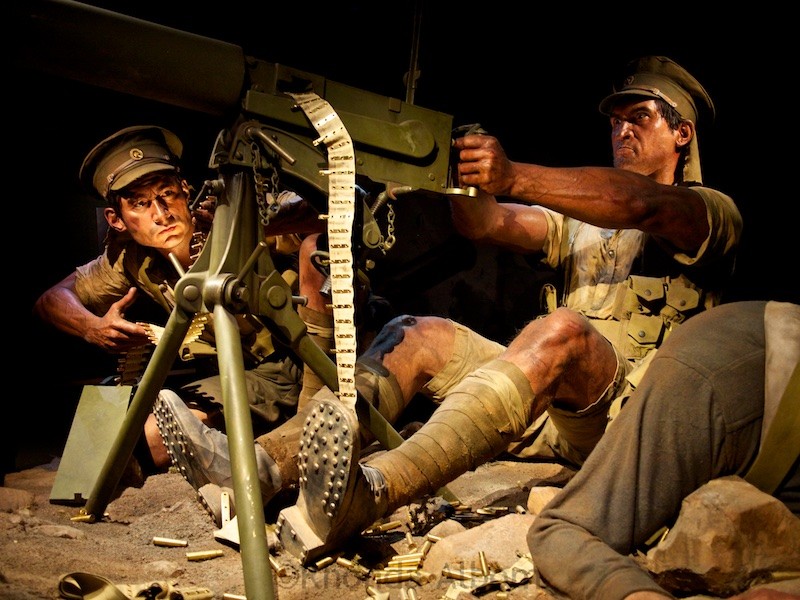 Wellington photos: nature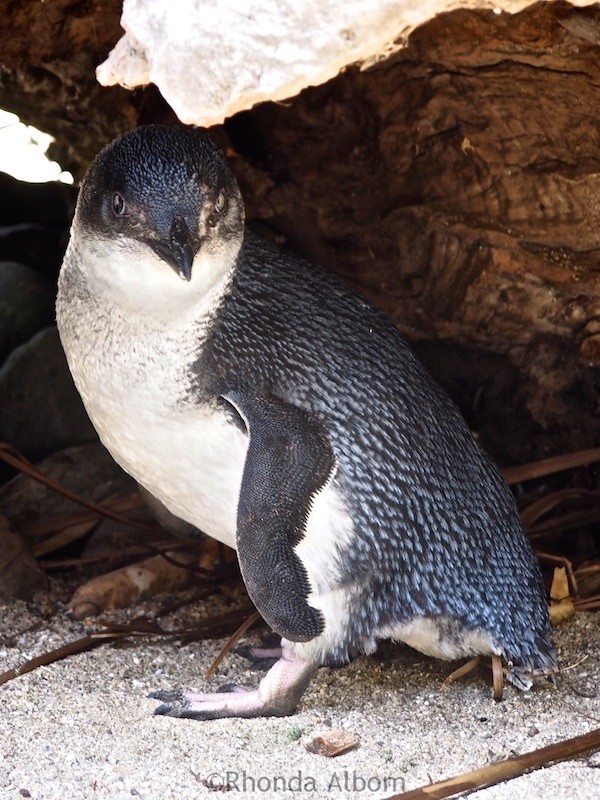 Read next: Wellington Activities: 37 Things to Do in Wellington, the Capital of NZ
Save on your NZ trip with these resources
These are our go-to companies when we travel. We believe this list to be the best in each category. You can't go wrong using them on your trip too.
Check out our travel resources page for more companies that we use when you travel.
Save for later
If you enjoyed this article, please share it on social media and save it for later on Pinterest.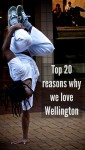 Which is your favourite of these Wellington photos?