From the Mount Victoria lookout, Wellington was all around us.
It is my favourite view of the city, boasting 360-degree panoramas of Wellington's eastern harbour bays, the airport, the Hutt Valley, local Island, and the Miramar Peninsula.
For us, getting here was half the fun. We hiked to the top. The views were well worth the effort.
And, to be honest, the expression "hiking Mount Victoria" is probably a bit of an exaggeration. It's more of a moderate uphill 2.6-kilometre walk (short loop), sometimes on a dirt path, other times on the fully paved public road.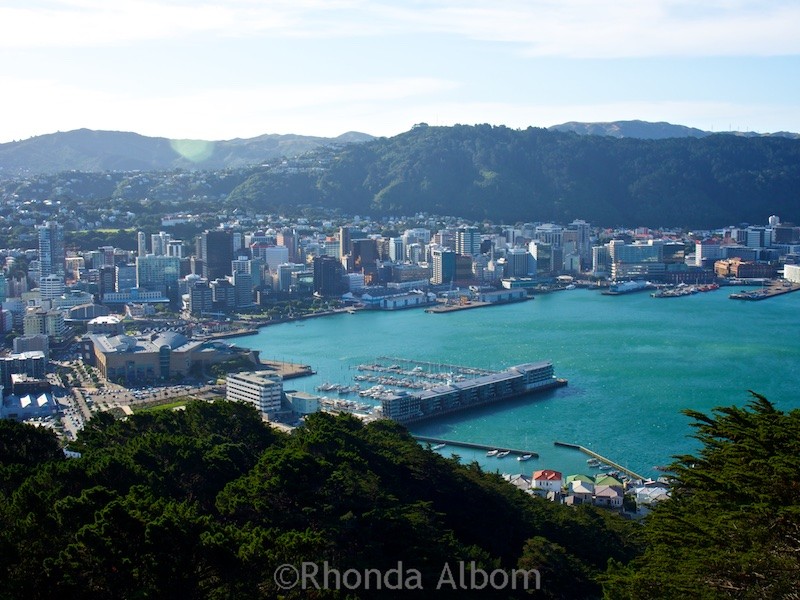 Note: Always check the official rules regarding New Zealand's traffic light' levels. Many options are at reduced capacity, therefore, booking ahead is more important than ever, as is reading cancellation policies.
Getting to Mount Victoria Lookout Wellington
Walk, stroll, hike, jog, drive, or take the bus. The choice is yours, but do get to the Mount Victoria Lookout if you are in Wellington, New Zealand. We opted to hike up to the top.
Mount Victoria Lookout Walkway
Walking is easy. The main path is well signposted.
There are two options for walking to the Mount Victoria lookout from the city, one about twice as far as the other, but neither is too long.
The trails are generally hard-packed dirt path, fully paved public road, or stairs.
As the destination is the 196-metre summit, you know there are some steeper parts. As a result, a moderate fitness is recommended for either walk.
And if that's not enough, just when you think you are exhausted, and can't take another step, a local jogger will breeze by as if it were flat.
From Oriental Parade it took us about 90 minutes to reach the summit, as we took the longer trail in the less traditional direction.
Typically, the longer trail (4.6 km) starts on Courtenay Place, then up Majoribanks Street to the summit, returning to Oriental Bay.
You can cut the loop nearly in half by starting at the top of either Majoribanks Street or Bayview Terrace. A loop above the Charles Plimmer dog exercise park will reduce the walk to about 45 minutes or 2.6km.
Drive to the top
There is plenty of free parking at the top, should you be in Wellington with a car. Unless we have driven down from Auckland, we rarely have a car when we visit Wellington. It's an easy city to get around on foot, and parking is expensive in most places, albeit free at Mount Victoria Lookout. If, however, you do want a car, we use and recommend RentalCars.com. To date, we have had only positive experiences with them.
Vehicle access is via Alexandra Road.
Bus to the top
If you don't want to drive or walk, the number 20 bus will take you to the top.
Or, if you want to include it in a bigger day, Mount Victoria lookout is a stop on the Wellington Hop-on-Hop-off bus.
Practical Tips on Hiking Mount Victoria in Wellington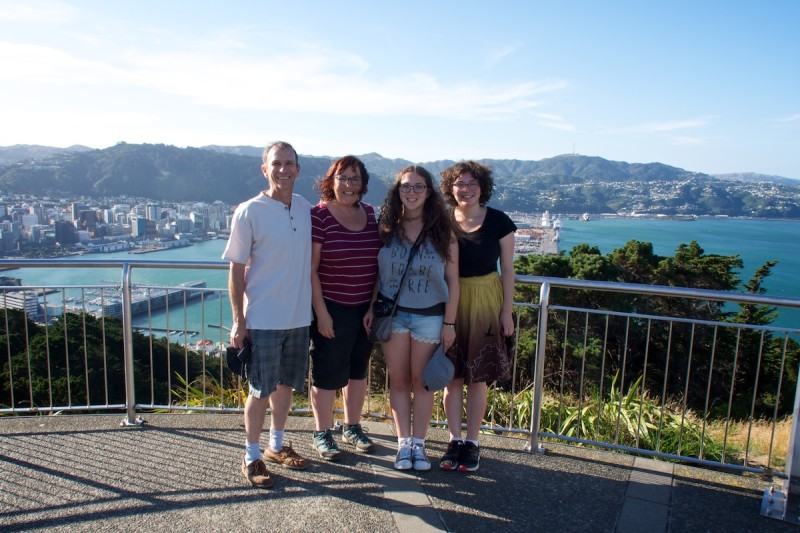 Best deals and discounts for New Zealand travel
We earn from qualifying purchases through partnerships or affiliate programmes.
Find more money-saving resources and T&Cs on some of the above, check our Travel Resources page.
Looking for help planning a New Zealand adventure? We invite you to join Explore New Zealand Facebook Group to ask questions or share photos, stories, or anything about New Zealand.
If you enjoyed these photos, please share the article on social media, including Pinterest:
Have you enjoyed the Mount Victoria lookout?
More in Wellington you might enjoy: