Hiking Mount Victoria, we were immediately rewarded with 360-degree views of Wellington's eastern harbour bays, Wellington airport, the Hutt Valley, local Island, and the Miramar Peninsula. The views are well worth the effort to get here.
In reality, "hiking" Mount Victoria is probably a bit of an exaggeration. It's more of a moderate uphill 2-kilometre walk, sometimes through on a dirt path, other times on the public road. It's one of the top things to do in Wellington, one of my favourite New Zealand cities. At 196 metres, the Mount Victoria lookout is taller than any natural point in Auckland.
There are several paths to get to the top, some quicker, while others are longer but with better views. We were later told we had selected the most difficult path for hiking Mount Victoria. According to my Fitbit, we climbed the equivalent of 107 flights of stairs (some of it was actual stairs).
Why did we do it? For the views: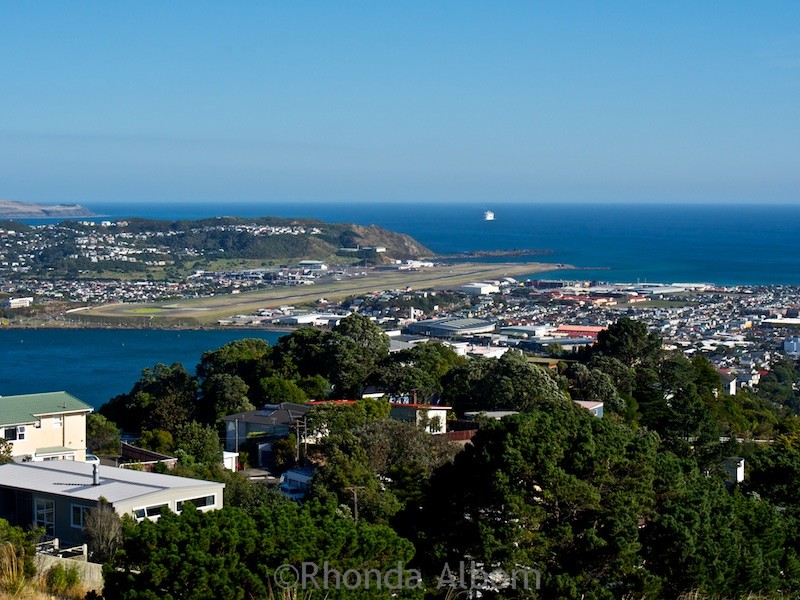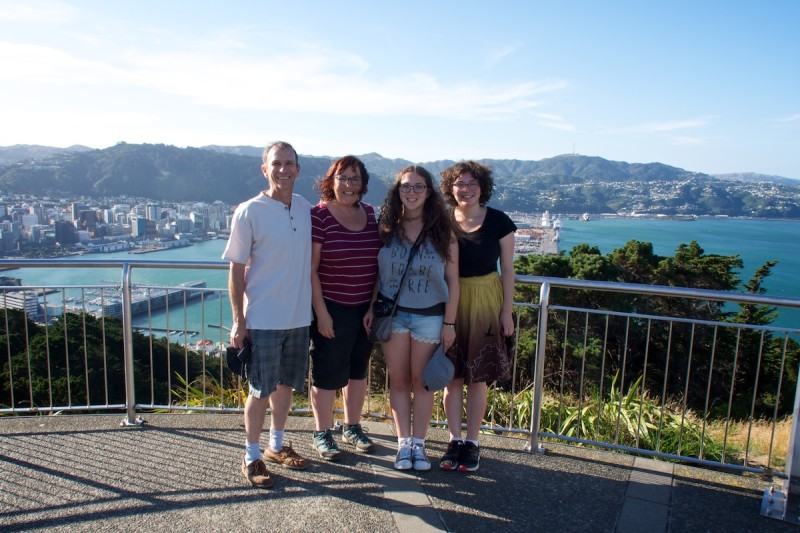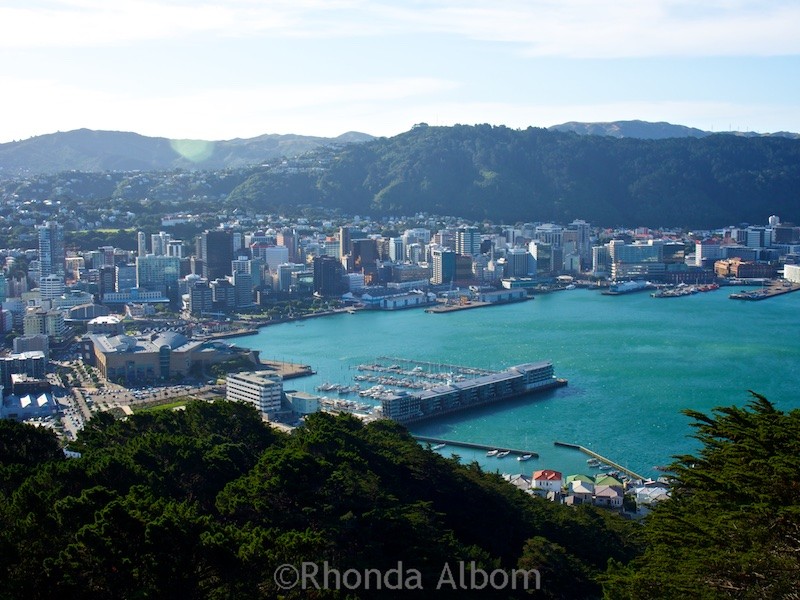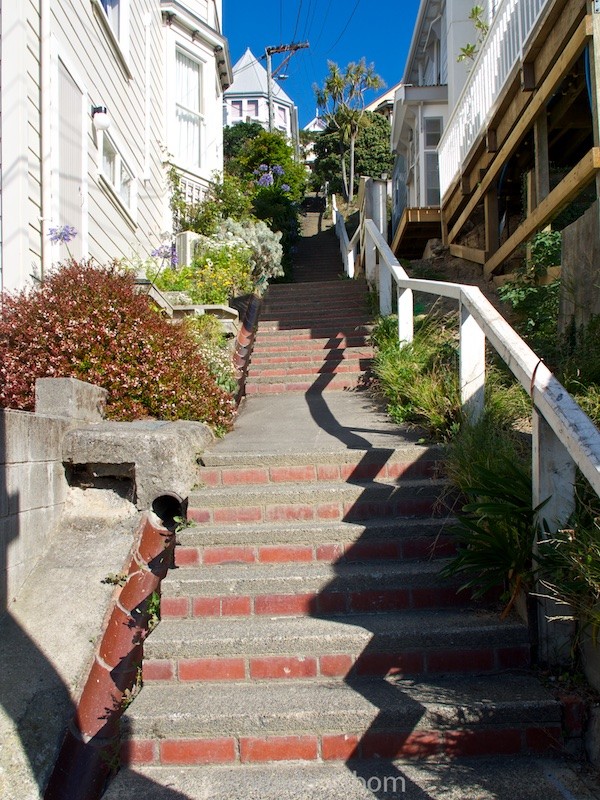 Getting to Mount Victoria Lookout
Walk, stroll, hike, jog, drive, or take the bus. The choice is yours, but do get to the Mount Victoria Lookout if you are in Wellington New Zealand. We opted to hike to the top.
Walking is easy, and the main path is signposted. Just when you think you are exhausted, and can't take another step, a jogger will breeze by as if it were flat.
From Oriental Parade it took us about 90 minutes to reach the summit. We must have been walking shockingly slow, as most walkers can do it in an hour (about a 30-minute walk from the city to the base of the hill, and another 30 to the top).
There is plenty of free parking at the top, should you be in Wellington with a car. Unless we have driven down from Auckland, we rarely have a car when we visit Wellington. It's an easy city to get around on foot, and parking is expensive in most places, albeit free at Mount Victoria Lookout. If, however, you do want a car, we use and recommend RentalCars.com. To date, we have had only positive experiences with them.
If you don't want to drive or walk, the number 20 bus will take you to the top.
Or, if you want to include it in a bigger day, Mount Victoria lookout is a stop on the Wellington Hop-on-Hop-off bus.
⇒ See details on the Wellington Hop-on-Hop-off bus
Practical Tips on Hiking Mount Victoria in Wellington
It can be quite windy at the top. There is a reason for the city's nickname, Windy Wellington.
A moderate level of fitness is recommended if you are going to walk.
The summit is a great place to see sunrise or sunset.
Click here for more free Wellington activities.
Does hiking Mount Victoria appeal to you, or would you take the bus? Have you been to Wellington?
Please Share
If you enjoyed these photos, please share the article on social media including Pinterest: