Old St Paul Cathedral in Wellington caught me by surprise. The streets of New Zealand's capital reflect an active, upbeat, modern city. The general architecture styles are eclectic, contemporary and interesting. Then there is old St Paul Cathedral. Built entirely of native timber, this 19th-century gothic-revival masterpiece is well worth a visit. The high, vaulted ceilings, wooden beams, and stained glass windows seem out of place in such a young country. Built in 1866, it has a feel like many of the much older churches we visited in Europe.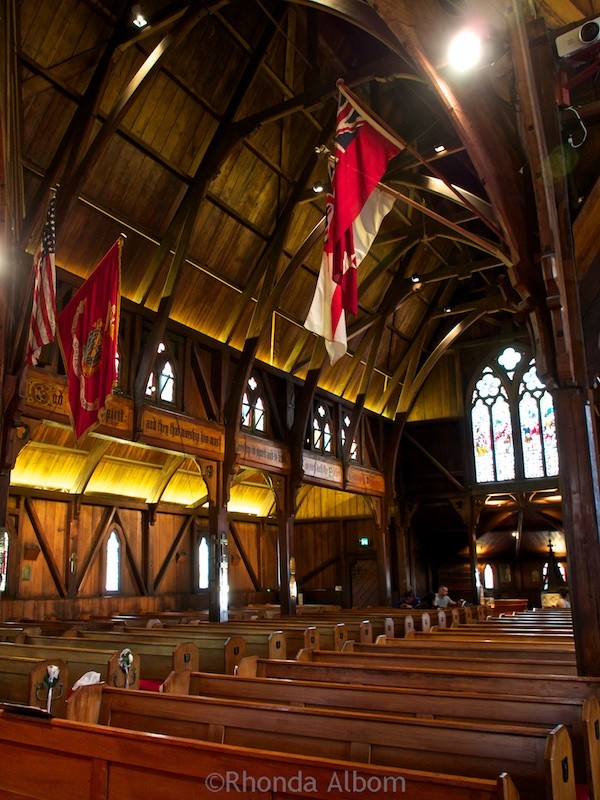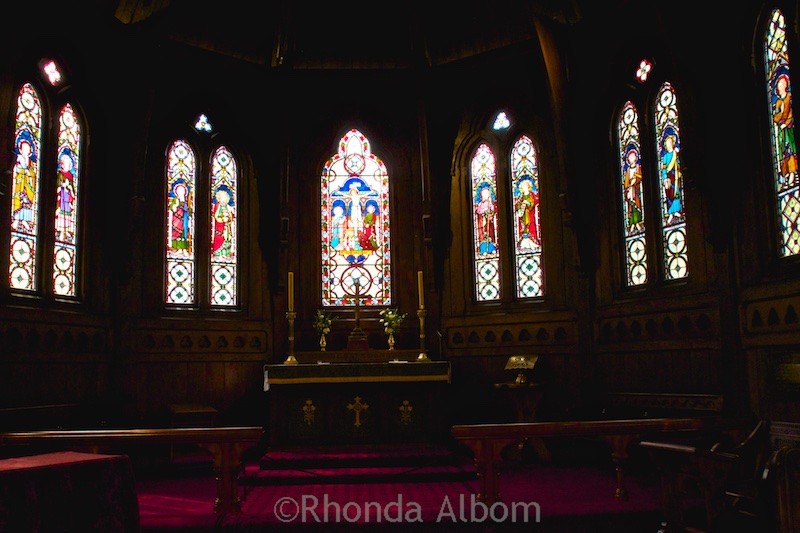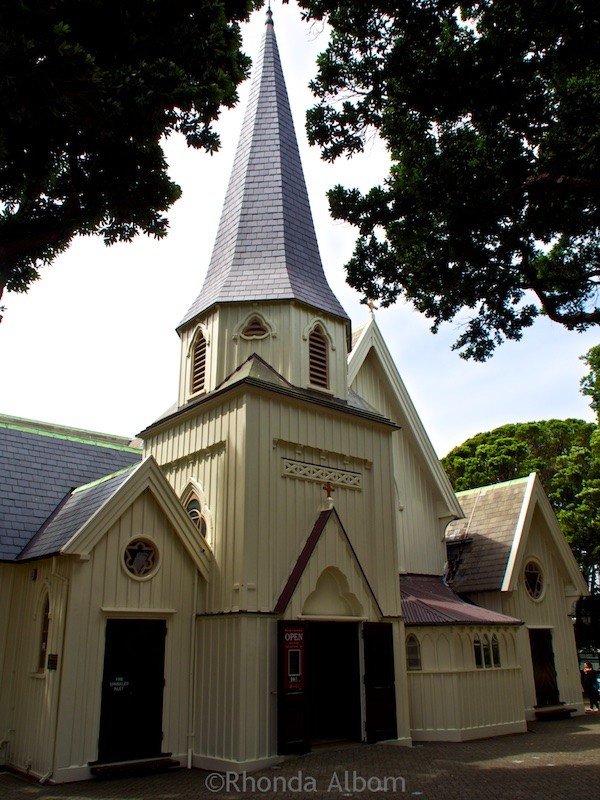 Only a block away sits the new St Paul Cathedral, built in the 1960s. Its massive organ is built from the remnants of the original water organ of the old cathedral. We were lucky enough to stumble upon an organ concert, free to enter with a recommended donation. The photos were shot before the concert – later the seats filled up quite a bit.
Practical Information:
Old St Paul Cathedral is located at 34 Mulgrave Street. It's open every day from 9:30 am to 5 pm, except when being used for private functions (it is popular for weddings).
Hourly guided tours of the older churh are available for $7.50 per person.
New Cathedral of St Paul is only a block away at the corner of Hill and Molesworth Streets. It is open Monday to Friday 8.30am to 4.30pm and on Saturday from 10 am to 4 pm. There are three Sunday services at 8 am Said Eucharist, 10 am Choral Eucharist, and 5 pm Choral Evensong.
It serves as the Anglican Diocese of Wellington.
Both are free to enter, although a donation is requested.
New or Old, which St Paul Cathedral do you prefer? Have you visited either?
If you enjoyed this post, please share it on social media and pin it: