Sintra is magical. It's only a 40-minute drive from the hustle and bustle of Portugal's capital city, yet entering Sintra was like turning a page in a childhood fantasy book and stepping into an enchanted village. This tiny town boasting three palaces and a castle is an unexpected delight.
The cultural landscape of Sintra is a UNESCO World Heritage Site, as it is the first centre of European Romantic architecture. It is home to 10 national monuments, ancient ruins, hours of hiking trails, beaches, and impressive architecture. There is no shortage of things to do in Sintra.
We had only a day in Sintra. Our highlight, Palácio Nacional da Pena (National Palace of Pena), is not the only place to visit, but clearly the most popular. One glance at the striking mix of colourful terraces, ornamental battlements, and mythological statues and this castle will pull you in like a magnet.
The easiest way to get to the Palace of Pena, the other castles, and major sites is with the Hop-on Hop-off Sintra bus.
→ Check prices and get advanced tickets for the Hop-on Hop-off Bus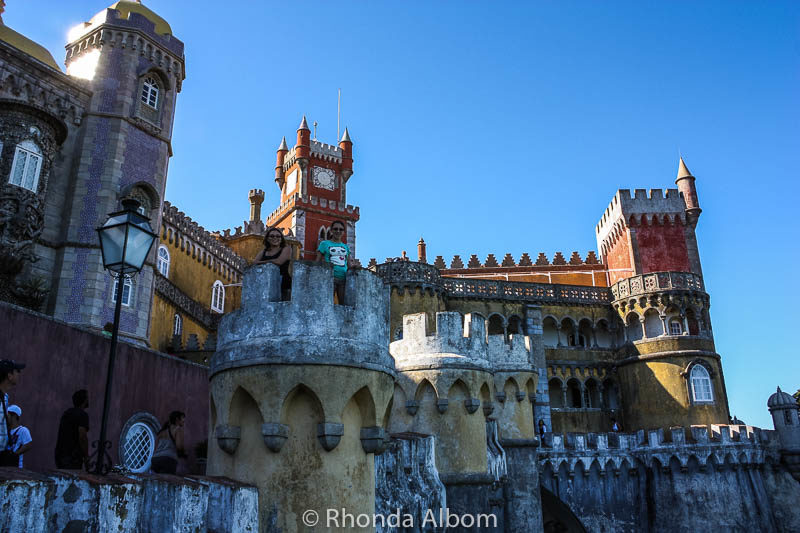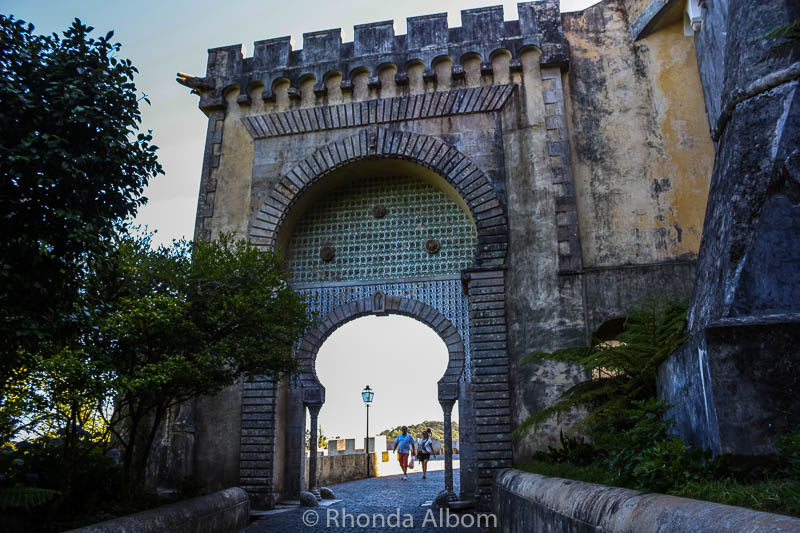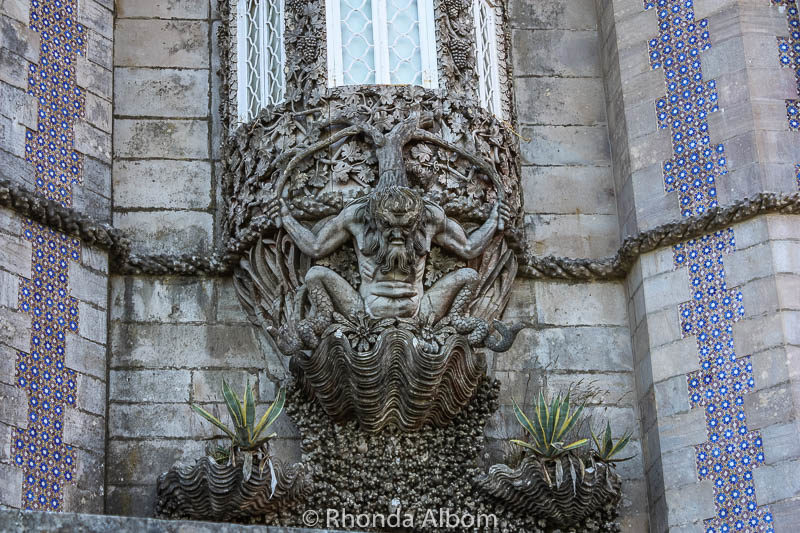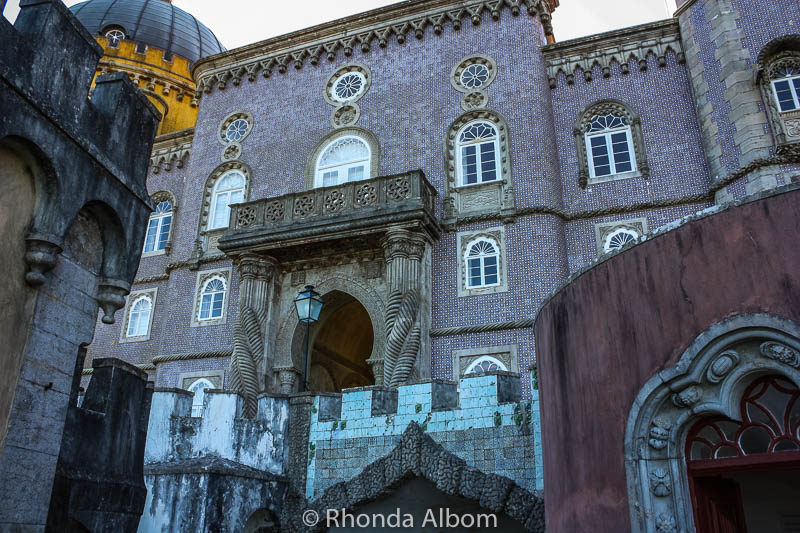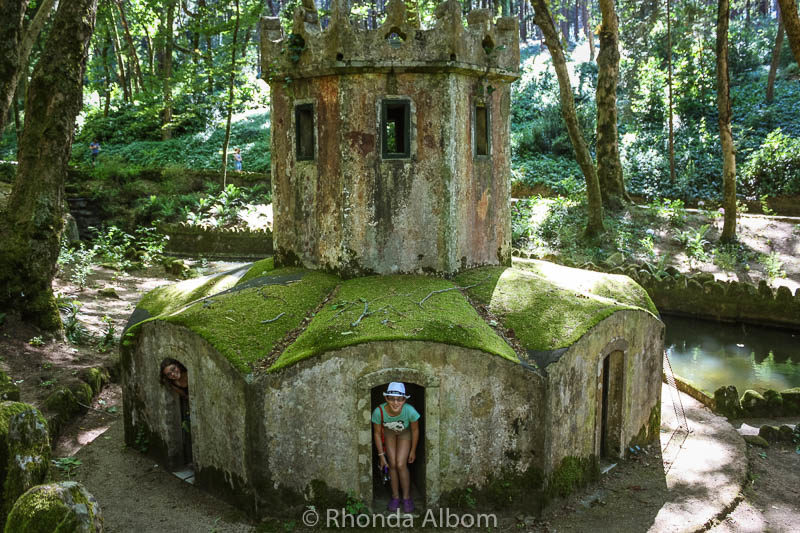 We hadn't originally planned a day in Sintra. Our time constraint was a pre-booked apartment an hours drive north in Obidos, another charming and recommended village. We had only enough time to visit two of the three palaces.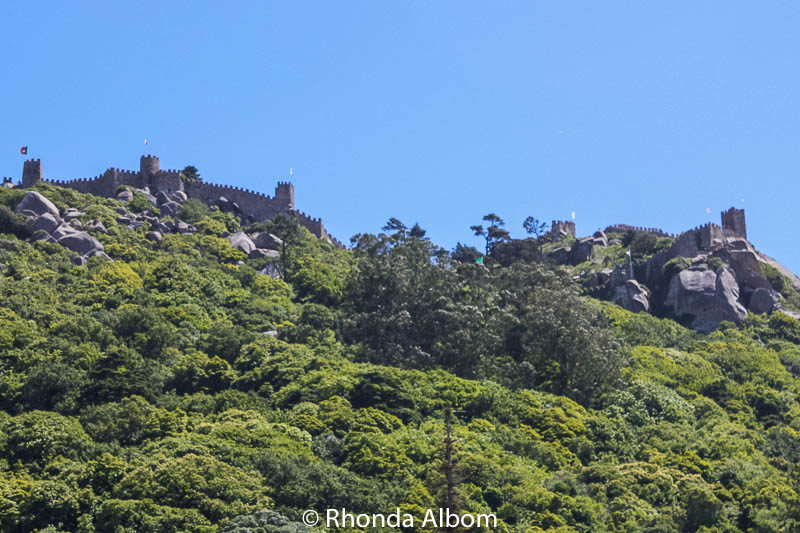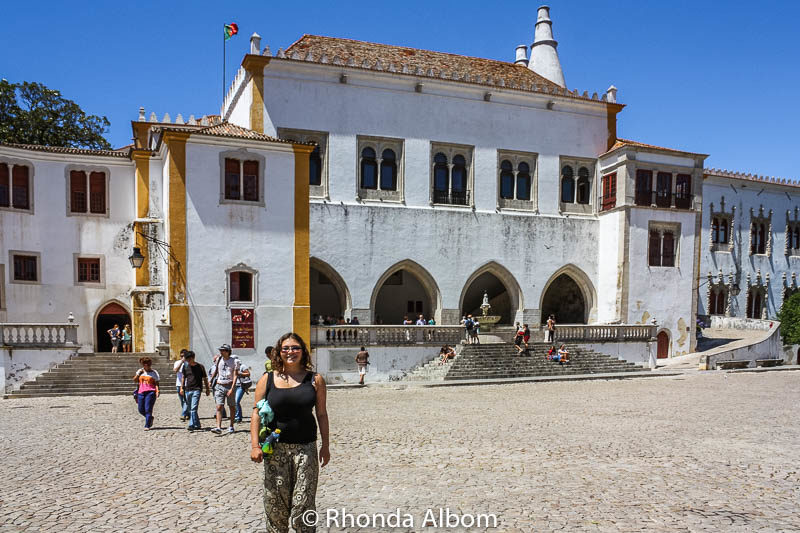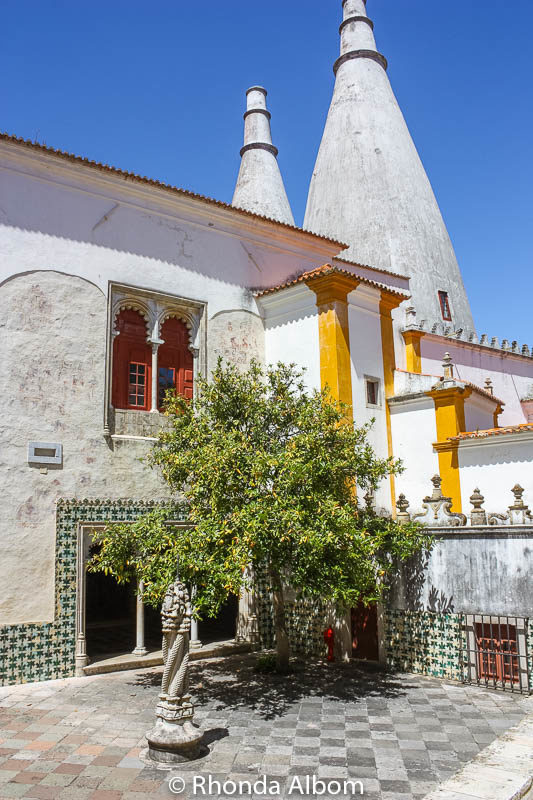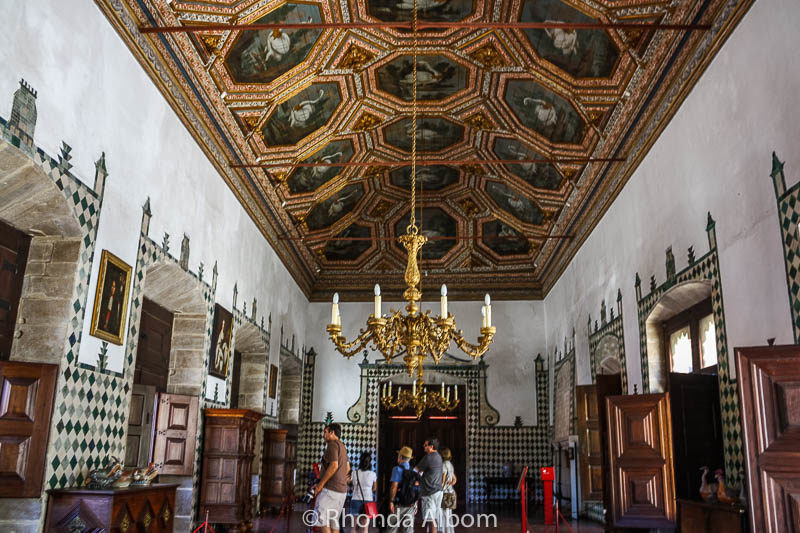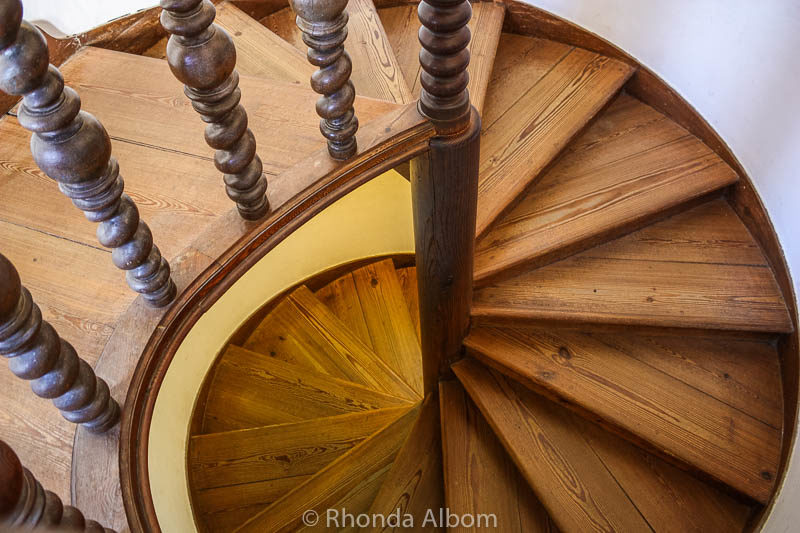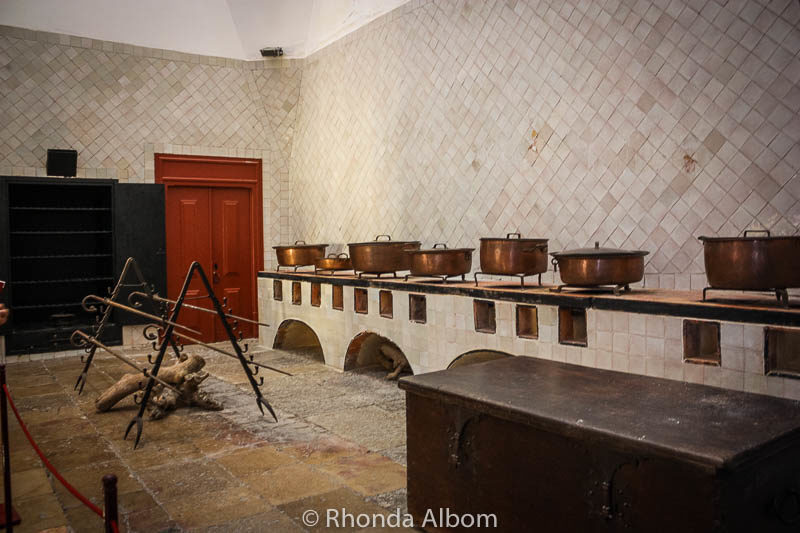 Note: Based on world conditions, we advise checking official channels including cancellation policies prior to booking. Also, with often reduced capacity, booking ahead becomes more important.
Getting to Sintra
It's easy to get to here from Lisbon, and it makes for a great day trip.
Primary transportation options are the train to Sintra, the public bus, a rental car, or a private guide.
Sintra Travel Tips:
While we had only a day in Sintra, if I went back I would stay a week (or at least a few days). With nearly 200 accommodation options, there is one to fit every budget.
→ Check prices and availability for local hotels on Booking.com
The old town area is crowded with limited parking, while we had a car, we didn't use it. We parked once and walked or took various busses.
The Hop-on Hop-off Sintra bus is an ideal option. Its seven stops include: Estação de Caminhos de Ferro, Palácio Nacional de Sintra, Portão dos Lagos, Castelo dos Mouros, Palácio Nacional da Pena, Igreja de S. Pedro de Penaferrim, and Volta do Duche
→ Check prices and get advanced tickets for the Hop-on Hop-off Bus
Large crowds visit Pena Palace, especially in summer. Parking is difficult. There is a low-cost shuttle bus that runs from the entrance of Pena Park up or back down the hill. Otherwise, it's a 20-minute easy, but uphill walk.
Neighbouring Regions – Our Itinerary
We visited Sintra amongst a handful of cities in Portugal as we drove up the coast. We started this journey as we drove south from our Costa Brava home-exchange through the centre of Spain, then headed west to Seville before entering Portugal where our first stop was Evora. From there we bypassed Lisbon, and headed straight to Sintra, before travelling north with our next two primary destinations being Obidos and Alcobaca, both in Portugal.
Have you been to Sintra?
If you enjoyed this post please pin it and share it on social media: