We have been to some eerie places, no question about it. Capela dos Ossos, the Chapel of Bones in Evora, Portugal tops our freakish list. Entering the macabre world of this ossuary, we crossed into the Twilight Zone. And as we did, we thought we had found something unique. Not so.
In fact, it's not even the only chapel of bones in Portugal.
Whether they are called an ossuary, a bone church, a chapel of bones, or something else, buildings lined with human bones and skulls are out there. Many were created to solve overcrowding at the cemetery without disrespecting the dead. In fact, some religions consider the display of one's bones to be an honour. Others look at it and see a gruesome display of inhumanity.

Travel bloggers highlight various chapel of bones from around the world
Tips for visiting an Ossuary
To date, the only church made of bones we have personally visited is the Capela dos Ossos Évora in Portugal. While these tips apply specifically to that ossuary, they are also general.
Be respectful.
Remember that while it is fascinating to adults, an ossuary visit might be terrifying to children. This especially applies to Evora. Like most others, Evora's bone chapel features decorative arrangements. However, Evora adds two full skeletons hanging from chains, one being that of a child.
Capela dos Ossos is open in the morning and then again in the late afternoon. Hours are limited and can be found here.
There is a small entrance fee and an additional fee to take photos.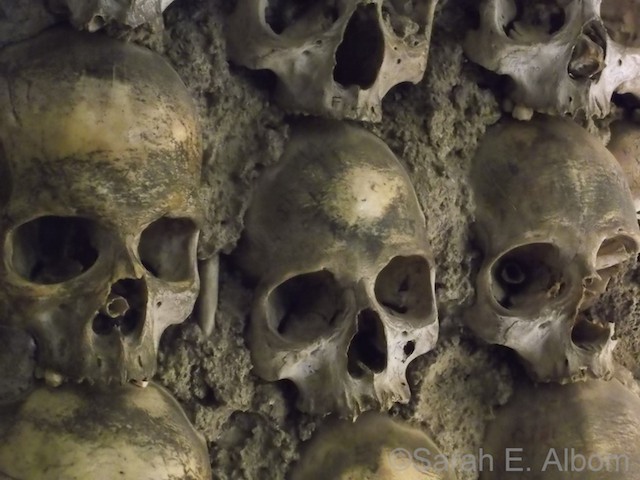 More on visiting Evora
We drove to Evora as part of an extended road trip through Spain and Portugal.
The Chapel of Bones is one of many things to do in Evora.
Expanding our eerie experience, we stayed at a former Renaissance palace called Hotel Solar de Monfalim. While not advertised as haunted, we had some bizarre experiences.
Without a car, Evora is accessible by bus or Eurail.
If you are staying in Lisbon, an all-day tour is a great way to see Evora. As old town Évora is a UNESCO site, tour operators have many options, so be sure to read the details. We like the choices of this 8-hour sightseeing tour of Evora and Monsaraz as it visits the key sites of Evora, including the bone church, and includes a wine tasting in nearby Monsaraz.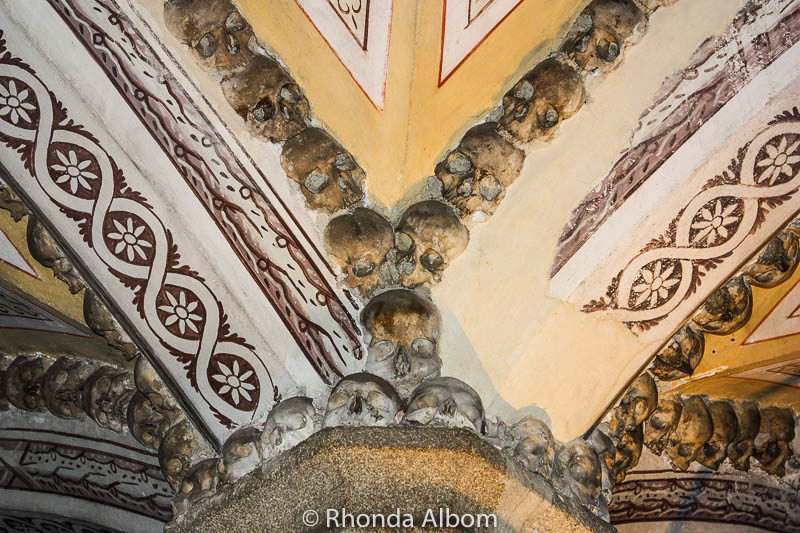 Book your trip: Logistical tips
Book your flights
Use Expedia, our favourite flight search engine. They search worldwide and find the best and cheapest options.
Book your accommodation
We use Booking.com as they consistently return the best rates and their reviews are from actual guests. For self-contained lodging, use VRBO.
Reserve your rental car
Use RentalCars.com to find the best deals and dealer ratings. With no hidden costs and outstanding customer service, we have successfully rented from them worldwide.
Before you book your trip
Check out our travel resources page for the companies we use when you travel. We believe them to be the best in each category. You can't go wrong using them on your trip too.
Please share
If you found these bone decorations interesting, please share this article on social media, including Pinterest: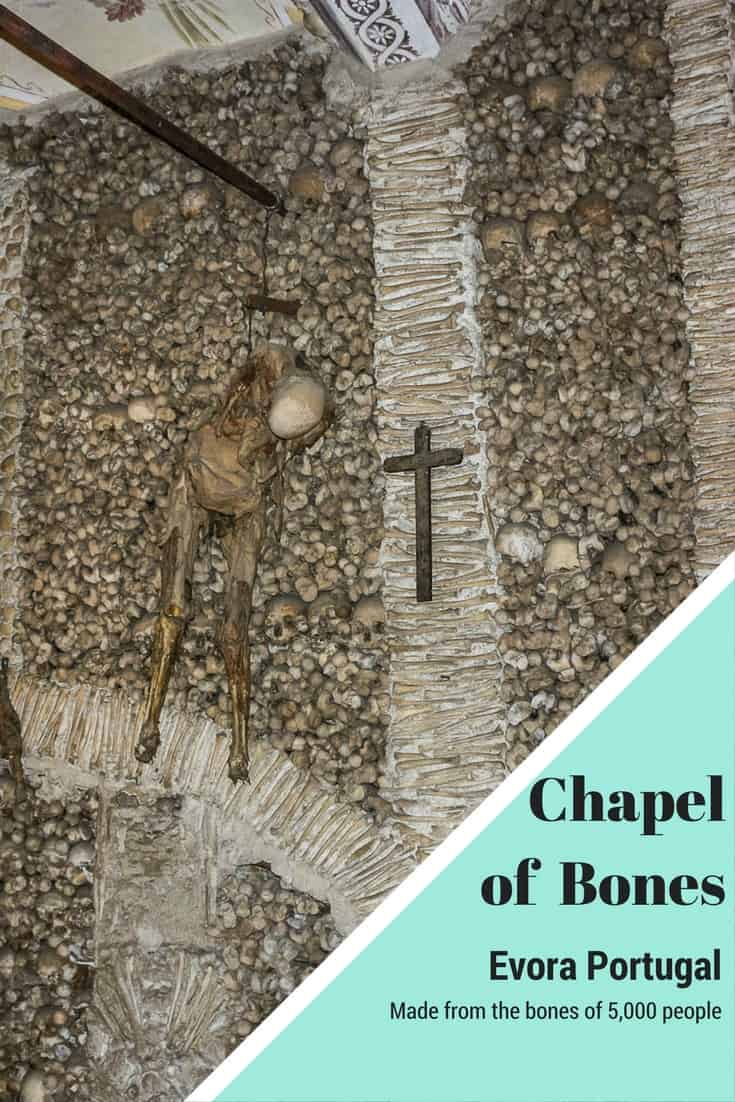 Have you been to a chapel of bones?
Other places to visit in Southern Europe: