We have been to some eerie places, no question about it. Capela dos Ossos, the Chapel of Bones in Evora Portugal tops our freakish list. Entering the macabre world of this ossuary is like crossing into the Twilight Zone. The invitation over the door: "Nós ossos que aqui estamos, pelos vossos esperamos," loosely translated: "We bones that are here, for your bones we wait."
A Franciscan monk built the chapel in the 16th century with the skulls and bones from 5000 humans previously buried in a cemetery. Are you wondering why? So were we. Wikipedia explains: "in the Counter-Reformation spirit of that era, he wanted to prod his fellow brothers into contemplation and transmit the message of life being transitory, a very common spirituality theme summed up in the motto memento mori."
To our surprise, it is not a one-of-a-kind. Apparently, there are ossuaries all over Europe. The old historical portion of Evora, where the chapel of bones is located, is listed as a UNESCO World Heritage site.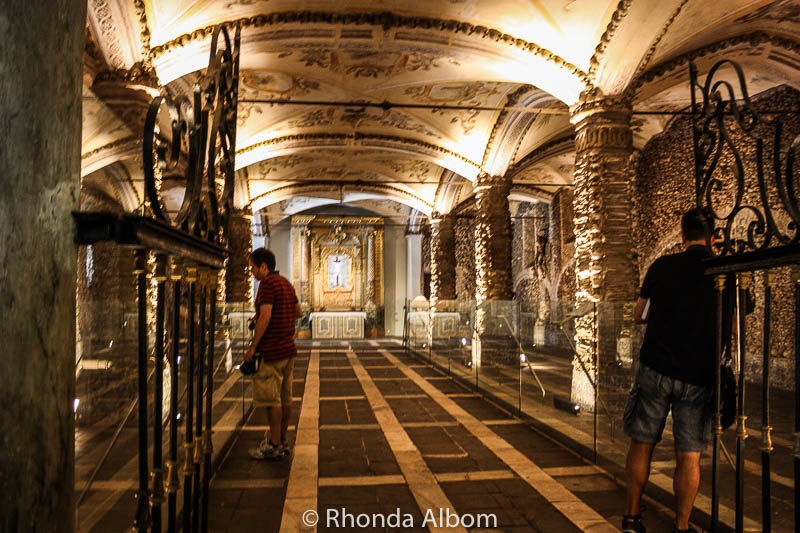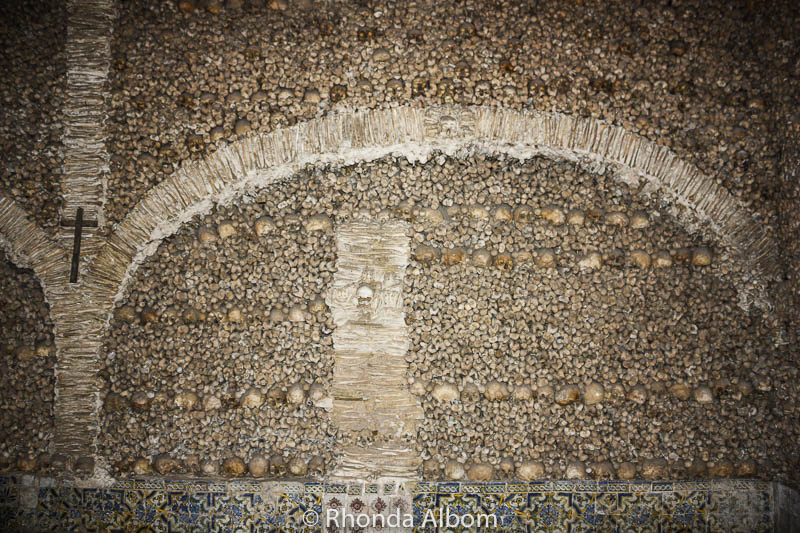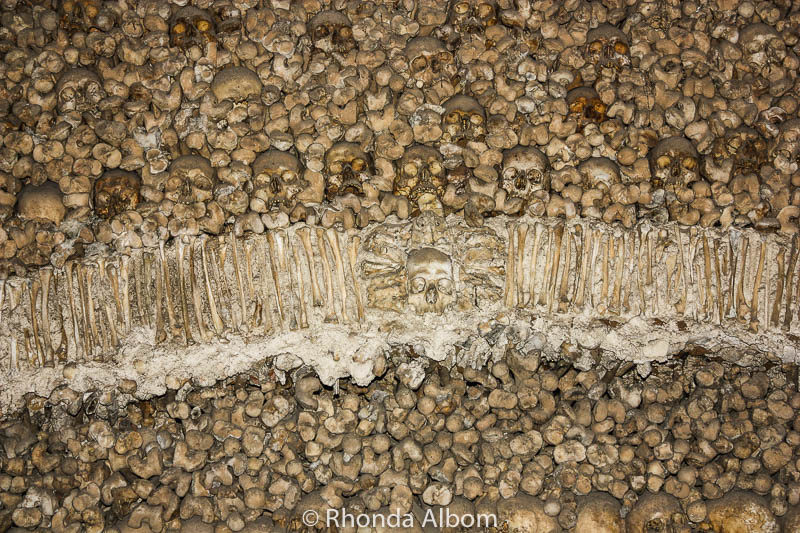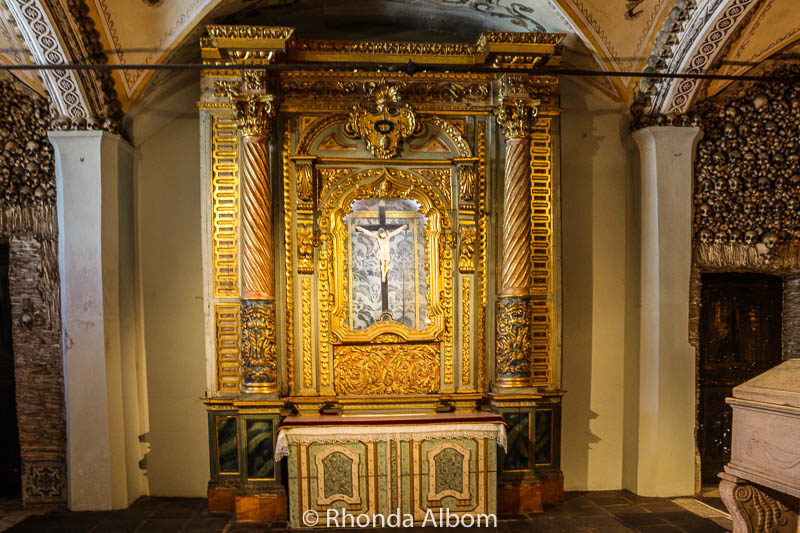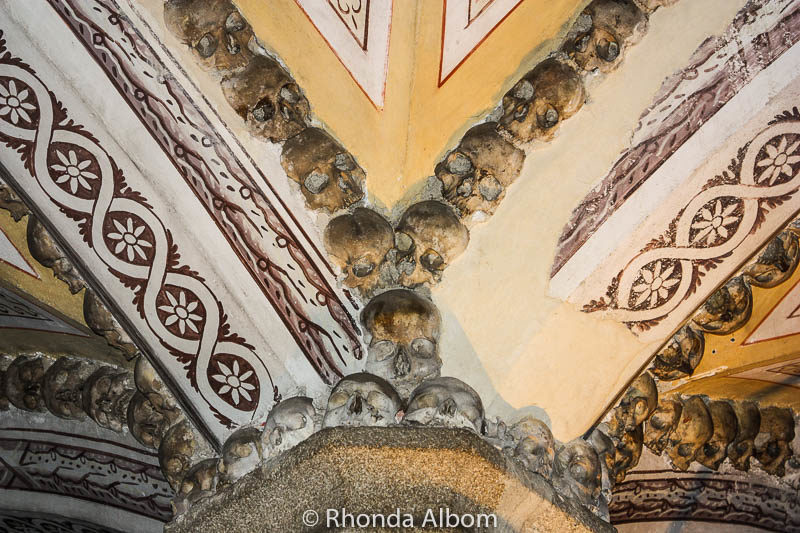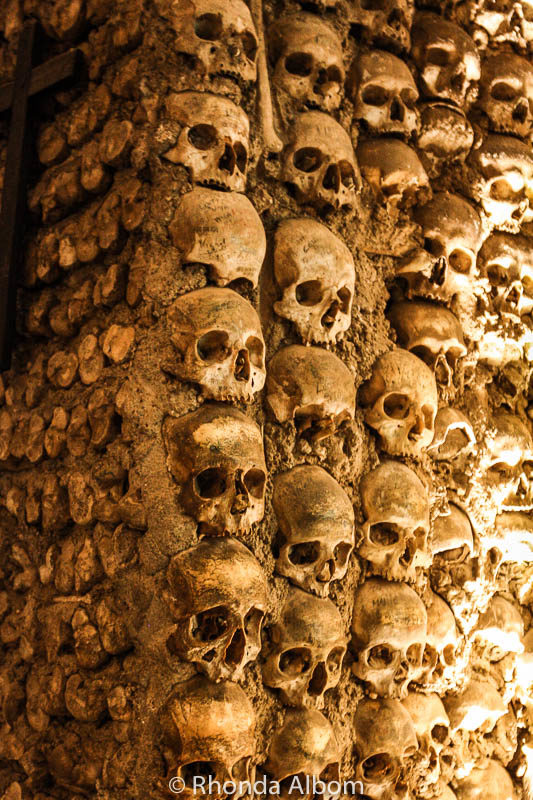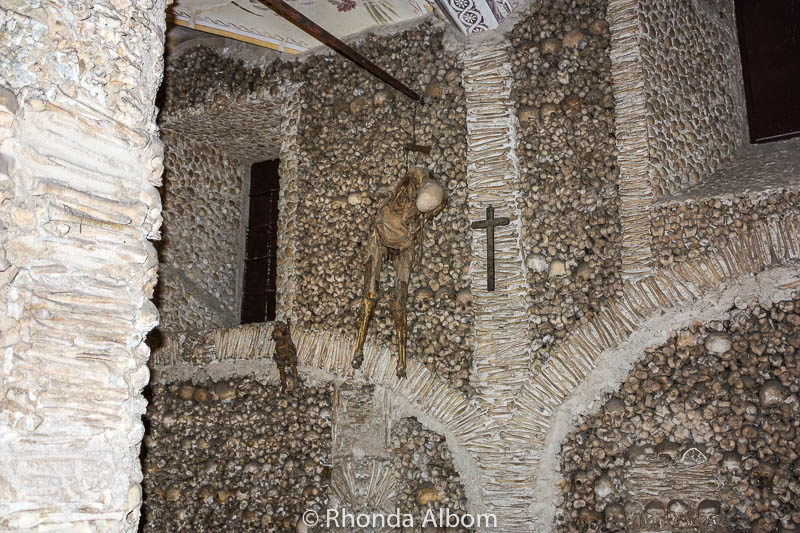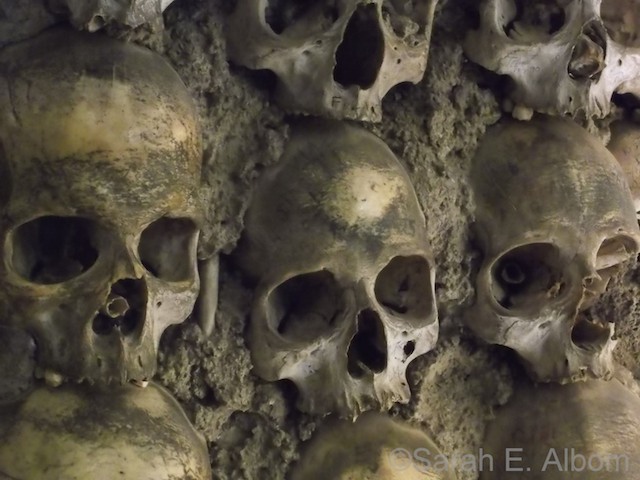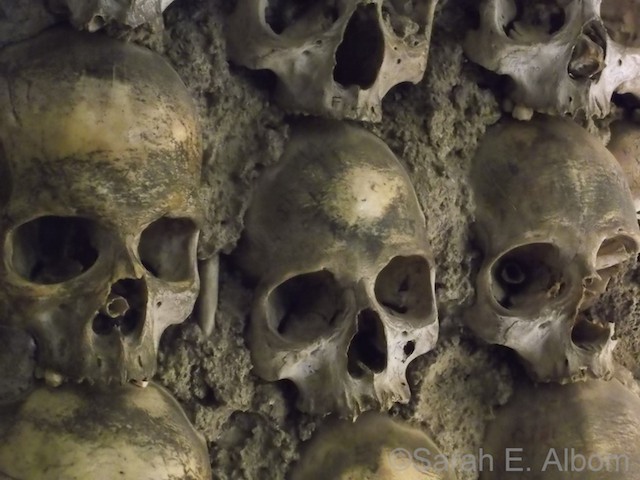 Practical Information on Visiting Evora:
The three easiest ways to get to Evora:
We were glad we spend a night here, as dinner was delicious and we got to see the Temple of Diana lit up. There are many Evora Hotels on Booking.com to choose from covering the full range from backpacker to luxury. We stayed at a former Renaissance palace called Hotel Solar de Monfalim.
More from our daughter as she learned to be a travel writer: Postcard from the Chapel of Bones (written by Melissa Albom).
Heading to the Chapel of Bones in Evora? Don't miss these 30 free things to do in Evora Portugal or the nearby Almendres Cromlech megalithic structures .
What is the eeriest thing you have seen? Have you been to a chapel of bones?
Please share this pin on Pinterest: