Stonehenge is probably the most famous of the world's megalithic sites, yet Portugal is home to several megalithic sites that are older, free to visit, less crowded, and still allow visitors to walk through the grounds. We visited two of these sites, both in close proximity to each other, located just outside of Evora, Portugal.
Megalithic Sites are large stones that have been used to construct a structure or monument, either alone or with other stones.
Almendres Cromlech (a Megalithic Site in Portugal)
The larger of the two megalithic sites we visited is Almendres Cromlech. A circle of 93 huge stones that were strategically placed here from 4000-5000BC making them about 2000 years older than Stonehenge. Visiting here is quite surreal. There are no fences and we are free to stand amongst nearly 100 monoliths and even touch them. Unlike many of the crowded European places we visited, we were alone here. Standing amongst these giants, wondering why they exist.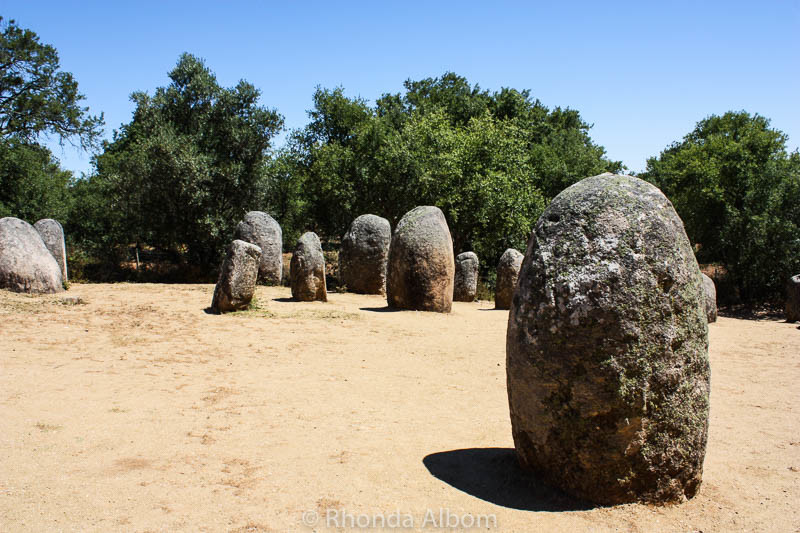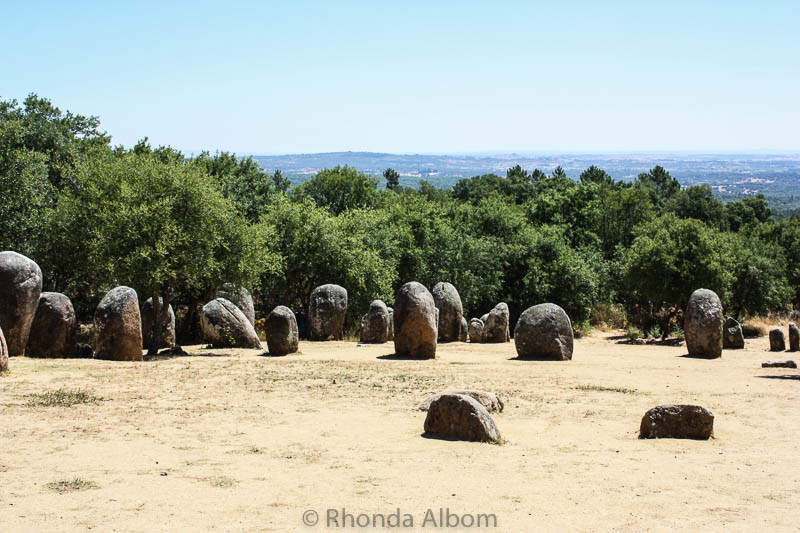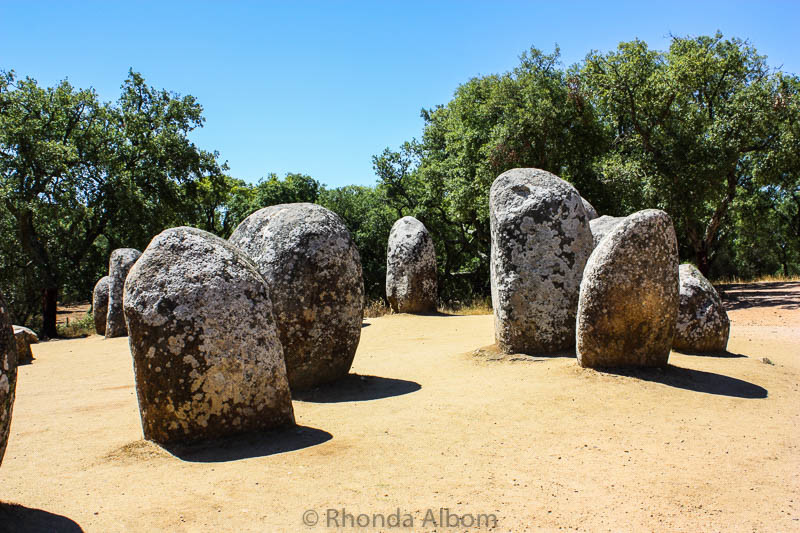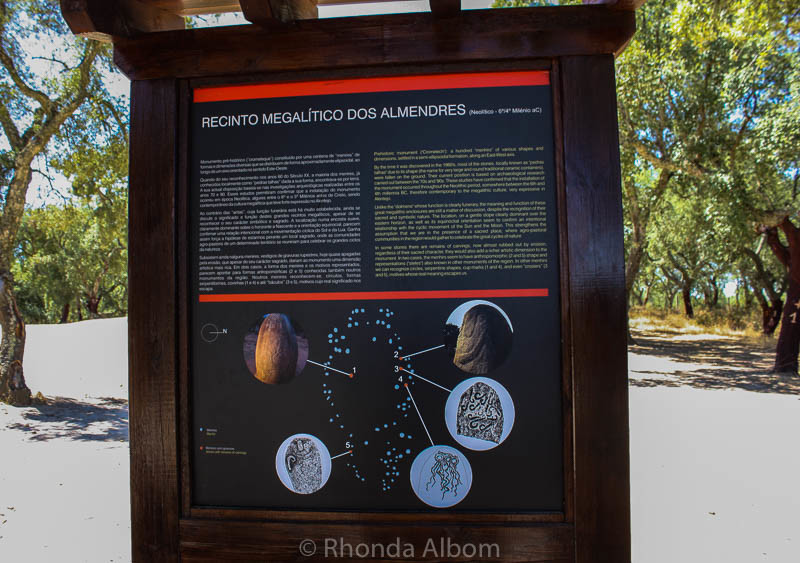 Almendres Menhir (a Monolithic Site in Portugal)
Nearby we visited Almendres Menhir, a single monolith that stands 4 meters tall.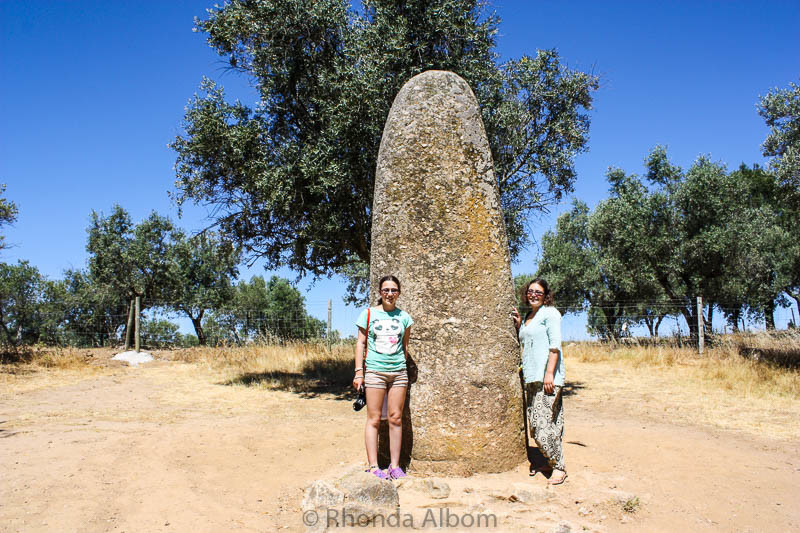 Megalithic Sites Around the Globe
Prior to visiting these sites, we had been impressed that Newgrange, outside of Dublin Ireland was 400 years older than Stonehenge. These are not the world's only ancient megalithic sites. The oldest discovered so far are from the Mesolithic period: Göbekli Tepe in Turkey (9500BC); an unnamed monolith found under the water in the Strait of Sicily (9350BC); and, Quinta da Queimada Menhir in western Algarve, Portugal (9100BC).The oldest Neolithic megalithic sites are Atlit Yam in Israel (7000BC), followed Almendres Cromlech. Additional countries where megalithic sites older than Stonehenge have been discovered include Belgium, Denmark, Egypt, England, France, Germany, Ireland, Italy, Malta, Russia, Scotland, Spain, Sweden, and Wales.


Cork Trees in the Region
As we drove out to the site, we saw cork trees. To us, this was new and exciting. We later learned more about them at the Cork Museum in Spain.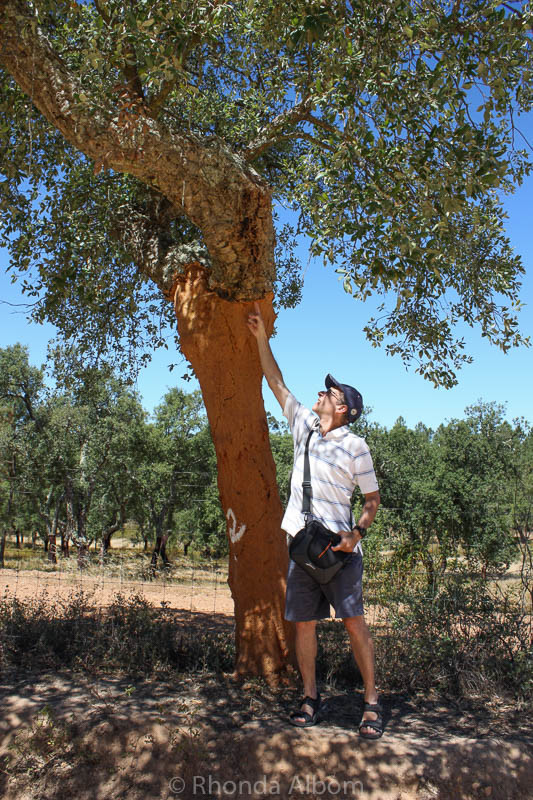 Getting to the Megalithic Sites just outside Evora Portugal
Both Almendres Menhir and Almendres Cromlech are always open and both are free to visit.
Located about 18km east of Evora, they are easy to find following the signage. There is no physical address but driving directions from Evora are simple. Head east for about 8-10 km on N114. Then, turning left onto CM1075 you will head Southeast until you arrive. The second road makes many twists and turns. Click here for more detailed driving directions.
There is no public transportation to these sites from Evora or Lisbon, so our best recommendation is to rent a car for the day. We have been using Rentalcars.com successfully around the world. As an aggregator, they offer the full gambit of car types from the local establishment. Comparing directly we have never paid more by using Rentalcars.com, and we get plenty of benefits.
Where to Stay in Evora
While there are many Evora Hotels on Booking.com to choose from covering the full range from backpacker to luxury. We stayed at a former Renaissance palace called Hotel Solar de Monfalim.
⇒ Check out the photos of Hotel Solar de Monfalim (a former palace)
Read Next: 30 free things to do in Evora Portugal.  If you still want more, pick up a copy of Lonely Planet Portugal Travel.
Where have you seen megalithic sites?
If you enjoyed this article, please share it on social media including Pinterest: