The name Savage River is deceptive. Rather than a wildly cascading raging river, we found a bubbling stream inside Alaska's Denali National Park. The river was named for Tom Savage. The park is one of nature's masterpieces painted across six million acres of wild land.
Private vehicles can only access the first 15 miles of the park's only road. The trailhead marker for the 3.2 km Savage River Loop Trail sits at mile marker 15, accounting for its popularity.
We opted to leisurely explore one side of the river, and return along the opposite bank, all the while in awe of the Alaska Range as a backdrop.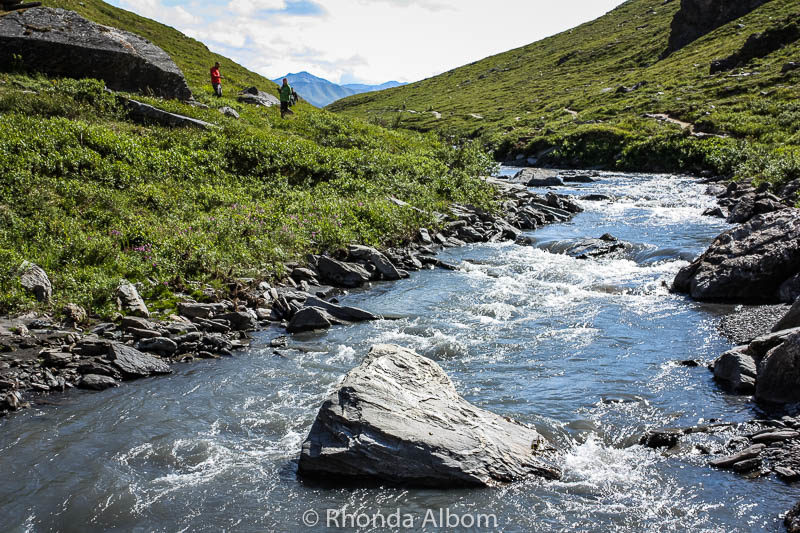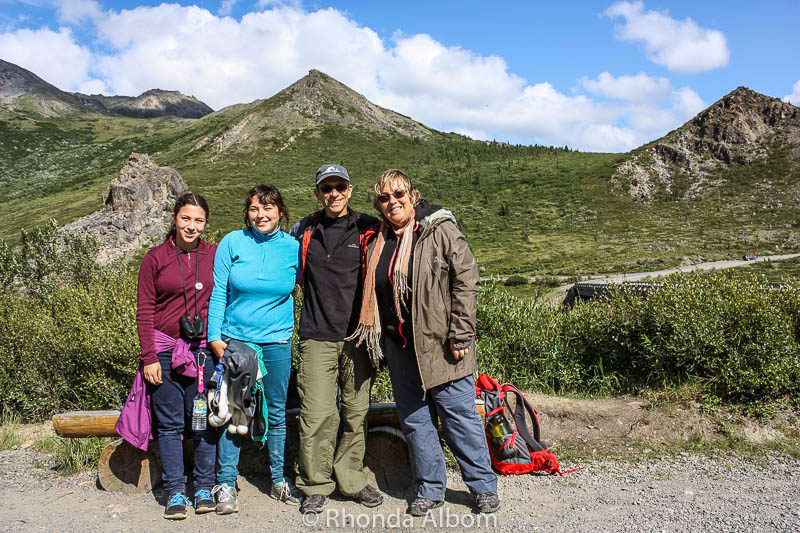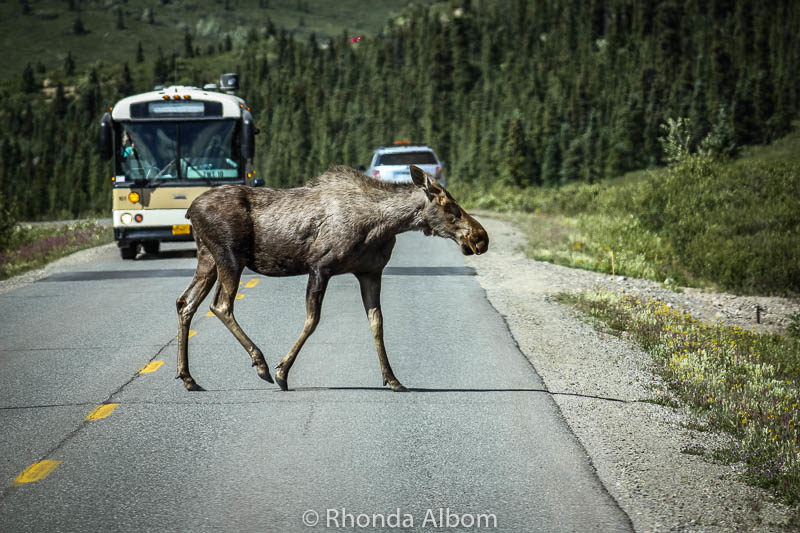 More Information:
Denali is in the south-central portion of Alaska, and accessible via train, bus, or private vehicle. The Alaska Railroad from Anchorage rewarded us with eight hours of spectacular views.
Access into the park beyond the 15-mile mark is by bus booked either in advance or at the Visitor's Center. There is an hourly free shuttle bus making several stops during a 2-hour loop from the Visitor's Center. This is how we accessed Savage River.
If you want to see more wildlife and wilderness, it is recommended to take one of the buses further into the park.
Denali National Park is home to North America's tallest peak. Unfortunately, clouds and weather prevented us from seeing Mount McKinley while we were there. Mount McKinley can be seen on clear days from a short walk below the nearby Savage River campground, but not on the loop trail.
PRO -TIP: If we were to do this trip again, we would have flown to Fairbanks and taken the train to Denali from there, continuing to Anchorage, rather than a return trip from Anchorage. We would have seen more for the same expense.
Have you hiked the Savage River Trail? Have you been to Alaska?
PS: Denali is one of my favourite places in the USA.
Please share this on social media and add this pin to Pinterest: