Travel is hard on the body, and for me, a good night's sleep is essential. Generally, I prefer to wake up surrounded by luxury, at either a four-or five-star accommodation in the heart of a city. For years, I steered clear of hotel alternatives for fear of giving up comfort just to save a few dollars.
While many cheaper options do just that, we are happy to report that there are alternatives to hotels that don't require a lifestyle sacrifice but rather expand our cultural learning.
Check out our list below. For readers keeping a close eye on the budget, we concluded our list with several money-saving hotel alternatives.
Whether you are headed out for long-term travel, or just going for the weekend, read on.
Hotel alternatives: Community-based cultural immersion
Home Swap
If you are a homeowner and comfortable without a concierge in a new city, then a home swap may be for you. In its simplest form, you trade your home (and sometimes car) with another family for a selected amount of time. As you see photos of the house and talk with the potential partners before agreeing on the exchange, the level of luxury is up to you.
While this is a great way to travel internationally, in many ways, it's even better for domestic travel.
To date, we have swapped our New Zealand home three times, ranging from a two-week exchange to one that lasted nearly nine months.
The hidden bonus is that when we live in a home, we can participate in local community events. Thus, we become a part of our own adventure rather than just looking on as a tourist. Don't miss our best tips for a successful home exchange or head to HomeExchange.com to start your adventure.
Similar, but different, many people also try house sitting.
Hotel alternatives: Luxury
Take a cruise
Like hotels, the level of luxury is rated with the number of stars and your choice of cabin. If you want the best, it will cost you. However, we have always been happy with a balcony cabin on a 4-5 star cruise line like Princess or Azamara.
To date, we have spent over 160 days at sea and have lots of cruising tips to share. If your goal is luxury, book early and select a suite or balcony cabin midship. However, if budget is your top priority and you can be flexible, book late and get a great deal. We once sailed with one week's notice at 74% off the booking price. Regardless of an early or late booking, we always find the best deals at Cruise Critic.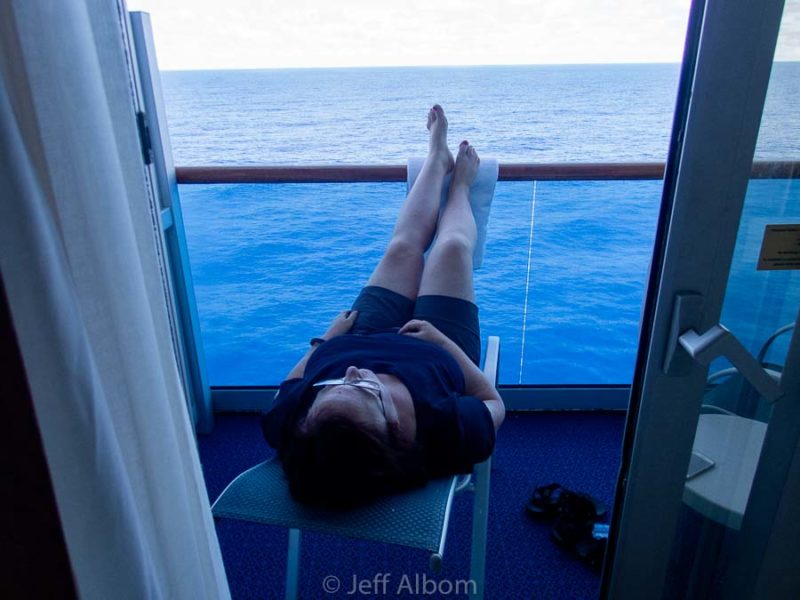 Stay in a castle
What could be better than staying in a castle or a palace? While this option often requires a bit of planning, there are several interesting options around the world. In Spain, they are called Paradores and can be booked here.
All-inclusive resort and spa holiday
While many people think of these as hotels, they are much more. All-inclusive resorts are like land cruises. Everything you need is in one place, and you can stay and enjoy watersports, meals, drinks (often an extra fee), games, crafts, massage, and more. This is a vacation. An opportunity to relax and be pampered.
Of course, the option to leave is always there, so you can discover the town, region, or area you are visiting. Or not. It's up to you.
Bed and Breakfast
Bed & breakfast is exactly what it sounds like, at least it is traditionally. Now you have to read the fine print, as some include a hot cooked breakfast in the main part of the owner's home, and some leave a cold brekkie in the fridge.
To me, the best thing about a Bed and Breakfast has always been meeting and talking with the owners. We love getting a local's perspective, and we seek this out when we explore BnB options.
We often find fabulous BnBs on booking.com, although in New Zealand (our home country), we use BookABach.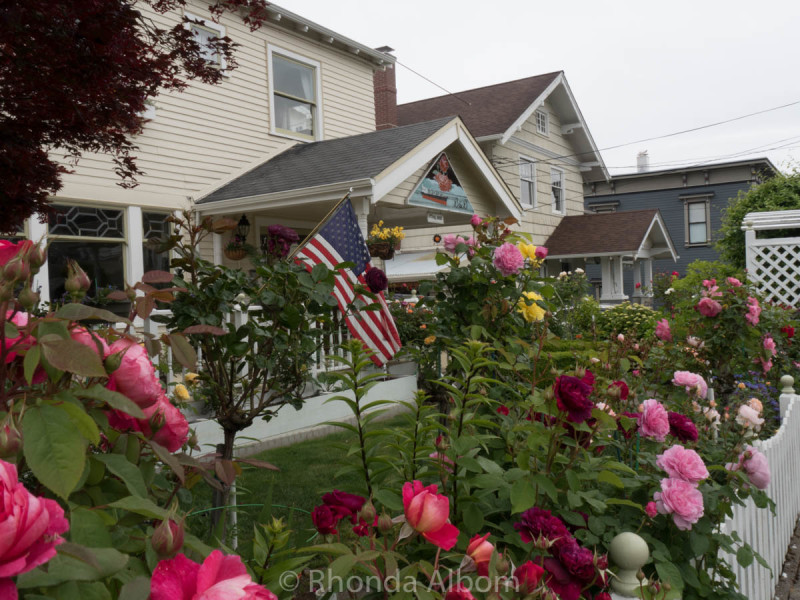 Hotel alternatives: Money-saving ideas that may have nicer options than you thought
Backpackers and hostels
While the traditional backpackers have bunk/dorm rooms and shared bathrooms, we found many offer family rooms with private baths. There is nearly always a shared kitchen and lounge, so they are great for meeting other travellers. Most of the backpackers we encountered were friendly and welcoming.
The exception was in Munich when the response to a question I asked was to be told I was probably too old to be staying there (they had family rooms, so who were they expecting?)
Cabins at campsites
I was surprised to discover that many campsites worldwide offer cabins with private bathrooms and sometimes self-contained kitchens. One of our favourite get-away spots is Papamoa Beach Resort, a campsite in New Zealand's Bay of Plenty where we can stay in an affordable, self-contained, private ocean-front villa with a deck.
Best of all, we have access to the shared facilities and the added benefit of the camaraderie of other travellers. Or, we can keep to ourselves and enjoy our luxury getaway.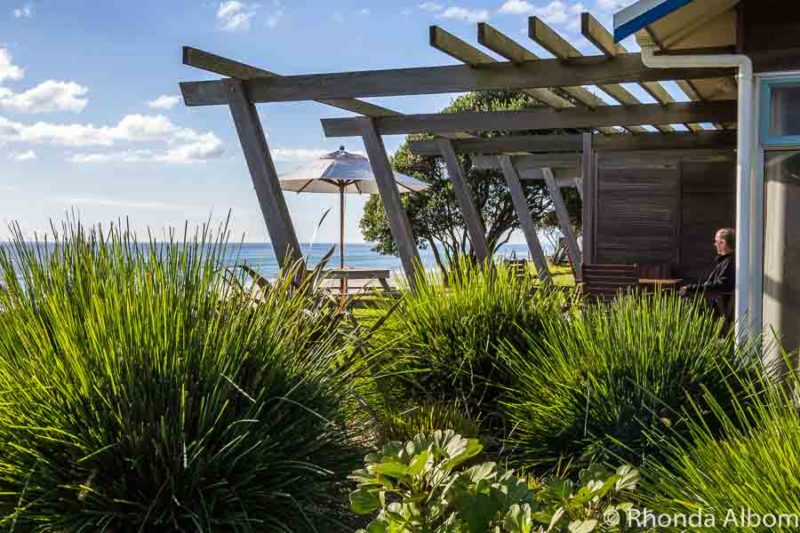 Glamping
Originally short for "glamourous camping", glamping while still in a tent just doesn't feel that way. The initial photo on this page highlights the interior of the glamping tent just below.
Difficult to tell on the outside, the unit has solid wood floors, a small kitchen, and a private bathroom. It even has a loft area with an overhead flap so you can sleep under the stars without the bugs if you choose.
Hotel alternatives: Ultra budget ideas you may not have thought of before
Couchsurfing
The name sounds funny, but the concept is successful. People offer a no strings attached place to sleep in their home, sometimes in a spare room, sometimes a spare apartment, and sometimes on a couch. Couchsurfing has its own membership site.
Religious accommodations
Many convents, monasteries, churches, and temples open their doors to guests. Sometimes for free, often for a small to a moderate fee. Sometimes there is a prayer requirement, but not always.
They can be found throughout the world. Accommodation will be clean, yet plain. There may be rules and curfews. You can learn more about this at Monastery Stays.com (we haven't tried this yet).
Academic housing
Another option that I haven't used since I was in my early 20s is academic housing. Did you know that worldwide, many universities offer a cheap overnight stay in their unused dorm rooms during the offseason?
Farmstays and WWOOF
Farmstays and WWOOF (World Wide Opportunities on Organic Farms) are working holidays. In exchange for either free or more affordable travel accommodation, guests help out with certain chores. However, many farm stays are becoming more tourist-focused, so the rates will be more in line with other local options, but activities like horse riding might be included.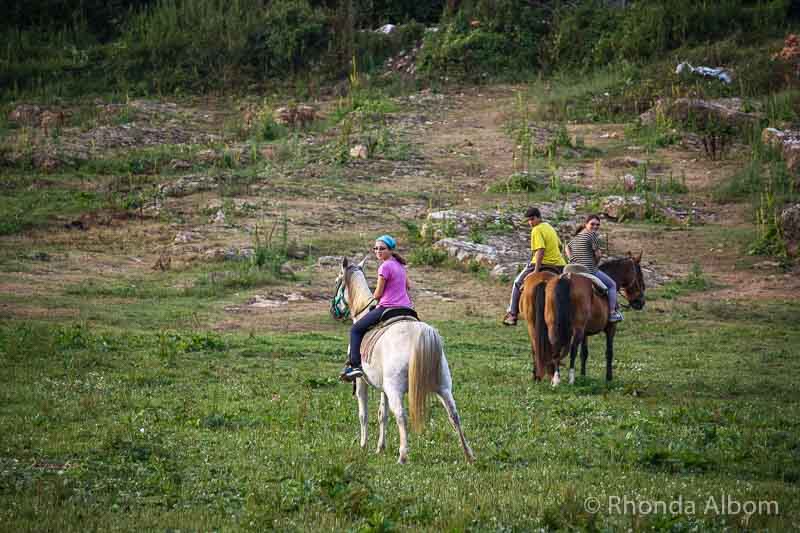 Pitch a tent
While tent camping is a great way to save money, it's not for me. However, it's often ideal for many budget-conscious travellers.
Final thoughts on hotel alternatives
While we still stay in hotels the vast majority of the time, there are plenty of alternatives to hotels out there that don't require us to give up a good night's sleep. But, the real advantage of the alternatives is usually the opportunity to meet locals and better embrace the culture.
Have you discovered any new hotel alternatives for your next travels?
Save on your trip with these resources
These are our go-to companies when we travel. We believe this list to be the best in each category. You can't go wrong using them on your trip too.
Flights: we use Expedia for the best and cheapest flight options.
Accommodations: we use Booking.com (hotels), VRBO (self-contained), or Hostelworld (budget).
Cars (gas or electric): we use RentalCars to search for deals and dealer ratings.
Campervans or Motorhomes: we use Campstar where Albom Adventures readers get a 3% discount.
Motorcycles: we have heard good things about BikesBooking.
Private guides: we love the private guides at Tours by Locals.
Travel Insurance: while not required, we always opt for travel insurance and start at InsureMyTrip to compare coverage plans.
Check out our travel resources page for more companies that we use when you travel.
Save for later
If you enjoyed this article, please share it on social media and save it for later on Pinterest.
Which of these hotel alternatives will you try?
Photo Credits:
All photos on this page are either shot by our team and watermarked as such or stock images from Depositphotos.