Coffee in hand, I watched the rolling surf as the sun rose over the horizon. There is no better way to start the day, and I did this each morning from my beachfront villa at the Papamoa Beach Resort in the Bay of Plenty, New Zealand.
From here, my days only got better. I found a paradise that caters to everyone.
For visitors to New Zealand, Papamoa Beach Resort offers an opportunity to relax or play, as well as the perfect base to explore the Bay of Plenty.
Centrally located, yet it feels like worlds away when you are sitting on the endless beach.
UPDATE: Papamoa Beach Resort is now part of the Tasman Holiday Parks group.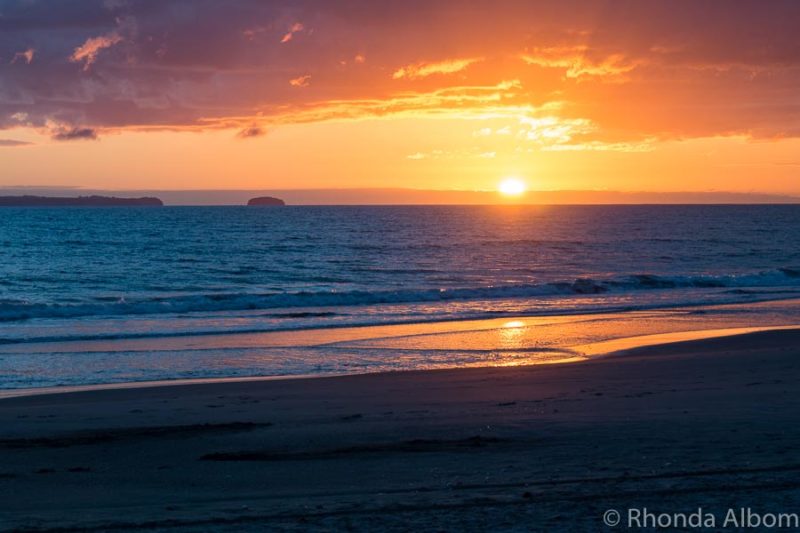 Be inspired by New Zealand…
Papamoa Beach accommodation options
There is something for just about everyone at Papamoa Beach Resort, with options including:
Villas (up to 5 guests) – this was our choice; see below for details
Baches and holiday units (up to 10 guests)
Cabins (up to 6 guests)
Campsites for tents, motorhomes, or caravans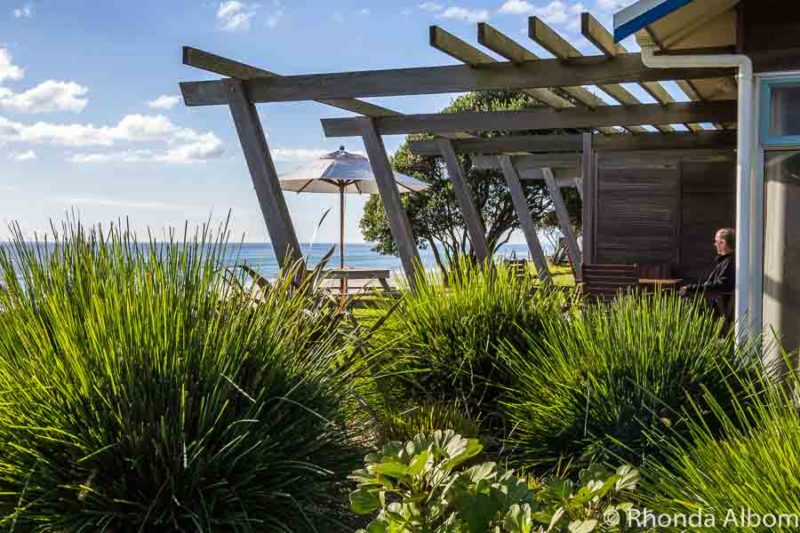 Where is Papamoa Beach Resort?
Papamoa is a suburb of Tauranga in the Bay of Plenty, New Zealand. It is located along the east coast of the North Island. The resort itself is on Papamoa Beach.
Drive time from Papamoa to Tauranga is 20 minutes, to Mount Maunganui is 15 minutes, to Rotorua 52 minutes, and to Matamata (Hobbiton) 50 minutes, rendering the resort quite centrally located.
Who should stay in Papamoa?
Papamoa Beach Resort is ideal for many people, although not for everyone. If you are using it as a base to also explore the Bay of Plenty, you will want a car.
Do you fit into one of these categories?
Beach lovers: Whether you stare out at the sea, build sandcastles, swim, or surf, there is no easier way than having a stunning beach right out the door.
People who like extra space and a kitchen: With cabins, baches, holiday units, and villas, there is no need to cram the family into one room. We had a villa, allowing us to sleep in a separate room from the girls. (see details below)
Families with children: The beachfront is nature's playground, but if that's not enough, the resort has plenty of facilities ranging from giant jumping pillows to a private spa pool (see below for details).
Groups: When you are travelling with friends, extended family, or other groups, it's nice to find a place with options that hold up to 10 guests. Or, stay in adjoining campsites.
Tent and campervan enthusiasts: Okay, this isn't us, but if it's you, there are 250 camping sites with free facilities (see below for details).
Resort lovers: There are plenty of resort activities available for those who leave the stunning beach long enough to do something else. (see below for details)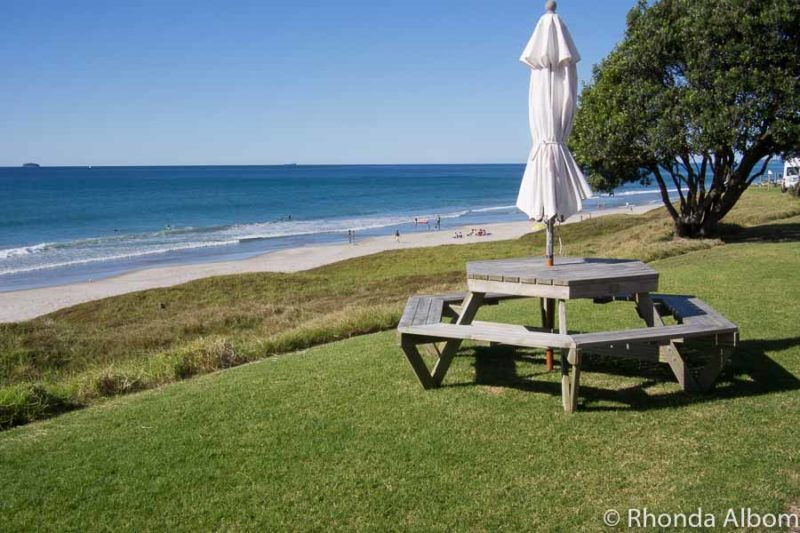 Almost, but not quite for everybody
Couples who stay in 5-star luxury with room service: If this is you, check out these Bay of Plenty options instead of Papamoa.
Young people who like to stay in backpackers within walking distance to the popular city bars: If you fit this bill, you might be happier in Tauranga. Although, before you book, check out this brewpub hot spot (The Island), just a 7-minute walk away.
Our Beachfront Villa at Papamoa Beach Resort
Our beachfront villa was impressive, with oceanview floor-to-ceiling windows and a sliding patio door. The tastefully decorated main living area had a table, as well as a surprisingly comfortable queen bed. We also had a small kitchen, a bathroom, and a second room with two twin beds.
Despite being right on the beach and carpeted, it was surprisingly clean and without sand residue indoors. The bathroom was the only area that was completely understated but also clean.
Keeping us comfortable, our villa had a heat pump, which can act as an air conditioner in the summer. It also offered electric blankets.
Our patio had a second table, and this was where we chose to start our days with coffee and breakfast as we watched one of the day's first sunrises. Sunrise in Papamoa is only three minutes after the sunrise in Gisborne, a city that prides itself on being the first in the world to see the first light each day.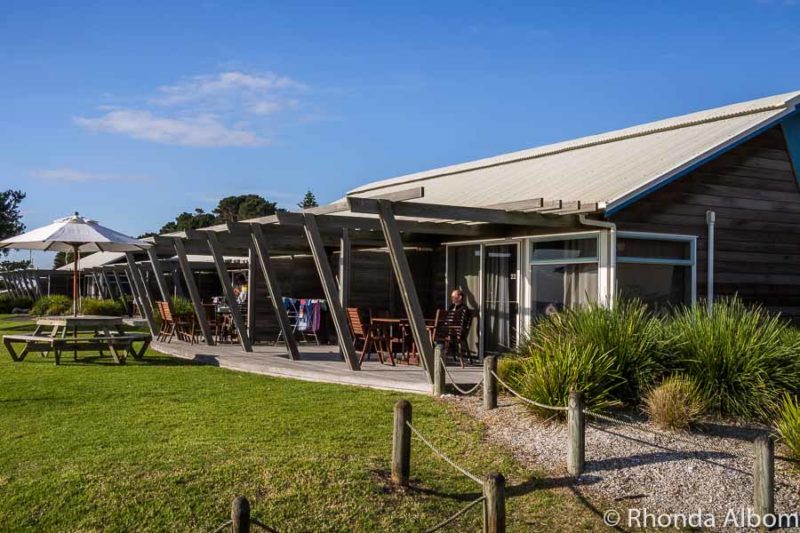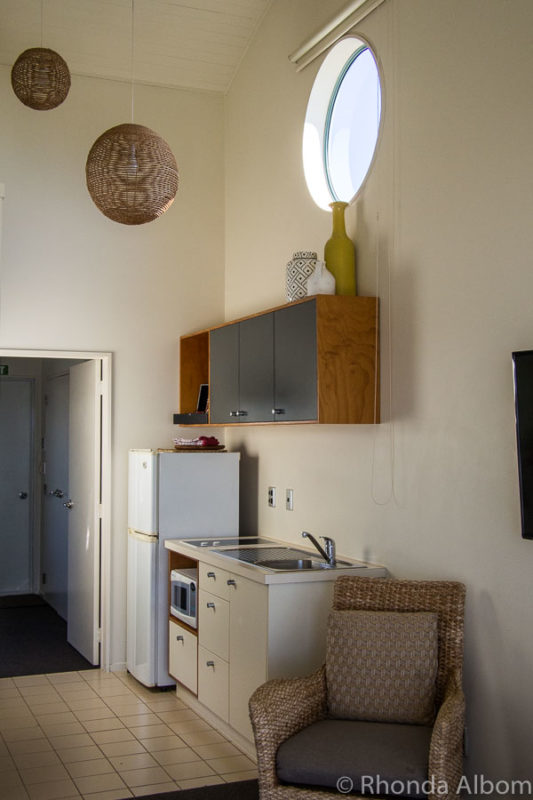 Beach resort life
Very much a classic New Zealand accommodation; we had everything we needed and more. There was enough to do at the beach resort that we never had to leave (but we did). The surf-patrolled beach offers safer swimming, or you can surf, fish, or just have a walk along the white sands.
Aside from ocean activities, we had access to bicycles, a private spa (requires booking), a library, giant jumping pillows, an adventure playground, a mini-tennis court, a petanque court, and a library.
Plus, there are fun bikes and cruiser bikes available for an extra fee. If that's not enough, the tour desk can arrange other local options.
Papamoa campsites and shared facilities
In total, there are 250 terraced campsites earmarked for tents or campervans. There are also a fixed number of "Weekenders." These are owned campsites allowing owners to keep their camper there all year but are limited to 100 annual days of use.
Campers have access to free Wi-Fi, hot showers, modern bathrooms (plus family bathrooms), two communal kitchens with refrigerators and freezers, covered barbeque areas, and dining areas with Sky TV.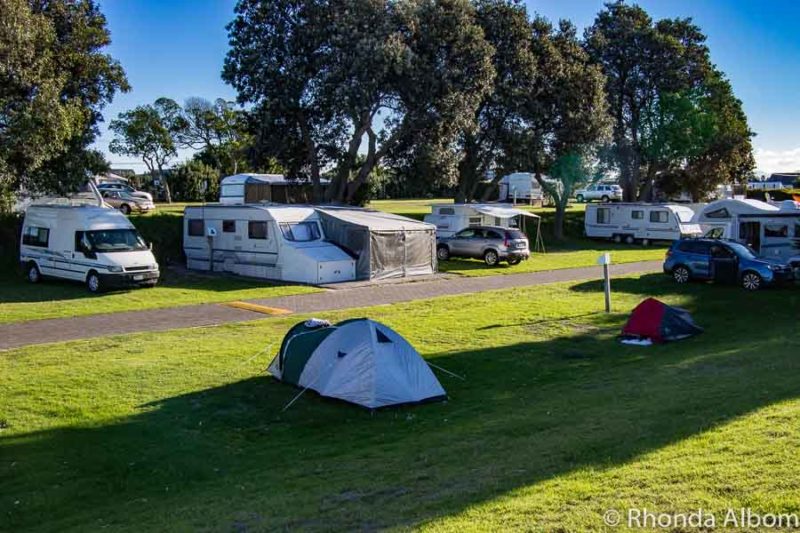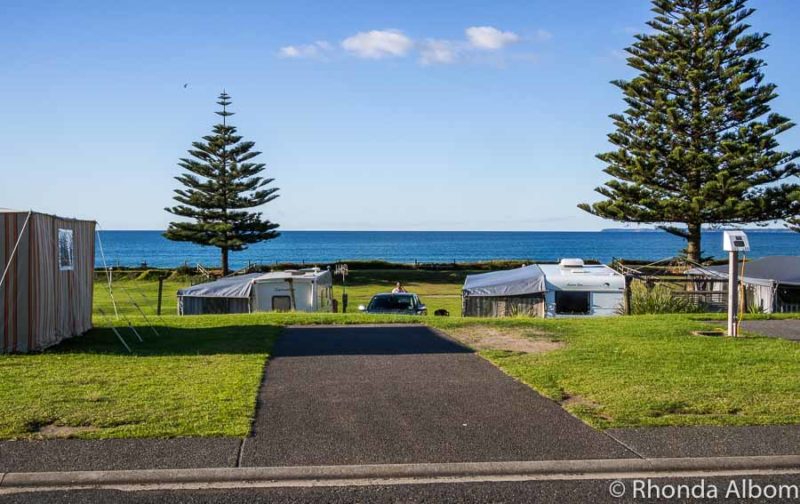 Papamoa as a base for exploring the Bay of Plenty
With a list of things we wanted to do in Mount Maunganui and Tauranga, we had considered staying in one of those two cities. Had we stayed in one, we still would have needed to drive to the other, and we had the advantage of the beach. In retrospect, we made the right choice, as we had the best of all worlds.
The only downside was that we didn't allocate enough time to do it all. Bay of Plenty highlights include:
The ideal place for a conference
Papamoa Beach Resort is the perfect mix of work and play, creating the ideal location for a conference. Sunrise, a morning swim, then a few lectures indoors or an afternoon meeting out on the sundeck. The conference facility seems well-equipped.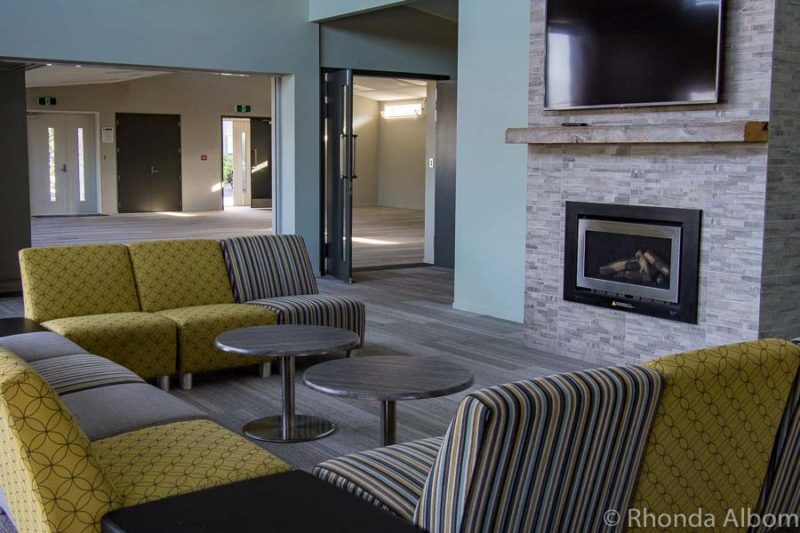 General information on Papamoa Beach Resort
The Bay of Plenty is a great addition to any North Island New Zealand itinerary.
The Papamoa Beach Resort is at 535 Papamoa Beach Road.
Note: the free Wifi is very limited, and payment plans are available for purchasing additional Wifi.
There is plenty of open parking on-site, plus one allocated spot for each unit or campsite.
Save on your NZ trip with these resources
These are our go-to companies when we travel. We believe this list to be the best in each category. You can't go wrong using them on your trip too.
Flights: we use Expedia for the best and cheapest flight options.
Accommodations: we use Booking.com (hotels), Bookabach (self-contained in NZ) or Hostelworld (budget).
Cars (gas or electric): we use RentalCars to search for deals and dealer ratings.
Motorcycles: we have heard good things about BikesBooking.
Campervans or Motorhomes: we use Campstar where Albom Adventures readers get a 3% discount.
Activity discounts: we check Bookme.com for discounts of up to 70% on activities.
Private guides: we love the private guides at Tours by Locals.
Travel Insurance: while not required, we always opt for travel insurance and start at InsureMyTrip to compare coverage plans.
Check out our travel resources page for more companies that we use when you travel.
Save for your travels to the Bay of Plenty
If you enjoyed this article, please share it on social media and save it for later on Pinterest.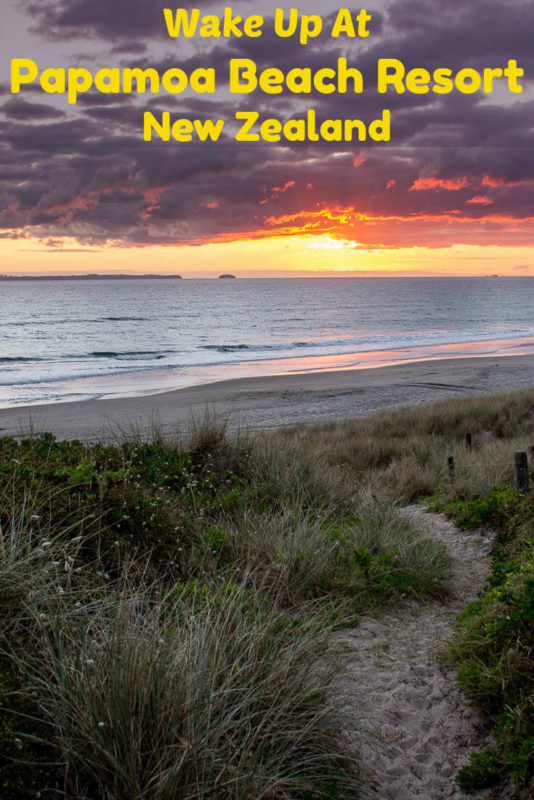 Will you stay at Papamoa Beach Resort when you visit the Bay of Plenty?
You might also like:
Disclaimer: We were guests of the Papamoa Beach Resort. However, all opinions expressed here are my own.