Delicate flavours, elegant ambience, and five-star service define the Afternoon Tea at Palm Court in Auckland's Langham Hotel. The staff treated us like royalty from the moment hubby and I entered. It was a posh Afternoon Tea and one which we hope to repeat soon.
UPDATE: The hotel is now the Cordis, and while they still offer an afternoon tea, I have yet to try it. I have heard it is up to the same standard as described below.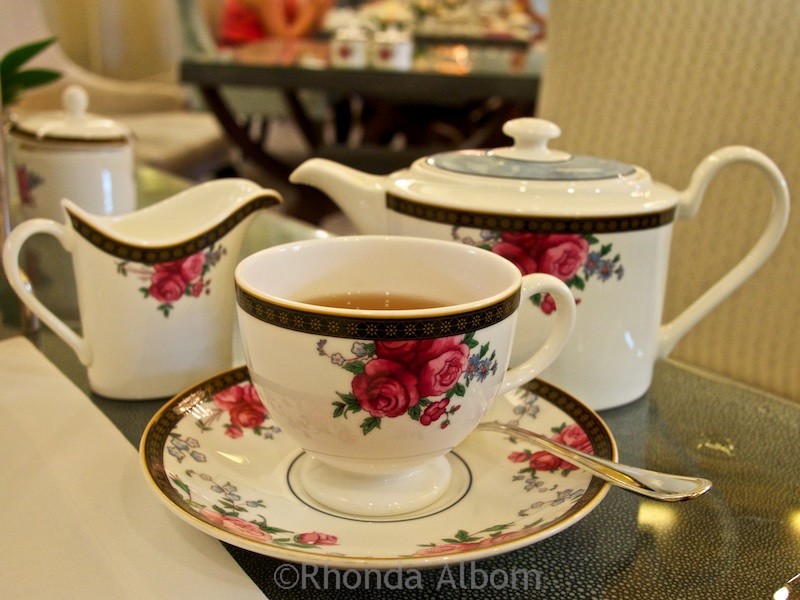 We opted to begin our afternoon tea with a flute of champagne, despite that fact that I am not usually a fan of the bubbles. I made a great personal discovery, I really enjoy a quality glass and the Louis Roederer Rose Champagne is light and bold, a delicate mix of fruit and floral flavours. It was a treat that raised my expectations from the beginning of the Afternoon Tea and carried them high through to the end.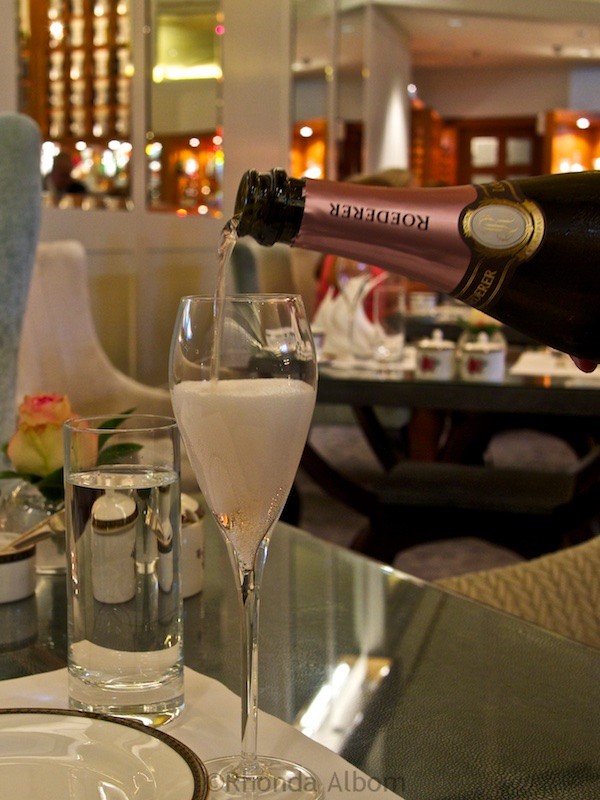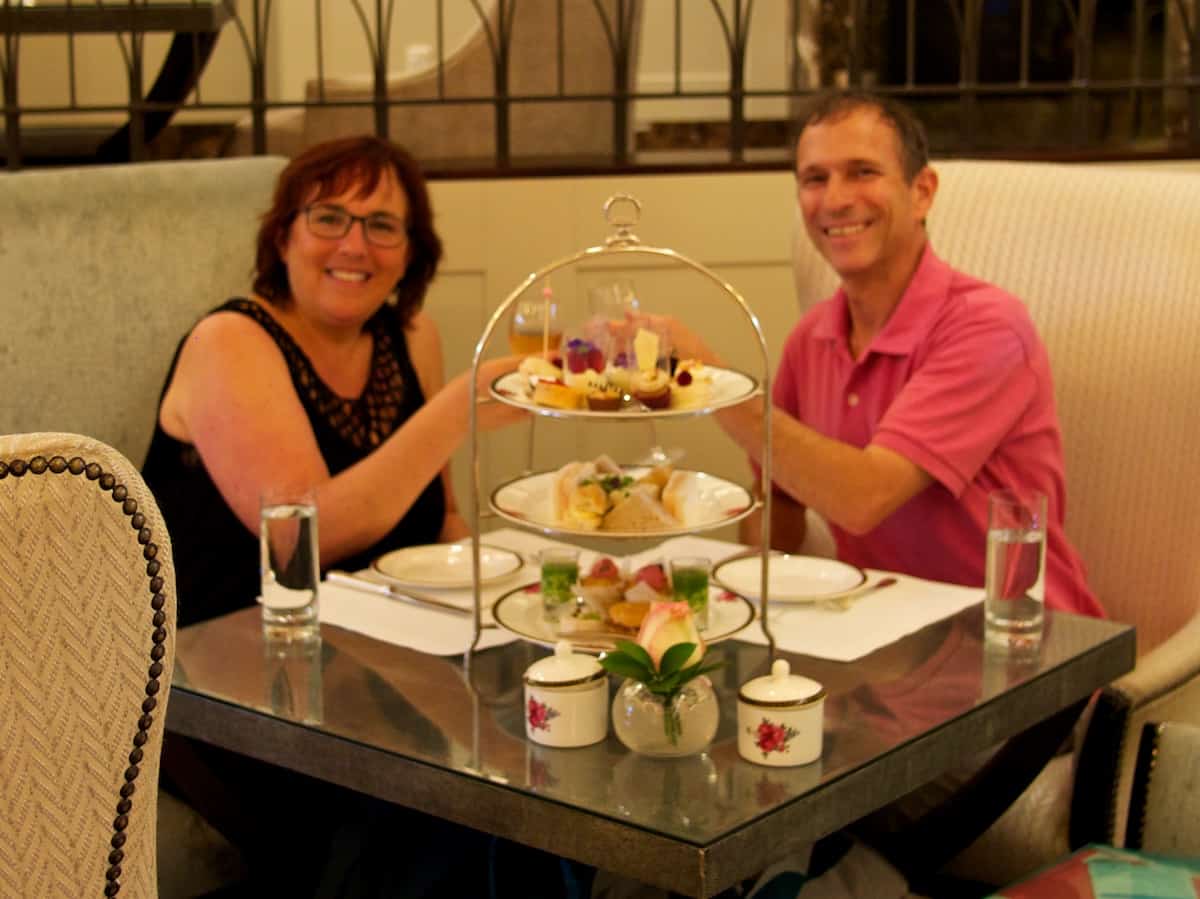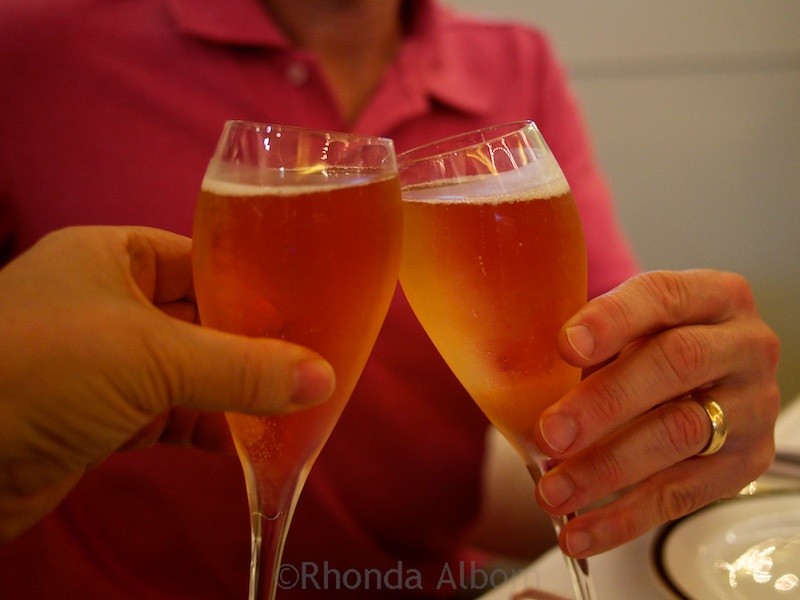 The choices of traditional and exotic tea and blends have been hand-picked by the Master Tea Sommelier. Our server guided us to the perfect selection. While the menu is preset, ours was altered slightly to meet our dietary requirements and served on a traditional three-tiered cake stand.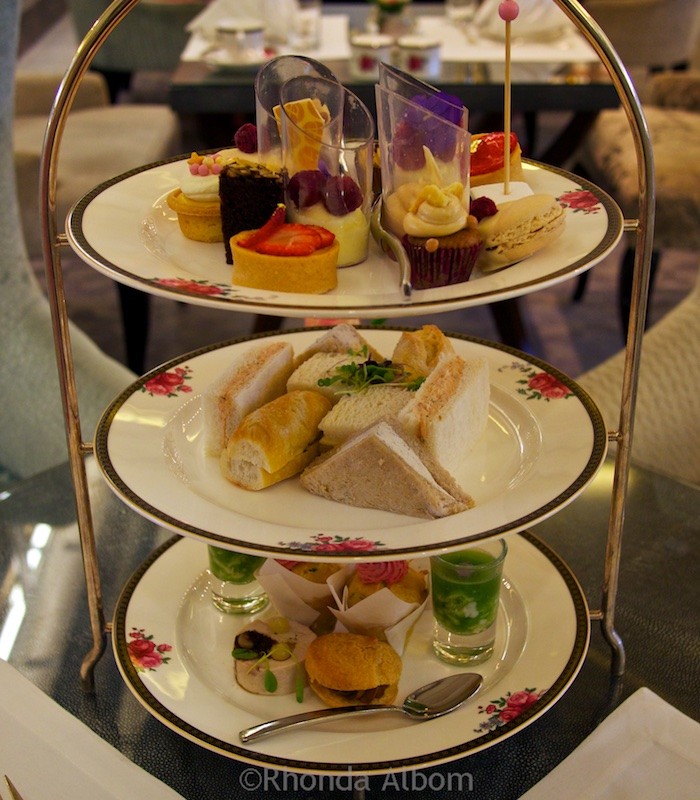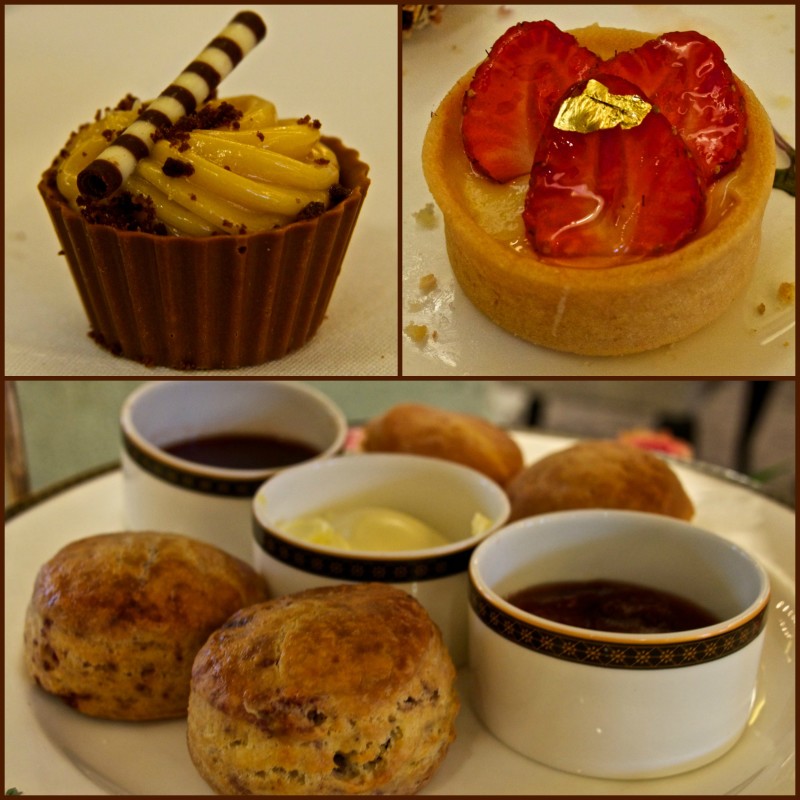 A Bit of History:
The tradition of afternoon tea dates back to Anna Maria Stanhope, the 7th Duchess of Bedford and lady-in-waiting to Queen Victoria. Suffering a "sinking feeling" at about 4 pm, she requested tea and bread/cake sent to her private chambers. Soon she began inviting others to join. Traditional English Afternoon Tea was born.
High Tea, on the other hand, is a term often incorrectly used. Back in the day, it referred to a meat or mealtime tea enjoyed by common people who worked until later in the day than 4 pm. By the time they were ready for food, they needed more than just tea and cake. Later it was simply shortened to "Tea." (Since arriving in New Zealand 12 years ago, I have wondered the origin of calling the evening meal "Tea". Now I know.)
Practical Information:
The Langham (now Cordis) is located 83 Symonds Street in Auckland. It took us about 25 minutes to leisurely walk from the downtown ferry terminal. We could have easily taken the green InnerLink bus had we not wanted to walk.
Afternoon tea service begins at either 11:30 am or 2:30 pm Monday-Saturday, or at 11:30 am, 2 pm or 4:30 pm on Sundays.
Bookings are recommended.
Afternoon Tea at the Langham is a 140-year-old tradition and one of many unique dining opportunities in Auckland a city filled with exciting things to do.
Have you had Afternoon Tea at the Palm Court in Auckland? Have you enjoyed a traditional afternoon tea anywhere? If not, are you going to schedule one soon?
If you enjoyed this article please share it on social media including Pinterest:
Disclaimer: We were guests of Langham Hotels for our Afternoon Tea, however, the opinions expressed here are strictly my own.
SaveSave